Sundarban National Park
Sundarban tour package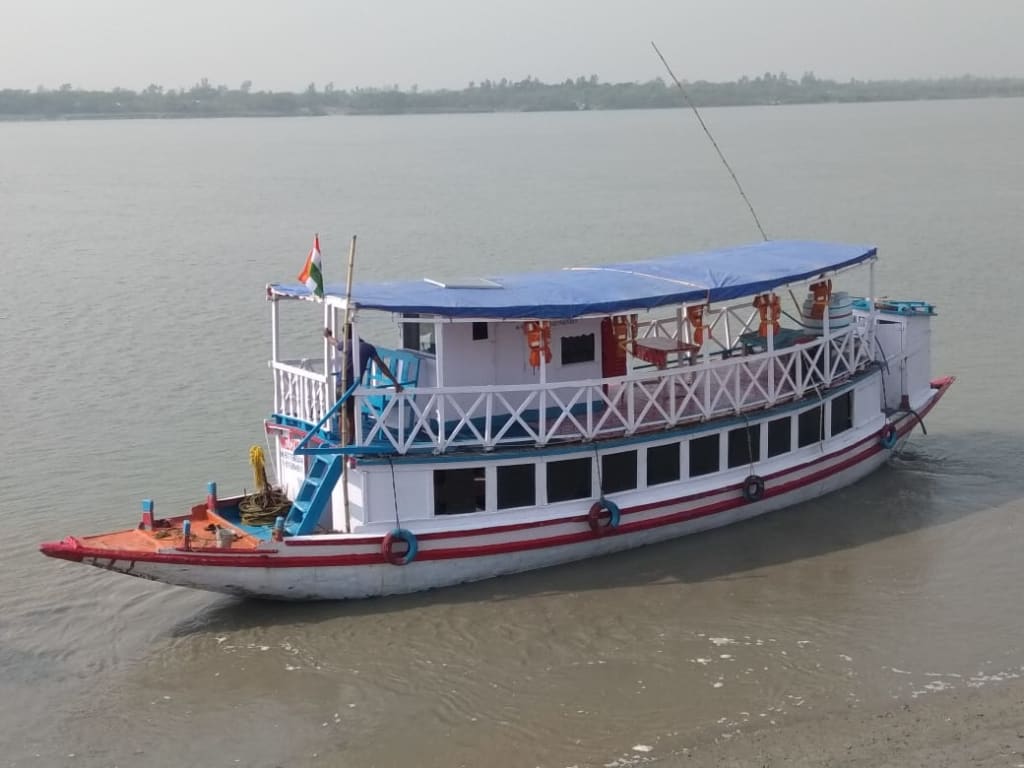 Trip Plan for Sundarban National Park
Sundarban National Park is a national biosphere the Sundarban region was described as impenetrable and unexplored jungle, stretching for 266 kilometers from the mouth of the Hooghly River to the mouth of the Meghna River and having a total area of 16,902 square meters. Km Sundarban National Park was founded in 1973 to preserve the population of Bengal tigers.
In 1977, they received the status of a nature reserve, and on May 4, 1984 - a national park. In 1987, this Park was included in the UNESCO World Heritage List. The status of the biosphere reserve was assigned to the park in 1989.
However, the main tree of the mangrove forests of Sundarbans is a tree with red bark, called Sundari, in India. In addition to mangrove forests, halophilic trees grow here; there is a stemless palm tree with leaves 8-10 m tall, as well as a short, coconut palm tree. There are up to 13 species of orchids.
Means of transportation in the Sundarban national park
The only means of transportation in the park is a boat, boat, or small vessel. Sundarban package to the Sundarban National Park have the opportunity to take a fascinating journey along the channels and channels winding through the mangroves, visit a crocodile farm, visit a bird sanctuary on Sajnekhili Island, on Kalash Island, on the beaches of which an olive sea turtle nests, or on Holiday Island, where you can see Sika and bog deer, wild boars and rhesus monkeys. For tourists, several watchtowers have been built in the park, climbing on which you can observe the inhabitants of the park, and if you are lucky, you can also see it near the royal Bengal tiger.
Unfortunately, mangroves, like any other tropical forests of our planet, feel a strong anthropogenic impact. Chemical pollution of river and ocean waters, cutting mangroves for fuel, obtaining valuable wood, and clearing the area, increasing water levels in the oceans leads to the fact that the city of mangroves is everywhere reduced. Amid these events, the vast mangrove forest, which occupies about 1 million hectares, in the Ganges delta seems an incredible miracle. Tour Package in Sundarbans mangrove paradise is located within two states - India and Bangladesh. Indian, a large part of the forest, is called Sundarban National Park, and Bengal is called Sundarban. At the same time, both parts are classified as UNESCO World Heritage Sites and constitute a single protected area. Sundarban is not a unique flooded space, but a bizarre combination of canals, islands, and swamps.
Tips for Tourists
Tourists are strictly forbidden to independently move around the park and go deep into the mangroves. In total, 58 species of mammals live in the park (cat-fisher, Bengal cat, reed cat, axis, Marsh deer, Indian gray mongoose, Pangolin, flying fox), 250 species of birds (Indian stork, ibis, waders, herons, seagulls, pheasants, marsh partridges, flycatchers, eagle-fisher, white-bellied eagle, osprey), 55 species of reptiles (Combed crocodiles, monitor lizards, pythons, king cobra, Krait, Russell viper). There are a lot of fish, shrimp, stingrays in rivers, bays, and channels, along with the Irrawaddy, Ganges, and Humpback dolphins, Indian bottlenose dolphins, finless guinea pigs, olive, biases, and green sea turtles.
How do you get to the Sundarban
If you want to come to Sundarban tour, first you have to come to Kolkata, then you have to come Sonakhali by road and from this Sonakhali your journey to Sundarban will start by river through houseboat
Places in the Sundarban you will visit
Gadkhali, Gosaba forest, Hamilton Bungalow Bekon Bungalow, Bird forest, Pakhiralay, Sajhnekhali watch tower ( Crocodile project ), Bonbibi vharani, Pirkhali, Gazikhali, Sudhannya Khali watch tower, Do-Banki watch tower, Burirdubri watch tower, Netidhopani watch tower, Kalas watch tower, Boni camp watch tower,