Secrets to Travel on a Budget: 8 Easy, Successful Tips
Looking to travel on a budget? Here are some simple but effective tips to save those pennies!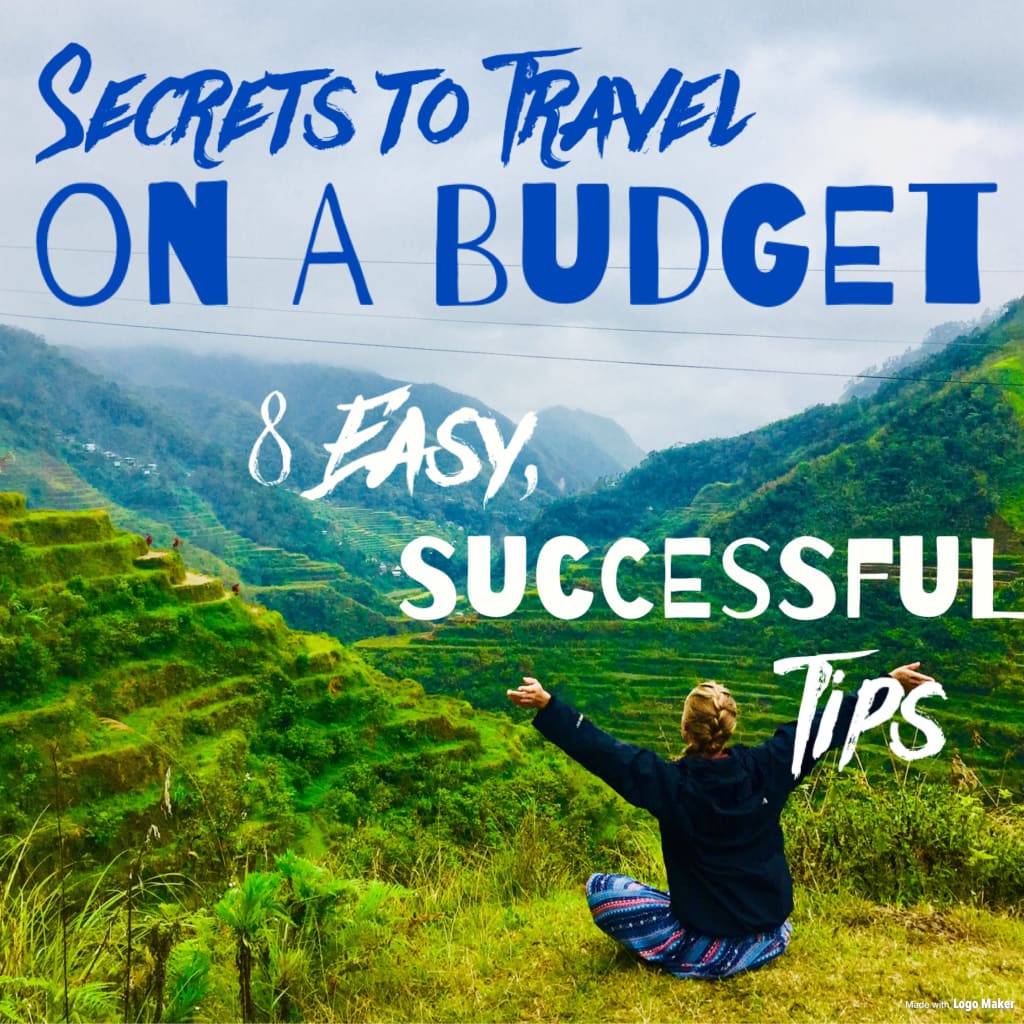 If we were made to stay still, we would have roots instead of feet. So why do we stand still? Maybe because we're scared of what might happen if we turn a dream into reality, a dream of bright, warm sand between our toes, or luscious green canopies above our heads…
… sound familiar?
Any daydream to escape the all-too-familiar ring of an alarm clock on a Monday morning, the painful commute to the office, and your work colleague's dramatically boring relationship trauma. You can tell her time and time again to leave him, but she'll never listen. Deadline due, but systems are down. Finally home, will it be pizza or pasta tonight? Trains are cancelled. If you got to bed in time to get eight hours sleep, but you've got about two hours of free time to watch TV. Work, eat, sleep.
You need a break. Anything to get away from the drone of everyday life.
What's the solution? How can I escape and see the world without selling my organs? (A bit dramatic, but you get the point.)
Here you have it, eight simple but tactical techniques to turn your daydreams into reality. Read it, plan it, live it!
1. Finding the Cheapest Flights
Not just cheap, the CHEAPEST flights online. Sure, sites like Skyscanner are great here, too. Plug in your destination, dates, wait a few seconds, and you have all the flights available from different airlines at your fingertips. Simple. But, if you're looking for the best deals, you're going to have to dig a little deeper than that.
How do you think Scyscanner makes their money? There needs to be an incentive for a site like that to run. These flight search websites take commission from airlines for selling you their seats, which means, the fee is higher than it would be directly from the website. Or they throw their cookies onto your laptop and suddenly, your flight price has gone up! (They do this to panic you into purchasing a flight before the price rises again.) If you're using a flight search website, it's always best to go directly to the airline's website and check out their prices.
On the other hand, the most reliable source for searching and booking all flights is—would you guess it—Google. Our best friend. The go-to help guide when mum isn't around to answer a question. How long exactly does it take to cook a whole turkey in the microwave? Whatever the question, Google has the answer.
Conveniently for you, Google doesn't need to bother with upping flight prices for additional money. It's Google—one of the most successful companies in the world (alongside McDonald's). Check out Google Flights for the cheapest deals. It will send you directly to the airline's booking screen when you've chosen your flight.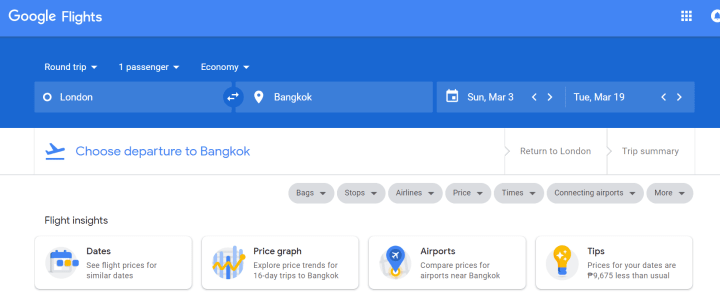 2. Booking Cheap Accommodations
I love hostels. I've been traveling for five months now, and I can assure you that I've not lost any organs, or been sold to a Scandinavian torture chamber (despite the horror movies). Actually, I've met loads of interesting people who have made my time more enjoyable. Everyone has a story to tell, advice to give, and value to offer to your experience. I wouldn't be writing this blog if it wasn't for fellow travelers telling me, "What do you have to lose?"
Despite the downright dirty stereotype hostels have, they're actually very clean and tidy. Right now, I'm sitting in a large communal area with leather sofas and a breakfast bar. My six-bed room has an aircon, locker space, and I was given a towel and tooth brush on arrival—all for £8 a night.
So onto booking accommodations... can you guess where I'm going to send you? Google! They've got it all down to a T really. You can book accommodations through Google the same way you can flights. The best thing about it is they show you prices from popular sites such as Booking.com, Agoda, and HostelWorld, so you can find the best price. Simple.
Book through Google—it even has an option for budget accommodations!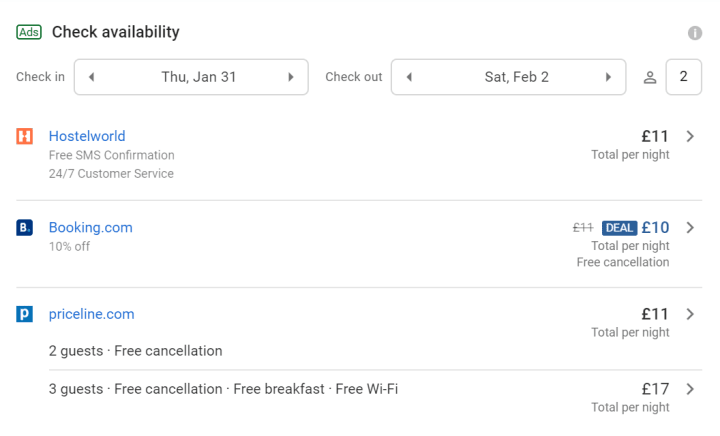 Want something even cheaper? How about FREE accommodation? No catches. The Couchsurfing app allows you to search for "hosts" in the places you visit. Host profiles have reviews from other Couchsurfers, the type of accommodation they're offering, and a bio. You might end up with a private room, you might end up on a couch… but it's totally free.
Check out my article on Couchsurfing for more information about using the app.

3. Not down with shared accommodations?
Sure, traveling alone for the first time can be daunting. Maybe you'd feel safer in a hotel or guesthouse. Conveniently, you can search these options on Google, too. But don't rule out staying in a hostel just yet; hostels often offer private accommodations, too, and for reasonable prices. You can still get a feel for hostel life, socialise, and meet new people, but take a break in your private digs when needs be.
4. Volunteer for Stay
Ever seen those scenes in the movies where they realise they've lost their wallet and can't pay so they wash up in the kitchen? You can do the same thing with hostels! Strapped for cash or just a tight arse? Some hostels offer a volunteer for stay program where you can earn your bed for the night through bar, kitchen, or front of house work. This is an option for a longer stay if you're planning on being in one place for a week or more—so make sure you like it before you commit!
5. Cheap Eats
When you're traveling, you need to eat. It's not exactly something you can cut back on. Fortunately, I have been bouncing around long enough to have found the best cheap eats in each country, and it usually doesn't require you to walk very far from our accommodations. Street venders are very common in Southeast Asia. You can walk outside and be offered anything from noodle soup to chicken baguettes, and usually for a ridiculously low price. Often people are nervous to try the street food because they're worried about food poisoning, but to this day, I have not had any problems eating local (touch wood).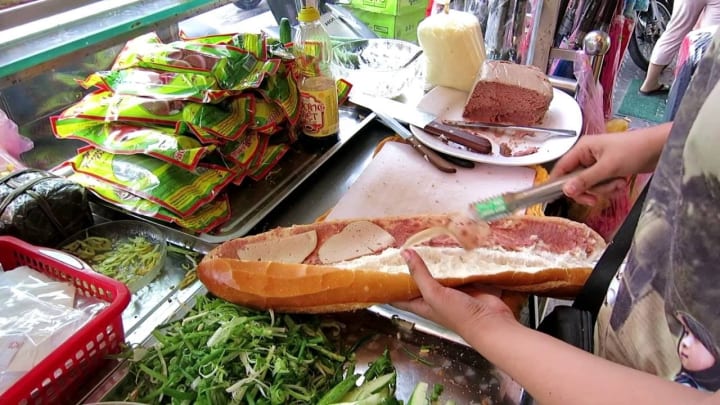 6. Other Transportation
Getting around Asia has been really easy. Firstly, it's definitely cheaper to book fights from the country of departure. Other than that, no matter where you're going, there will be a bus, train, boat, or flight that takes you straight there.
Check out all your options before you book your transportation (there will be hundreds of tour operators you can hit up, and you can also book transport online). Some night buses cost less than £5, and you've saved more than that on a night's accommodation—can't go wrong really.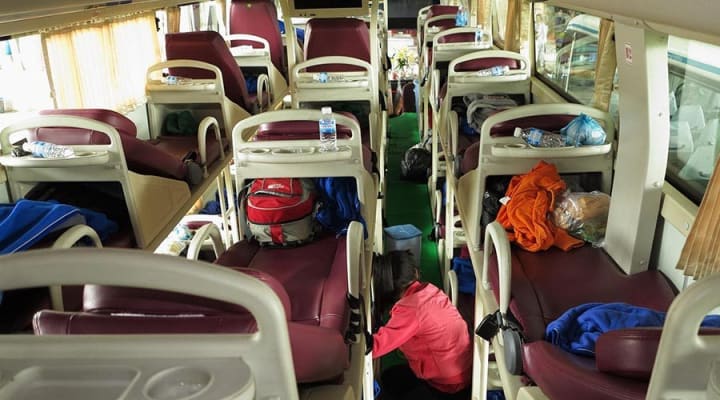 7. Pack light with carry-on luggage.
Okay ladies, don't freak out… it isn't as bad as it sounds. I've been away for months and only had a 45L bag (cabin-sized). I HAVE SURVIVED!
Most airlines are quite lenient with their cabin bag rules. Some airlines allow you a small suitcase and a handbag. That's more than enough for all your essentials. Think of all the money you'd save without checking a bag. (Last time I checked it was about £30 to £50!)
Think of it this way: You're living as a minimalist. Lose something? Not a problem—buy something new! When you get used to living out of a bag, you won't even need all the space. You're probably planning on going somewhere hot so you'll only need a few bikinis and dresses.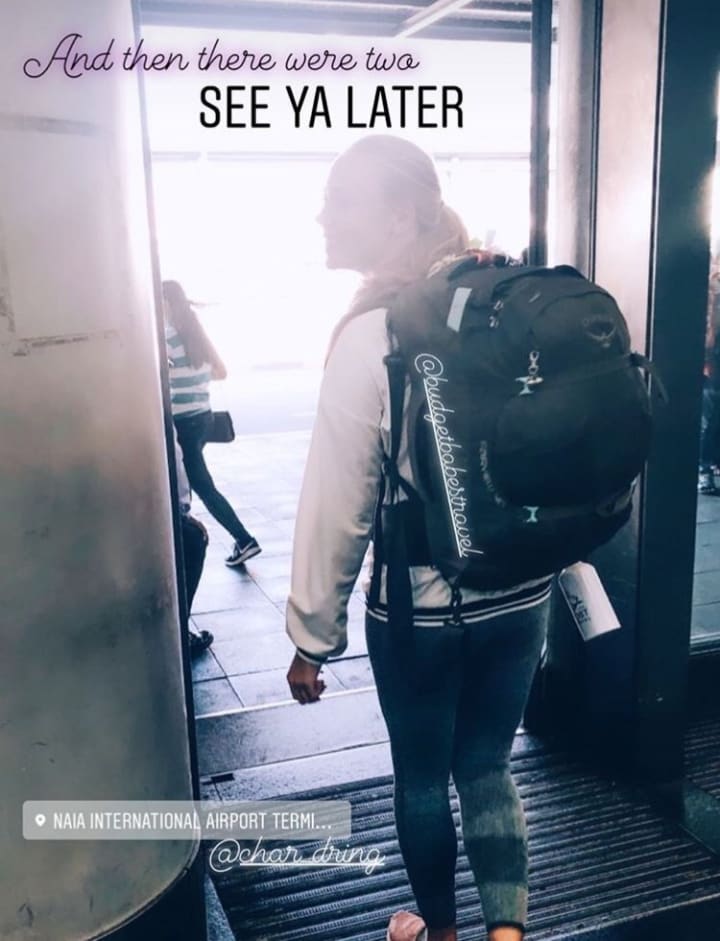 8. Book your tours on arrival.
It's really tempting to go into a travel agency at home and book everything in advance. It's simple and easier, sure. However, EVERYTHING is cheaper when you arrive at your destination. Every city has hundreds of tour operators all competing with each other to provide the best tour for the cheapest price.
It's worth the little bit of anxiety on the plane when you arrive and realise you can book that tour for half the price at your hostel, your local shop, or even your local masseuse.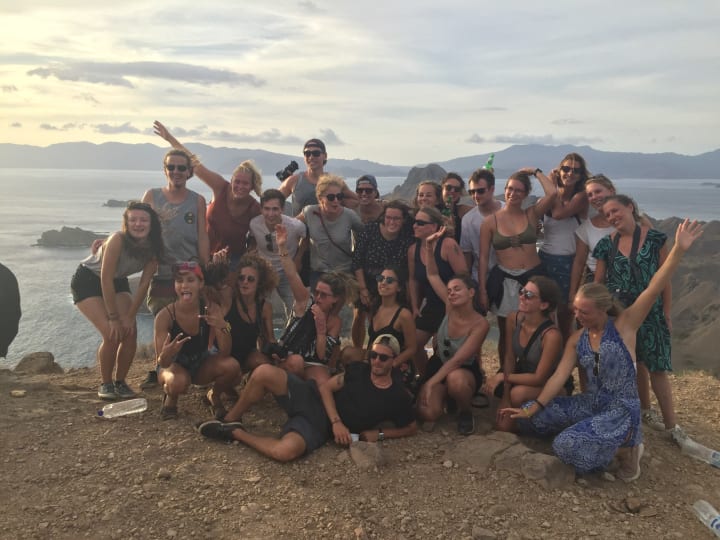 There you have it, my top eight tips for traveling on a budget—tried and tested by me.
I hope you've taken it all in and are booking your one-way Google Flight!