Roadtrip through Portugal
Lisbon, Sintra and Evora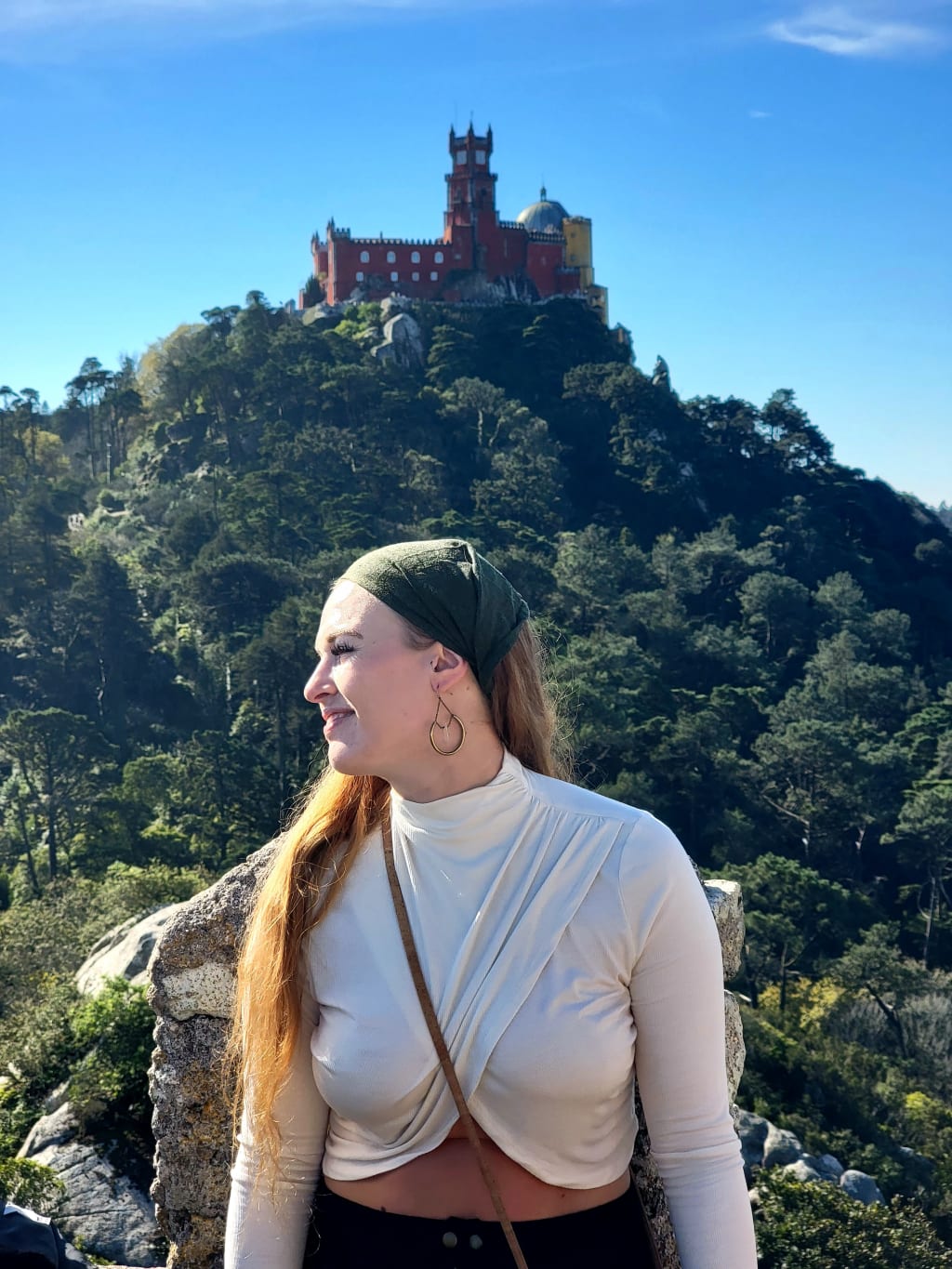 n October, my boyfriend and I rented a car from Faro, Portugal and traveled the coastline and inland of this amazing country. As this country is pretty small, I highly recommend roadtripping through it in able to see all that Portugal has to offer.
We started in Faro, a small fishing town at the very bottom coast of the country, where we rented our car. From there we traveled west towards Albufeira, Lagos and Sagres (you can read about this coastal towns here.)
Lisbon
Taking off from where we left off there, we started traveling north from Sagres towards the country's capital, Lisbon. We decided to take the scenic route and therefore it ended up taking us around 4 hours to arrive. It was well worth taking this route though, as we got to see the back country of Portugal and get a view of some of the vineyards and oak trees.
With that being said, if we were to do this again, we would plan our arrival time to Lisbon according to the traffic, as we arrived at peak rush hour. And Lisbon rush hour is no joke!
We stayed at a cute airbnb in an outskirt of Lisbon called Almada. The airbnb was pretty basic but was at a good cost, you can find it here.
That night we went walking the streets to find some food and stumbled upon a small hole-in-the-wall spot called Avocado. We highly recommend this place for vegans and non vegans alike, as the food was absolutely amazing and the service was perfection.
You should also plan your excursions according to traffic here. Luckily, we had a ferry that took us to the other side of the bridge for a small fee of about $3USD. (Remember the euro is very close to the US dollar, so if something is 3 euros, it's likely around 2 dollars in USD.)
The next day we decided to take the ferry and walk throughout the city. I must say, I expected much more taxis to be available, but we found it impossible to find one. There are lots of electric scooters and bikes for rental everywhere if you feel comfortable moving through the busy city. Other than this, I would highly recommend booking one in advance if you can, or a tour of the main spots in town. There are also busses that take you throughout the the city's hotspots, with they're pickup zones being two specific places in Lisbon (so do your research before embarking into the city).
Unless you choose to drive yourself through Lisbon craziness, you MUST plan your transportation so you don't end up taking like 1 subway, 2 trains and a bus like we did at 7PM.
The most beautiful places we saw in Lisbon were Jeronimos Monastery. An incredible, very old monastery with amazing archiecture and rich history in Portugal. A must see if you're here.
A second must see is not far from here, right on the bay of Lisbon, Belem Tower. Another amazing structure with rich history to capture your best Instagram photos!
Next spot would be the statue structure of Padrao dos Descobrimentos, Castelo de S Jorge and many more. As we only had two days in Lisbon and we were not used to the bustling city,.These are the places we chose, but there are many to choose from, we recommend booking a tour guide to get as much as you can from the experience.
Sintra
The next day, we headed out and took another detour west before heading inland, towards the spectacular town of Sintra.
Sintra is like being in a real life Disney movie or like Disneyland itself. With castles and beautiful architecture all around, this is another must stop during your time in Portugal.
The first place we visited as we arrived in Sintra was Castelo dos Mouros. This place was like walking into the Lord of the Rings. It was about a mile hike to get to the entrance (you cannot drive a car). And it was an absolutely beautiful hike covered by trees, trickling rain, flowers, mushrooms and moss covered giant rocks… it truly felt like some fairytale. Much more lush than the other areas we had seen of Portugal.
To me, the hike contributes to the whole experience. When you arrive there is a fee to enter, which I believe was about $10 USD a person. After that, you are free to wander wherever you'd like throughout this massive castle and it's ancient areas.
Next we got some of the best eggs benedict I've ever eaten at a place called Garagem Cafe and planned our next move. From there, we had to see a beautiful building we could see from the top of the castle, Quinta da Regaleira. Now, parking for this place is difficult, there really is no parking so just be prepared to walk. I also recommend getting a guide for this place. as it is the remains of an entire community. You can tell that this place was once a village of some sort and is a maze if you don't grab a map.
There is a fee to get inside, once again around $10 USD per person. You could spend a half a day roaming around this castle area and wander through its wells and caves. Some of the popular stops are initiation well and the castle itself is incredible.
We could have spent an entire day here as there is much more to see. If you're planning a trip here, I would recommend staying a night and possibly seeing Quinta de Pena and other castles in the area.
Evora
After our magical morning in Sintra, we started heading east, inland of Portugal. From Sintra, this was about 3 hours and was a beautiful drive.
Keep an eye out for castles along this route and don't be afraid to make some pit stops as we did.
Evora surprised me in so many ways, as I had no idea what to expect, it ended up being one. of my favorite cities, right along with Lagos in my opinion.
With the perfect combination of good food, cobble stone streets and plenty of shopping, there is lots of monasterys and castles as well.
We stayed at the beautiful Selina (they never disappoint) and wandered the streets to find some dinner, the downtown area being just a short 15 minute walk.
The next morning, we stumbled upon a beautiful cemetary right across the way from our hotel and had to go inside, as it was one of the most beautiful cemetaries I have ever seen. So if you get a chance to check one out, they will not disappoint.
From there, we wandered around to find the famous Chapel of Bones. This place is absolutely incredible, with a room inside a monastery completely built from a variety of human bones. All with a beautiful meaning, to live life now because the bones (death) are waiting for us.
Evora is the type of place you just walk around and get lost in. You'll stumble upon beautiful architecture and good food and likely still always be at walking distance from your place. I recommend spending at least 1 night here, though we loved it so much we extended our stay to 2 days.
Evora is also a central hot spot for winerys, so be sure to check out the delicious and cheap Portuguese wine here!
We left Evora with some local breakfast and hit the road back to Faro to soak in the coast before heading back to the states. Just feeling like this country felt so much like home and with so much to see and enjoy, it was like time stretched in our favor.
Although, we didn't make it all the way north towards Porto and other areas… that just gives us all the more reason to come back! 😉
Reader insights
Be the first to share your insights about this piece.
Add your insights