Not All Wanderers Are Nuts
Lessons Learned Off the Beaten Path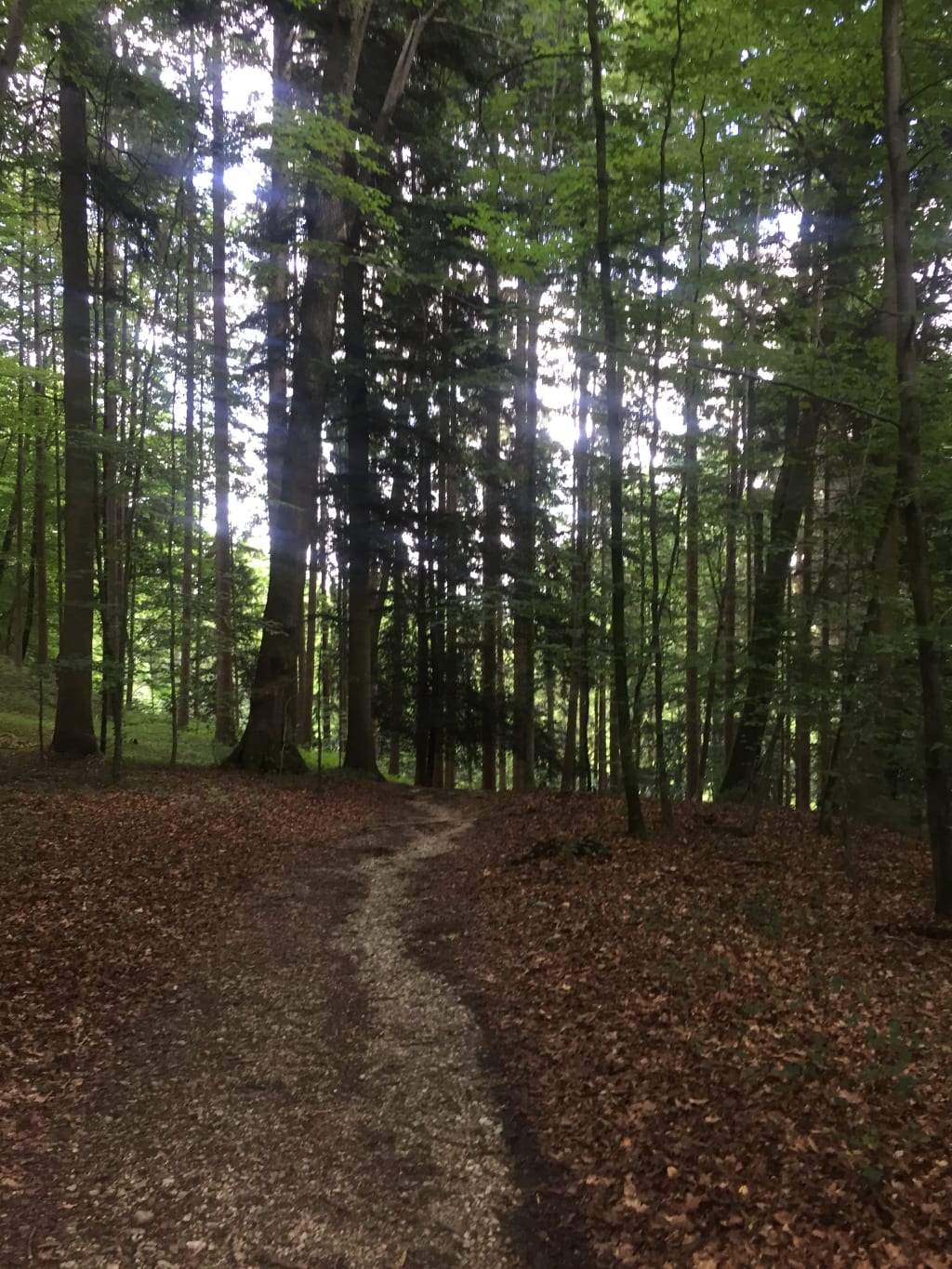 Four years ago this week, I displayed masochistic tendencies. I was in the exam room of the local urgent care clinic with a foot that could not support my weight and X-rays showing a small avulsion fracture in my badly sprained ankle. The good doctor said to take it easy, use crutches, and ice it as needed. My response was "but I'm hiking to the Acropolis next week!"
My roommate/traveling companion quickly explained that I wasn't delusional; I was leaving in 12 hours for Italy, Turkey, and Greece. The doctor still looked as though I had lost my senses, but he suggested a cane and a good brace to immobilize the ankle I insisted on walking on. Then he helplessly wished me a good trip and sent me home.
I did, in fact, hike up the hill to the Acropolis on that trip. I also climbed 90+ steps to the Vatican Museum, crossed the bridge between Europe, and Asia on foot and walked the streets of Pompeii. My friend patiently got me ice packs and took charge of any instances where we had to wander around in search of ticket offices or hotels.
One day, however, she wanted to return to our cruise ship in mid-afternoon and I wasn't done with my experience in that port. So she shrugged and told me to be back by 4:30. I found a cultural museum and a restaurant and made it back in time. I did the same thing two days later, climbing a cobblestone path to upper levels of Istanbul and discovering a pocket universe where prices were lower and shops sold things you wouldn't find in tourist areas. I was always in immense pain, but nothing could replace those memories.
Since that day in Izmir when I just had to continue satisfying my wanderlust, I've discovered that there is immense freedom in wandering off. I don't advocate another friend's approach, where she missed a train and just hiked 60 miles through a rainforest instead, but there are many paths to a destination.
This last summer, I capitalized on that philosophy. Dad had combined a story about El Camino del Rey Santiago with a mention of how you can walk from concert hall to concert hall in Austria and I found a walking tour company that would arrange hotels and luggage transportation while I traveled 76 miles in two countries on Jakobsweg, the Austrian/German section of the pilgrim's trail Dad described. I even accepted my mom's request to join me.
I knew the names of our stops far in advance. People would ask me where I was going and I could rattle off Seekirchen am Wallersee and Sankt Johann in Tirol. I wasn't very good at German yet, but those were words to look forward to. We had plans to meet my cousins in Salzburg and hear a pianist friend of my mother's play at the Mozarteum. Otherwise, we stolidly schlepped our hiking packs, food, water, and hiking poles through forests and valleys, halfway up a mountain or across a meadow. We stopped in tiny chapels and bought apfelsaaft spritze in biergartens. We got very lost the first day, but found ourselves able to get along just fine with the trail by the third morning of the seven-day trek.
I learned to always rely on native language guide books and never listen to "gut instincts" that disagreed with the map. I celebrated finding an anticipated landmark and somehow didn't notice when we crossed from Germany into Austria. I lost six pounds because my heat exhaustion led to a sinus infection and killed my appetite. I lost three toenails because of bruising.
But like my masochistic trek to the Parthenon and my back-alley adventures in Istanbul, I'd never trade in the stories that came home with me.