Mount Coot-tha in Brisbane
A Place of Honey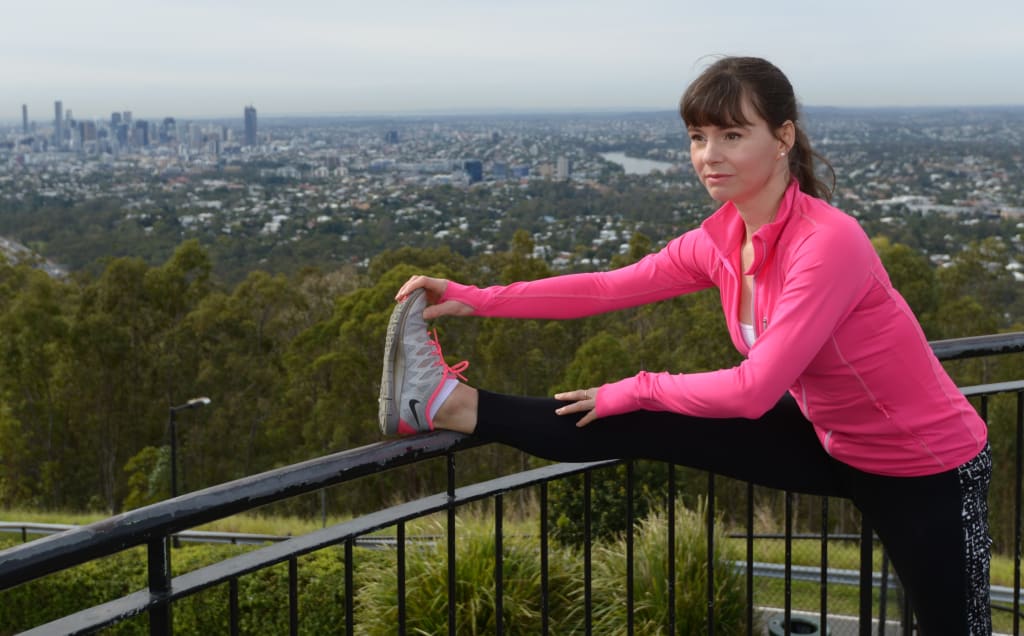 Brisbane is the capital city of Queensland, the sunshine state in Australia. Just five kilometres west of Brisbane's Central Business District is a very special place, Mount Coot-tha.
Place of Honey
Mount Coot-tha is an extensive forest park with one thousand five hundred hectares of open eucalypt forest which is part of the Brisbane City Council. The area was originally home to the Turrbal Aboriginal people who called the area "kuta", meaning honey. Aboriginals collected honey from bee hives of native stingless bees found in the area. I have written an article on these Aussie bees and their delicious honey which can be read here. Unfortunately thousands of colonies of these little bees, along with koalas and other animals were destroyed in the recent Australian horrific bush fires. Read more in the short poem, Whilst Australia Burns.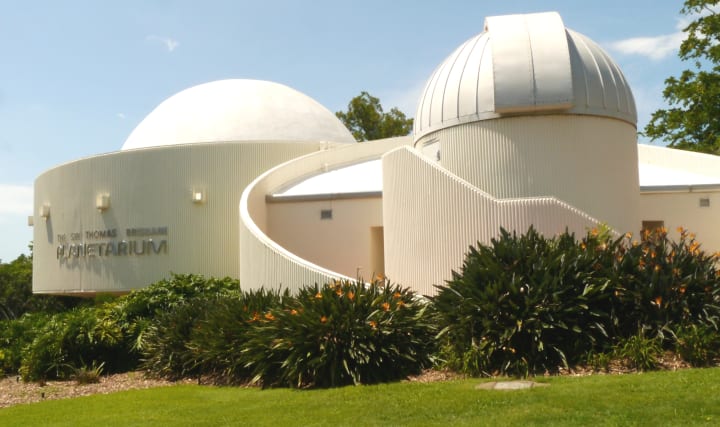 Planetarium
After driving for about ten or so minutes after leaving Brisbane city you will pass through the suburb of Toowong and arrive at the Mount Coot-tha Botanical Gardens. If you do not have a car, and do not wish to use a cab, that will not be a problem. Brisbane City council's bus service will take you right to the gardens entrance. Catch the 471 bus from Adelaide Street in the city. If you visit Brisbane and you do not visit Mount Coot-tha, you are missing out.
The public car park is just beyond the main entrance to the gardens, and at the rear of the car park is an impressive looking white building called the Sir Thomas Brisbane Planetarium.
Entry to the Planetarium is free, however there is a charge for attendance at the shows. The planetarium includes a Cosmic Skydome which has a 12.5 metre diameter projection dome. Here you will be able to enjoy a show which includes a Brisbane's night sky display.
Other features of the planetarium include the Display Zone which has among its exhibits a display of Aboriginal and Torres Straight Islander Astronomy. You may also wish to visit the Mini Theatre or the Observatory. The Sundial Courtyard which has a sundial having the accuracy of within ten minutes.
Mt Coot-tha Visitor Information Centre
If you are a visitor to Brisbane, a visit to the Mt Coot-tha Visitors Information Centre will assist you with information about the Mt Coot-tha precinct.
In the Botanic Gardens grounds, the centre has facilities which includes a touch screen panel and videos on all aspects of the Mt Coot-tha precinct. Volunteers are available for guided walks in the gardens and will assist by giving further information if required.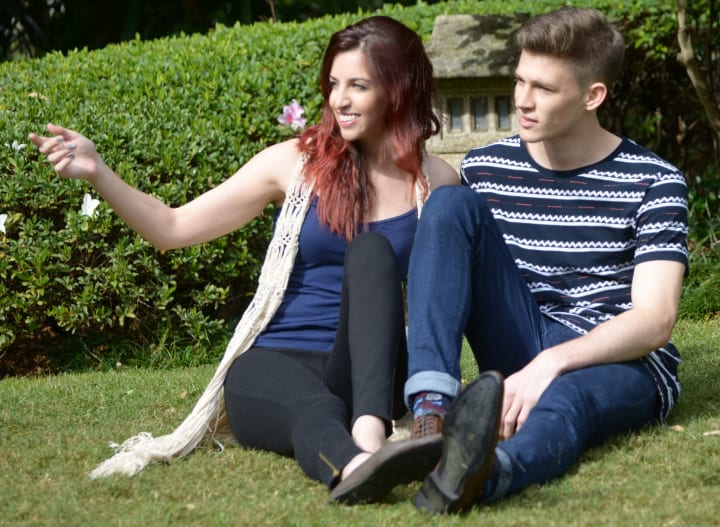 Mt Coot-tha Botanical Gardens
These are the second botanic gardens in Brisbane. The original is at the eastern end of Brisbane city bordered by Alice and George Streets and the Brisbane river. The Mt Coot-tha Botanic Gardens were opened to the public in 1976 and there have been ongoing expansion and additions to their facilities and gardens since then.
Entry to the gardens is free and they are open daily, except for some public holidays, from early morning to evening.
There is much to see, and once you have visited, you will probably decide to return for several more visits to really appreciate all of the gardens and facilities. A Botanical Gardens visitor map is available for you to pick up from the Visitor Information Centre, or if you prefer, you can download your own PDF version of this map here.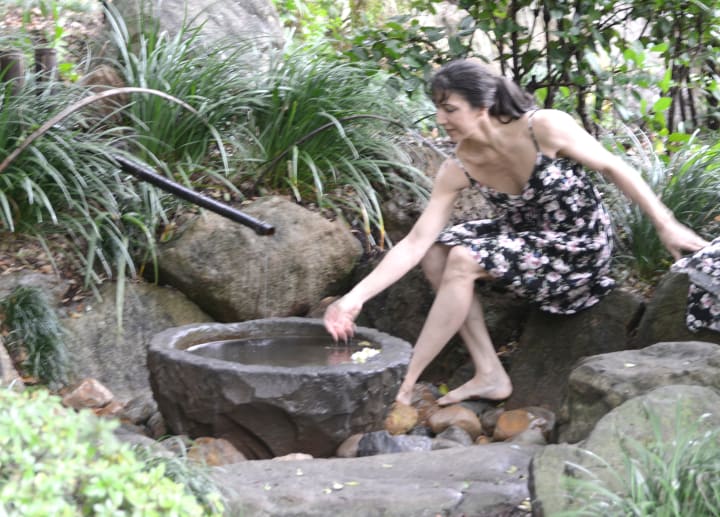 Here are some of my favourite parts of the Mt Coot-tha Botanical Gardens.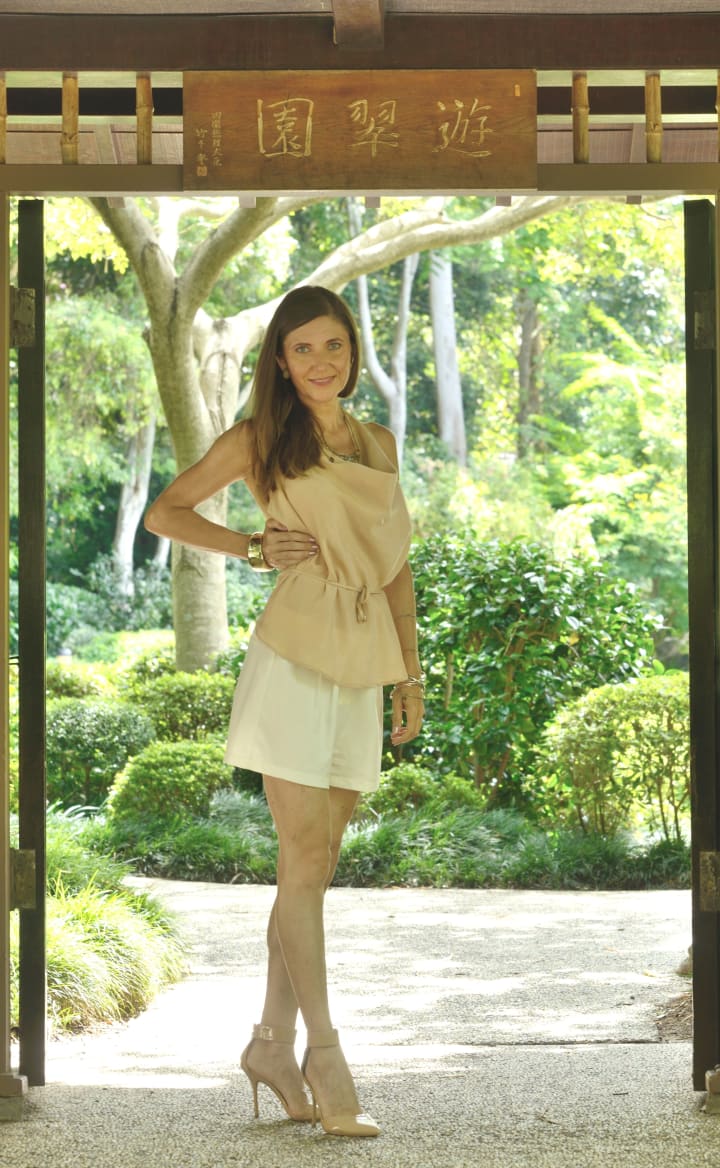 Japanese Gardens
Photography is one of my passions and the Japanese Gardens is one of my favourite venues for photo shoots.
Brisbane had its Expo '88 at South Bank in Brisbane, and the Japanese garden was originally an exhibit in the Japanese Pavilion at the Expo. Features from the exhibit at the Expo were gifted to the people of Brisbane and transferred to their current location at Mt Coot-tha Botanical Gardens.
The gardens were designed by the late Kenzo Ogata, one of Japan's leading landscape architects, and they feature key elements of: stone, water, ornaments, arbours, paths and vegetation.
My normal preference for gardens is for an informal natural look. However, the neat formality of the beautifully manicured hedges and sense of open space in the Japanese Gardens is the complete antithesis of this, and has forced me to change my opinion somewhat.
The plants in the Japanese Gardens are a combination of exotics and Australian natives suitable for the sub-tropical climate in Brisbane.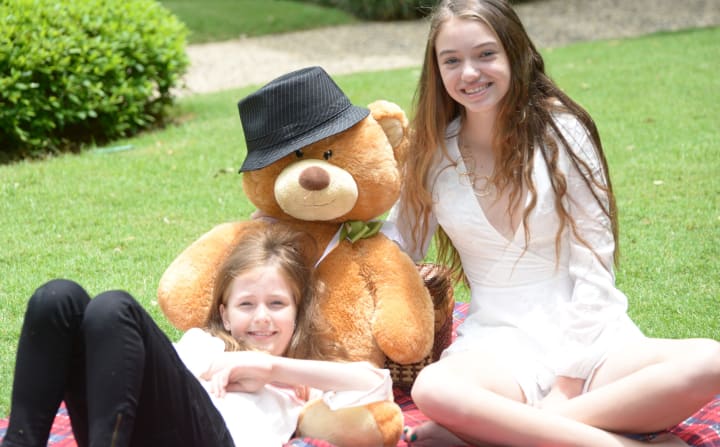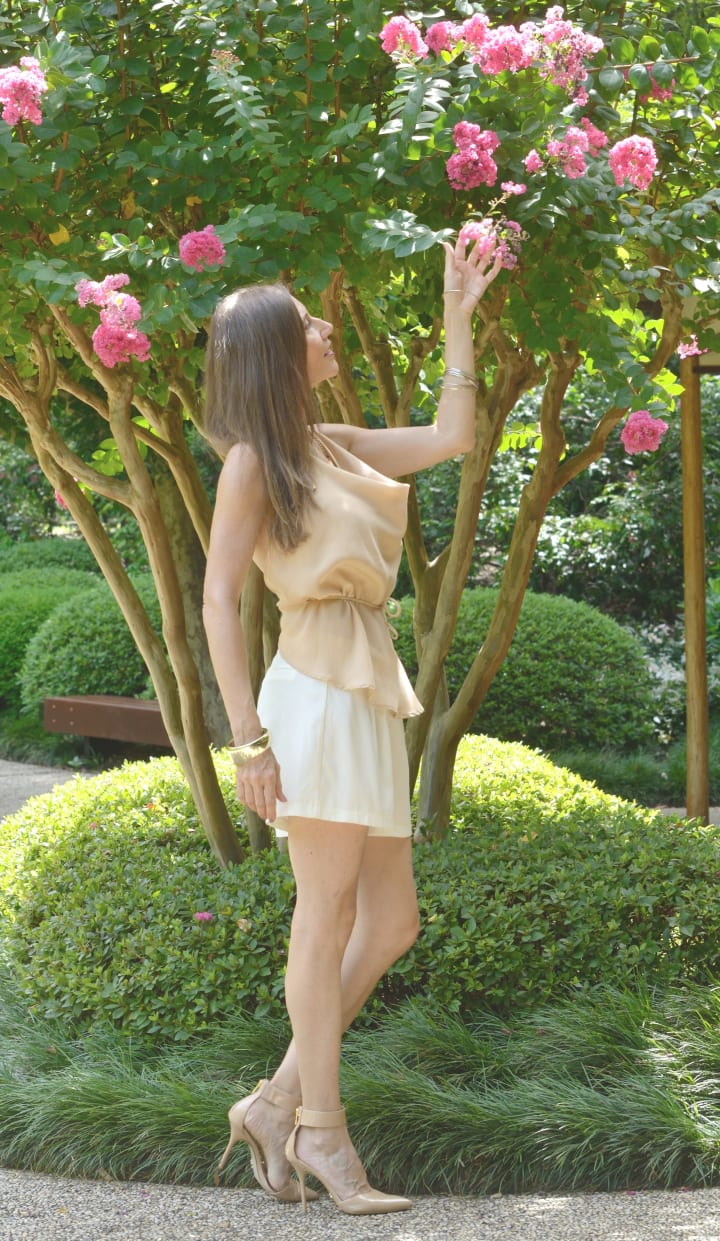 Wildlife
With the lakes and waterways, trees and other plants, rocks and other places to hide; you are sure to find plenty of wildlife at the gardens when you visit.
Lizards are common throughout Australia, and a lizard found in large numbers in the Brisbane region is the Eastern Water Dragon.
As their name implies, these guys love being near water. They can grow up to about 80 cms in length and have a mixed diet which can include; worms, frogs, insects and even fruit and vegetation.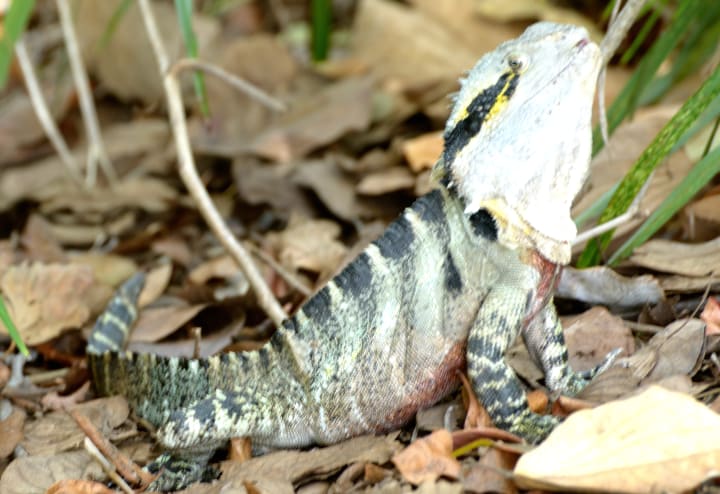 You are sure to come across several of these fellows during your visit to the gardens. They can become very used to people and will sometimes stand their ground and even pose for you. Actually the males are fierce defenders of their territory and will often have a harem of females. But, as with all Australian lizards, they will not harm people. So, enjoy the beauty of their ugliness, and don't be afraid when you meet them.
In addition to lizards you will probably see; plenty of birds including the Australian White Ibis and Bush Turkey, spiders, and even tree hives of Australian native bees busily collecting nectar and pollen.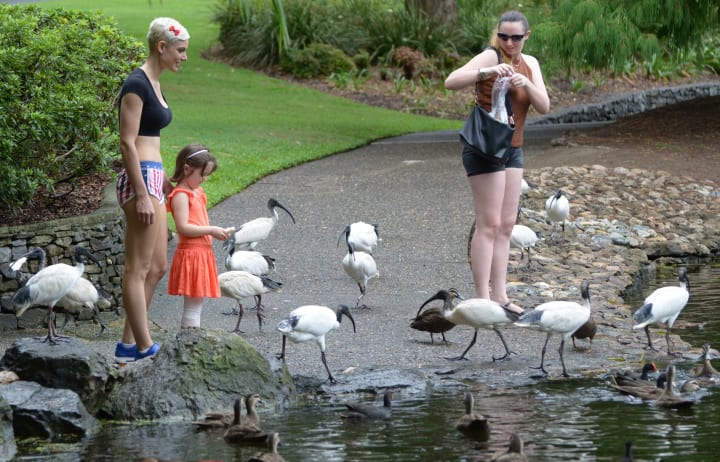 Lagoon and Bamboo Grove
The grassy lawns between the Gardens Cafe and the Lagoon and Bamboo Grove is a great place to have a picnic or just relax.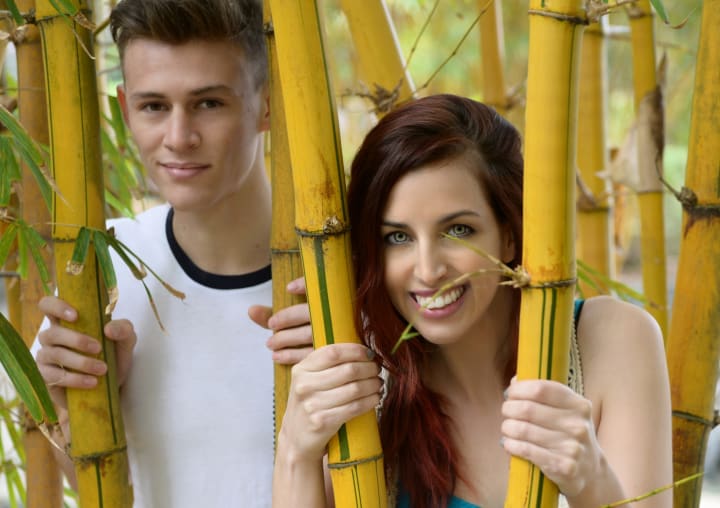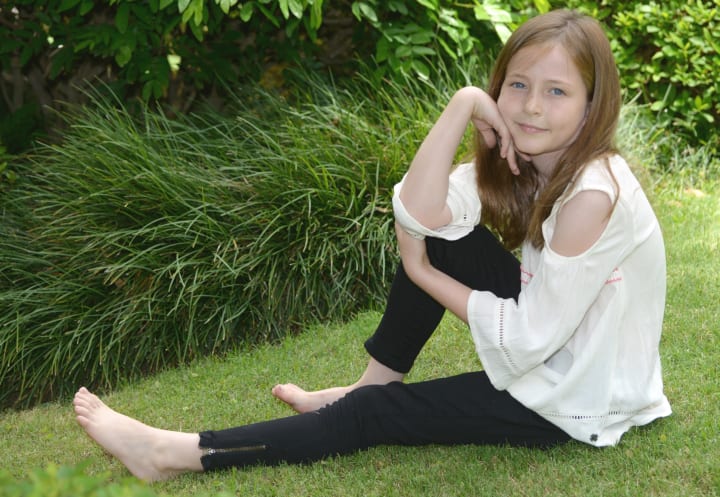 Tropical Display Dome
Another impressive structure in the gardens is the Tropical Display Dome.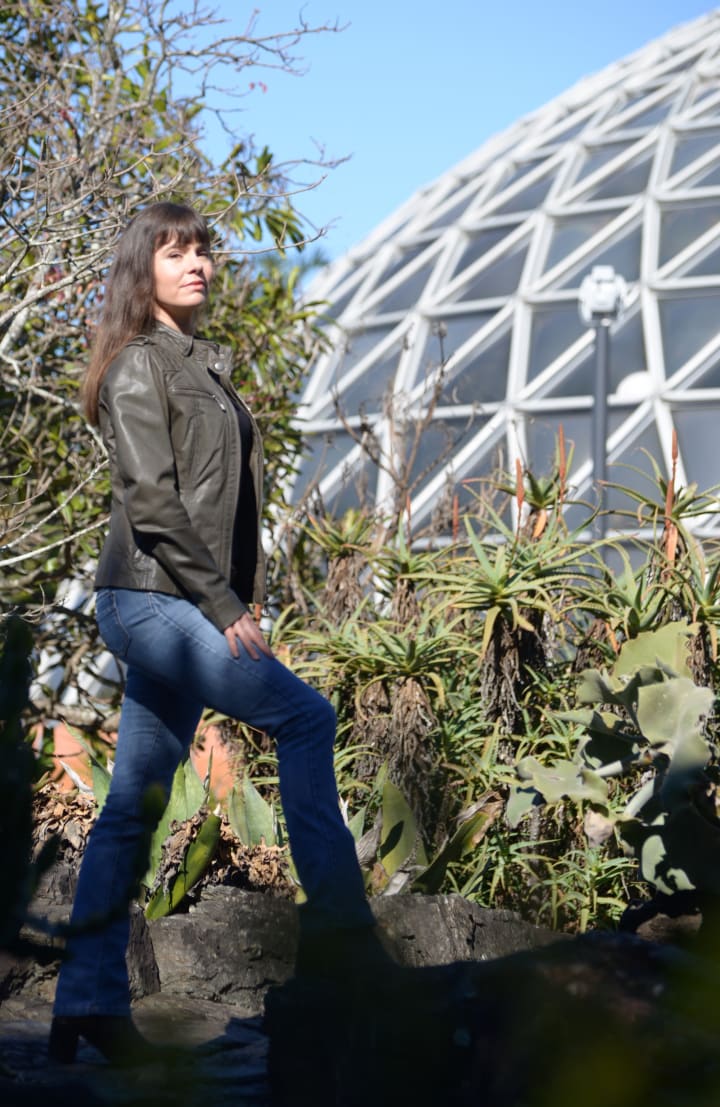 Library
Public libraries can be found in many suburbs of Brisbane. The collections at most of these are general in nature. Although library membership at any Brisbane City Council library allows you to access any book on the shelves at any other Brisbane council library, I like to occasionally visit the Mt Coot-tha library because of their specialist collection of books on plants, gardening, botany, astronomy and other topics related to the gardens. Sometimes it is good to actually hold a book and flick through its pages, instead of just seeing a listing in a catalogue.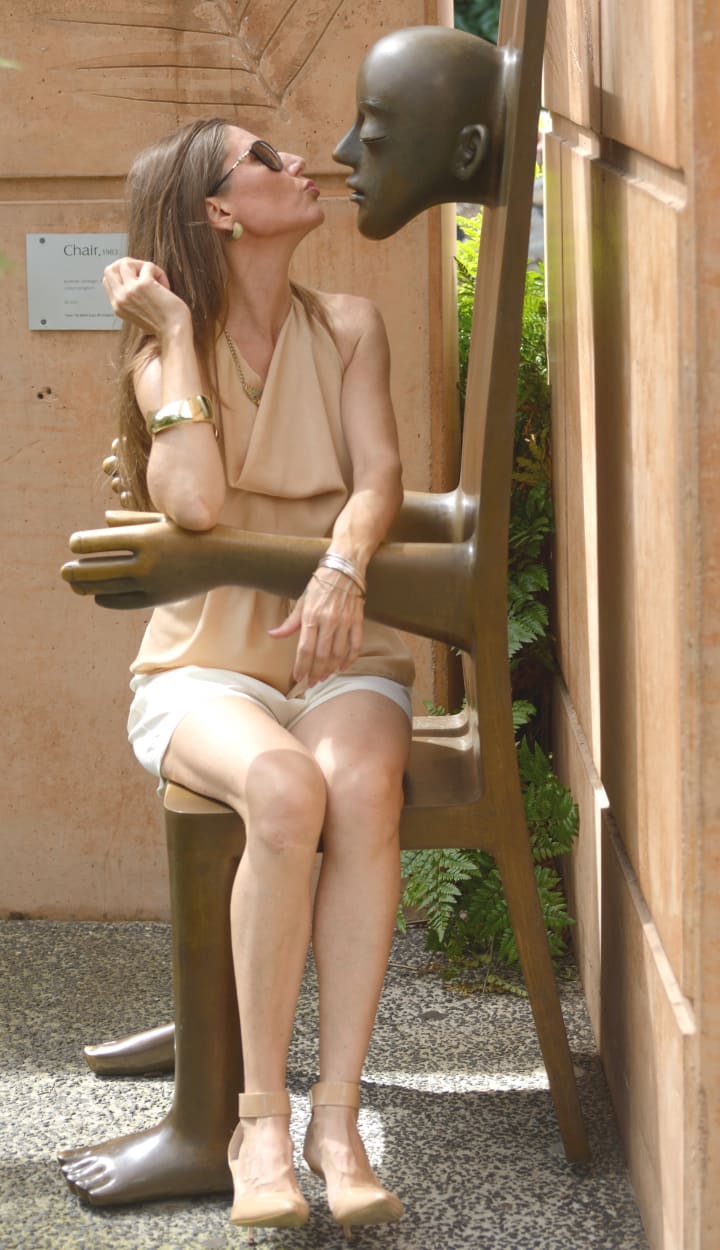 Other Areas
Fern House
Fragrant Gardens
Bonsai House
Arid region Plants
Australian Plant Communities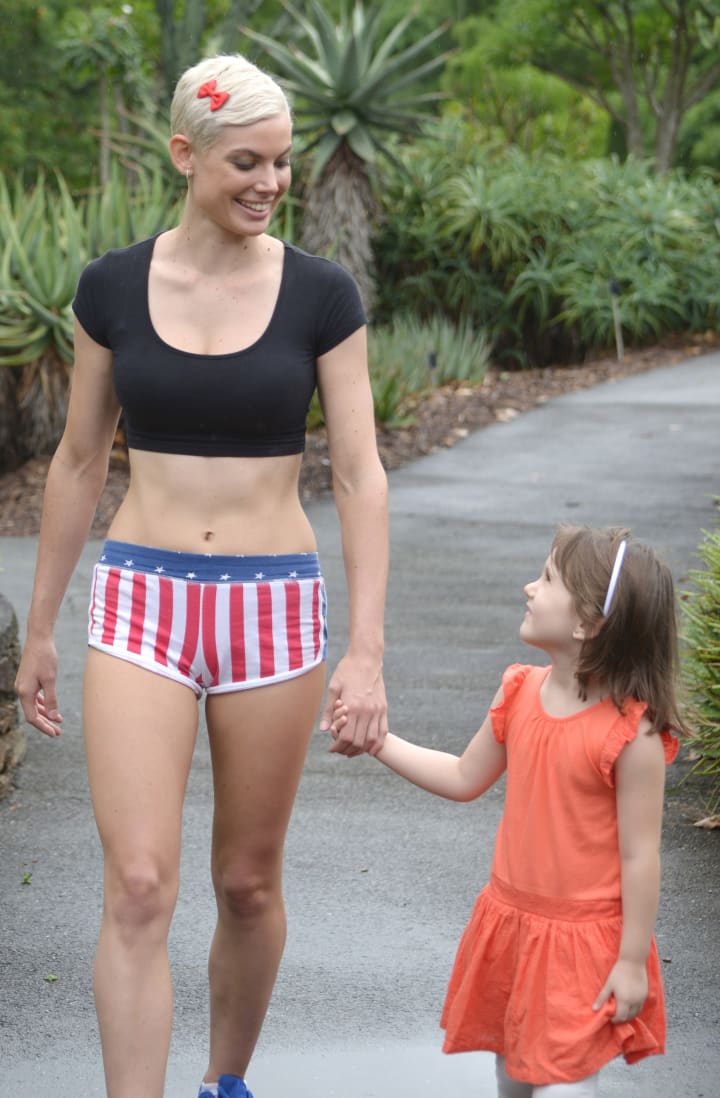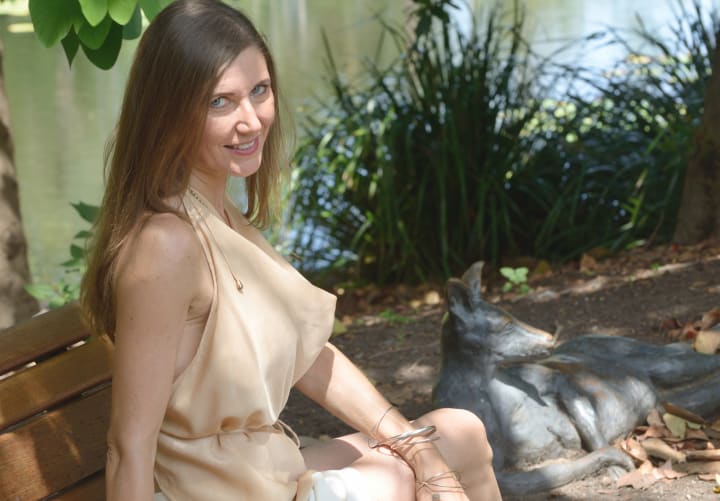 Free Shuttle Bus
It is time to leave the gardens and visit other destinations in the Mt Coot-tha precinct. If you have travelled to the Botanic Gardens by council bus or maybe a cab, you may like to now take advantage of the totally free bus shuttle service that operates in the area.
The Mt Coot-tha Shuttle allows you to hop on or off the Shuttle at any of the following stops;
• Brisbane Botanic Gardens, including Planetarium, Visitor Information Centre and Library.
• Mt Coot-tha Lookout including the Summit Restaurant and Bar, and the Kuta Cafe.
• Mahogany Trail, including the J. C. Slaughter Falls Picnic area.
The shuttle bus runs throughout the day.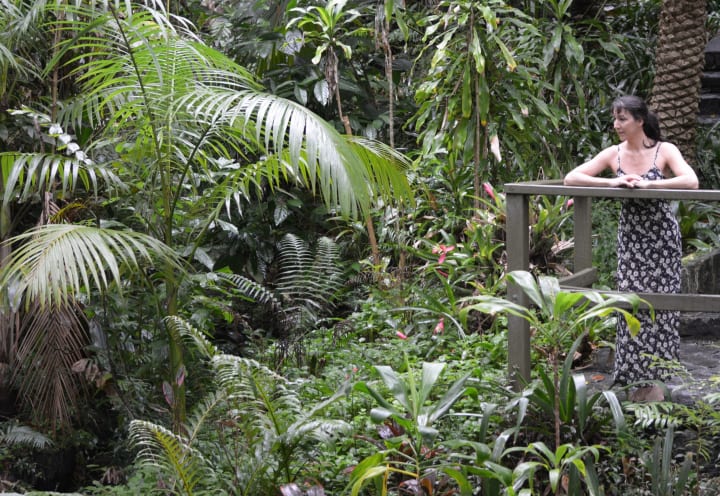 Forest Tracks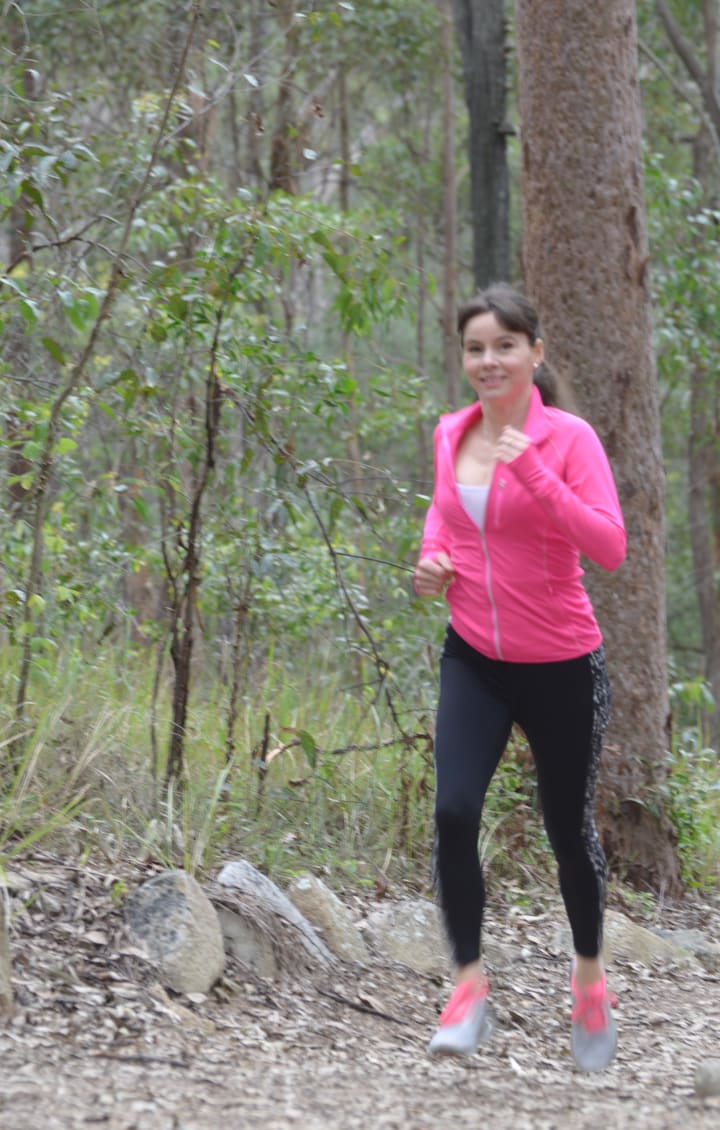 If you enjoy the bush and bush walking, there are countless trails in the Mount Coot-tha forest area. Dogs are not allowed in the Botanical Gardens, but they are allowed in the rest of the mount Coot-tha precinct, provided they are on a leash. There are even trails available for riding a horse or your bicycle.
Click this link to view a PDF file of the many Mount Coot-tha tracks.
The Summit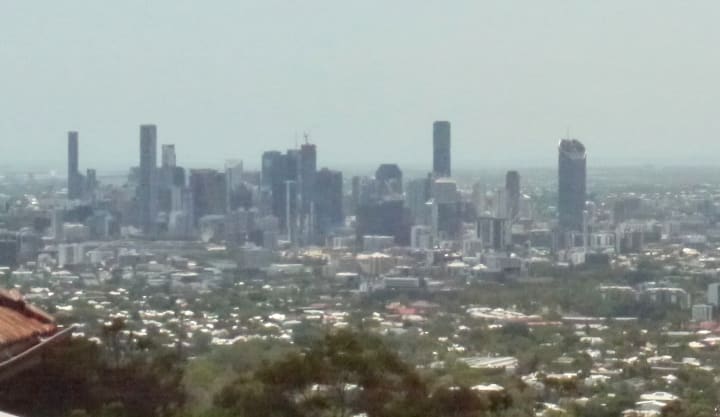 Fantastic views of Brisbane city and surrounding suburbs are obtained at the Summit of Mount Coot-tha. You may wish to visit the Summit Bar and Restaurant for a meal to leisurely enjoy the food and the view, or, alternatively for an ice-cream, cup of coffee or a snack, visit the Kuta Cafe.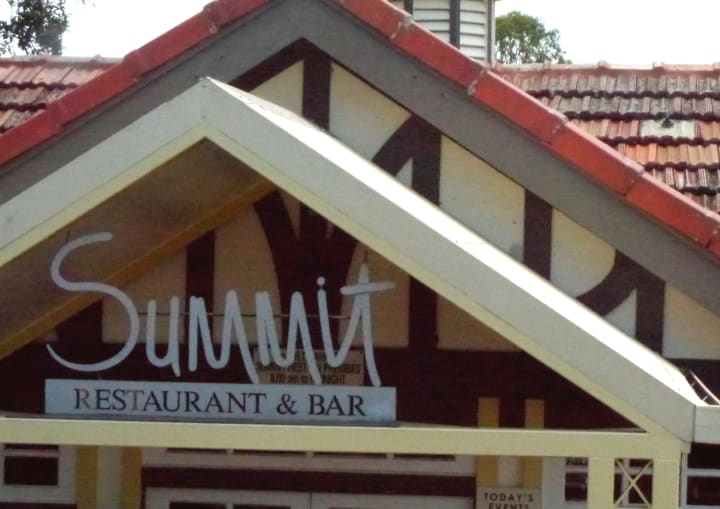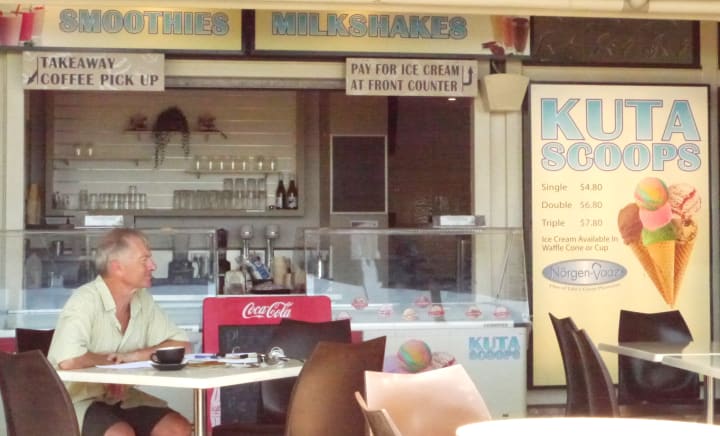 Barbeque and Picnic Areas
It may be because of my Scottish heritage, but I do not like spending money unnecessarily. At numerous locations around the mountain are free electric bar-be-ques. A great place to head to with your sausages or chops after visiting the supermarket. You are in an Australian bush-land setting, but so close to the city centre.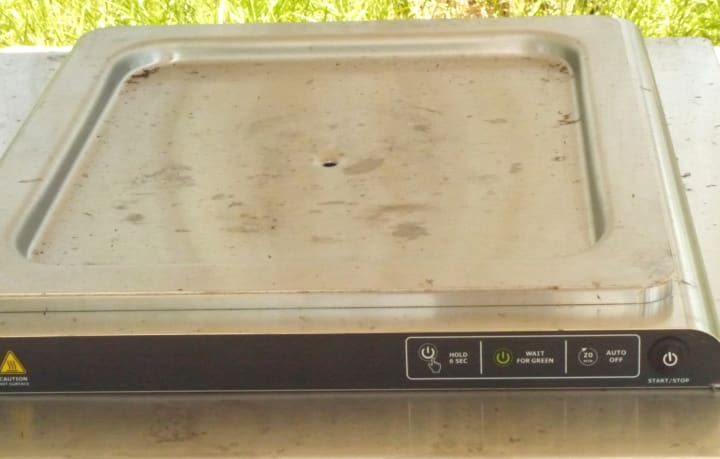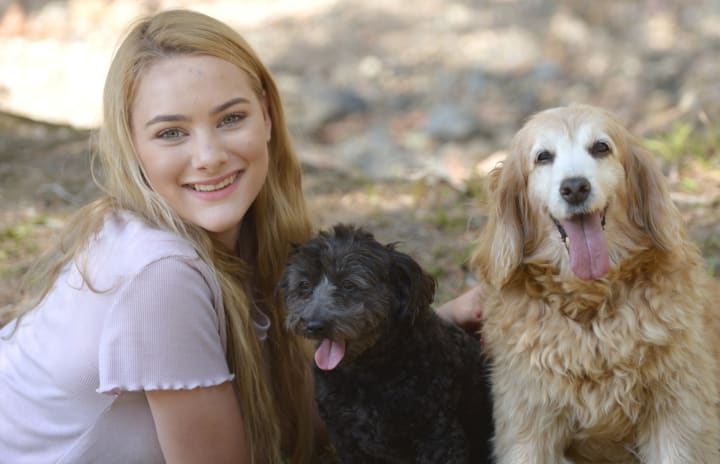 Be like the locals
A web search will show many commercial operators offering Mount Coot-tha trips. By all means choose on of these if you wish. But, even without your own car you can enjoy the area for much less cost by taking advantage of free shuttle bus service, free entry to the Botanical Gardens, Planetarium and Library. Inexpensive city council bus from the city, and of course, the free electric bar-be-ques.