Luxurious Lavender
Lavender Picking in the Wairarapa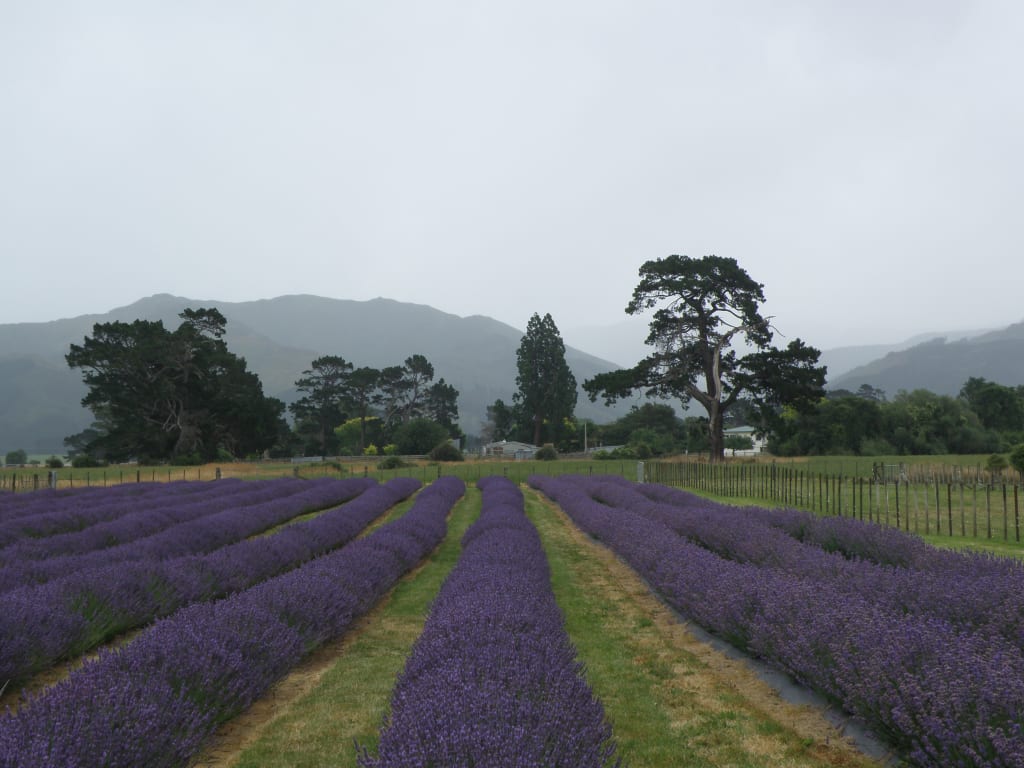 If you find yourself in the Wairarapa in January treat yourself to an outing that will indulge the senses.
Located on the outskirts of Carterton, Lavender Abbey is part of a seven-acre lifestyle property belonging to Stuart and Jan Abernethy. They started the plantation after they moved to the Wairarapa in 2008 and fell in love with lavender and its huge range of uses. They have over 2,000 plants and lavender cultivation starts in Spring (September in New Zealand) and finishes in February with an annual crop of around 700kg of flowers. These are made into essential oil (that they have won awards for) and they then use the oil in a range of their own handcrafted products from soap, lotions and creams to wood polish.
Every January, Stuart and Jan open up the property to the public over two to three weekends for people to come and pick their own lavender. There is a small entry fee and a charge of $5 per bunch. Bring the usual summer supplies with you: hat, sunscreen, water and snacks — the field is exposed and there are no restaurant or café facilities. They will supply you with scissors, but you can bring your own secateurs if you prefer.
The field is set in beautiful surrounds with sheep-filled grassy paddocks on all sides. The bold lines of purple stand out against the greens and browns and are quite a sight to see.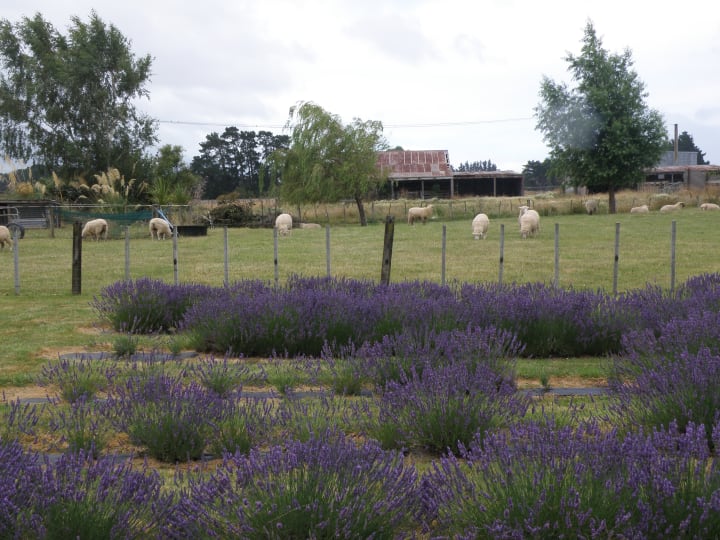 As you approach the field you soon become aware of the loud buzzing all around. The bushes are a bee's paradise and there are thousands of them visiting the flowers, seemingly oblivious to the people walking the rows snipping the stems. So, take care while picking and carrying your stems, and be sure to check your bunches when you leave to avoid inadvertently allowing unwanted stowaways into your car.
The fragrance from so many bushes is amazing. Lavender is quite a delicate fragrance so it's unusual to smell it strongly without bending down. Here, you can stand in the middle of field and the fragrance fills the air that you can breathe it in with every lungful. Bliss!
In addition, Lavender Abbey grows a different variety of Lavender to the common garden variety. Most garden varieties, Lavandula angustifolia and L. dentata, have a more woody or herby fragrance and the flowers don't smell much different to the leaves, while the variety they grow, Lavandula x intermedia 'Grosso', has strongly-fragranced flowers. The fragrance is pure and sweet and truly is a perfume fragrance and quite different to 'ordinary' lavender. It is this fragrance that creates the hallmark lavender fragrance in lavender-scented products.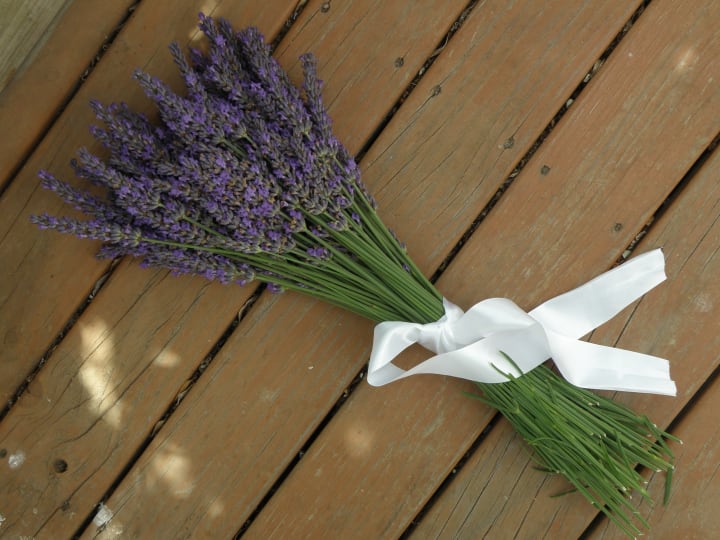 Lavandula x intermedia 'Grosso' can be grown at home, though you might need to source it from a specialist grower rather than your general garden centre. And the secret to encouraging increased flower growth and long flower stems each season is to prune the bush back at the end of the flowering season.
Drying the flowers for use in potpourri, bath salts or other crafts is quite easily done. Wrap the flowers in a square of netting and tie to the bunch. This is to catch any flowers that fall off and to protect the flowers from bugs and dust. Then hang it up in a warm dry area like a conservatory or a hot water cupboard for several weeks until the flowers are dry.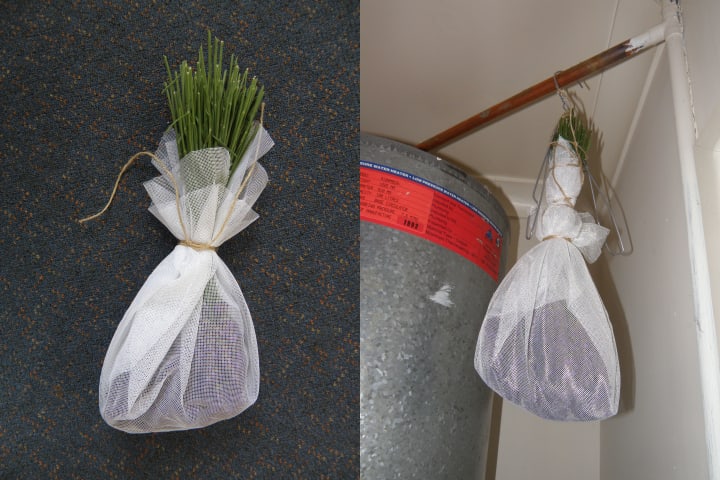 Picking your lavender will probably only take you around an hour or so, so after you've enjoyed soaking up the sun, heady lavender fragrance and gorgeous scenery you can head to the neighbouring picturesque town of Greytown for more sightseeing and a gourmet meal in one of its many restaurants or visit the town of Martinborough and its many wineries.
About the Creator
Skye is a freelance editor and writer living in rural New Zealand, where she writes about life, love and what it is to be human. She is also the author of one novel and working on her next book. Visit her website at www.skyebothma.nz
Reader insights
Be the first to share your insights about this piece.
Add your insights