It's Summer!!
Get Out and Do Something!!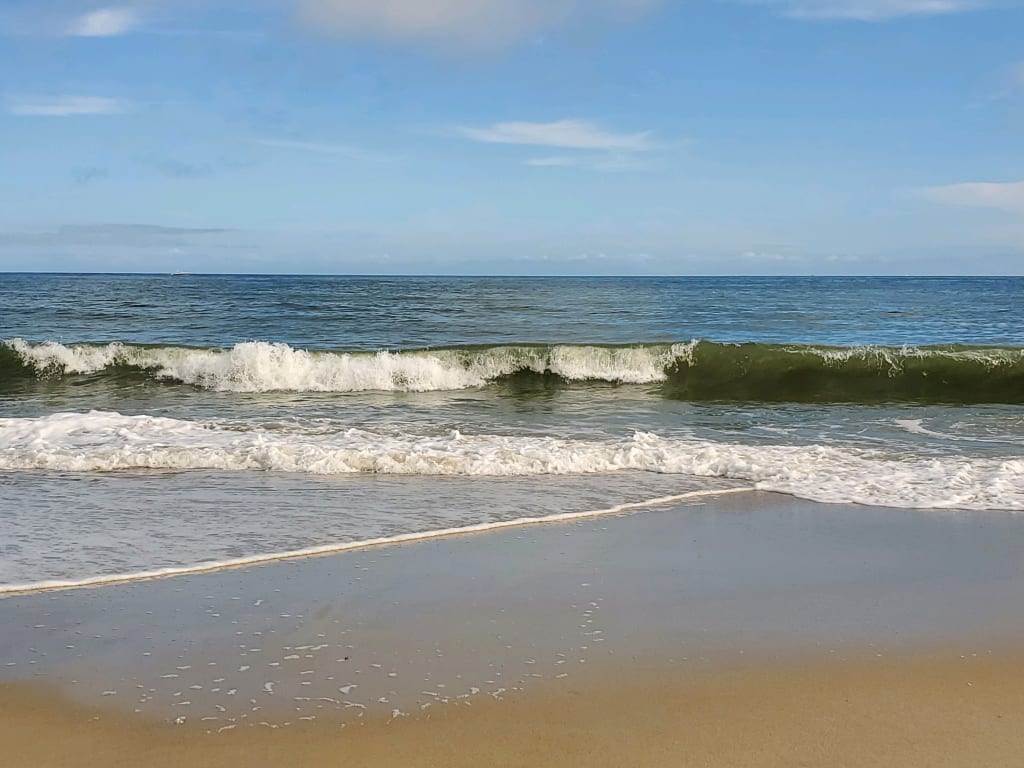 With summer starting, and being able to start to be more social, after being hit with such a pandemic, as COVID-19, there's quite a bit to get excited about. No matter what type of activities your interested in, there's mostly an event for it. Amusement and National parks are opening back up, as well as concerts and gatherings being worked up to be able to be held. I have to admit, I'm happy to see things start to be a little, "normal". Whatever that is, right?
There's some events that I was able to look up to see what America has planned for the summer, and if you want to get out and have a little summer experience, I encourage to do so. Weather it's as simple as going hiking, to the park, or to the city pool or taking an adventure, it is worth it, especially after being quarantined to ourselves for so long. Take the family to Cliff's Amusement Park, or Six Flags and ride all the rides you can with your kids, or take a trip to Colorado and visit the Garden of the Gods in Colorado Springs, Colorado. Then follow the mountain roads up to Pike's Peak. I've read a lot that Moab, Utah is another amazing place to visit, if you want to just get away. If the beach is what you want, Clearwater, FL is the place to be, with beautiful, calm beaches, and a lot of attractions to keep you busy. Maybe going to the zoo and watching the monkeys will be a well spent afternoon, or even taking a walk around the park.
Whatever your interests maybe, I went through and found some exciting things that are happening throughout the summer that may excite you! Maybe something to plan for a weekend, or a vacation trip.
If you're in the Hampton, NH area, this weekend you can catch the Beach and Brew Fest, being held at the Hampton Beach State Park. It's an afternoon/evening filled with local brewers ready to serve you up cold crafted beers, good live music, and food vendors to fill your belly's while soaking up the sun. Tickets are required for entry and you must be 21 or older. All details are in the link below.
Maybe the Windy City is called your name... Besides the beautiful sights and amazing deep dish pizza, Chicago has an amazing Smokeout and Country Music Festival, that will have you wanting more! This BBQ and Music fest is known to be the biggest in the Windy City, hitting July 9th thru 11th. Featuring music artist such as Brett Eldredge, Morgan Evans, and Dierks Bentley, and local brewers to serve up a good time! Tickets and face masks are required. All the details are listed below.
Missouri sounds rather nice this time of year. Trenton, MO to be specific. July 16th and 17th, 2021, on 70 acres of the Black Silo Winery grounds, there will be one of the biggest Music Festivals of the year. The Mid-America Music Festival is presented by CMF Insurance and is the largest fundraiser event held for the Black Silo Winery. With a variety of Country, Bluegrass, Rock and Blues artists to be announced, the weekend is sure to be a party! Tickets are required. Please see the link for details!
How about taking the family to something a little more quiet, maybe a cave? How about the wonders hidden in New Mexico called Carlsbad Caverns? This amazing natural attraction is an amazing experience for the whole family. No age restrictions for entry. You can hike all the way down the caverns, or take the elevator and see all the spectacular sights the caverns have to offer. Online registration is required and a saved or printed confirmation is required. (Service is limited at the caverns and you may not be able to pull up emails or confirmations. Screenshots are recommended.) $5.00 per visitor and $1.00 registration fee. This is one of my personal favorite places to visit! All the details you need are below!
Another New Mexico attraction, White Sands! This September, Alamogordo, NM are making sure to have their annual White Sands Balloon and Music Festival. The dates are September 10th thru September 12th. It's a weekend packed with live music, hot air balloons, and lots of good food and company. Musicians are to be announced. However, this is loads fun for the whole family. The complete program will be released closer to the festival date, but mark your calendars! The details that are released, are below in the link!
If being in the kitchen or cooking over a grill is more your fancy, maybe an amateur BBQ cooking contest would be more exciting. In Grant, MI, they will be having their 2021 Harvest Moon Festival Amateur BBQ Cooking Contest. Saturday, September 18th is the big day! But make sure your registered online no later then September 9th, 2021. If you have to die for BBQ, or some secret recipe to get the big prize, make sure to hit Grant, MI and get your goods out there! All the information you'll need is in the link below.
So, being outside and drinking beer doesn't sound like something you'd rather do, or even cooking up some good food on the grill isn't what you imagine as far as a relaxing way to spend a summer day. Sewing and crafts could be your hobby, and lucky for you, there's a festival for that too!! August 19th thru August 21st, 2021, Portland, OR will be holding their Quilt, Craft and Sewing Festival. Just for $10.00, you can experience the 3 day event and share your tricks to the trade, as well as things you have accomplished or made! As well as enjoying live music and amazing food! All the details you will need are in the link below!
Whatever it is that you would enjoy, these are just some ideas to get out there and experience the summer time. Get out and find something that will make you happy and get away from the negative that we all have been surrounded by with the pandemic holding us all back. Stay safe while doing so, and do it with the people you love most!