Is Bali the Best Destination for Budget-Friendly Luxury Travel?
Tropical paradise isn't only for the rich and famous.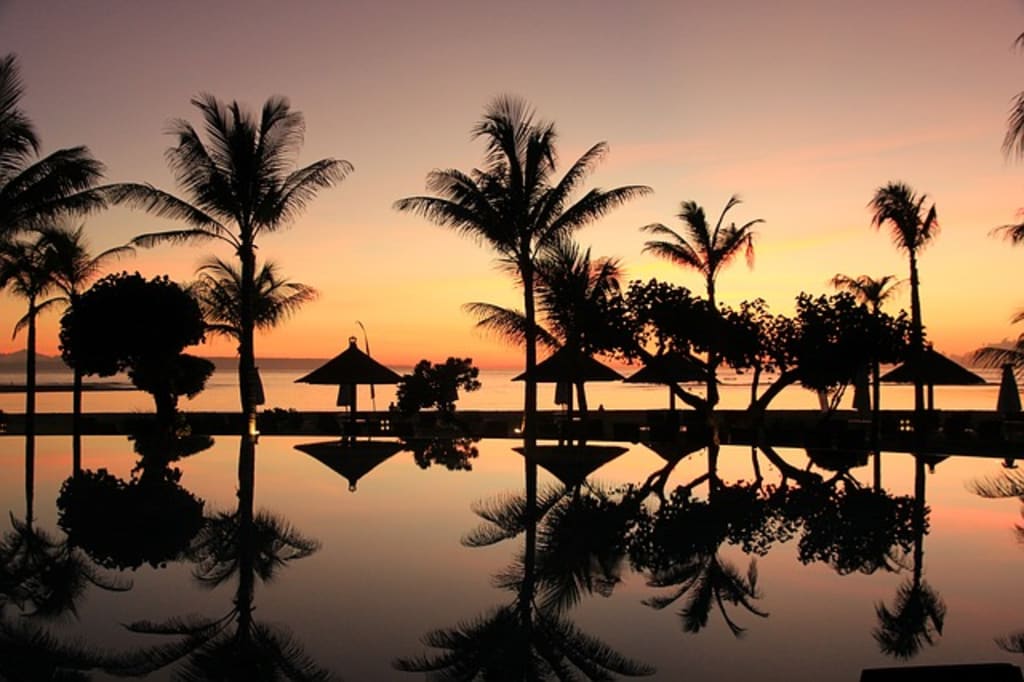 You don't often find the phrases "budget-friendly" and "luxury" in the same sentence. But on the Indonesian island of Bali, the two have basically become best friends. Affordable accommodations, cheap but delicious eats and $10 massages are just a few of the deals you'll find when traveling to this popular Asian tropical paradise.
Travelers in search of luxury accommodation options often use sites like LuxuryRetreats.com, VRBO and others to find lavish villas in destinations around the world. However, Bali is a bit different, and affordable luxury can most often be found by uncovering the accommodation options owned by locals, and of course, negotiating the price. These are a few reasons why I think Bali is the best destination for budget-minded yet luxurious travel, and if you venture there, I think you might just feel the same.
Warungs are delicious and so cheap.

A warung is a locally-owned and often tiny eatery serving authentic Balinese dishes. In fact, you'll probably find many of these famous Balinese dishes offered for drastically higher prices in the tourist restaurants around popular towns like Kuta and Ubud. These famous dishes, like the Balinese fried rice dish Nasi Goreng, the mouthwatering noodle dish Mie Goreng and Gado Gado, typically cost 10,000 to 30,000 rupiah, which is between $1 and $2 USD. Warungs are perfect places to taste delicious local cuisine and experience local culture on a budget.
Abundant accommodations bring prices down.

Bali is the most popular tourist island in Indonesia, and while that means you won't be avoiding fellow travelers, it means there are a multitude of accommodation options for every budget. A simple Google search will bring up countless places to stay from the bustling beaches of Kuta to artsy Ubud and some of the most pristine coastal areas.
It can be difficult to believe that a luxurious resort in this tropical destination can be affordable. However, you'll be blown away by the amenities you receive for roughly a quarter of the price of a comparable hotel in the United States.
A full-service resort with three pools, spa, multiple restaurants and bars, views of the surf and an included buffet breakfast can be found for as little as $70 to $80 USD per night. And if you're just looking for a cute, comfortable, full-service hotel with scenic surroundings, you won't have to spend more than $20 to $30 USD per night. Bali allows travelers to enjoy five-star accommodations on a two-star budget.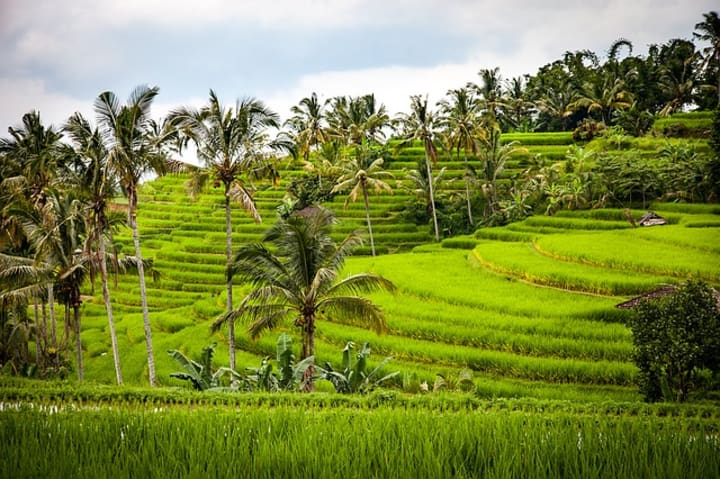 Fun-filled days for free.

Bali is so full of natural wonders that taking in postcard-worthy views is something that can be done extremely affordably, or even for no cost at all. Nusa Penida is home to some of the tallest palm trees I've ever seen and underwater corals that provide unforgettable snorkeling experiences. Enjoying both can be free, if you have your own snorkel gear, or roughly 80,000 rupiah if you hire a snorkeling tour boat. If it's in your budget, always take the tour, because the experienced guides will direct you to the best areas, where you'll see more vibrant corals and brightly-colored sea creatures.
Visiting Bali's beaches, exploring temples, perusing the markets, exploring Ubud's famous Tegallalang Rice Terraces and surfing world-class waves are unforgettable holiday activities that can be experienced at little to no cost to you.
Hospitality that costs nothing.

When visiting many of the world's most popular travel destinations, you have to pay a pretty penny to be treated like royalty. But for the friendly, benevolent Balinese people, hospitality comes naturally and is something every visitor can enjoy. Arriving at even the most affordable hotels often means being greeted with a welcome drink and someone offering to carry your bags (typically for a small tip). Waiters, waitresses and bartenders are always ready to attend to your needs, and drivers try their best to keep you comfortable with air conditioning, music requests and complimentary bottled water. You don't have to be rich and famous to travel like a celebrity on the island of Bali.
Spa days can be every day.

I must admit—I've been completely spoiled by Bali. It's difficult to find an affordable massage experience in the United States that comes close to the ones experienced in Bali. For instance, a 90-minute massage for two people, including essential oils and a hot tea after the massage, costs roughly $10 per person. Of course, spa prices at five-star hotels can be comparable to those in the U.S., but ask around, and you'll quickly uncover the spas that offer the same level of expertise for a fraction of the price.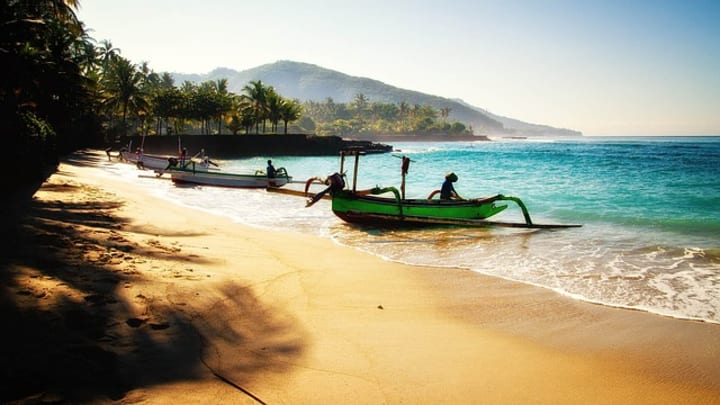 Island hopping is completely possible.

Flying from island to island, enjoying one tropical paradise after the other, sounds like something that's only reserved for the wealthiest travelers. But in Indonesia—a country that's home to roughly 17,000 islands—visiting multiple islands in a single visit is not seen as over-the-top, and it's something many travelers do. Flights from Bali to the island of Lombok, only a roughly 40-minute flight away, start at just $23 per person. Similarly, venturing by fast boat from Bali to the Gili Islands costs just $30. For less than $100, you can venture to multiple islands, experience several cultures and uncover much more of the authenticity of this country.
The amenities you can enjoy on a limited budget on the island of Bali may seem too good to be true. The only way to truly find out is to journey to this piece of tropical paradise and experience its affordable luxuries for yourself.