How to make a future from the past
Preserving the remains of a medieval manor can bring a modern community together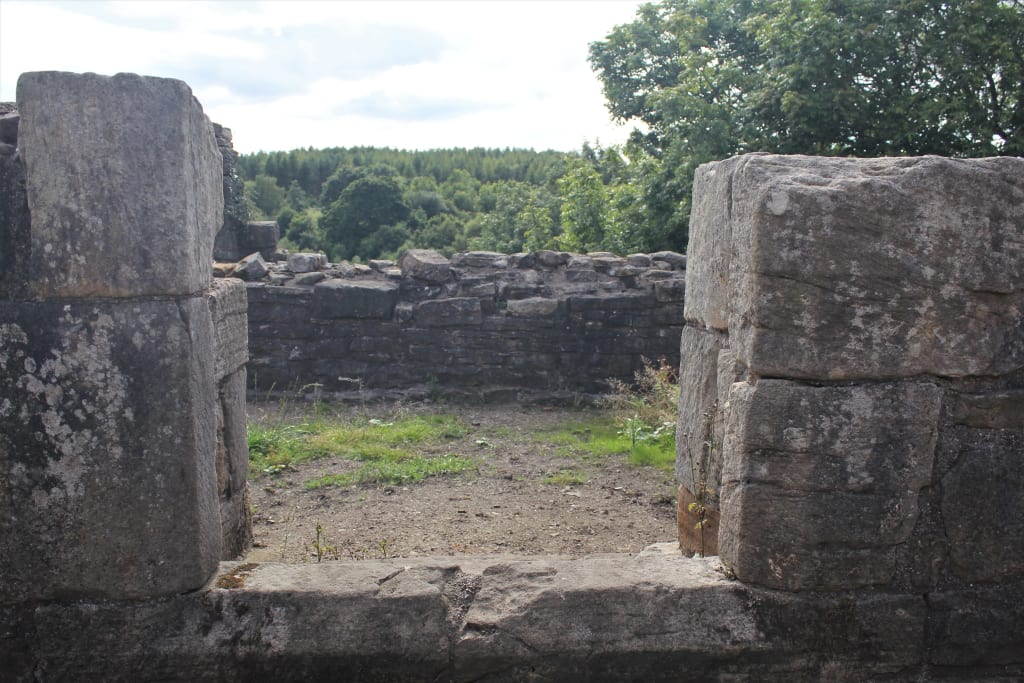 Looking through a fragmented window frame at a glorious view of the Browney Valley, it's easy to see why Beaurepaire was built. Once this was a monastic manor house, a retreat for the monks at Durham Cathedral. Set in a vast hunting estate, it was a medieval resort: back to nature, a place to set aside the manuscripts and relax the discipline of the great monastery on the hill. On occasion, it was a place to entertain kings; at other times the idyll was shattered by conflict.
After one raiding party too many came down from Scotland, the 'Beautiful Retreat' was left to decay. About 400 years after the manor was established by Prior Bertram de Middleton, occupying forces from the north destroyed the great house in the 1640s. For centuries it was abandoned, the occasional legal wrangle notwithstanding, and the site was plundered for stone by generations of farmers. Today, though, this once-forlorn ruin is enjoying a renaissance, thanks to the efforts of Dream Heritage, a CIC dedicated to preserving historic sites and giving them a future as community assets.
Rebecca Watkins, an archaeology graduate from Durham University, set up Dream Heritage in response to her frustrations about the world of commercial archaeology and its uncomfortable relationship with modern development. Beaurepaire was one of the first sites she started to work on and, helped by a band of volunteers, she's been steadily improving access to the ruins and working with local schools and community groups to dig deeper into the history of the old manor house. What was once an overgrown jumble of stones – and a magnet for vandalism and litter – is enjoying a facelift. From on-site gardening to keep the grass down to gravelling over the rooms that have been fully excavated, the place is steadily becoming a unique asset for the village of Bearpark and a highlight of the nearby Lanchester Valley Railway path.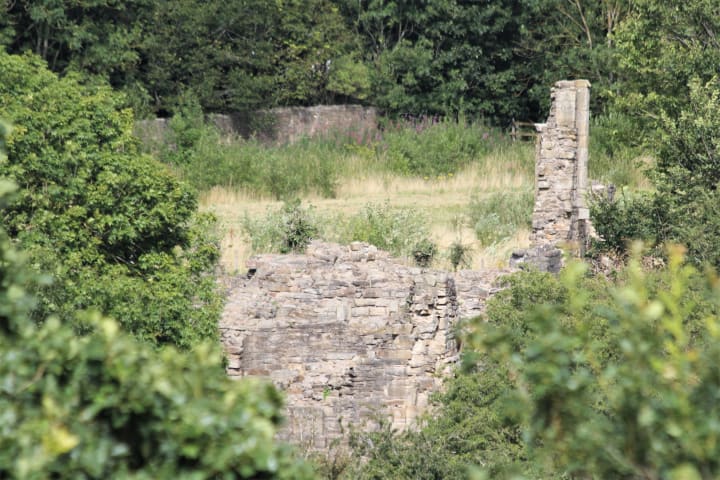 "We want to show that it really does have a place in the local community," Rebecca said. "We think this can become a real visitor attraction, for locals and tourists. Beaurepaire is already on the Northern Saints Trail and hopefully that will bring in more visitors."
"In future we want to work with the church in Bearpark and have a heritage centre where we can display some of the things found in earlier excavations, show videos about how the site might have looked and put on interactive displays and exhibitions about the site. We want to make more of a day of it, with people visiting the heritage centre, maybe having a coffee, then walking over to see the site itself."
There's also potential for events on site, something that is already happening on a small scale.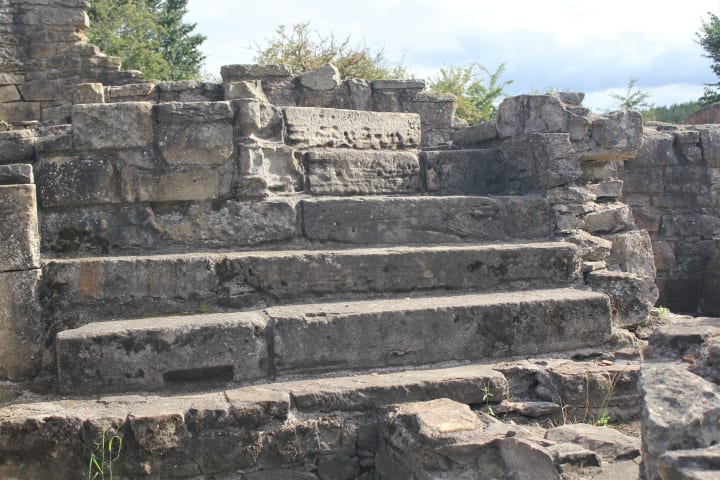 "We've had re-enactments here, we've had medieval music performed in the ruins, but there's much more that we can do," Rebecca added. "The Northumbrian Community came out, they did a service of healing here. I've been talking to secondary schools who are interested in having summer concerts here. And then there are quite random things – people who want to use it for a photoshoot or film some kind of post-apocalyptic vision here. That's a bit odd, you think 'great, this looks like the end of the world, does it?'!
"But there's so much potential, the place has an ambience. The setting is so nice, a breath of fresh air. When we face so many modern-day stresses, people coping with work, green space and heritage getting lost, it's encouraging to think that Beaurepaire could once again be a place of retreat, somewhere to go with friends and family.
"But that future relies on the community, on this group carrying on and working on the site."
The working group meets twice a month, on the first and third Saturday morning. It's an informal arrangement, although under current COVID restrictions people are asked to sign up in advance to ensure that the site does not get too crowded. A hardcore group of about half a dozen volunteers forms the backbone of the team, but on a good day there can be as many as 20 people helping out with everything from laying gravel to gardening and litter-picking.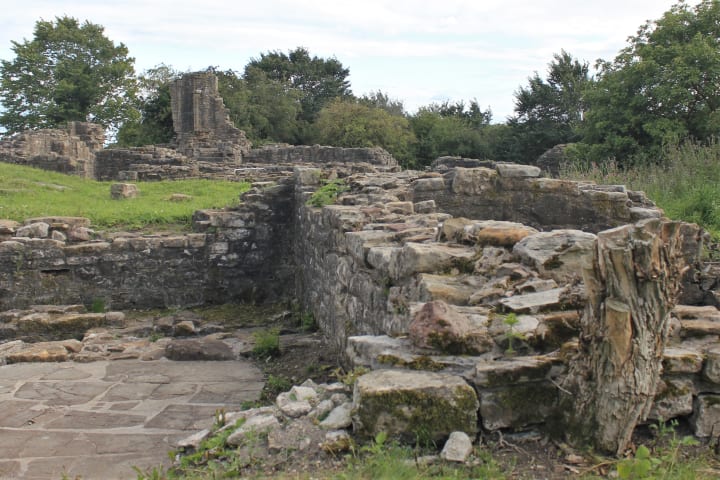 That work has uncovered more of the site. For years, Beaurepaire was an overgrown collection of masonry, but the clean-up has opened up previously little-known chunks of the floor-plan and helped to capture the imagination. "Milestones like that got people interested," Rebecca recalled. "We had people coming here and saying they had never seen it like this before, that they didn't know so much of the site existed."
"And recently we've seen more people getting involved. This is something that we can do during lockdown, you can come along and meet new people, enjoy the outdoors and do something that actually makes a difference."
As well as on-site work, Dream Heritage is also working in the community and has a small but growing band of enthusiasts bringing Beaurepaire's history back to life. "We have a group of about eight people going into schools and running our 'experience history' sessions," Rebecca said. "We have up to 10 people helping with our Latin group and studying old manuscripts about Beaurepaire and the other manor houses. This is growing. It's still baby steps, but we're making progress and we're getting good feedback. People like coming here, they think it's a safe place to bring the kids, people are enjoying it."
Reconnecting with local heritage
The community work also helps to plug a gap in the history taught in school, reinforcing the significance of medieval Durham. A lot of local study has focused on the region's role as a crucible of the Industrial Revolution – the flagship museums, Beamish and Locomotion, tell this story, while sites like Causey Arch or Gateshead's Land of Oak and Iron also link to our industrial heritage.
"It seems weird that the whole monastic heritage is not focused on because Durham is predominantly medieval, really," Rebecca said. "But that story kind of goes unseen. Beaurepaire is the largest of the medieval priory manor houses, but there were about 30 of them – so where are the other 29?" Clues can be found in local place names – Sacriston, once home of the Sacristan of Durham's monastery; Heighington, Pittington, are just some of the other monastic manor houses – and Dream Heritage is working through ancient Latin records with local community groups to find out more.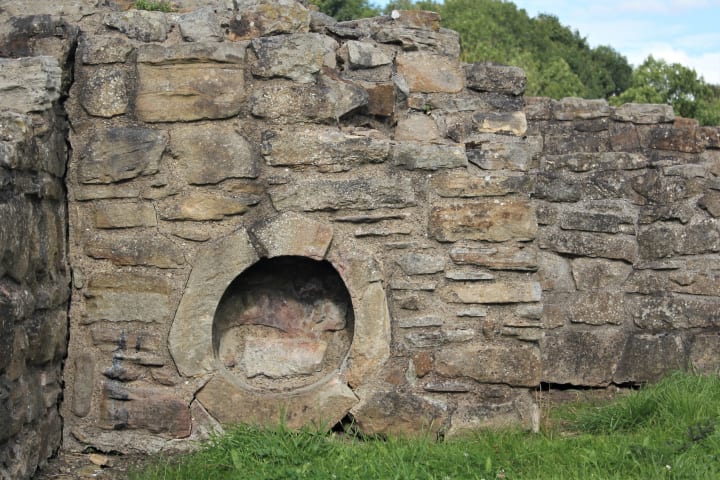 "I don't understand why we don't know more about it," Rebecca admits. "A big problem is that our schools don't teach much local history. Mostly, it's World War I, World War II and maybe the Victorians. But our kids don't hear much about their local heritage or their local area.
"From working in schools, it was striking that a lot of the young kids don't even know about the mining heritage now. Things are forgotten so quickly."
Making a future from the past
What isn't forgotten is the need for economic regeneration in a region still coming terms with the loss of its traditional heavy industries half a century ago. Plans to secure the site could provide training and work experience for local teenagers.
"We want to do consolidation work to protect the ruins from any further decay," Rebecca explained. "It's easy to see that some of the ruins look a bit worn and the big buttress in the former chapel does not look as stable as we would like.
"We're looking at trying to run work apprenticeship schemes. We know there's high unemployment in this area and we'd like to have some of the local 16+ year-olds coming here, learning some skills and hopefully also improving the area and encouraging more local interest in the site."
And there are already positive signs for community engagement. Where once Beaurepaire felt neglected and unloved, a magnet for vandalism and anti-social behaviour, now there's a sense of pride in the place – even if a few cherished local legends have been debunked along the way.
"We did our first consultation in Bearpark in 2018 and we had quite a big turn-out, 50 or 60 people coming along to share their opinions," said Rebecca. "We had to bust a few myths – it was never Cromwell's house, there is no secret tunnel to Durham Cathedral and, despite what people say about the stones having a 'feeling', we have no evidence of any ghosts!"
"But we knew that locals would come up here all the time, there have always been a lot of visitors. Today, we mostly have walkers and ramblers but there used to be a lot of anti-social behaviour and vandalism – people coming up and starting small fires, leaving beer cans all over."
"We needed to get beyond that and help people to take ownership of the site, to make them feel that if they came here and tidied up the litter, it wouldn't be back the next day. Apart from the Saturday volunteer sessions, we know there are ad hoc helpers who do a bit of tidying up when they come past – we hardly ever see them, but we see the results of their work. And people know the site is cared for, vandalism is low now."
The next volunteer workday at Beaurepaire is scheduled for Nov. 21, between 10am and 2pm. Keep an eye on Dream Heritage CIC's website or on their Facebook page for updates on future meet-ups and other projects involving the group. To see in further detail the transformation of the ruins of Beaurepaire, click here.
This is part of the 'Talking Northeast' project, which looks at a wide range of community groups and businesses in the Northeast of England. Please follow our Facebook page for the latest stories.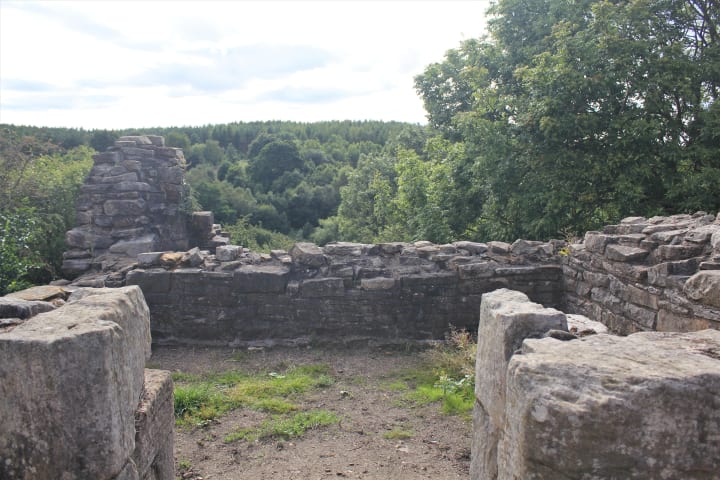 Andy Potts
British-based writer with a passion for sport and travel, music and photography. Proud dad, exploring the world anew through the eyes of a forthright toddler.
See all posts by Andy Potts →