Disney World Experiences You Need to Have
What are you missing out on with a strict schedule?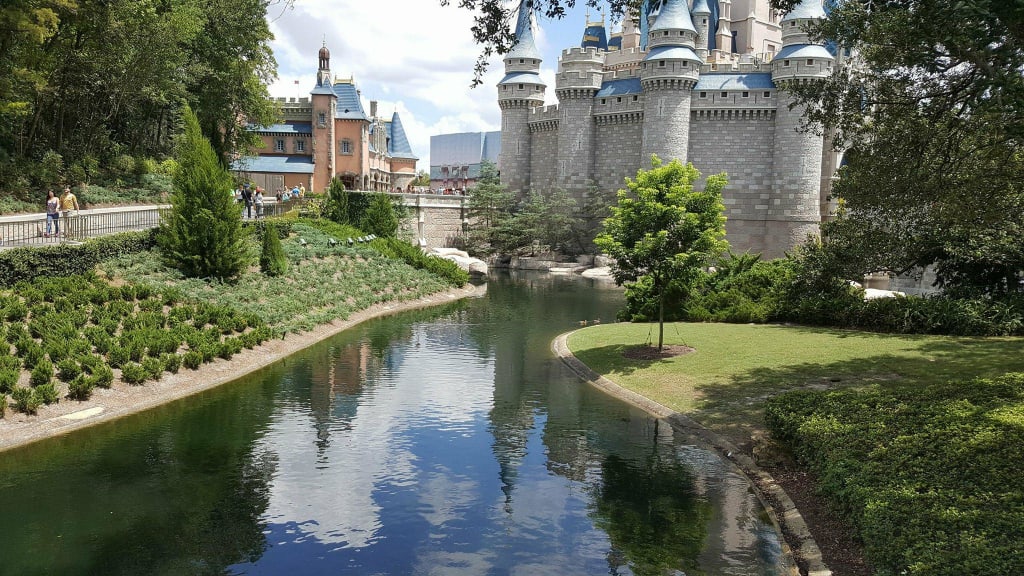 Appreciating Disney World for all that it's worth is what most people (hopefully) strive to do when visiting—but there is so much more than what meets the eye when you arrive.
Planning out every single detail of your trip with every ride and meal that you want to include can be beneficial to some, although it can turn out to be disappointing when you're laying in your hotel room bed and wondering why your feet are aching and your head is spinning from exhaustion.
Things that add a little something extra to your trip may seem too simple or boring but you have to trust that some experiences are worth a break from your schedule once in a while.
Extra Magic Hours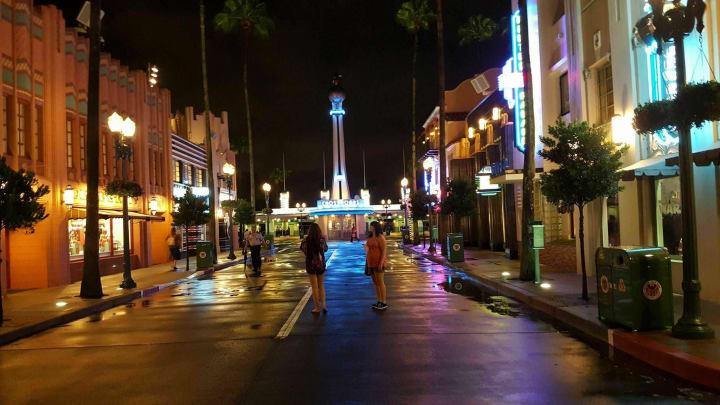 Now I know that "rope drop to fireworks" may not be an option for you—I personally agree—but you just can't miss the Disney "Magic Hours."
Some nights a park may stay open for a few extra hours than normal and still functions as it usually does. Rides, food and even wandering around the park are possible while being surrounded with only a fraction of the normal guests.
As many families who visit Disney World can't stay up until the later hours, you'll feel like you have the whole park to yourself. THAT'S RIGHT. You can experience Disney in a new way with the calmer and quieter atmosphere along with the beauty of the parks being lit up.
Shop Wandering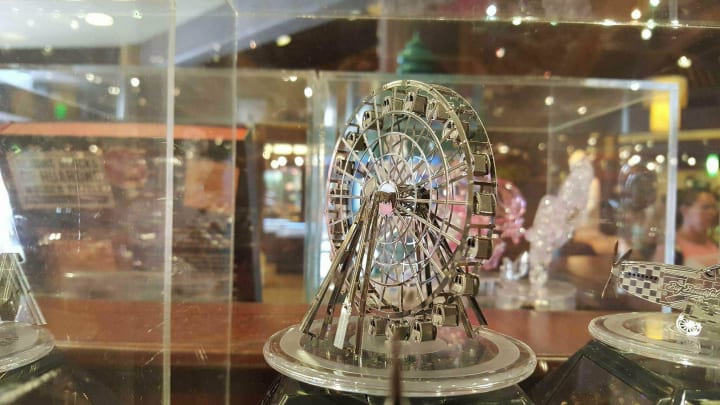 While I understand that the day passes by pretty quickly when you have to wait in line for hours to ride your favourite ride or see your favourite show, but it is definitely worth spending some of your day shop wandering.
Even without the intention of buying any more than you already have, it is worth having a look around each one. (especially Disney Springs but that's a given) Aside from World of Disney or the Bibbidi Bobbidi Boutique, there are several that hold some hidden treasures that you would never have noticed otherwise.
A personal favourite is a little shop called Crystal Arts or "the glassblowing studio" on Main Street USA in Magic Kingdom.You can watch a skilled artist at work as they create a piece similar to what you can find in the rest of the shop.
Exploring Your Resort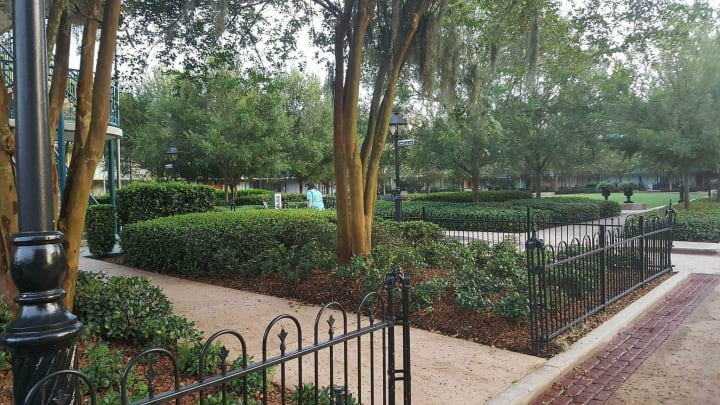 I know that this idea may seem pretty simple and obvious, but there is so much understated value in exploring your resort.
It is fairly easy to become overwhelmed while on your trip with so many reservations and schedules to stick to for what is meant to be the "perfect vacation," but taking time to relax and just wander is what makes it all worthwhile.
Near the end of my last trip, I decided to finally take a stroll around my resort (French Quarter) and found that I was missing out on so many opportunities. People watching while relaxing in the courtyard, looking around the little merchandise shop, opting for a meal in the food court instead of relying on a fancy restaurant in the middle of a busy park, etc. Those little things made up some of the best memories.
People Watching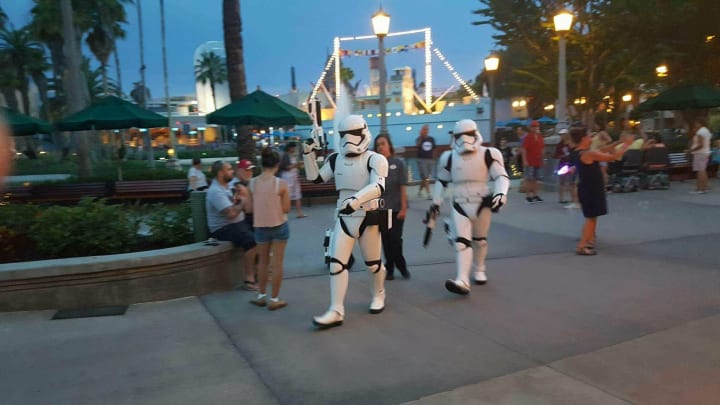 Speaking of people watching—as creepy as it sounds, sitting on an empty bench in the middle of a chaotic park is one of the best ways to experience Disney in an authentic way. Yes, its hectic and most of the time the crowds are extremely dense and uncomfortable, but stepping aside and watching people go by can be more interesting than you think.
Without deciding to take a break a little while before my dinner reservation in Hollywood Studios, I never would have caught something as strange as a couple of storm troopers walking by the restaurant on their way to wherever they were heading. Or even a dance party in the middle of the street with a group of young kids and the characters from the Incredibles.
There are countless little things that go on around you in the parks that easily go unnoticed—so keep that in mind while you're rushing back and forth between fast passes, stores and reservations.
Rest Days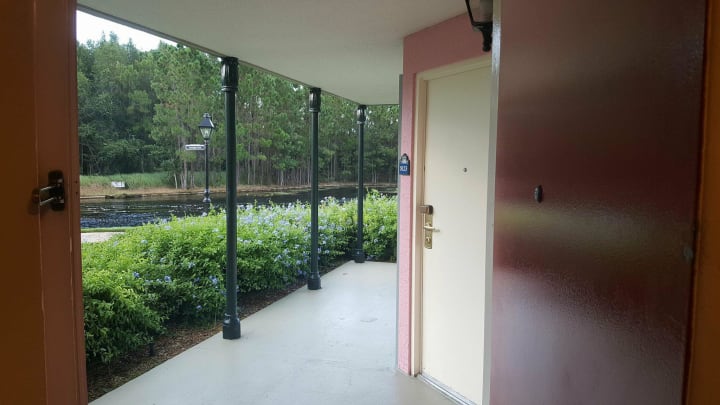 Some people advocate for a full & busy schedule when they visit Disney, for good reason—a vacation is expensive and you only have so many days to fill with everything you want to see and do—but never underestimate the value of relaxation and "laziness."
Not only do rest days improve your energy level, they also give your body and mind some time to heal from the increased amount of stress that you're subjecting it to. Exhaustion is almost always a factor when it comes to travelling so allowing yourself to rest for a day or two will greatly improve your overall experience.
Rest days also allow you to enjoy things such as people watching and exploring your resort. Overall, they are a must.
Snack Credits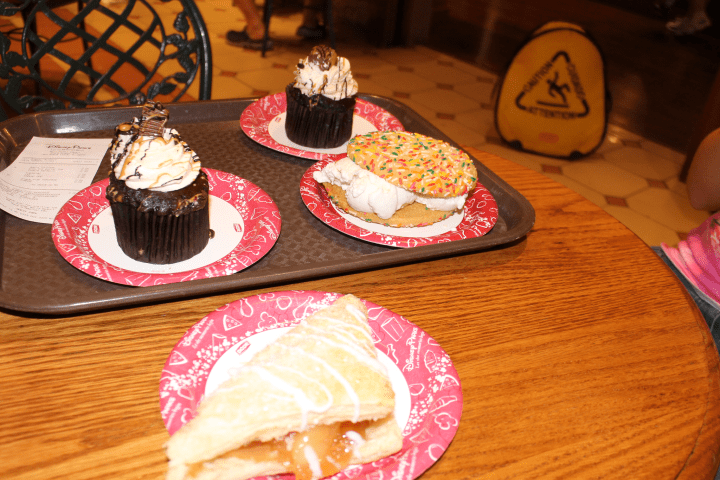 Even if you don't want to invest in any sort of Disney Dining Plan where snack credits are available, you still HAVE to try the options for yourself.
Those credits can be spent on certain foods that are considered "snacks" which tend to be much more than just that. No matter which method you choose (credits or paying for each one individually), you will not be disappointed by the choices that you'll have.
Freshly made popcorn, dole whip, endless types of ice cream, cookies, soft pretzels, churros, etc. There are so many to choose from, you'll have no problem finding something you'll love. Just find a semi-comfy place to sit back and relax with a treat of your choice to enjoy.