Daytona Beach
Nature and History at Your Fingertips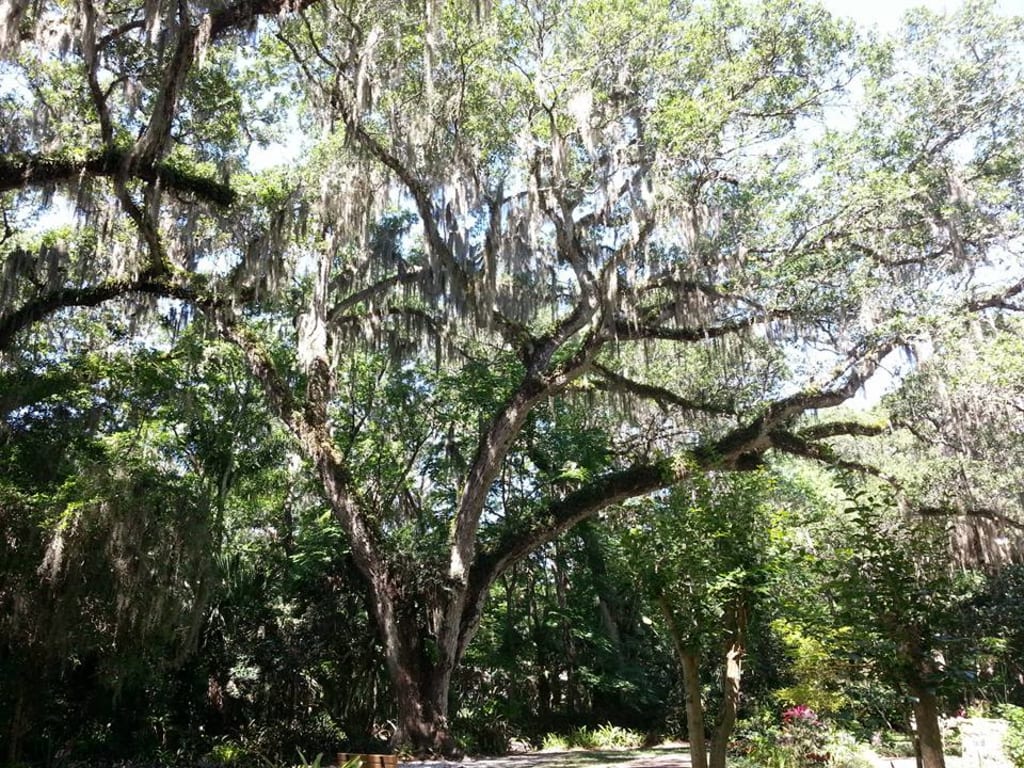 Daytona Beach, Florida, known throughout the world for its history in racing, has blossomed over the years to feature many more options, especially for the less auto-minded among us, such as myself. Located in Volusia County, it is a beautiful area and boasts diversity in its activities. First, I would like to gush about the oaks. Tall and majestic, these trees are in every yard, blocking the residents from the harsh rays of the southern sun. I find them to be truly beautiful though. Wonderfully green with thick trunks and branches, Spanish Moss hangs from them like beige clouds. I find the combination breathtaking.
So, let's get Daytona International Speedway out of the way. Nah, just kidding. Watch out world! I'm going to talk about Daytona and not talk about racing! Instead, I will be discussing some of my favorite outdoor locales in Daytona and the surrounding area.
The Beach
I've been coming to Florida for as long as I can remember, and driving down the beach with the minivan door open is one of my first memories of it. It's hard-packed white sand allows for vehicles of all types to drive the beach. Simply pull onto the beach, follow the road signs and park. I have never been to a more convenient beach. Everything is right in your car and you can just throw your towel down right in front of it.

This is not a beach to comb for seashells, but sunbathing, sandcastles, and general beach bumminess are frequent activities. There are rental stations for umbrellas, chairs, and tables. There are also food and ice cream trucks that travel up and down. If you want something a bit more substantive or alcoholic, there are restaurants and bars directly behind the dunes. If you are looking for seclusion, you have come to the wrong beach, but if you want a good time and convenience, this is a fabulous option.
Also, check out the boardwalk at night. There are rides, shops, and food!
Museum of Arts & Sciences
MOAS, as it is commonly called, is one of the largest art museums in central Florida. When I went, my favorite part was the Cuban exhibit. It was a temporary exhibit that featured some great art and history with a focus on Cuban culture.
One of the branches of the museum is the Root Family Museum featuring tons of Coca Cola memorabilia, Indy cars, and train cars. Originally the largest independent bottler for Coca Cola, the Root Family built a Museum that chronicles their transition to Coca Cola and explains the history and science behind glass bottling. It is a surprisingly interesting exhibit.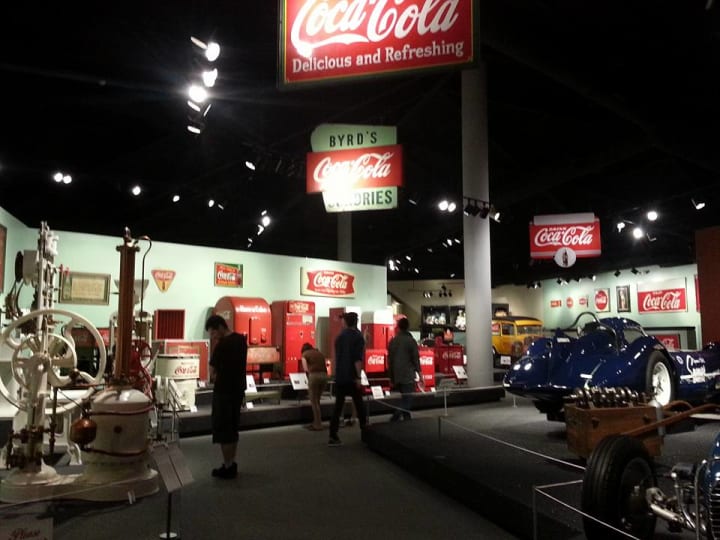 Dunlawton Sugar Mill Gardens
Just outside Daytona in Port Orange is a free to enter botanical garden and historical site. Originally a plantation for cotton, sugar cane, and rice, it changed hands many times and was burned down in both the Second and Third Seminole Wars. Historical markers and the remains of the old mill still stand to educate. It eventually became an amusement park named "Bongoland." There are still concrete dinosaurs on the property from this time.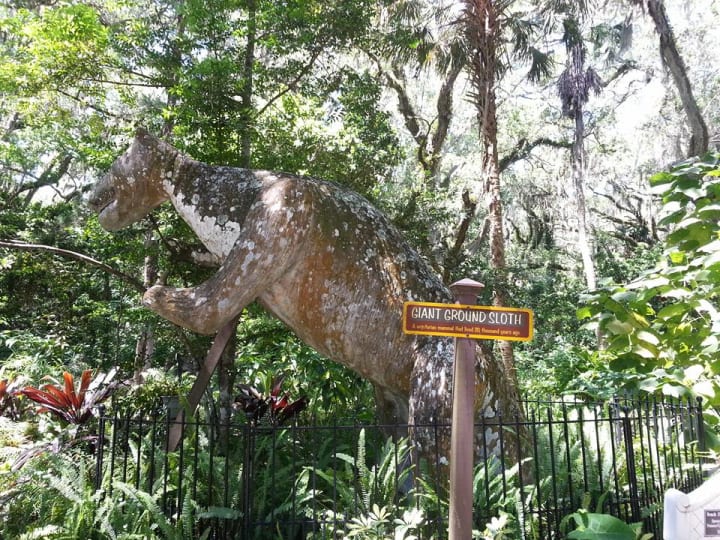 In the 1980's it was turned into a botanical garden with the intent of educating and providing a peaceful, beautiful place for all to enter. It spans acres with various gardens; including native plants, herbs, azaleas, an Asian garden, and a children's garden (located near the dinosaurs). It's a fabulously green, picturesque area. After spending tons of time out in the unforgiving sun, a day of slowly wandering in the shade is a welcome reprieve.
Ponce Inlet: Lighthouse and Marine Center
If you drive down the Daytona Beach Strip until the end, you find yourself in a small town called Ponce Inlet. The small area offers delicious food, great boat tours, and some great educational opportunities.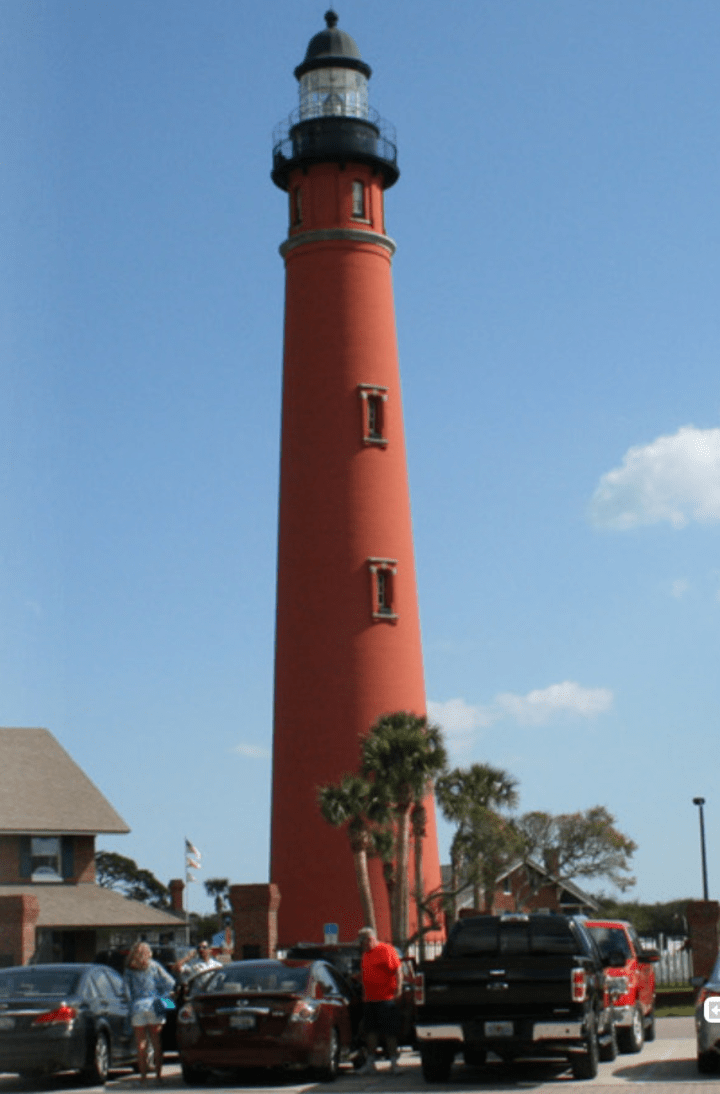 The Ponce Inlet Lighthouse is a 175-foot lighthouse with access to the viewing deck at the top. From there you can see down Daytona Beach, the tons of oaks that fill Volusia County, and the jetty that breaks the current. It's a climb, so be prepared. The view is worth it though. At the bottom are some of the original buildings from when it was a working lighthouse. You can see how the inhabitants lived and worked and some of the science behind lighthouse lenses.
Also in Ponce Inlet is the Marine Science Center. Small but packed full of life and important ocean information, the Center is a must see for any ocean lover. The education center has a touch pool which is always fun to explore and various other education exhibits with live animals from local waters. Adorable sea horses and colorful fish float in tanks to explore and learn. Turtle Terrace is a balcony that overlooks tubs housing injured sea turtles. The Center nurses them back to health and releases them back into the wild when they're ready. Rescuing injured animals is the main focus of the Center. They also have an area with birds outside the main marine area. In Florida, it's very rare that you will be given a straw with your drink unless you explicitly ask for it. At first, I found it annoying, but after seeing these exhibits, I purchased my own straw to make sure that I will not contribute anymore straws into the ocean. It even comes with its own squeegee. Check it out here. Even if you don't buy that one, buy another. #savetheturtles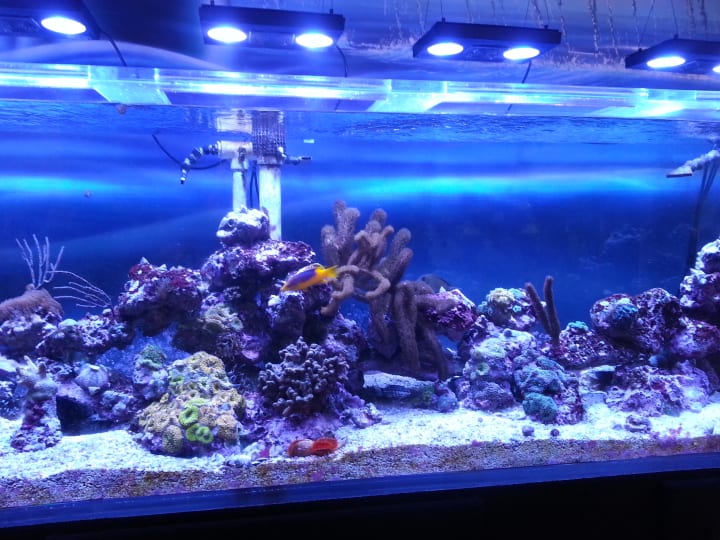 To be honest, there's tons more to do. Daytona is a bustling tourist area that's alive with all manner of people. These are just some of my favorites and I hope that you enjoy them as well. Remember to check out the chainmaille shop and stay warm this chilly season!