Can Taking A Trip Help Improve Mental Health And Wellness?
It might be challenging to find time for a vacation in today's high-stress society and with our hectic social schedules. However, the favorable health impacts of travel have been the subject of many studies, and the results are astounding.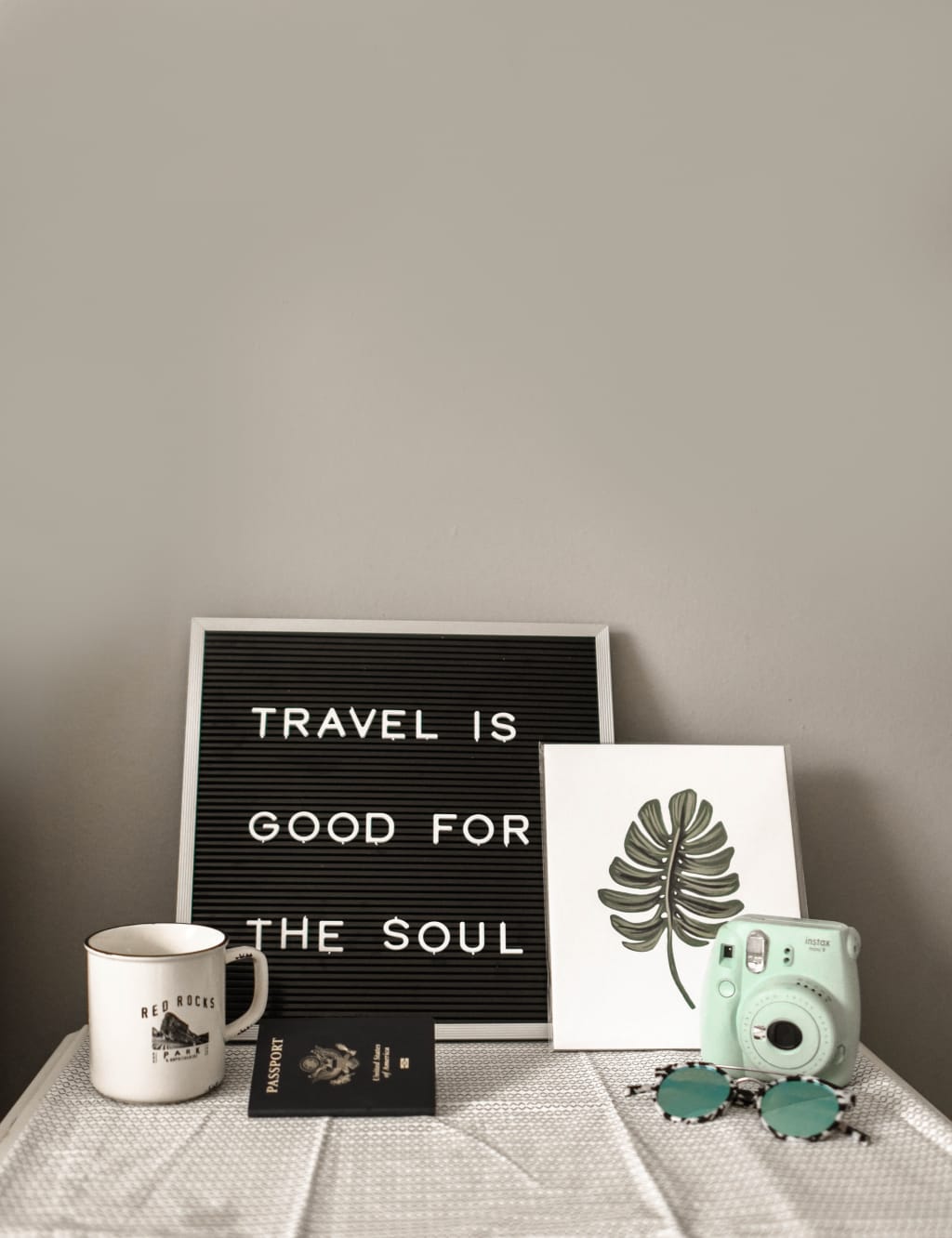 improve your mental health by taking a trip
Enjoyment, empathy, and creativity have all been associated with travel. However, research indicates that the mere act of planning a trip can stimulate your brain.
Studies by the Transamerica Center for Retirement Studies and Global Commission on Aging, among other research organizations, have unequivocally linked travel to lowered chances of heart disease and depression. When you venture outside your comfort zone and interact with different people and environments, travel has a strong connection to brain health and offers various cognitive advantages. People tend to become more reflective and introspective when they travel, possibly to the point where they reassess their objectives and ambitions.
Many of us develop strong ties with our familiar social networks of friends, family, and workplaces. But when you travel, you eventually run into strangers who might not look, act, or speak as you do or the people in your normal social group. Even if you simply go a few hours from home, vacations give us fantastic opportunities to learn about different cultures and ways of life. When you travel, spend some time listening to and connecting with new people. Then, bring those communication skills and life lessons back with you. But, we all understand that vacations aren't always easygoing because of unforeseen costs, flight delays, and logistical difficulties. Even though this may seem frustrating at first, travel's uncertainty adds to its excitement, and these difficulties help you grow more robust. Learning a new city's layout, utilizing a new public transit system, and conquering any obstacles encountered while traveling all lead to a high sense of success. These sessions help you develop vital life skills that will benefit you both now and when you return home.
Mental health, according to the World Health Organization (WHO), is "a condition of well-being in which a person understands his or her own abilities, can cope with everyday stressors, can work productively, and is able to make a contribution to his or her community". To live a fulfilled life, mental wellness is unquestionably essential. From less frequent disorders like bipolar disorder to more frequent ones like sadness and anxiety, there are many different types of mental illnesses. Some people argue that mental illness can result in physical illness. However, many civilizations continue to erroneously ignore the importance of mental health. Physical and mental health are equally vital, and both require active care.
According to a National Health and Nutrition Examination Survey report, the pandemic has increased the country's depression rate, which affects millions of Americans on a regular basis. With the easing of international travel restrictions, taking some time off from the pandemic lifestyle for a day, a week, or longer could be beneficial for your mind and body. The act of planning a vacation, even if it's only for a few days and closer to home than you'd like, can uplift your mood, enhance your sleep, lower your stress levels, and, in general, make you better.
Need to take a trip but have concerns about the security of your home and/or the safety and needs of your pet(s)? Hire a professional house-sitter from HouseCarers.com worldwide house/pet sitter registry. Click here to learn more
Here Are 7 Ways Traveling Is Beneficial And Healthy For Your Mental State
1. Meeting new people and trying new activities when traveling can help you break the monotony. Travel brings people together and offers chances to discover new and various cultures, which might help you develop more empathy for other people. Additionally, it can help you become more tolerant generally, lessen bias, and even feel less frustrated.
2. Outdoor adventures like skiing, hiking, and walking in beautiful settings can boost your optimism. In a 2020 study, it was discovered that walkers who were observant of the sights and things around them said they felt more optimistic and cheery than other walkers. What could be better than taking in the breathtaking beauty of a new location while hiking a trail or skiing down a stunning slope?
3. Traveling is a terrific way to reduce stress and broaden your perspective on life. In a 2013 research of persons between the ages of 25 and 70, 80% of those polled agreed that travel enhances their view on life and general mood, while 75% said that it also lowers their stress levels.
4. Travel enhances creativity and improves brain function. Learning about various cultures improves your mind's capacity to switch back and forth between concepts, think more deeply, and integrate ideas. Traveling makes you feel good by assisting you in doing good. According to some research, helping others may encourage the brain's happiness-related physiological changes. Spending money while on vacation at restaurants, tourist destinations, and even locally created souvenirs supports the 330 million people who depend on the industry for a living.
5. A wellness vacation can support better mental health. You can get the knowledge that you can apply at home to support you in maintaining a regular wellness routine by attending a wellness retreat that focuses on activities like yoga, meditation, and mindfulness. This routine will be key in maintaining stronger mental health. Can't you simply see yourself studying age-old yoga techniques on a beautiful beach?
6. Engaging in activities you like makes you happy. Take a look at your bucket list to see what you have left to cross off. You practice vital self-care and contribute to your personal happiness by engaging in activities you enjoy.
7. Traveling with loved ones can help you fulfill your need for belonging and love. According to "Maslow's Hierarchy of Needs", people have a psychological need for love and a sense of belonging. Sharing your incredible travel experiences with those you care about can strengthen your bond with them and heighten your sense of fulfillment and belonging. Imagine a trip with your family to a lovely island or a trip where you and your best friend indulge in a variety of delectable foods.
So, if you're stressed, or having trouble sleeping, Instead of using sleep aids, go on a trip to reset your body's internal clock. Even if the vacation is for next week or next month, the excitement of preparing and anticipation can make you happier and more upbeat. One of the main factors that cause mental and physical sickness is stress, but you may actively combat this by traveling more. Vacations allow you to unwind and refresh by removing your thoughts from daily activities. When you travel, the stressors in your everyday life appear far away, which helps you put things in a better perspective when you get home. Travel is a terrific way to keep your mind healthy and, as a result, it makes your life happier and more rewarding.
So get to planning, get to packing for yourself and maybe even the kids, set your security measures for your home, and get your pets squared away and take that long overdue trip, even if it's just a little road trip. In some cases, you don't even have to leave the state that you're in as I'm sure there's somewhere in your state or close to it that you've been dying to visit. It will do your mind, body, and spirit some good.
Need to take a trip but have concerns about the security of your home and/or the safety and needs of your pet(s)? Hire a professional housesitter from HouseCarers.com worldwide house/pet sitter registry. Click here to learn more