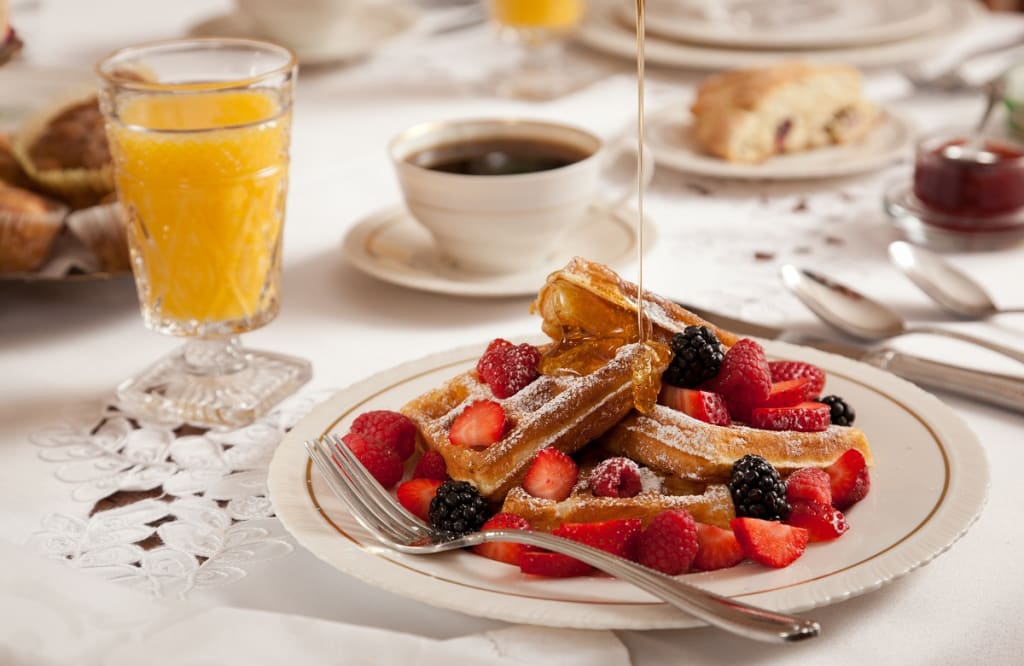 Staying at a fancy hotel can be nice, but hotels can't provide you with the same cozy feeling as a stay at one of the best bed and breakfasts in America. If you really want to get in tune with the local atmosphere of a town and have a truly unique experience, staying at a bed and breakfast may be the best option for you. On this list, you'll find eight of the nicest, coziest and most welcoming bed and breakfasts this side of the Atlantic. You'll be sure to find something in one of these best bed and breakfasts that makes you feel at home and never want to leave.
Huron House Luxury Bed and Breakfast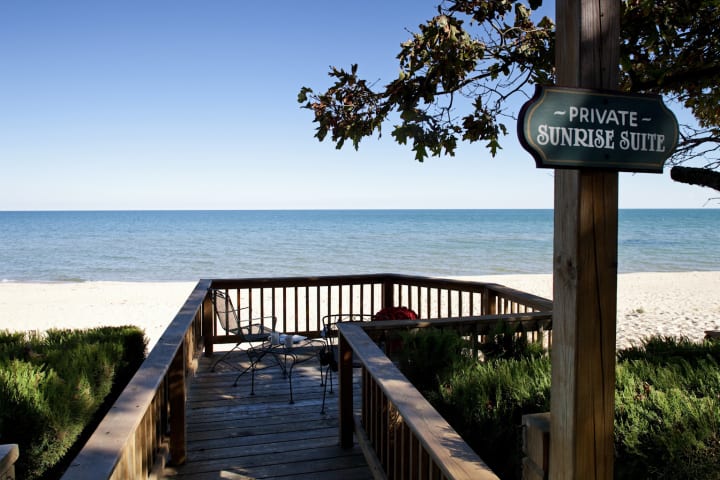 Located on the edge of Lake Huron, this award-winning bed and breakfast provides its guests with the ultimate in luxurious living. With the picturesque setting of the sandy shores of Lake Huron in the background, the Huron House is the perfect location for honeymooners or couples looking for a romantic getaway. They even have private Jacuzzis under the stars and in-room massage packages available. Pamper yourself at this luxurious inn with a cozy king-size bed and Huron House's elegant signature breakfast. Rethink your old notions of B&Bs, because the Huron House is the epitome of relaxation and luxury, making it one of the best bed and breakfasts in America.
Washington House Inn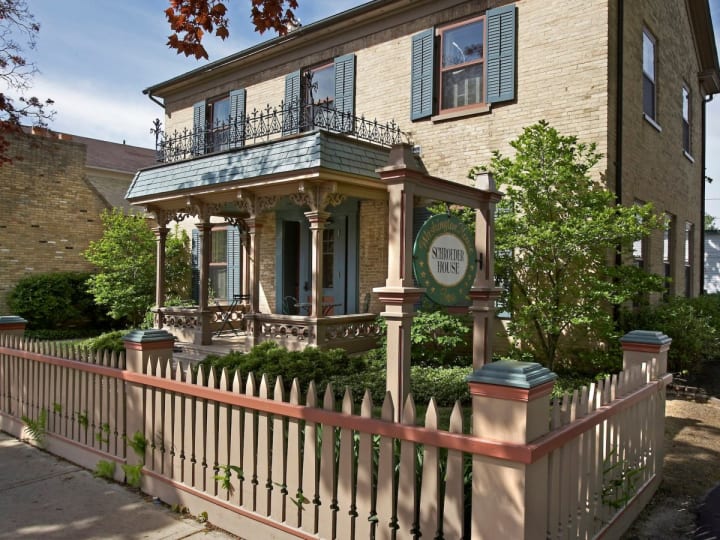 The first inn in Cedarburg, Wisconsin, the Washington House Inn has a rich history that dates back to 1846. Both the inn and the town of Cedarsburg itself hasn't changed much since its early days, and still retains all of its rustic charm. With a historic downtown and plenty of places to visit, the Washington House Inn is placed in a perfect location for history buffs and those just looking for a relaxing weekend in a quaint small town. Enjoy a stay in one of their many classic rooms and enjoy their deluxe breakfast of homemade baked goods. You'll feel right at home in this cozy historic inn. When you bite into one of their famous scones you'll understand while they're on the list of best bed and breakfasts!
Villa D'Citta Boutique Mansion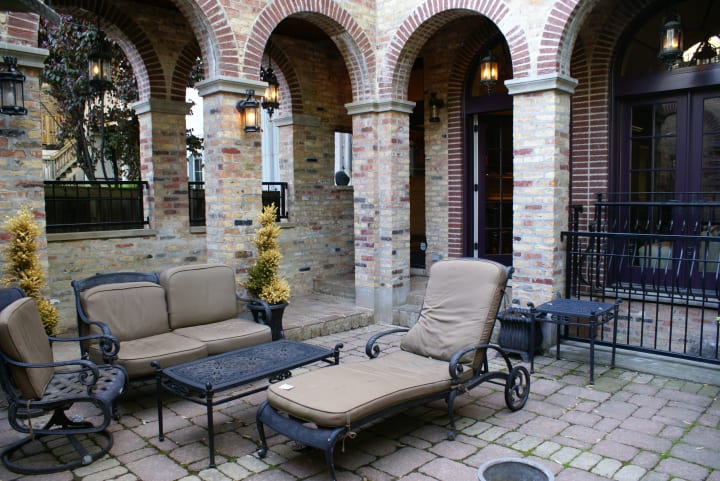 If you happen to be in the Chicago area, opt out of staying in a corporate hotel chain and choose the charming Villa D'Citta Boutique Mansion instead. This bed and breakfast is actually a brownstone that dates back to 1897. It's located in the coolest neighborhood of Chicago, Lincoln Park, with a lot of bars and restaurants located nearby. With several cozy suites to choose from and killer amenities like a Jacuzzi, sun deck and on-site theater, you may never want to leave.
Murphin Ridge Inn

There's nothing like a stay in a cozy bed and breakfast located in the heart of Appalachian Amish country. If you're looking to disconnect from the hectic modern world and take a step into a simpler life, then the Murphin Ridge Inn located in southern Ohio is the perfect place for you. The rolling fields of wheat make for the perfect romantic getaway or family vacation. You have the options of getting outdoors and hiking to the nearby waterfalls, driving through the quaint Amish towns, or just relaxing on the porch with a glass of home-brewed tea. Whatever floats your boat, this quaint Midwest getaway has a little something for everyone, which is why it's considered one of the best bed and breakfasts in America.
St. Francis Inn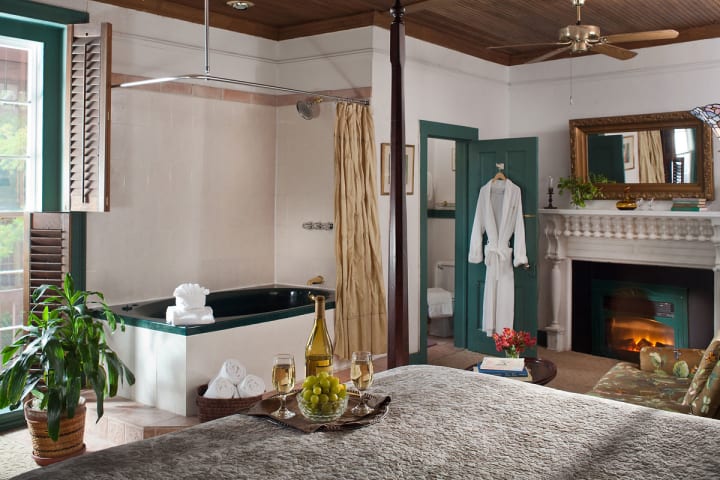 Listed on the National Register of Historic Places, the St. Francis Inn in St. Augustine, Florida dates back to 1791. Looking for a historic inn with a mouthwatering breakfast and great access to the beach? St. Francis has just what you need. Enjoy individually decorated rooms, free perks like a buffet breakfast, coffee and tea served all day long and complimentary beverages during the social hour. The perfect mix of a historic inn and beach getaway, it's easy to unwind while you take in the ocean breeze on your own private balcony.
The Kenwood Inn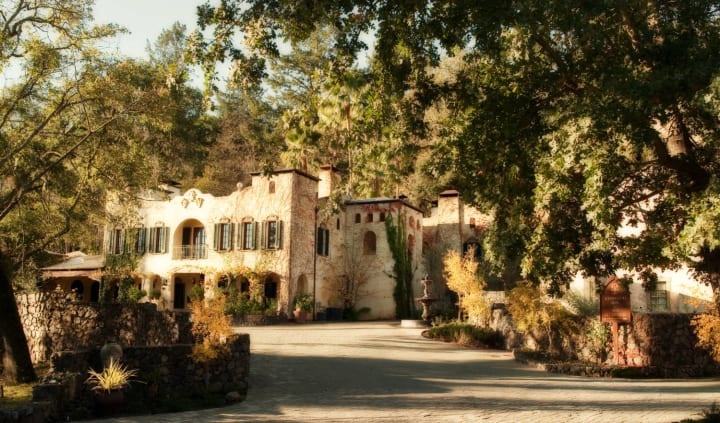 In sunny St. Augustine, Florida, the Kenwood Inn offers beautiful Victorian style architecture and a great location right in the middle of the nation's oldest city. This is the perfect place for those interested in history, as the inn has been operating for over a century. With a large pool to cool off during those hot Florida summers, the Kenwood is the best bed and breakfast for family vacations. It's kid friendly and offers great features like hardwood floors, Jacuzzis, spacious living rooms, hammocks and balconies for everyone in the family to enjoy. Every morning you can treat yourself to a selection of hot gourmet breakfast items and explore all the great history that St. Augustine has to offer.
Sage Hill Inn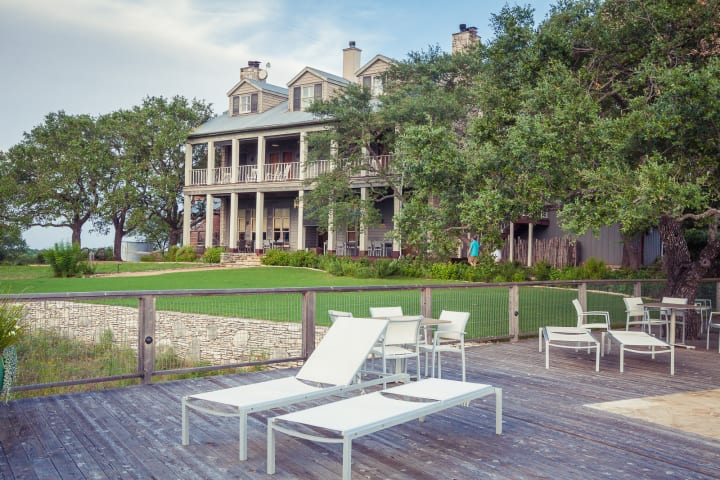 This boutique Texas inn and spa offers a variety of accommodations including suites, cottages, a ranch house, and lofts. Whether you're coming with your sweetheart, a bridal shower or your family, there's a place for everyone to be comfortable and relax at the Sage Hill Inn. It's located on a 90 acre land in the gorgeous Texas Hill Country outside of Austin. What makes this inn truly one of the best bed and breakfasts is the delicious breakfast and three-course dinner that's included in the price of your stay.
Portland's White House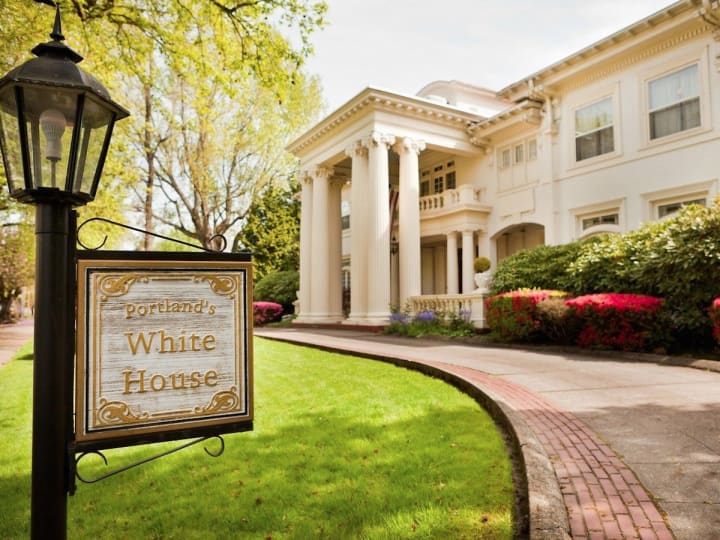 Elegance exudes out of every crevice of Portland's White House bed and breakfast. With European chandeliers, intricate oil paintings, and golden ceilings, you'll feel like royalty staying in the most opulent bed and breakfast in the country. Located in Portland's North East Historic Irvington District, the White House was built in 1911 by wealthy lumber baron, Robert Lytle. Today it is centrally located next to the best shops and restaurants Portland has to offer. Host your next wedding, party, event, or just treat yourself to a weekend stay. The grand rooms are decorated with luxury in mind, and the courtyard gardens are perfect for an evening stroll. Fresh and local vegetarian breakfasts are served every morning and with the complimentary espresso bar, it's not hard to see why Portland's White House is considered one of the best bed and breakfasts in America.
Reader insights
Be the first to share your insights about this piece.
Add your insights