Being Scared is Part of Being Brave: Study Abroad in Peru
The bravest thing I ever did was get on a plane and fly to Peru for a two month study abroad program.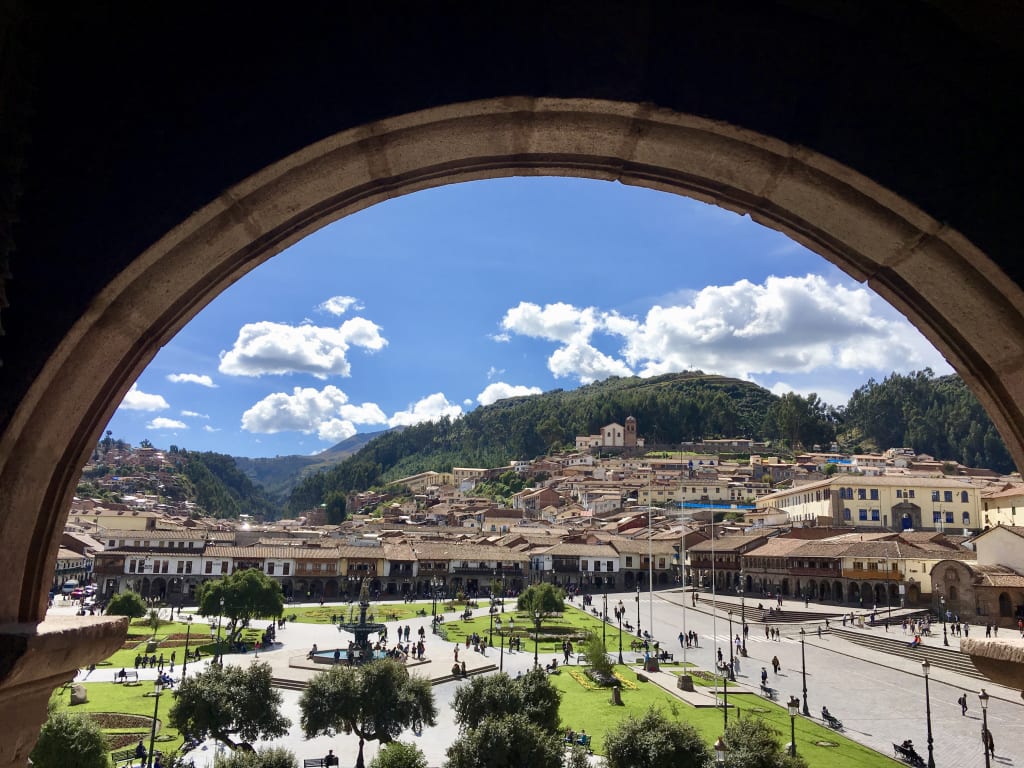 View of Cusco. Photo taken by Brooke Richter, 2018
"What is the bravest thing you've ever done?"
The interviewer looked at me expectantly, and I had to think fast. Saying, "I decided to go back to my old high school to be a teacher" wasn't exactly going to help me get the adjunct position I was angling for. Teenagers are terrifying, but admitting that little fact is ridiculously embarrassing, right?
It's a good question to ask though. In order to be brave, you have to not only be aware of the risk, but you need to be scared of the potential ramifications. Without a healthy dose of fear, you aren't brave; you're just stupid.
So, I thought about the bravest thing I ever did.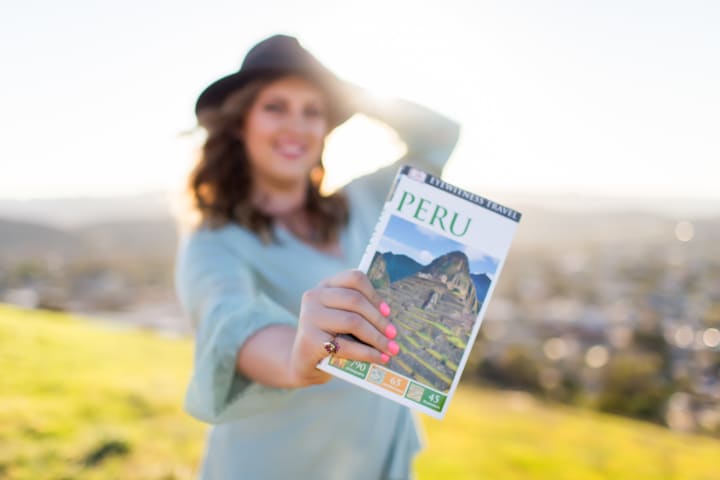 The bravest thing I ever did was get on a plane and fly to Peru, and then stay for two months with a host family while conducting field research and learning (very basic) Spanish. This move wasn't brave for the typical reasons. Yes; I was out of my comfort zone. The altitude in Cuzco made it very hard for me to breathe for the first week or so. The food that my host mom cooked for me did not agree with my stomach. It was hard to navigate the city when I didn't speak Spanish. I looked like an outsider and felt like one. For the first time in my life, standing out made me feel weird instead of seen. Those were obstacles that I could conquer with time.
What made this experience brave, however, was that I had faced extreme anxiety when I had traveled to Galway, Ireland by myself just eight months before the trip to Peru. When I landed in Ireland, I was a 19 year old girl who was excited to finally accomplish life long dreams. When I got there, I was immediately hit with waves of homesickness, jet lag, and anxiety. It was very hard for me to grapple with the idea that my lifelong dreams of traveling weren't making me the most ecstatic and fulfilled girl in the country. I thought, are all my dreams predicated on a version of myself that I can't actually become? My 2AM panic attacks while I made long distance phone calls to my mom back in California really shook my belief in myself. While I eventually adjusted, made lifelong friends (I was recently a bridesmaid in one friend's wedding, and am planning a trip to Greece with another), and thoroughly enjoyed my two month USAC study abroad (in which I took an Irish language class and an Irish history class!), I came back to America triumphant and yet hesitant about traveling again. For most of my friends, one study abroad program was enough for them. They were ready to settle down. I was just confused.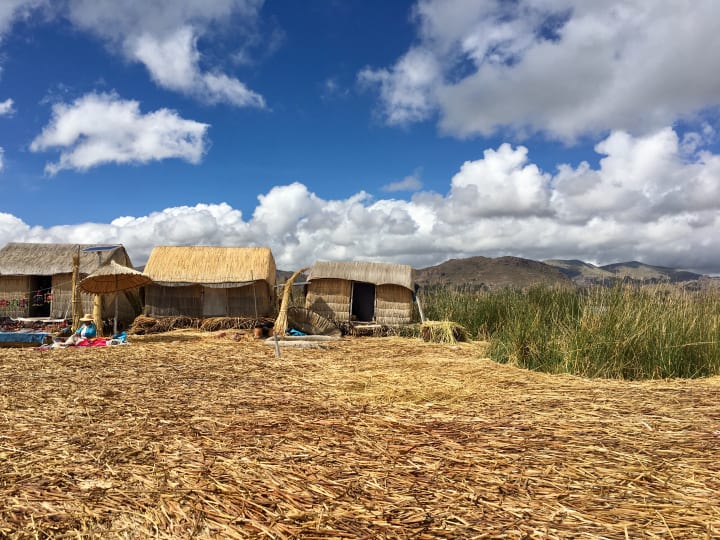 When my geography professor at Cal Poly SLO offered me a position to be his research assistant in Peru, I hesitated. Ireland was a relatively "easy" country for me to adjust to: everyone spoke English, I could blend in, and tourism was very common. Ireland has still been hard though. I had friends and family members who had been to Ireland several times, but I didn't know anybody who had been to Peru. I knew that Peru would be a much harder adjustment, and I was worried I wouldn't be up to the task. I had quit my anti-anxiety medicine cold turkey a few months before and heavily relied on my "just make it to graduation" determination to get through hard times. Going to Peru for the final two months of my undergrad was not in the original plan.
To top it all off, I had been accepted to the University of Edinburgh in Scotland for my master's program in History (this is a story for another post). I wasn't sure if I could handle moving 5,000 miles away from my family for an entire year. I had a lot of doubt and indecision about my ability to successfully handle the distance and rely on myself. What was worse, I knew how awful the feeling had been when I landed in Ireland and felt completely out of place. I remembered, vividly, the panic and sense of dread from being uttered unreachable. I felt out of control. If I made the decision to go to Peru, I would be walking into a potential anxiety inducing situation that I had already experienced. What kind of crazy person would put themselves through that again?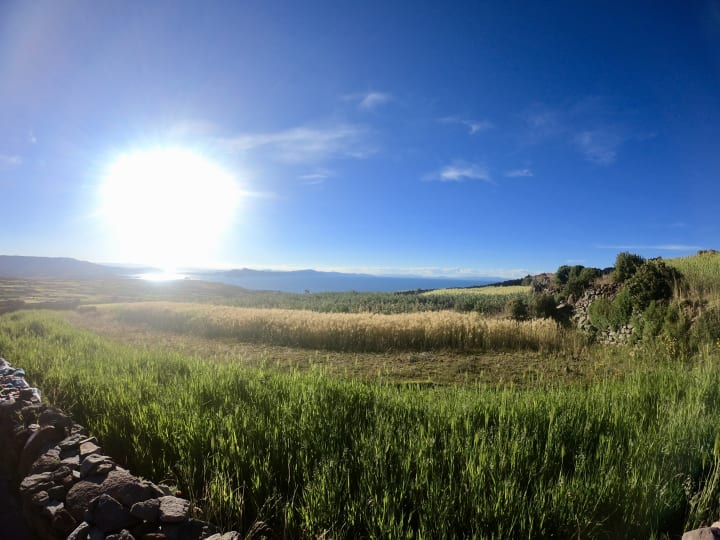 Fortunately, my curiosity was stronger than my fear. I knew that if I didn't go, that I would always regret it. I would feel like I was giving up on my dreams without even trying. I told myself that it was okay to fail, but not okay to give up without at least an attempt.
So, I made the decision to go to Peru. It was going to be my test: was my anxiety in Ireland going to carry over to Peru? Would I be able to handle my anxiety when it came up? Could I trust myself enough to stand on my own two feet, anywhere in the world?
It was hard. I cried. A lot. Strangely enough, I was most afraid that my six story apartment building, made of bricks and concrete, would crumble when the inevitable disastrous earthquake hit at 3AM after centuries of build up. What can I say? Anxiety isn't logical.
At some point, around the second week of my stay, my lungs adjusted to the altitude. Or maybe I adjusted to not breathing as easily as I did at my sea-level college apartment in San Luis Obispo, California. Either way, my chest felt lighter. After a particularly loud afternoon thunderstorm, the clouds parted and the sun started to shine. Call me overly sentimental, but a brilliant rainbow sparkled in the distance, and I felt peace. A hummingbird came to hover, right next to my window, and I had never seen anything so beautiful. I was too caught up in the moment to get a picture of the hummingbird, but I did get one of the rainbow.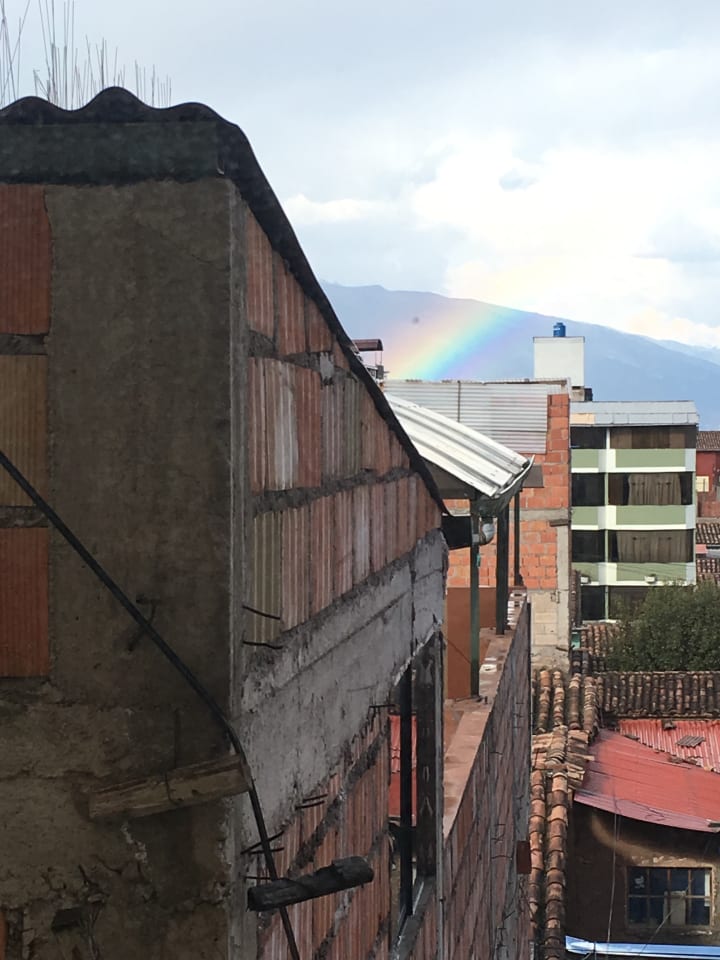 My two months spent in Peru was the most unique experience of my life. I went zip lining in the Urubamba Valley, hiking across dozens of Inca ruins, swimming in Lake Titicaca, and boating on a tributary of the Amazon River. I went shopping in dozens of little markets, where I collected little woven purses and key chains for my family. Away from light and smoke pollution, I saw the most dazzling view of the Milky Way that I had ever seen from the seclusion of the islands on Lake Titicaca. I conducted field research on non-governmental organizations and the use of modified stoves in indigenous communities in Urubamba (you can read our published research report here). I ate unique homemade food every single day. I took Spanish lessons for four hours a day from a jovial local Peruvian who had more patience than I could ever hope to have with my own students today.
It was scary to get on the plane, and even scarier to stay, but it was so worth it. During my final week, a local street artist was painting hummingbirds with water colors. I purchased two, and every day they remind me that being scared is part of being brave.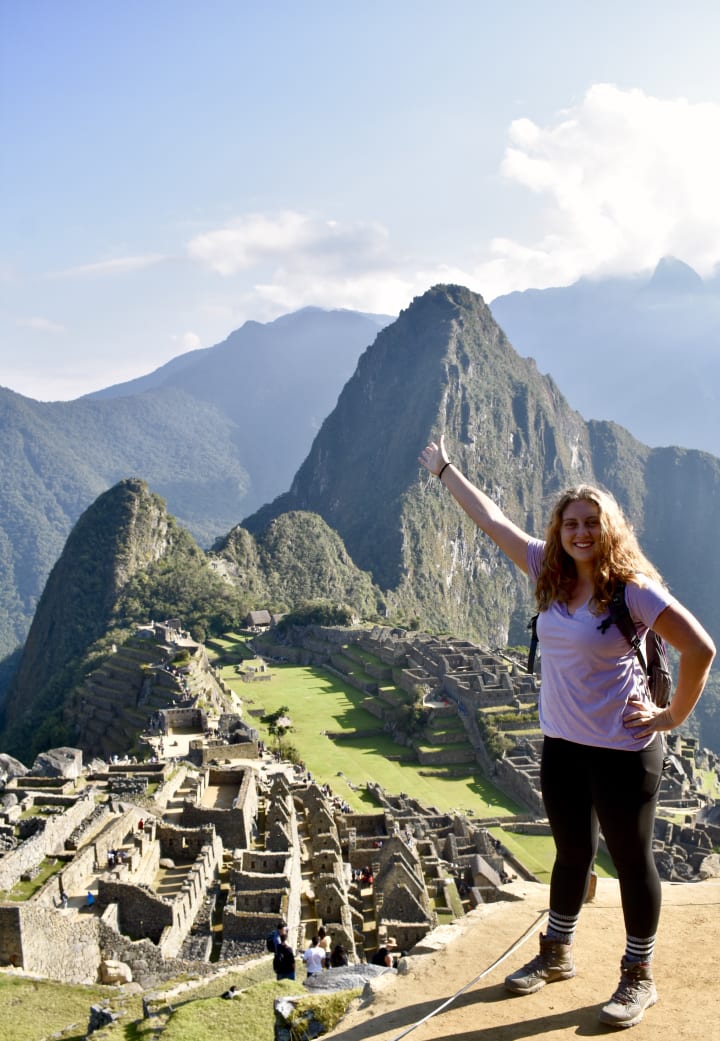 solo travel
About the author
Writer | Traveler | Educator
MSc History- University of Edinburgh, 2019
BS Anthropology + Geography- Cal Poly San Luis Obispo, 2018
Find me on Instagram: @_brookerichter
Reader insights
Be the first to share your insights about this piece.
Add your insights