Guides
Barcelona: A Gay Travel Guide
Is the Spanish beach-side party town the ultimate mini-break destination?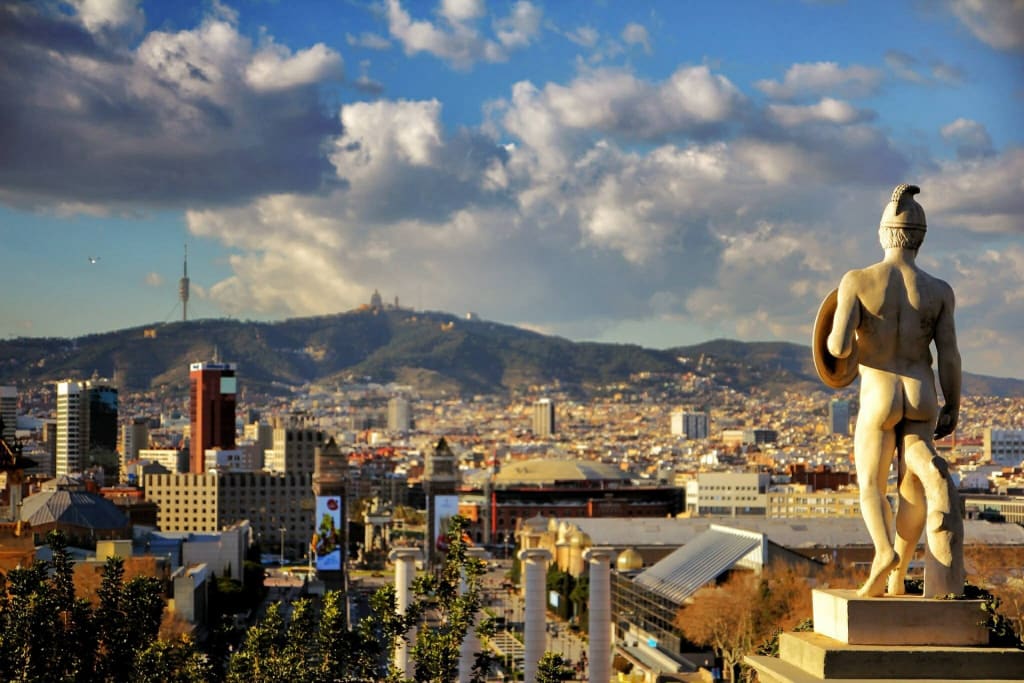 Barcelona, Spain (image: Pixabay)
It's no wonder that Barcelona is such a popular destination – drawing people from across Europe and the world to enjoy its unique combination of warm weather, beach-side location, and a seeming insatiable appetite for good times.
The whole pace of life in Barcelona seems incredibly laid-back, relaxed, and unhurried.
The weather obviously plays a huge factor. Barcelona gets hot — but with a beach so close to hand no one really seems to mind, and you can always escape the heat of the afternoon with a well-timed siesta.
Barcelona's white, sandy beach stretches for miles, but it's helpfully divided up into different sections — depending on what you're looking for. One of my favourite sections is about in the middle where there's outdoor gym equipment set up and it all feels very much like muscle-beach in Los Angeles. Also good is the city end, anchored by the towering W Hotel – cocktails in the beach-side bar is a great way to end the day. But generally I spend most of my time down the far end of the beach which is known as Mar Bella beach.
Mar Bella beach is officially both the clothing optional section and the gay beach. It's always busy, mostly populated by gay guys with their clothes off, working on their all-over tan.
There's a really good beach bar in this section of the beach, serving up drinks and food and also offering sun-lounges and umbrellas to hire if required. The swimming here is also fantastic — you're quickly out into water that's deep enough to swim and the waves roll gently over you.
If you ever fancy a change of scene, you can always catch a train to the nearby beach resort of Sitges. An incredibly popular gay beach resort destination in its own right.
Of course there's much more to Barcelona than just the beach. There's a huge range of really good restaurants here, and food plays a big part in everyday life.
One of my favourite things to do is to explore La Boqueria — the massive food and produce market just off the main street of La Rambla. Always rammed with tourists, this is also the place that locals come to shop. For lunch it's great to try and grab a stool at one of the many busy market cafes that operate here — service is quick, food is cooked in front of you, and it's a great way to soak up the atmosphere of your surroundings.
For something a bit more upmarket, try Mont Bar — serving tapas-style food that's designed to be shared, but this is high-end cooking. Exciting, innovative dishes that are beautifully presented makes this an entertaining night out — the scallop ceviche is particularly good.
On a warm evening there's nothing better than being able to enjoy a cocktail or three. One of the best places to enjoy a drink in Barcelona is the rooftop bar of the Axel Hotel – a small chain of hotels across Europe, specifically aiming for the gay travel market. Their Barcelona property is particularly good, with the rooftop bar providing spectacular views across the city.
If you fancy a night out on the town, you are going to need plenty of stamina. Eixample is the neighbourhood where you'll find most of the gay bars and clubs. The nightlife in Barcelona doesn't really get going until quite late, and it doesn't finish until the sun is well and truly in the sky. But the good news is that the beach is right on your doorstep, and it's the perfect way to clear your head and ease into a new day.
Barcelona — still perhaps the best mini-break destination in the world.