A Difficult Decision
Life is full of tough choices.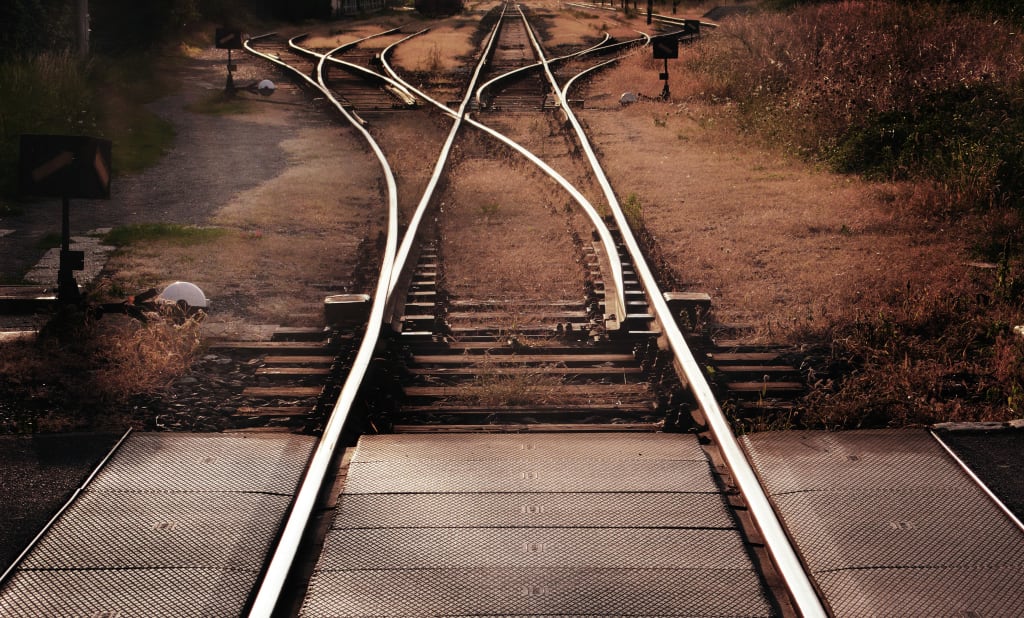 Sometimes we have to make difficult decisions in our lives. Some we live to regret, but at other times, we make a difficult decision which turns out to be the right one.
The most difficult decision in my life was to leave Italy and my family. I moved to Portugal, looking for a better life and a better future, because I am just 21 years old and Italy doesn't offer any future perspective.
I could not say goodbye to everyone, I couldn't understand what was going on. I was scared and excited at the same time.
To emigrate to another country has always been my dream, I wanted it so badly... but when the day came, I felt the weight of my life upon my shoulders.
I started to feel less and less secure, I felt alone and small compared to this big decision I had to make.
I spent days dreaming about my new life in a new Country, preparing myself by learning the language, improving my English and learning as many skills as I could.
I thought I was ready to leave whenever I wanted to.
But the truth is that no one can be truly prepared, no one can truly face the decision of leaving without thinking about giving up.
I left my beloved family, my pets and my wonderful friends, I saw the world I was building with fatigue, fall apart.
It was hard, I will not deny it. So hard that the first week in Lisbon, I thought about going back to my family and find any kind of job, just because I wanted my routine back.
I was being drowned by this big and angry sea of emotions that I could not control.
And it was in those sad days that I understood: I had to fight back.
I had to feel proud of myself because I could achieve one of my most important goals. I have tried so hard and gotten so far, how many people can say that? How many people can tell someone, at some point in their life, "I am following and living my dream"?
Living life, in those years, was not easy at all.
Our society pulls us down, forces us to live a grey and anonymous existence. It forces us to be afraid of trying, of making mistakes and, especially, it forces us to not bang our heads against the wall. If we let our fears win, we let it win.
I found the most amazing job on Earth, something that permits me to live in contact with my biggest passion: video games, that's why I must not give up. I have to do it for myself.
I can finally have the future I've always wanted and I will never regret my choice to leave my country. No matter how hard it may seem, I will not make the mistake of going back to my old life, it would not be fair to myself.
I will always think of Italy with nostalgia, I will always remember the road where I grew up, my first house, my old and cozy hometown, the sea in front of my house, the burning sun of Italy and all the wonderful sunsets that I saw in my Country...but I cannot live with just memories, trying to survive and hoping things will get better.
Life is full of tough choices, you have to think of what is best for you.
It will not be easy, I will not lie. Starting a new life from zero, without friends by your side, without your family and maybe in a country with a different culture and language, is harder than one could ever imagine, but it is not impossible.
Try.
Live your life with no regrets.
solo travel