Women pt 5~Supermodels
Women's series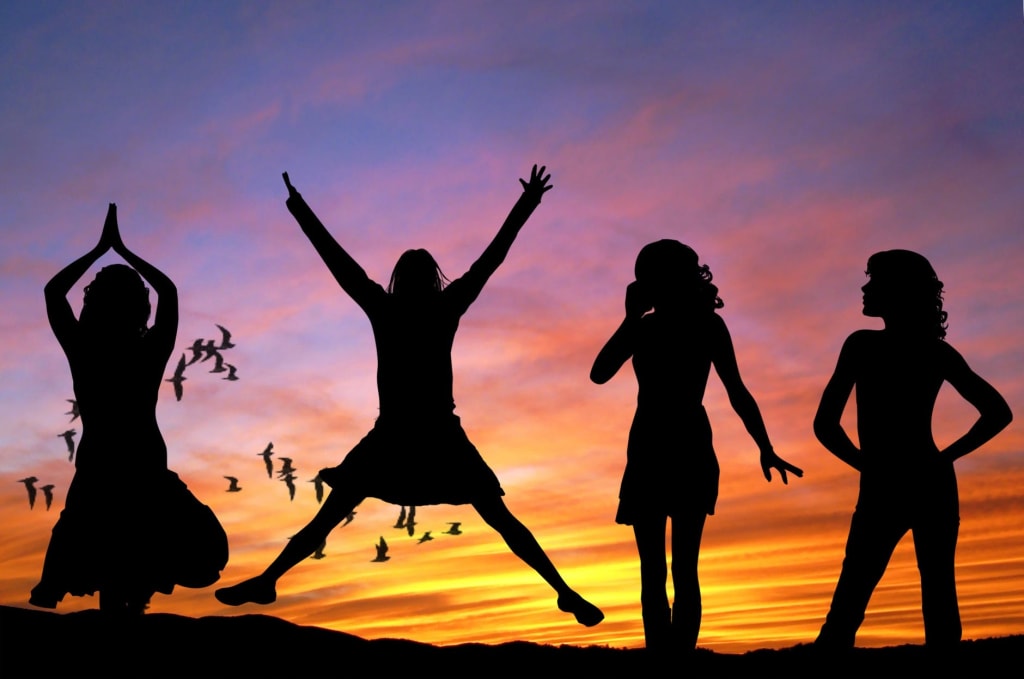 So far we have had educators, entertainers, writers, and inventors, but a part of me said what about supermodels. They are definitely one of the slices of life ...... so here we go
When you think of supermodels, who comes to mind first? Well let me introduce you to Donyale Luna aka Peggy Ann Freeman. She was the cover model for the March 1966 issue of British Vogue.
Between the years, 1965 and 1975, she would be featured as a cover girl 11 times. During the early part of her career, she would also be in art films such as the screen tests of Andy Warhol and Qui êtes-vous, Polly Maggoo?( both of these were in 1966), Otto Preminger's Skidoo in 1968 as "god's Mistress" (I am not sure that I would care to see this based on what I heard of Preminger and his attitudes) and in 1969 as Enotea in the Federico Fellini film,"Fellini Satyricon."(from what I have seen this movie is trippy)
Donyale was born in Detroit, Michigan, to Nathaniel and Peggy Freeman in 1945. While attending Cass Technical High School, she studied journalism, performing arts and languages and was in the school choir, local community theatre and the experimental Concept East Theater.
Sometime in the later part of 1963, she was discovered by David McCabe and was invited to pursue modeling by moving to New York City. By the fall of 1964, she had moved to NY and was introduced to Harper's Bazaar editor Nancy White, who signed her to an exclusive contract for the remainder of 1964, fashion photographer Richard Avedon, who served as her manager(since when does a photographer serve as a manager?) and senior fashion editor China Machado. Her first job as a model was a shoot for Mademoiselle with Woody Allen.
She would become the first black person to appear on the cover of Harper's Bazaar in January of 1965 when her likeness was sketched into an illustration for the cover along with six other illustrations. In the April 1965 edition, she was featured again in the 'What's Happening' editorial with Paul McCartney, Jean Shrimpton, and Ringo Starr.
By 1966, Luna had become an internationally recognized model and would move in between Europe and North America for the next five years. She professed during the filming of Salome in 1971, that she wished to quit modeling to focus on acting but would continue to do sporadic modeling throughout the 1970s.
By 1972 , she was working and modeling for Gunnar Larsen as well as couturier Ted Lapidus. She would return for a year between 1973 and April 1974, with her work later published and returning again between October 1974 and June 1975, to the US to do runway modeling in New York and California and Toronto. She also appeared on the cover of Warhol's magazine Interview in October 1974 which was photographed by Luigi Cazzaniga, whom she had wed.
When Luna moved to Italy in 1974 she was a collaborator with her husband in photographic shoots and other media such as a "hand-illustrated fairy tale, avant-garde film scripts and beautiful coloured prints" which would remain unpublished. In the later years of the 70's, she would appear in a nude photo layout in the April 1975 issue of Playboy and model for artist Peter Beard in 1977.
On May 17, 1979, Donyale Luna died of a (alleged) drug overdose in a clinic in Rome was survived by her husband, Luigi Cazzaniga, and her 18-month-old daughter, Dream ( who is now dancer and famous in her own right).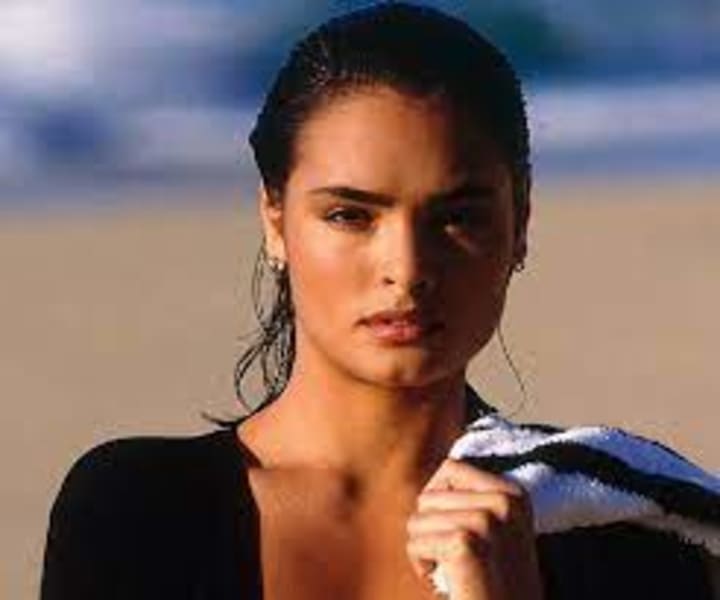 Remember the Bond girl, Lupe Lamora from License to Kill? Did you know she was also a model (not just any kind of model but a Supermodel).
Miriam Talisa Soto is also known for Kitana in the 1995 version of Mortal Kombat and its 1997 sequel Mortal Kombat: Annihilationas well as her covers in Mademoiselle, Glamour and Elle (just to name a few).
She was born in Brooklyn, New York City on March 27, 1967 as the youngest of four children but grew up in Northampton, Mass. At age 15, she signed with Click Model Management and began modeling during summer vacations before going full time after high school graduation. Her first layout was in Paris for Vogue.
She went on to be featured on American and British Vogue, British Elle, Mademoiselle, Glamour and Self magazines and advertising campaigns for Calvin Klein, Cartier, Clarins, Revlon, Salvatore Ferragamo, Saks Fifth Avenue, and Versace.
In 1988, she auditioned and landed the role of "India" in her feature debut, Spike of Bensonhurst, a comedy starring Sasha Mitchell and Ernest Borgnine. She also was cast as Maria Rivera in The Mambo Kings. besides her roles, in the aforementioned movies she was was in the following: Don Juan DeMarco( playing the love interest), Vampirella as Kitana; Island of the Dead as Melissa O'Keefe and Piñero as Sugar, starring Benjamin Bratt.
Besides her serious acting credits, she was in video for Madonna's song "Each Time You Break My Heart". People magazine chose her as one of its 50 Most Beautiful People in the World in 1990. In 1995, she was featured in the Sports Illustrated swimsuit issue.Talisa also made two guest appearances on the television series C-16: FBI as well as in Marc Anthony's music video for "I Need to Know".
She was also ranked #58 on the Maxim Hot 100 Women . Talisa would later semi-retire from acting after the movie, Ballistic: Ecks vs. Sever (i have never heard of this) where she would star as Ryne alongside Lucy Liu and Antonio Banderas after marrying Benjamin Bratt on April 13, 2002, in San Francisco. Seven years later in 2009, she would make her final film,La Mission , which was directed by her brother-in-law Peter Bratt.
She and Benjamin Bratt have two children.
About the Creator
Writer, poet, author. submissive. Mom of three wonderful human beings. These are the first things that come to mind when I think of myself besides being the obvious.... which is daughter, wife,etc.
Reader insights
Be the first to share your insights about this piece.
Add your insights