The Emancipation of Women
March is Women's History Month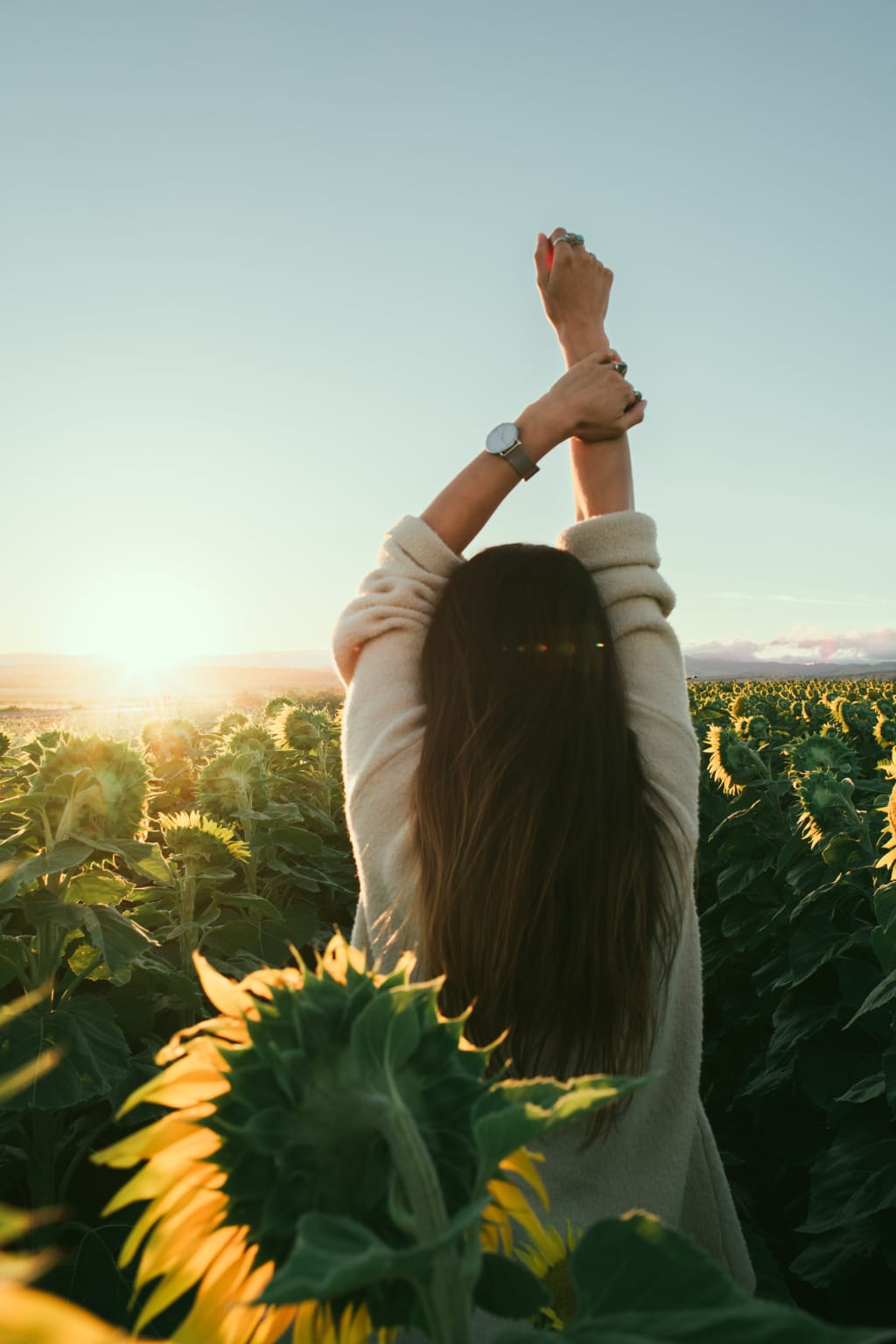 Photo by Rowan Chestnut on Unsplash
March is Women's History Month. I happened to notice that today. What can we do as women to make this planet a better place? What can we do to contribute while generating income for ourselves? Some of you have children and husbands and think I am crazy for even suggesting this. Like how could you possibly take on anymore than what you have in front of you right now?
I used to feel that way too. I don't even have kids? I wondered HOW women with children get anything done whatsoever. Like the whole get the homework done, get them to sports on time, get them into the tib and into bed on time. Where do you fit any time for you in? Well, I have bad news ladies. You have to carve it out. You have to make a conscious choice to stop filling everyone else's need for an hour and STOP. Sit long enough for a chapter in a book. Lock yourself in the bathroom for ten minute to put a face mask on. I'll take my unicorn flavored please. Cotton candy bath bombs. Who uses these?? We should be, but many of us do not. A hot bath can make us slow down and remember who the DIVA is that is keeping the wheels moving on this household. Take care of her. Take care of you!!! It's pausing temporarily so we can recharge ourselves so we can continue to take on the world with no resentment. Caring for others and leaving ourselves out brings resentment toward the people you are caring for. It is not their fault we don't say yes to our own needs enough. That we don't take time enough to consider ourselves important enough to not only take care of, but also teaching them to appreciate you more. Hint hint, mom loves being pampered, so yes to that massage gift card for my birthday or Mother's Day. Please and thank you.
Look at our history ladies. Look how far we have had to come and how much struggle the women before us went through to get us to where we are now. The right to vote, the right to be equal, the right to dress and express ourselves freely. The future is female. We can be anything we want now. We have solutions in that magic wand we call a mobile phone. It's a handful of opportunities right there to get ourselves out of ugly situations. The internet and talking to people and joining groups, getting empowered in numbers. That's how we can come alive inside again. What makes you passionate? What pisses you off? What can you do to help? Do you have enough passion to become a Boss Babe? Do you bake amazing cupcakes? Can you write well? Can you talk on a podcast which is very therapeutic, if I do say so myself. My podcast is here if you wanna check it out. I also do oracle card readings in many ways, telephone, messenger app, a voice recording to your email so you can listen on your own time. That landing page is here, in case you are interested.
Here are three apps that will help you take back some of your "me time." Services like Shipt, Tide Cleaners, and Door Dash. Cook and clean less, enjoy life more. Learn how to wind down again. This will make you feel sexier as well, ladies. Let's bring back hot sex back to our marriages. I remember how excited I would get to see my husband. I loved smelling good and looking good for him. We need to feel beautiful again. Dads and husbands, get those gift cards rolling our way. Help us out. Sometimes we need to be treated in order to feel like treating other people. Relationships are like a beautiful english garden. Wild and sensual on one hand, but if you never water the flowers, they will dry up and die.
Happy Women's History month everyone. Now MARCH. Don't just walk. It's formation time ladies. If you're single and roaring, then CHARGE!!!! We need your inspiration chicas!!
#WomenRock