#MeToo
What is MeToo? & How did it Start?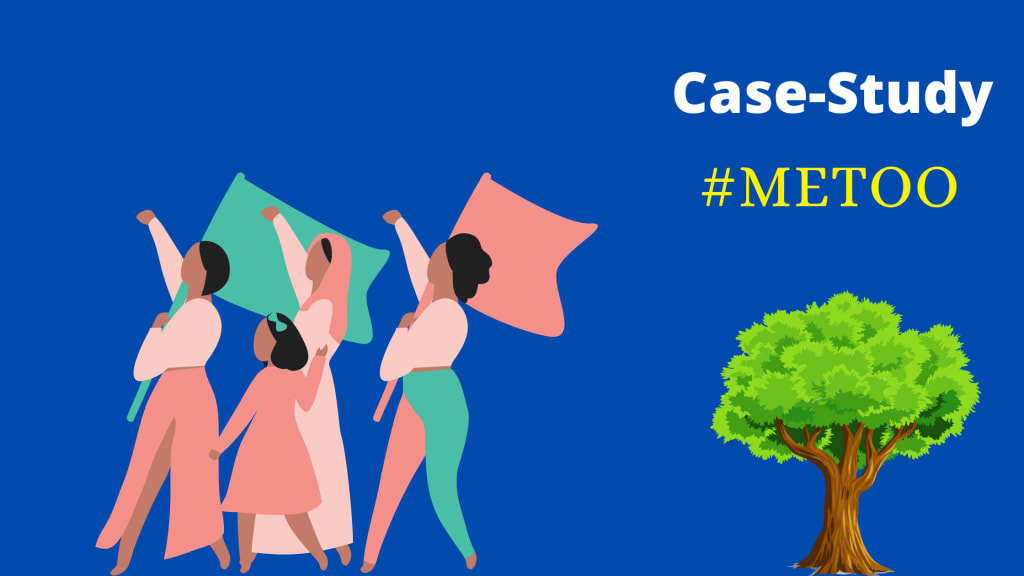 #MeToo
What is MeToo? & How did it Start?
You must have read about MeToo in TV and NewsPapers, and if you are present on Social Media then you will definitely know about MeToo, which has created panic not only in India but all over the world. But a lot of people know, what MeToo is and It is not known how the beginning took place.
By the way, #MeToo is a common word, but since it has been used with the Hashtag #MeToo, it has taken the form of a movement in the Internet world. It is mainly used by women. Through which she is narrating sexual harrassment on herself.
By this, the sexual harrassment is being exposed by the women of the country and the world, due to which it remains in the headlines. So today we are going to tell you in detail about what #MeToo is and how it started.
So if you also repeatedly hear about #MeToo and want to get complete information about it, then you should definitely read this article once.
What is #MeToo Movement?
"MeToo Movement" is a voice against sexual harassment, exploitation and rape of women. By which women are breaking their silence on the incidents that have happened to them!
Now all those women, through '#MeToo', are highlighting the events for which social media is being used and are fighting for their own battles without compromising with the harms that have been with them for years. !!
In fact, Metoo is an issue highlighted by women who have at some time been subjected to minor or severe sexual abuse, sexual harassment by men close to them or by strangers. And she could not open her mouth at that time due to her slander or any other reason.
They say that at that time they did not understand what to do. But now she has a chance to raise her voice through social media on those incidents, she is liberating herself from this confusion and exposing all those faces who have exploited her physically or mentally in some way !!
Meaning of #MeToo:-
If we talk about the meaning of #Metoo, it means "with me" or "me too" in the past few years, many women have taken to social media to highlight the incidents of sexual abuse happening with them.
Women are using this hashtag on social media to highlight incidents of sexual abuse that have happened to them in the present or in the past. So they put a simple word on social media to reach more and more people by putting # (hashtag) with Metoo Word.
The women who have participated in this campaign and have kept their opinion in front of the world about the events that have happened to them, are also receiving a lot of support from the whole world. And after their allegations, the accused people are also being arrested and they are also being punished if they prove the charges.
The Beginning of the #MeToo Movement:-
The Metoo movement started in Hollywood in 2006 and the MeToo movement was started by an American civil rights activist named "Tarana Work" but in the year of October 2017, MeToo became very famous because American actress "Alyssa Milano" Tweeted a tweet on Twitter.
In which he advised women to use the Metoo #Hashtag with which sexual abuse incidents took place, and since then many women have come forward who have exposed the incidents of sexual harassment with them to the world.
In October of 2017, the Metoo movement gained momentum in Hollywood and more than 20 actresses made allegations of sexual abuse against Hollywood's biggest producer, "Harvey Weinstein".
#MeToo Advantage :-
The biggest advantage of this movement is that, through this movement women have got the courage to highlight the incident that happened to them. Through this campaign, women have the courage to speak out against the powerful people, politicians. Dared to speak against the people working in the office without any fear.
#MeToo Dis-Advantage :-
Just as everything has its benefits, it also has its disadvantages. If we talk about the loss of this movement, any distinguished or common person can be maligned by this movement for personal reasons.
#MeToo Summary :-
Metoo is a movement that focuses primarily on women. Domestic violence and sexual exploitation at work place happens to many women every day all over the world, but women are not able to resist it.
She thinks that if they told anyone about the events that happened to them, then people would blame them.
Apart from this, women also fear that, If anyone knows about the dirty things that happen to them, then their family will also be infamous with them. And their career will be spoiled.
But through the #MeToo movement, now such women are coming forward. And keeping their point, with whom sexual abuse incidents have been taking place many years ago or currently.
Many such incidents have come out from all over the world through this movement.
We hope that by reading this article, you have got all the information about it(#MeToo).