How Deborah Burns Turned Memories Into a Memoir
Conversation -- and Podcast -- with the Marketer Turned Author of "Saturday's Child"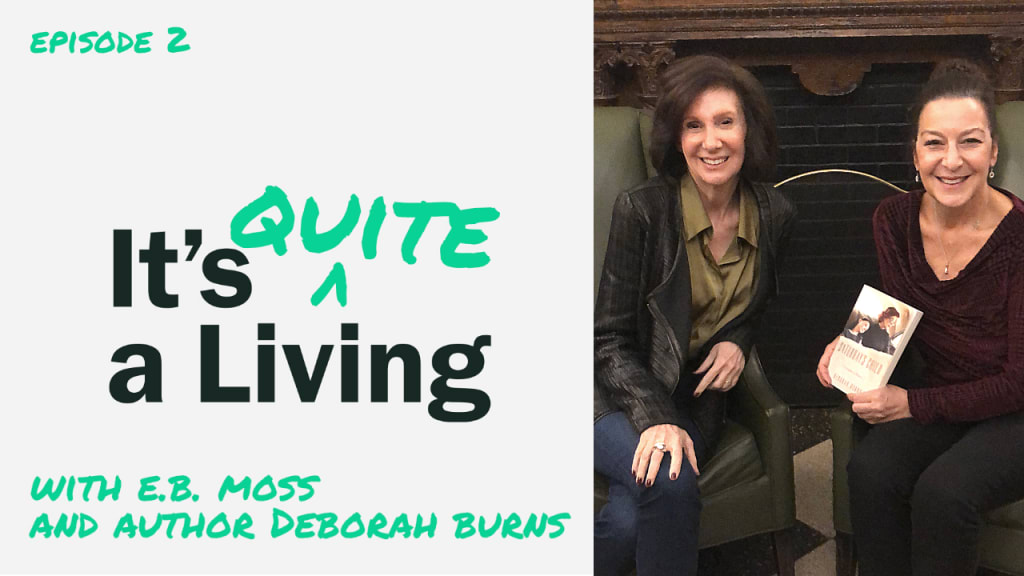 Deborah Burns (l) and E.B. Moss (r)
Deborah Burns and I basically reenacted that line from "Pretty Woman" when we met over hors d'oeuvres at an industry event several years ago: "What happens when (s)he rescues the princess? (S)he rescues him right back!" We bonded over boredom and brie and traded business cards. The kind of exchange that means well, but ends up in the card pile of good intentions.
But fate stepped in and just several days later we each showed up at a totally unrelated cocktail party! And that was the beginning of an inspiring friendship. Deborah, after all, was what I aspired to: the former Chief Innovation Officer of major magazines, such as Elle Decor and Metropolitan Home…turned memoirist and corporate consultant!
Her book, Saturday's Child, revolves around her evolution from dancing around her emotionally distanced mother with surrogate mothers in the form of two spinster aunts.
"My story," she told me in a conversation I captured as a podcast episode for my show, It's Quite a Living, "is one of an emotionally present mother who departed this earth too soon, followed by attempted mothering from two back to back step-mothers."
As the daughter of a mother who departed my own world when I was just 13 years old, the bonding with Deborah continued.
But some 25 years after her mother's passing, Deborah's epiphanies took the form of beautifully crafted a-ha moments interspersed with humor and insights we can all relate to. I have yet to write capture all the trials and tribulations of living a life marred by early trauma. But Deborah has applied all her life lessons into this memoir as well as a platform to support other women in standing up and grabbing for a career via her additional venture, "Skirting the Rules."
She is clear and candid about her path to revelations. "There was something that was unresolved about the relationship with my other worldly beautiful unattainable mother. The book is called Saturday's Child because I saw her mostly on Saturdays, and I was the only child who was dancing around the pedestal of this goddess."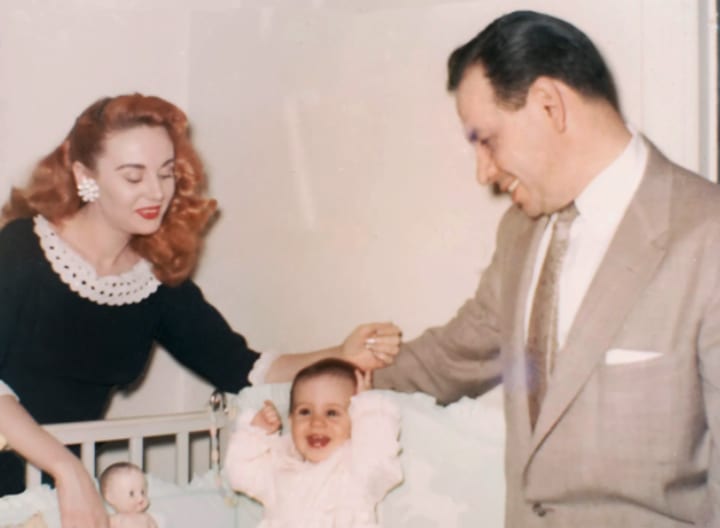 Asked how she prevailed in business after that kind of challenge Deborah reminded me that those feelings can be universal: "Let's be real. I mean, for people who are in business every single person has an imposter complex. There is no one that feels totally confident in any new situation unless they're mildly crazy." So her antidote was to apply the skills she acquired around her mother of both pivoting as necessary and continuously putting one foot in front of the other until she found she'd risen through the ranks. She'd also accomplished her goal of becoming the kind of mother to her three children that her mother had never been to her.
I recorded this episode in my home just before we were all staying in our own homes. And, pre-pandemic there was Hollywood buzz for its movie-worthiness, which can hopefully get resurrected.
Either way, expect to hear more from Deborah; as mentioned there's more in the making from the mind of this marketer-turned-author. And enjoy the conversation. I sure did.
book reviews
About the author
E.B. Moss is a strategist, podcaster, and writer who creates content and marketing designed to drive revenue and humanize brands. E.B. crafts "explanatory journalism," and created/hosts podcasts Insider Interviews and It's Quite a Living.
Reader insights
Be the first to share your insights about this piece.
Add your insights