How Amazon is Honoring Women-Owned Businesses in March
Celebrating Women's History Month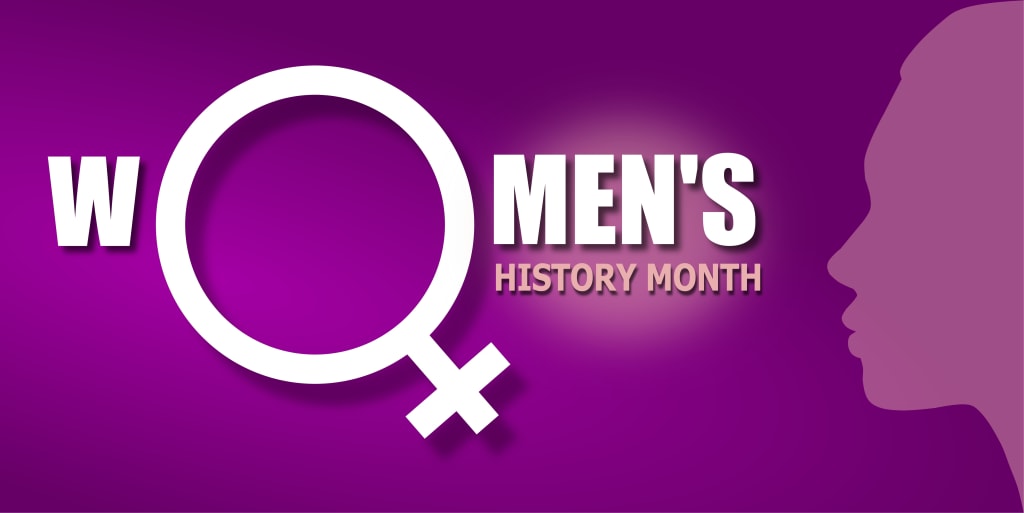 Image by fotodays on AdobeStock
Women's History Month: The Beginnings
The idea for a dedicated month honoring women's history was originally proposed in the 1970s, and it began as a week-long celebration in 1981.
Over the years, Women's History Month has become a global celebration, with events and activities held in schools, universities, community organizations, and workplaces.
It serves as an opportunity to recognize the achievements of women in various fields, including science, politics, business, and the arts. It also highlights the ongoing struggle for gender equality and the work that still needs to be done to ensure women's rights are protected and promoted worldwide.
According to the National Women's History Alliance, the theme for Women's History Month 2023 is "Celebrating Women Who Tell Our Stories."

Amazon is Showcasing Women Entrepreneurs
Amazon is celebrating Women's History Month by showcasing the achievements and contributions of women entrepreneurs and their businesses.
The company is committed to supporting small and medium-sized businesses, especially women-owned, and highlights these businesses with a special campaign during March.

Women-owned businesses represent a vital resource for our economy and communities. And Amazon is committed to supporting these trailblazing women entrepreneurs by providing them with the tools and resources they need to reach new customers and grow their businesses.

The March campaign showcases a wide range of products and services, from fashion and beauty to tech and home goods made by these innovative trend-setters.

In addition, customers can browse a curated selection of products featuring profiles of inspiring women entrepreneurs and their stories.

Some of the women-owned businesses featured by Amazon are:
PiperWai: Sarah Ribner sells personal hygiene products that are as good for you as they are for the environment. PiperWai uses the best natural ingredients to make sustainable personal care products that work.
Sip Herbals: Orleatha Smith and Keyy Raulerson sell coffee alternatives. Their products steep like tea but taste like coffee (and are better for your gut!). They spent a decade researching, learning, and sharing natural food healing for their auto-immune issues. In addition, both women are strong entrepreneurs and proud to be the first Black women with a coffee substitute brand.
Fidget Stickers: Anna Murray sells textured sensory stickers for anxiety and mental health issues (after searching for two years for the best materials). Anna spent many years in physical, occupational, speech, and feeding therapies at the local hospital, so she is well-versed in sensory issues and anxiety.
Creations by Nathalie: Nathalie Valdes' business began as a hobby and quickly took off with customers looking for beautiful, high-quality arrangements inspired by the world around us. Her wide variety of succulents, air plants and orchids are homegrown in South Florida and hand-picked by Nathalie. She also sells live plant terrarium kits.
Duncan & Stone Paper Co.: Sarah Autry and Stephanie Peters proudly bring you a product line aimed at capturing your life story through journaling. They offer more than just children's keepsake books: They broadened their line and now offer classic, easy-to-use keepsake journals for every stage of life.
PICC DESIGN: Shanita Woodard is a cancer survivor and designer of PICC DESIGN performance sleeves. The sleeves give attractive yet practical and easy-to-wear coverage to address everyday survivor needs for protecting & covering your PICC line. Her goal is also to inspire an active lifestyle.

The campaign is part of Amazon's larger commitment to empowering women in business.
Championing Women in Entrepreneurship
In March, Amazon is also partnering with some of the most influential voices in the industry, including fashion designer Diane von Furstenberg, actress Keke Palmer, and style blogger Chriselle Lim. These ladies not only advocate for women-owned small businesses but are entrepreneurs themselves.
By supporting women and their businesses, we can help break down barriers and create a more equitable future for everybody. 
So join Amazon in this powerful movement and make a difference by shopping at women-owned small businesses today.
➡️Check out Amazon's women-owned business storefront here.


Disclaimer: This article contains affiliate links. If you purchase through one of them, I may earn a small commission at no extra cost to you.
Additional Disclaimer: A shorter original version of this story was published on another platform. Link to original version:
About the Creator
Attorney, writer, and content creator. I write about passive income, affiliate marketing, AI tools, legal issues, content creation, books, and side hustles. I live in New York City.
See more at www.bestmoneyhustles.com
Reader insights
Be the first to share your insights about this piece.
Add your insights