25 Remarkable and Fascinating Facts About Susan B. Anthony
Celebrating Her Life and Legacy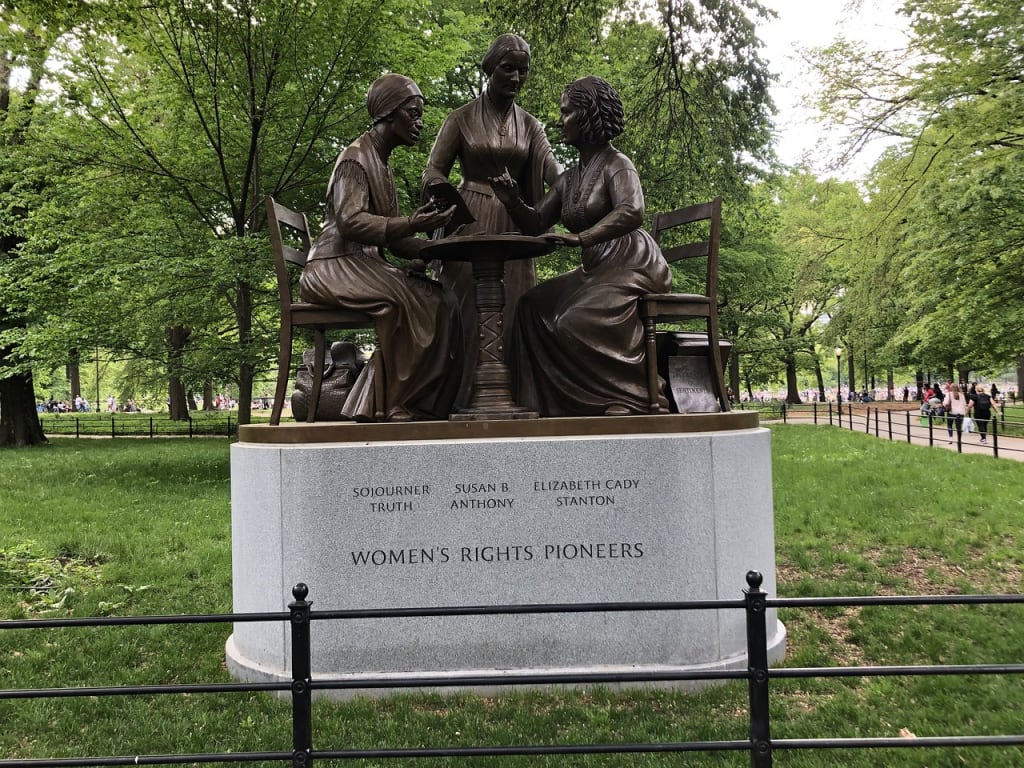 Women's Rights Pioneers Monument in Central Park, NYC (photo by the author)
It was we, the people; not we, the white male citizens; nor yet we, the male citizens; but we, the whole people, who formed the Union.

— Susan B. Anthony
Most people who hear the name Susan B. Anthony will associate her with being an influential crusader in the American fight for women's rights and the right to vote.
While her fight for women's suffrage is undoubtedly the aspect of her life and profession for which she is best remembered and honored, there is much more to this remarkable woman's life and legacy.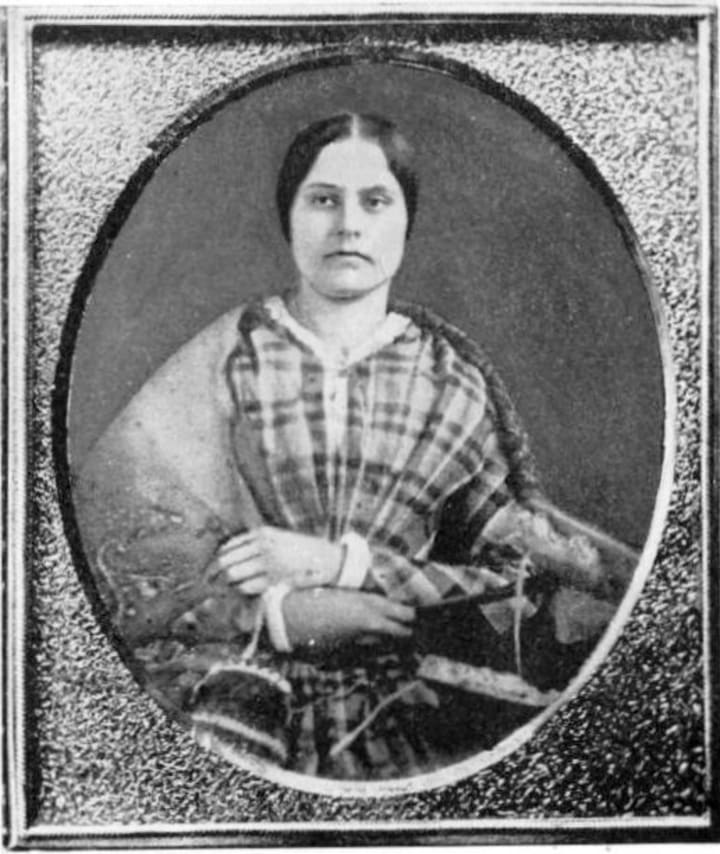 The following list of 25 extraordinary facts about Susan B. Anthony exemplifies her tenacity, courage, and commitment to the cause of equality:
Susan B. Anthony was born in Massachusetts in 1820 as the second of eight kids. She learned to read and write by the age of three. Her father was a Quaker passionate about fostering social justice and equality, and he instilled these principles in his children.
Anthony was a bright and hardworking student who did exceptionally well in school, especially in the humanities and arithmetic. However, when a teacher refused to teach her long division because of her gender, her father pulled her out of the school and placed her in a group home school.
When she was sixteen, Anthony spoke out against slavery and rallied others who also wanted to abolish it. She later joined the abolitionist movement in the 1850s and devoted her life to ending slavery in the United States. An entry in her diary in 1861 read, "Fitted out a fugitive slave for Canada with the help of Harriet Tubman."
Her family was devastated financially by the Panic of 1837. Their losses were so significant that they were forced to put everything up for auction, including their most private possessions. Anthony's uncle, Joshua Read, stepped up and bought the family's possessions at the last minute to rescue them.
Anthony was denied admission to college because she was a woman, despite her ability and determination. So instead, she chose to become a teacher. At her second teaching job, at the Canajoharie Academy, she eventually became the headmistress of the Female Department.
Anthony first met Elizabeth Cady Stanton, a fellow campaigner and one of her closest friends and allies, in 1851. Co-authoring the "Declaration of Sentiments" in 1868, Anthony and Stanton pushed for women to have the same rights as men, including the ability to vote.
The National Woman Suffrage Association (NWSA), established by Anthony and Stanton in May of 1869, lobbied for women's voting rights and promoted public awareness.
Frederick Douglass and Anthony met in 1851 and became immediate friends. They collaborated on a variety of initiatives, such as the campaign to end slavery and give women the right to vote. Additionally, they worked together to publish Douglass' newspaper, "The North Star," which served as a forum for their common beliefs. Though they sometimes had minor disagreements, they were close friends and allies for the rest of their lives, and their relationship lasted until Douglass' death in 1895.
Despite her remarkable achievements, Anthony still had to overcome tremendous obstacles and failures in her fight for women's voting rights. For example, because she cast a ballot in the presidential election, she was detained in 1872 and fined $100 (which she refused to pay).
Not only did Anthony focus on suffrage, but she also championed labor rights, educational possibilities, and reproductive freedoms — issues that also significantly impacted women. She was a passionate advocate who fought relentlessly to ensure that all women had access to the same freedoms and advantages as men.
In addition to her feminist social causes, Anthony was active in the temperance movement, which aimed to regulate or outlaw the sale and consumption of alcohol. She also fought for labor reform, pacifist causes, and the rights of Native Americans.
Anthony excelled at speaking in front of crowds and was an influential spokesperson for advancing the cause of women's rights. In addition, she constantly traveled, giving lectures and planning events across the country.
In addition to being an expert speaker, Anthony was a gifted writer who produced many articles and essays on social justice issues and women's rights.
In 1868, Anthony and Stanton launched The Revolution, a weekly newspaper, in New York City. It covered a variety of subjects, including politics, finance, and the labor movement, but its main concentration was on women's rights, particularly suffrage for women.
On January 10, 1878, Senator Aaron Sargent (R-CA) introduced a resolution providing for woman suffrage: "The right of citizens of the United States to vote shall not be denied or abridged by the United States or by any State on account of sex." The Senate referred to the resolution as the "Susan B. Anthony Amendment." On the next day, suffragists testified for the first time before senators on the issue of women's suffrage.
Despite the numerous obstacles she had to overcome, Anthony remained steadfast in her support of women's rights and persisted in her advocacy until her passing in 1906. Unfortunately, she died before the passing of the 19th Amendment in 1920, which gave women the right to vote in the U.S.
Numerous other well-known members of the women's rights movement, such as Lucy Stone, Julia Ward Howe, and Carrie Chapman Catt, counted Anthony among their close friends and colleagues.
Despite her many achievements, Anthony maintained her groundedness and humility and was renowned for her friendliness and compassion to others.
Though Anthony was raised a Quaker, she disliked traditional religious activities and strongly supported the separation of religion and state.
Anthony contributed to the National Women's Studies Organization (NWSA) and co-founded the International Council of Women, an organization that promoted women's rights on a global scale.
Anthony has received many other memorials and honors in remembrance of her services to the fight for women's rights. In 1921, a statue was installed in the U.S. Capitol showing the three founding mothers of the woman suffrage movement: Lucretia Mott, Susan B. Anthony, and Elizabeth Cady Stanton.
In 1950, Anthony was inducted into the Hall of Fame for Great Americans. A bust of her (sculpted by Brenda Putnam) was placed there in 1952.
In 1973, Anthony was inducted into the National Women's Hall of Fame.
The Women's Rights Pioneers Monument, which features bronze statues of Sojourner Truth, Susan B. Anthony, and Elizabeth Cady Stanton, honors the 100th anniversary of the 19th Amendment (see photo at the top of this article). The monument is the first in the Park to feature actual women. It was revealed in August 2020 and is sponsored by the Monumental Women organization.
On the 16th anniversary of the 19th Amendment's ratification, the U.S. Post Office released its first postage stamp honoring Anthony. A second stamp honoring Anthony was issued in 1958. In 1979, the U.S. Mint started issuing the Susan B. Anthony dollar coin, the first time that a woman appeared on a U.S. circulating coin. The coin replaced the Eisenhower Dollar and was minted from 1979–1981 and again in 1999.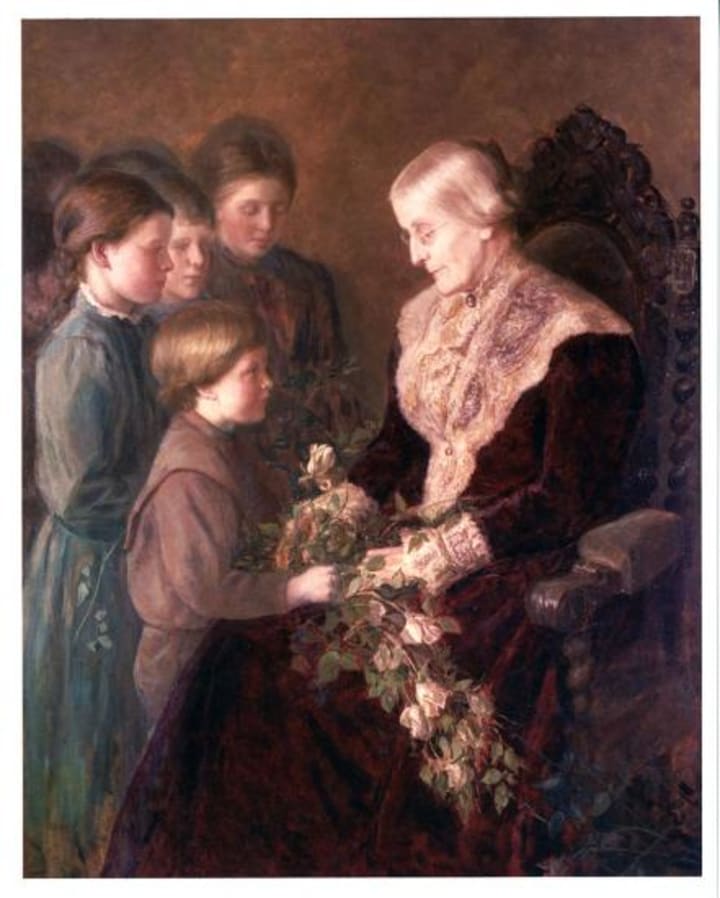 Remembering Her Legacy
As a tireless campaigner in the struggle for women's rights and the ability to vote, Susan B. Anthony made invaluable contributions to social justice that are still felt today. Despite her many obstacles, she persevered in her pursuit of equality and justice.
Generations of activists continue to be motivated and inspired by Anthony, a forceful voice and a true trailblazer in the struggle for equal rights.
Happy Women's History Month!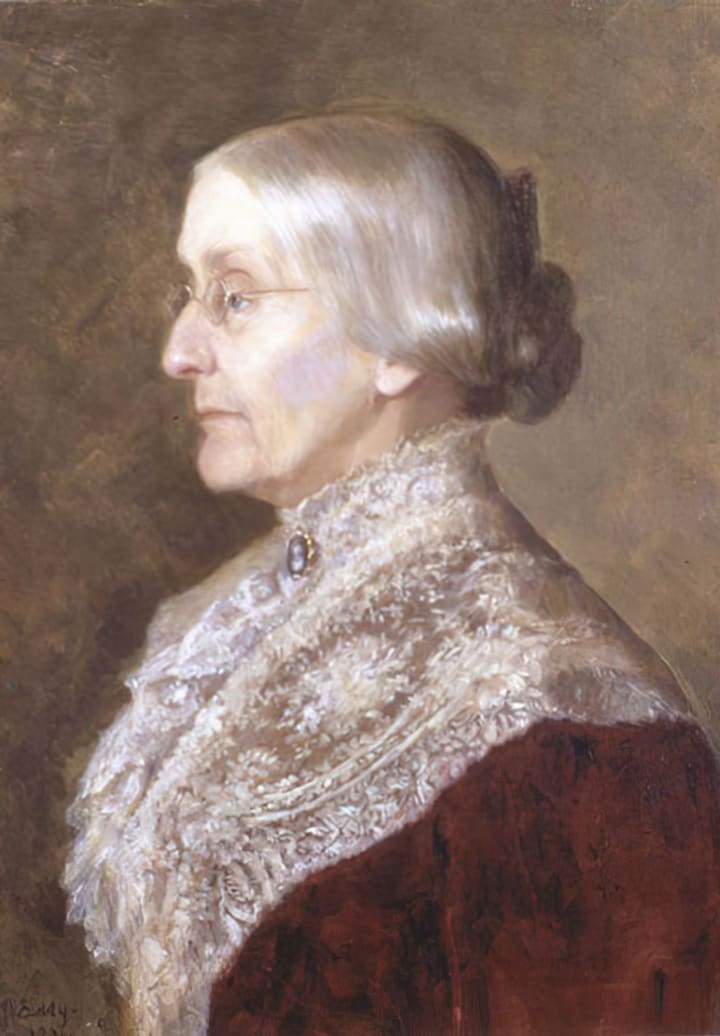 For Further Reading
To read more about the incredible life and achievements of Susan B. Anthony, take a look at Failure Is Impossible: Susan B. Anthony in Her Own Words.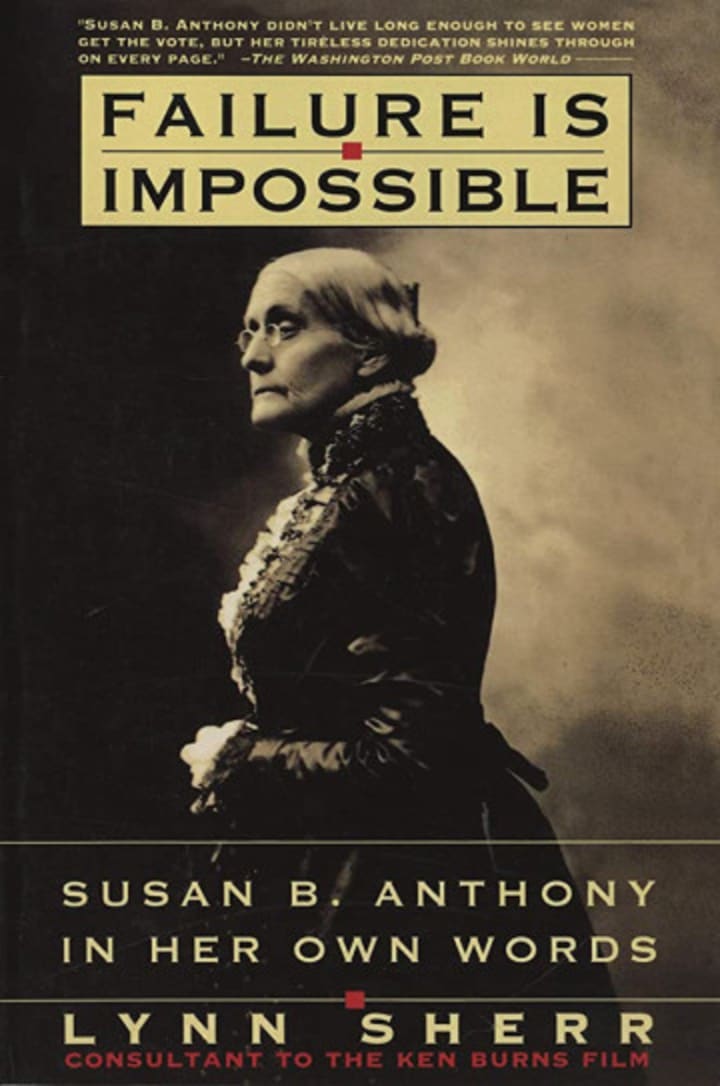 * * * * * * * * * * * * * * * * * * * * * * * * * * * * * * * * * * * * * * * * * * *
Disclaimer: This article contains affiliate links. If you purchase through one of them, I may earn a small commission at no extra cost to you.
Additional Disclaimer: The original version of this story was published on another platform. Link to original version: https://medium.com/fascinating-history/25-remarkable-and-fascinating-facts-about-susan-b-anthony-182294902b2e?sk=8181a508e41c74960fae280c2d47eb8b
About the Creator
Attorney, writer, and content creator. I write about passive income, affiliate marketing, AI tools, legal issues, content creation, books, and side hustles. I live in New York City.
See more at www.bestmoneyhustles.com
Reader insights
Be the first to share your insights about this piece.
Add your insights