Bigotry against Hijab must be stopped
Read on to know more about Hijab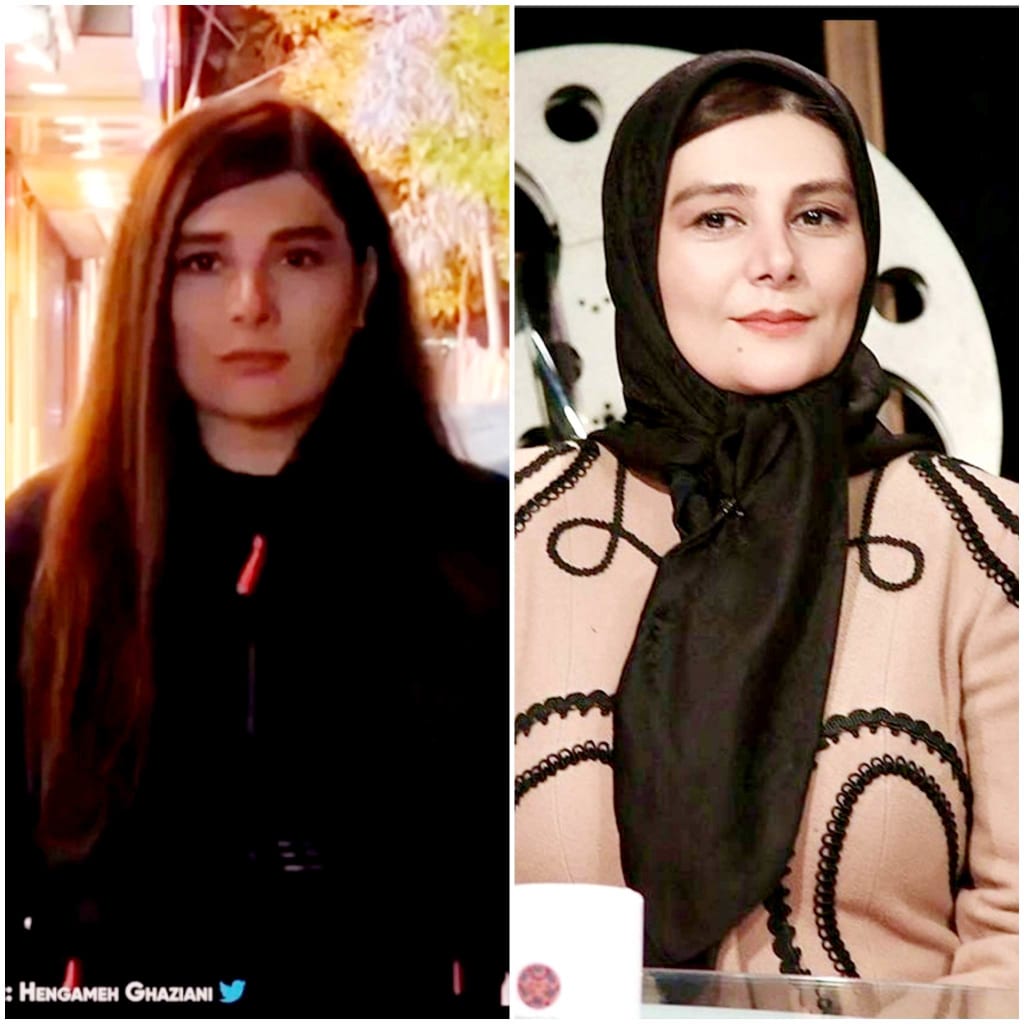 On the left Hengameh Ghaziani published a video of herself without Hijab
A broad cross section of Muslim women and girls around the world veil themselves to please Allah almighty, their creator, they feel safe and comfort in their veil and conservative clothes, they find revealing clothes repulsive, degrading and lower self-esteem. They love their scarf and they are convinced that Hijab is a badge of honor.
Hijabi female Muslims are free to choose their clothing style whether wearing skirt or abaya or dress, they enjoy wearing the color they like but there is a basic condition, female Muslims should adhere to, which is they have to cover their whole body from head to toes except hands and face. This condition is accepted by millions of female Muslims and they do it with pleasure from their heart.
On the other hand, there are some female Muslims don't want to wear Hijab despite they know that it is mandatory in their Islam religion, whatever their reasons, they have no rights to express any kind of discrimination against hijab just because they don't want to wear it as similar as no one has the right to express discrimination against a category of people on the grounds of their skin color or their nationality or gender just because he doesn't like this category of people.
Discrimination of all its kinds is not accepted because it hurts feelings and stirs up a lot of bad emotions including anger, embarrassment and sadness.
The 52 year old Iranian film star Hengameh Ghaziani published a video in November 2022 on Instagram of herself removing Hijab without speaking to show solidarity with the protests erupted in Iran due to Iran's strict dress code for women. Hengameh preferred to do a discrimination action against Hijab by removing it publicly in a video to support the protesters than showing respect to hijab which is a commandment from Allah.
Not all Islamic countries have strict dress code for women and morality police who arrest unveiled female Muslims to take procedures against them. There are Islamic countries like Egypt and Emirates to name few where their female Muslim citizens wear hijab with pleasure to please Allah Almighty, these Islamic countries have no morality police and there is no arrest of unveiled female Muslims citizens to force them to wear hijab, on the contrary they wear it with pleasure.
In fact, Hengameh's removal of the veil showed disrespect for millions of veiled female Muslims around the world who wear hijab to obey Allah and please him and live a life of modesty.
Hengameh is not the only one who removed the veil publicly in a video; there was since 4 years ago, an Israeli model who removed hijab in an advertisement. Such actions that arise from bigotry against hijab, aim to decrease the number of veiled female Muslims around the world but in fact, the opposite is happening, these actions attract the attention of many to ask about hijab, what is this scarf? Is it an Arabic tradition or Quranic commandment?
Many other questions push women and girls from all over the world to search on the internet for information on hijab and browse veil images and many of them are encouraged to wear it. The number of veiled female Muslims is on the rise. They live their life peacefully in their veil and conservative clothes so they don't allow anyone or anything to disturb this peace. Peace is connected always with happiness. You can't live happy or freely without being in peace at the first place.
Nazma khan, an immigrant Muslim woman who moved from Bangladesh to New York city, faced discrimination due to her hijab so she started a global movement called "world hijab day" in 2013 to spread awareness on why veil is worn and challenge bigotry which stands in the way of female Muslims' rights to wear hijab.
World hijab day continues to this day to improve cultural understanding of the importance of hijab by inviting women and girls of all backgrounds from all over the world to experience hijab for one day on 1st February.
If you like what you read, please click any of the buttons mentioned by vocal. media. Any support is appreciated.
About the Creator
I'm Egyptian writer. I have many inspiring ideas and interesting stories to share with you here on this great platform.
Reader insights
Be the first to share your insights about this piece.
Add your insights