10 Misogynist Sites You Need to Know
Understanding misogynist sites that make up the "manosphere" can lead to effective communication and learning for both men and women.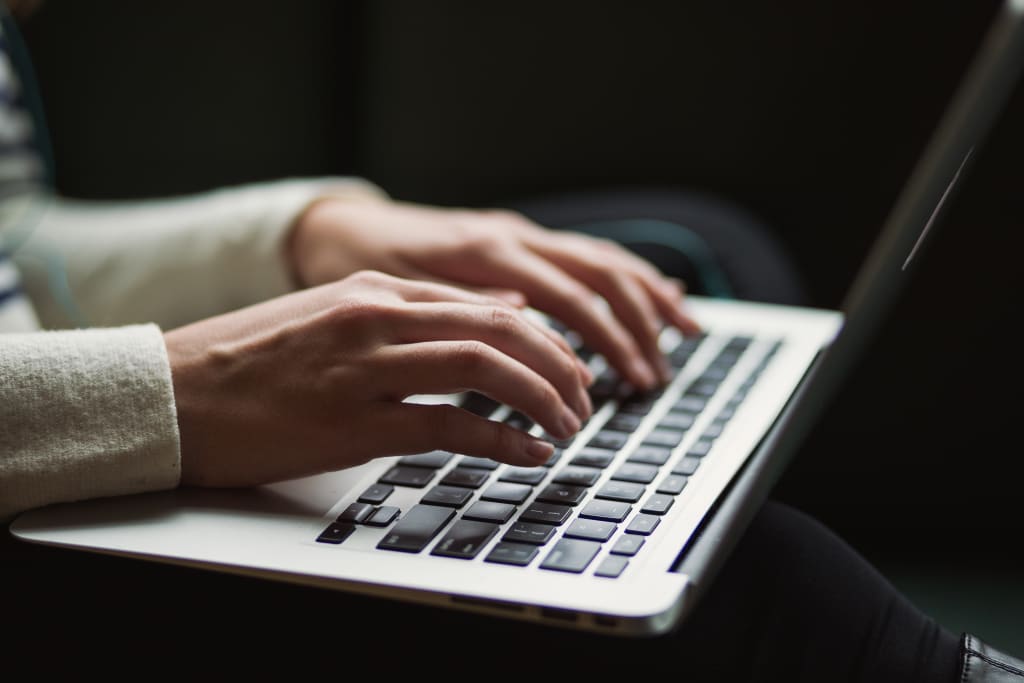 Welcome to the "manosphere," the man cave of the internet, where men engage in online communities, converse in forums and publish articles to share their take on anti-feminist beliefs. The men who participate in these groups often label themselves as the victim and charge women as the enemy. A popular example includes men who identify as involuntary celibates (incels), "red pillers" and pick up artists. Incels angrily blame women for not wanting to engage in intimate relationships with them and consider their denial to be an act of crime. It's a flawed perception as these men feel it is a woman's responsibility to cater to their desires. Belief systems like these make up the core of misogynist online groups that in turn lead to violent acts—such as Elliot Rodger who killed six people at Isla Vista before killing himself. Cyberspace is fertile ground when it comes to starting a movement and we must use it for good. Following the crimes committed by Rodger, additional online groups and misogynist sites have continued to pop up glorifying his acts, demeaning women, and spreading hatred against women in general.
As feminism continues to strive and fight for well-deserved equality amongst both parties, it's crucial that we all be aware of online communities that function to prevent expansion and harm the progress we have achieved after years of oppression. With the passing of International Men's Day earlier this month, it's crucial we address faulty perceptions when it comes to anti-feminist claims.
Men Going Their Own Way
MGTOW is home to a collection of videos, blog posts and a community forum that serves as a safe space for men to "stick up for themselves." While both the feminine and masculine are in need of healing, this site (as well as those included on this list), can provide you with signs you are dating a "red piller" and further insights on how to equip yourself against their misogynistic ways.
Some posts include "The Flakey Chick Phenomenon," which label these women as selfish, narcissistic rapists. In this specific example, the flakey chick is criminalized for not responding to texts within minutes—in other words, for having a life. The MGTOW is home to the ever-evolving community of the "manosphere," for those who choose to be free and even offer services to stop weddings in order to save their men from the costs of a future divorce.
A Voice For Men
This website is dedicated to empowering men and young boys to find and speak their truth as they navigate beyond the layers of oppression as a product of the feminist movement.
A recent feature article focuses on changing the narrative stating, "The truth is that: while women have enjoyed emancipation and the fruits of countless policies aimed at benefiting them, men still suffer a raft of disadvantages." Some of the disadvantages mentioned include that men make up a majority of the work environment and die before women. A Voice for Men calls themselves the largest and most influential site for men. This is definitely one to keep your eye on.
Return of Kings
"A platform for men by men—a place where men can return from the depths of what was stolen from them."
While owner, Daryush "Roosh" Valizedeh announced ROK will be on a hiatus for an unknown amount of time, it's worth visiting to gain additional insights as to how the thought process works when it comes to such anti-feminist beliefs. It's also key to note that these types of communities will not be tolerated—the more people know about these sites, the more we can expose and end tainted beliefs. Daryush even mentions site struggles such as no longer being accepted by Paypal to pay regular contributors—proof that we can put an end to misogynist influences.
Some articles include, "35 Pretty Girls Who Became Fat and Ugly," as well as "4 Breakthroughs That Helped Me Sleep with 100+ Girls on Tinder."
Daryush's mindset, as a whole, can be summed up when he said, "No means no—until it means yes. The sex was painful for her…" His personal blog includes "10 Reasons Why Heterosexual Men Should Leave America," "Men Are Nothing More Than Clowns to the Modern Woman" and " Women Must Have Their Behaviors and Decisions Controlled By Men."
Counter Feminist
Counter Feminist is dedicated to bringing the corruption found within the feminist movement to light. In a previous post, a feminist is referred to as "a person who finds it morally acceptable for a woman to falsely accuse a man of rape, and believes the court should take the woman's word and rule against the man accordingly."
This site no longer publishes posts, yet the site remains in tact and is paired with the Counter Feminist 2 site which serves as a home to additional deleted posts.
It's examples like these that are crucial to pay attention to. Not only is it necessary to be aware of what goes on in anti-feminist movements, but it also provides us with the necessary tools to teach men and correct any misunderstandings that lead men to hate women, self-victimize, create violent content and worldwide outrage over neomasculine misogynist anti-feminist blogs and articles.
Angry Harry
Another site you need to know believes "gender equality is never achievable, especially for women." There are statements made that feminists are the cause of misogyny due to rape claims and other allegations. To get a general overview of this misogynist site, they claim global warming as being worse for women because everything is worse for the "victim." Not only are men wrongly categorizing women as victims, but they are victimizing themselves at the same time.
It's important to know about these kinds of sites and take action—no matter how big of a following they may have, they do not hold power over of what is right.
Marky Mark
Marky Mark is a blog that focuses on men's rights while touching on current events and motorcycle news. This site screams major victim card as they believe "men are used as pawns." While there are blog posts available on the homepage, there is also a sidebar that links to other misogynist blogs such as Rebuking Feminism. This is extremely toxic for young boys who might be heavily influenced by these tainted belief systems.
What Men Think of Women
This site publishes a variety of anti-feminist posts, tasteless posters, "boob-watch" updates and more. In a post, "Men Are A Lot Smarter Than Women...Fact," it is said that "Women just 'expect' things to just 'happen' without having any idea about how it actually does. They turn on a tap and 'expect' the water to magically appear without having a single idea about how the work involved is and they just do not want to know, completely ignorant."
That statement speaks for itself and the level of misogyny present for a young man to glean from is toxic to women everywhere.
Anti-Feminist Tech
"I'm a men's rights blogger that has realized that technology is the key to defeating feminism and their allies."
This blog features different categories that focus on anti-feminism and women in general. Pages on this site include "Entitlement Princess of The Month" where women are featured for rape accusations and speaking against sexual violence. You'll be surprised as to how extreme these views get and even claim, "women can't handle modern civilization" due to their lack of keeping up with showers and making sure they are always dolled up—again, for having a life.
National Coalition for Men
The NCFM is a non-profit organization founded in 1977 to protect men. To get familiar with what they do, one of their lawsuits resulted from three men being rejected from a networking event that was marketed to women only. Their argument compared the uproar women would have raised if they were not included in a networking event for men. This kind of comparison is completely irrelevant for the fact that women have been oppressed for generations when it came to their inclusion in the workforce. Instances like these are completely unnecessary, stem from fear and the attempt to silence the triumphs of the feminist movement.
We Hunted the Mammoth
Unlike most misogynist sites, this space is a parody and provides women with an inside look at what is being said in the men's rights space. This site is run by David Fuller, a freelance writer and self-taught expert on the "manosphere." Fuller identifies as a feminist and sells merchandise on his site that donates proceeds to Planned Parenthood. In a NY Times article, feminist writer and activist, Jacyln Friedman says, "He's basically our filter for looking at an eclipse."
Among these sites include others that have been taken down or disabled such as Register-Her.com. Having a good understanding and knowledge of what is going on in anti-feminist online communities serves as a great starting point when it comes to engaging in effective conversation, healing, understanding and reaching equality. While these misogynist sites provide a peek into the minds of incels, red pillers and pick up artists, the Southern Poverty Law Center is another helpful resource in monitoring hate groups and learning more about the history of the men's rights movement.