10 Art Movements Meant to Spread Feminism Awareness
The feminist work being done today comes from a lineage of not just activists, but women throughout history who have created art movements meant to spread feminism awareness.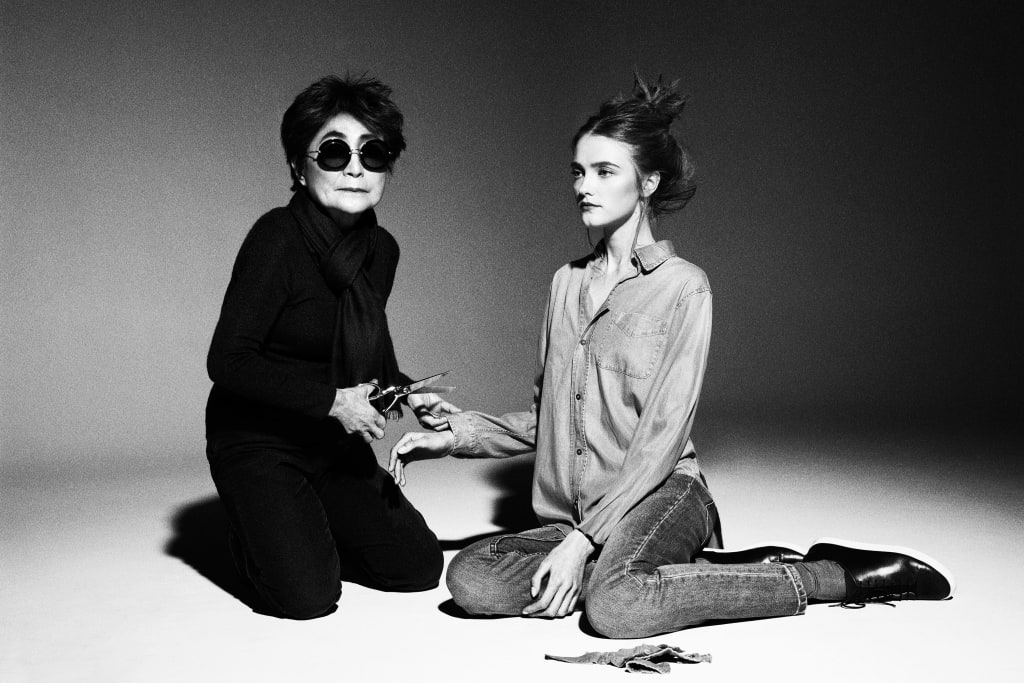 As the feminist art movement began to grow during the 1960s, women used art as a tool to comment on social and political stances to further equality amongst the sexes. While women have always created and made successful names for themselves in the art world, it wasn't until this era where their art was put front and center to further communicate art movements meant to spread feminism awareness.
Womanhouse by Judy Chicago and Miriam Schapiro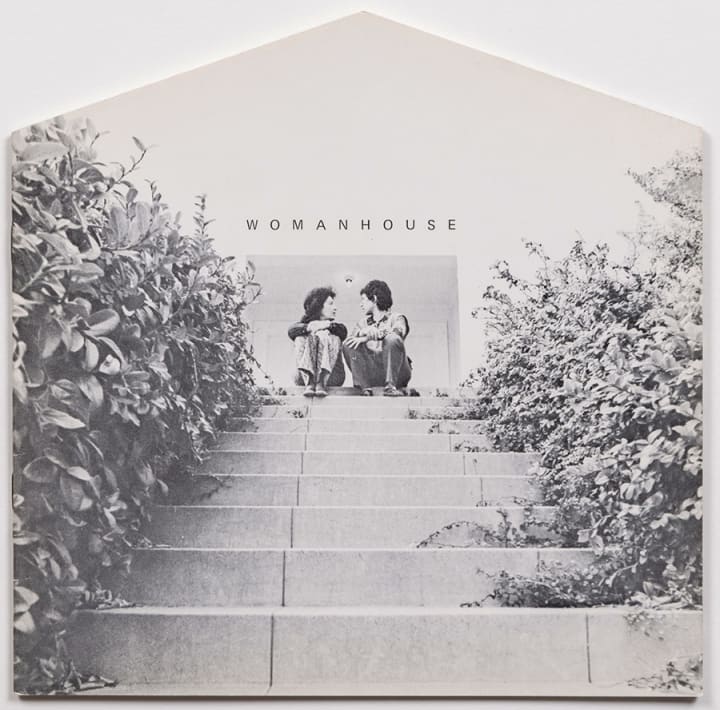 This exhibition was organized by Judy Chicago and Miriam Schapiro, founders of the California Institute of the Arts. Originally a space that was listed for demolition, Chicago and Shapiro teamed up with 21 women to renovate this area and transform it into an exhibition showcasing sculptures of the female body, performances, and more. The work that went into renovating this house led with the intention of incorporating women as pioneers in the art movement, as well as shining from behind the scenes. They worked on art projects to be ready for the opening date while teaching themselves how to use power tools and equipment, reconstructing a home from the inside out under a tight deadline. Producer Johanna Demetrakas was so impressed and moved by the Womanhouse project that she made a documentary capturing the art and the people involved with the project.
The Dinner Party by Judy Chicago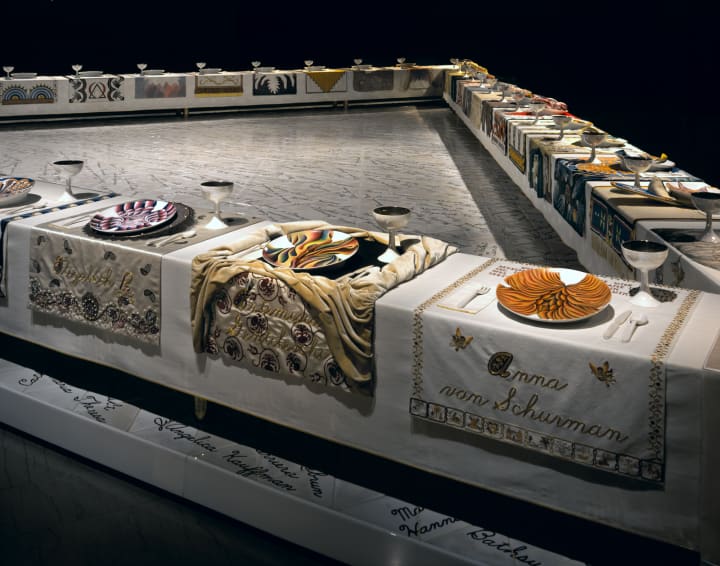 Another great work by Judy Chicago, The Dinner Party, depicts and reimagines the female role. In this piece, 39 place settings are set on the table honoring female figures in history and characters in mythology. Each plate is adorned with feminine attributes to symbolize the vagina, mother nature, and all life-giving properties women possess. Through this presentation, the original perception of women serving their love through meals (otherwise masking their qualities), captures the power in the gift women provide.
Yoko Ono invited participants to take part in her performance art. Dressed in her best suit, observers were invited to take turns using a pair of scissors and snip off her clothing one by one. Not only was this artwork a pioneer in what performance art would come to be, but the impact it had on feminism was just as strong. Cut Piece is a powerful commentary in art history aimed to change previous perceptions relating to women's sexuality, power, and social position, while taking part in redefining the male and female gaze.
Why Have There Been No Great Female Artists? by Linda Nochlin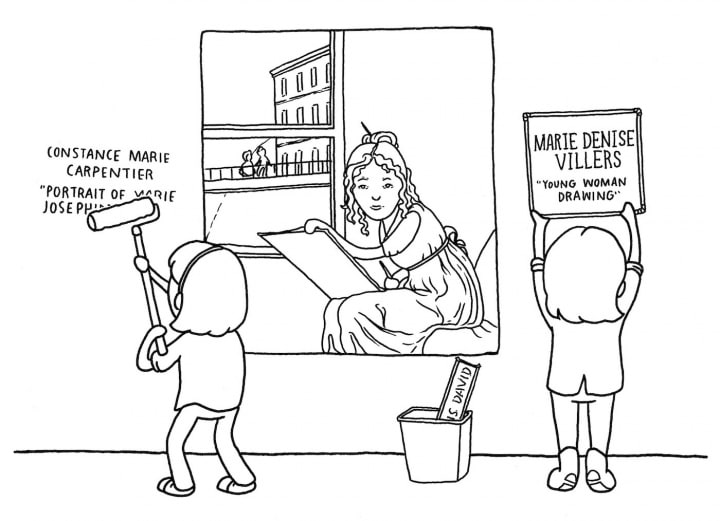 Linda Nochlin, an art historian, addresses the institutional barriers in relation to women as a way to explore why women aren't succeeding to their fullest potential. In Why Have There Been No Great Female Artisits, Nochlin raises important questions meant to challenge the way women in the art world perceive themselves. Rather than blaming others, this piece urges women to stop accepting what is given to them. Nochlin is a pivotal force along with many of the other women in art history.
Dollhouse by Miriam Schapiro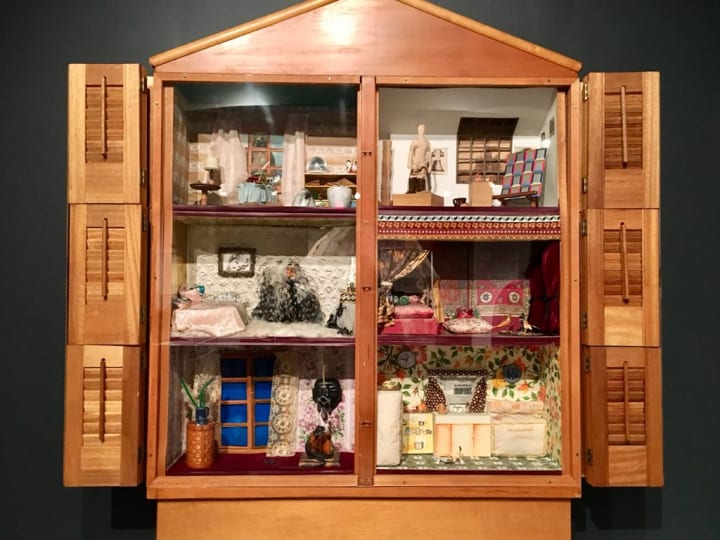 One of Miriam Schapiro's major works, Dollhouse was featured in the Womanhouse project. In its physical makeup, 'Dollhouse' symbolizes what we all know to be a classic toy led by children's imagination as they learn how to role play. Schapiro further captures the aspects of a traditional "toy" as each room in the house serves to symbolize the many identities a women takes on. When the house is closed, all that is left to see is the wooden exterior—often depicting the ways in which society perceives a woman as one entity such as the homemaker. Another dimension to this sense of identity is added by displaying Dollhouse in Womanhouse serving as a house within a house—layers upon layers.
This piece is a feminist parody of traditional cooking shows led through Martha Rosler's symbolic performance. Running approximately six minutes long, Rosler portrays a cooking show host as she demonstrates the use of kitchen utensils in alphabetical order. Her rage as she maneuvers through each utensil portrays the frustration of traditional norms and women's roles. Similar to The Dinner Party, this work reflects on the relationship between a system of food production, domesticity and the subjectivity of women in this space. Artists are challenging norms and are push for change as traditional gender roles are dying out.
Although progress was being made in the art community, there was still a disconnect in how women in the arts were accepted. The Guerrilla Girls, a group of artists, showcased research at numerous speaking engagements, proving unfair representation of women in the art community. Aside from their humorous artworks such as The Advantages of Being a Woman Artist the Guerrilla Girls also organized protests and would wear gorilla masks to shift focus from their identities and instead to the issues plaguing women's experiences.
Untitled (It's a Small World but Not If You Have to Clean It) by Barbara Kruger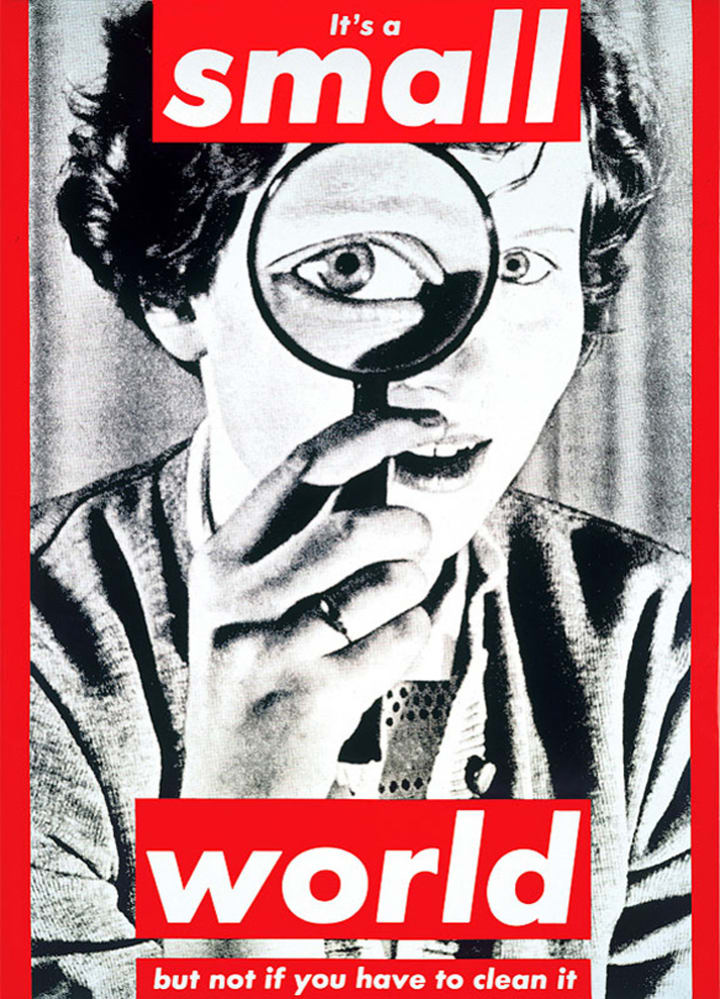 As the feminist art movement progressed, attention began to shift from the differences between women and men by focusing on dismantling male dominated perceptions. In this piece, Barbara Kruger addresses the observer using the pronoun "you" to direct introspective responses as to how women viewed themselves in relation to male dominated perceptions in the household. Rather than being defined by these, women can redesign their own perception in the house and in the world.
Feminist artist Lynn Hershman Neeson conducts interviews and features artwork to portray feminist art throughout 1960s and 1970s. Featuring well-known figures in the art world such as the Guerrilla Girls, Judy Chicago, and Miriam Schapiro, to name a few, Leeson incorporates historical events in relation to events occurring in the art world. This project aided in creating a platform for awareness on social and political events.
Laura Kingsley started this movement after realizing how little people knew about the clitoris. With over 11,000 followers on Instagram, Clitorosity is a movement educating men and women on sexuality and pleasure. Clitorosity art is a consciousness-raising movement that has expanded across 18 states in the United States and five countries. This art movement has created conversation and reshaping the way the female organ is viewed.
Many of these works are still on display to this day, and have served as a great influence on art movements meant to spread feminism awareness. As we continue to break barriers and norms, new art movements will continue to emerge to end injustice and silence around the globe.
art
About the author
Reader insights
Be the first to share your insights about this piece.
Add your insights