Who Is To Blame For The Brooklyn Nets' Disappointing Season?
After getting swept by the Boston Celtics in the playoffs, the uncertainty for the Brooklyn Nets begins. Let the blame games begin!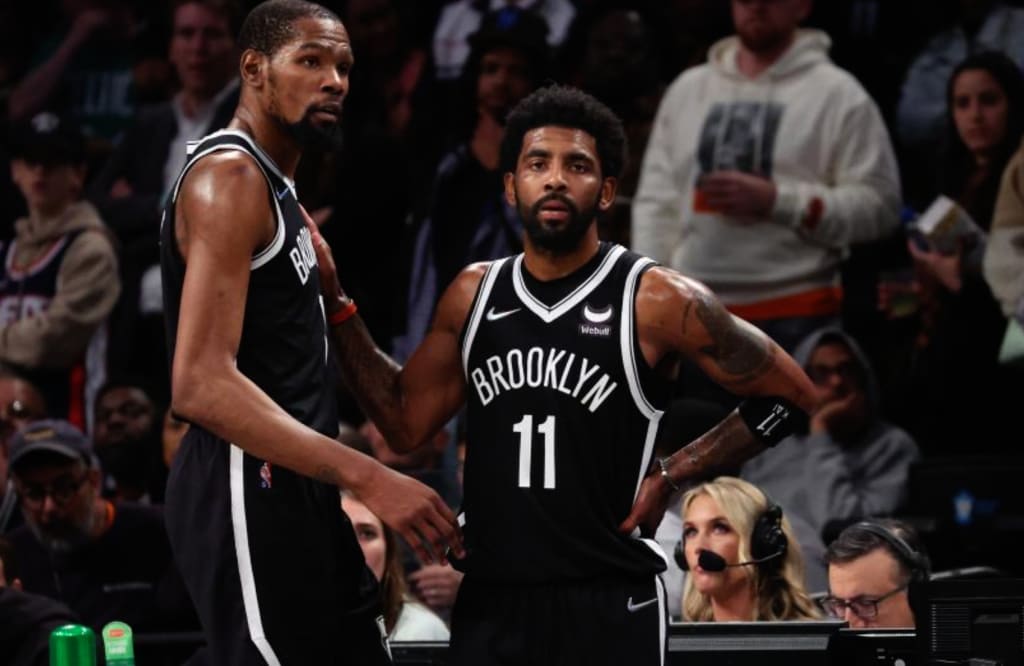 Image Credit: @NBA
Who is to blame for the Brooklyn Nets' disappointing season?
That is the question we all want to know after a disappointing season and playoff sweep by the defensive-bound Boston Celtics. According to Caesars, the Brooklyn Nets were the heavy favorites to win the title.
After a long frustrating, mentally burnt-out season, the Nets found themselves in a big hole. To start off, let's address the elephant in the room and the one to blame for all of this mess.
Enter.
Kyrie Irving.
Why you may ask?
Let me explain.
Although Steve Nash did not make any adjustments during their series with Boston, he is not the one to blame. Although Kevin Durant lacks leadership qualities and doesn't sound off on his friend, I don't blame him either. There is only one person who led this team astray and ended their season with a sweep.
His name is Kyrie Irving.
Kyrie Irving is the person to blame for Brooklyn's failures.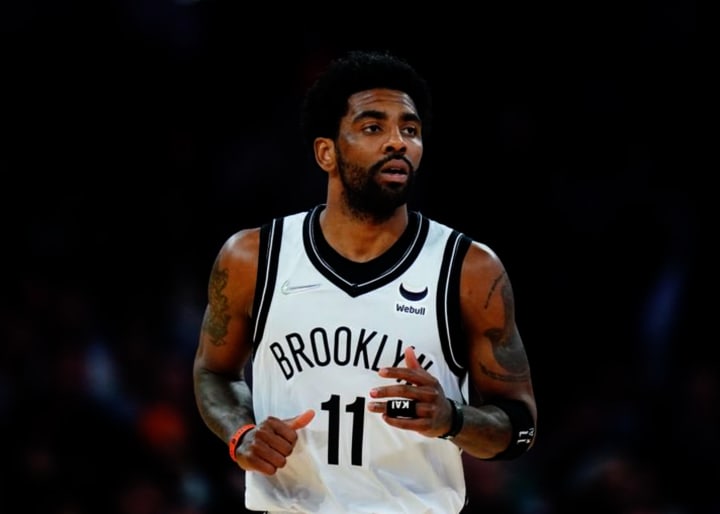 With all his gifts, basketball acumen, social justice, and talents, Irving chose not to take the vaccine to help the team ascend further in the standings. As a result, selfishness and arrogance caused the team to fall and fight in a play-in tournament. If Irving had only taken the vaccine, he would've been in the top 75 players of all time, and not put attention on himself.
Unavailability deserves no praise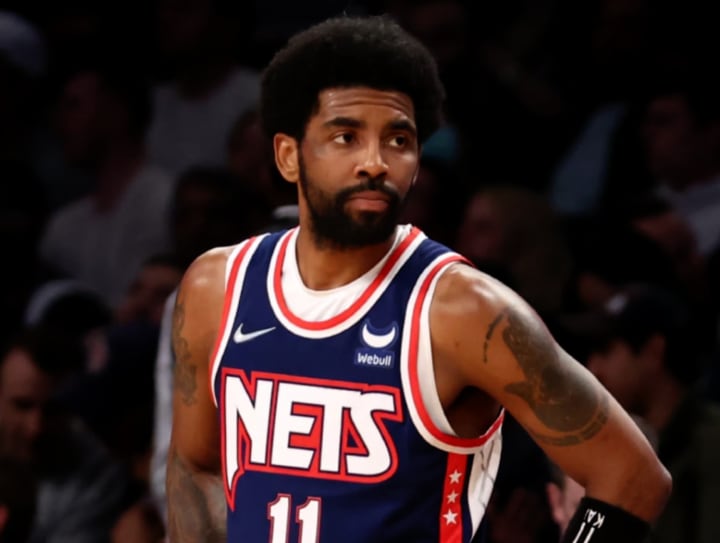 Kyrie only thinks about himself and his overall well-being. To not be available for half of the games for this year and previous years, begs to question his loyalty and commitment to the franchise. The birthday party during a pandemic. Taking absence of leave for 'personal reasons.' Playing only away games. This was all happening during the season.
Imagine being a teammate of Kyrie Irving and coming to work every day with him. Witnessing the things he has done on a daily basis with no care in the world. Greetings former teammates after losses. Putting on a show and going back to days off must be really frustrating and annoying at the same time.
I'm surprised the team did not sound off on him during those occasions. If I were Durant, which he doesn't have the balls to do, I would sit him down and sound off on what the trouble he has caused on the team and in the franchise. This Brooklyn team lacks leadership, accountability, integrity, culture, and most of all…respect.
What's next for the Brooklyn Nets?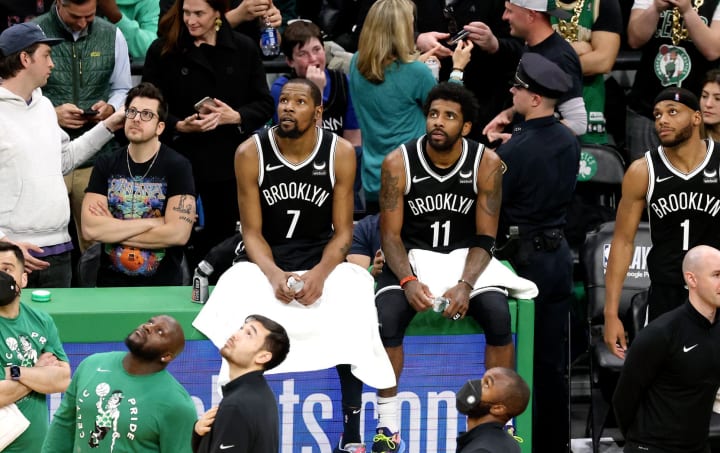 After a disappointing season, the Nets have a lot of questions to ask themselves. Will Kyrie Irving opt-in on his final year with the team, or will he opt out for a max deal?
Will Ben Simmons be 'mental health' free and play full-time next season, or will he remain on the sidelines and showcase his fashion?
Which players are committed to continuing with the franchise and who is out? Will Steve Nash reflect on his job and become better next season?
These are the questions we all want to know and all will be answered as the weeks have passed. If the Brooklyn Nets don't want to have a repeat of last season, attitudes need to change on Kyrie Irving, Kevin Durant, and Ben Simmons in order for this team to excel and showcase their full potential.
Overall, selfishness, arrogance, pride, and disrespect are what caused the Brooklyn Nets to have a disappointing season. We can blame the front office and owners for the culture, but in the end, it will always be Kyrie Irving.
Thank you for reading!
If you enjoyed reading this post, don't forget to like and tip my profile to support my love for basketball.
Stay tuned for the next post!
About the Creator
Sports Writer | NBA watcher | LeBron fan | WWE fan | enjoy reading nonfiction books | Truth bombs
Reader insights
Be the first to share your insights about this piece.
Add your insights