Well Chicago, You Were Bull Headed...
Simply put, the Bulls are in trouble.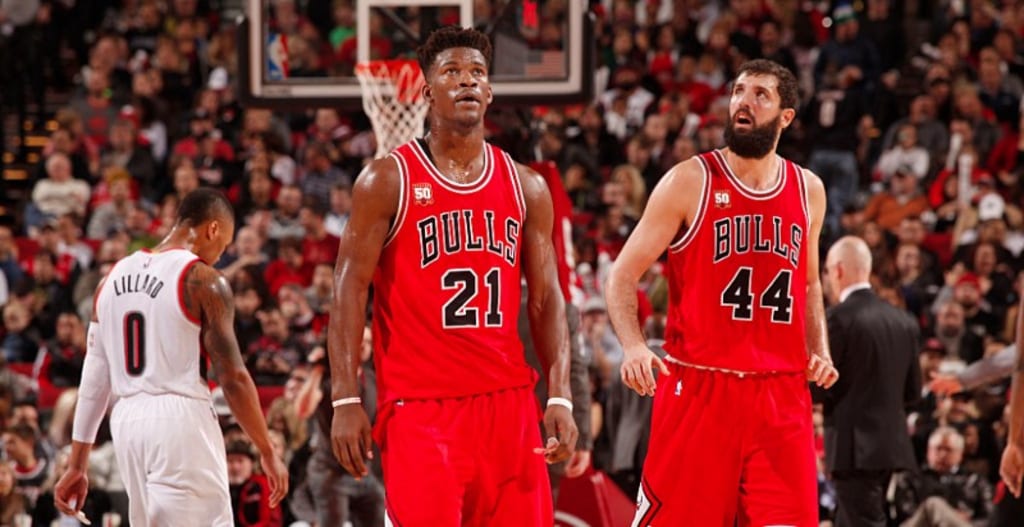 via Google
Can a mayor be impeached? That might be a question buzzing around Chicago as the Bulls continue to flounder their way through the first half of the NBA season. Seriously though, they seem to be in real trouble and to be quite honest, it comes down to levels of the organization: Front Office, Coaches, Players. Let's take a look.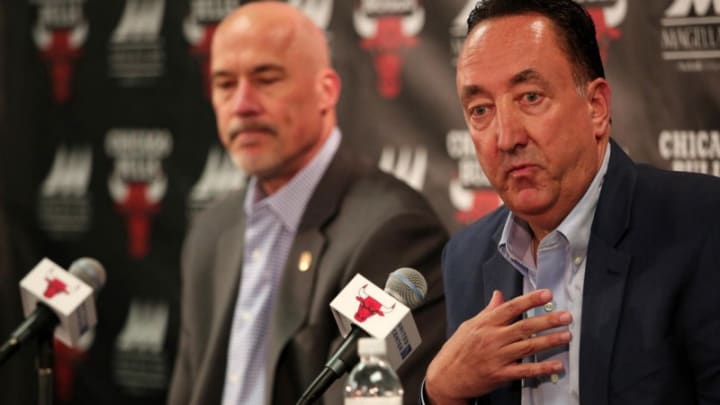 Front Office
The front office personnel of the Chicago Bull's did themselves a huge disservice this past offseason. Not only did they practically set themselves up to fail, but they stubbornly reinforced their inadequacy as the whole world and league watched and told them not to do it. They thought they would set up a trio of ball-handling playmaker's in Jimmy Butler, Rajon Rondo, and Dwyane Wade in order to free up more space and create more opportunity for each of them and the players around them. There is seemingly one thing that the Bull's decision makers were not considering and that is the fact that none of these three players are particularly elite shooters, which actually creates less space for everyone on the Bull's team to operate.
Jimmy Butler has been an "ok" shooter throughout his career with a career three point percentage right around 33 percent. He's improved slightly this year with an average now around 35 percent. Decent, but an outlier by his average, and certainly still not "elite". Dwyane Wade started the year out red hot from behind the arc, but has since come back to earth which is reflected in his near 33 percent three point percentage this season compared to a career 28 percent average. Lastly and surprisingly not the worst of the bunch is Rajon Rondo, who although is shooting 31 percent from distance this season, has a career average of 29 percent which is a tick higher than D-Wade's. No matter which way you slice it, none of these guys are snipers, and the front office people should have known this.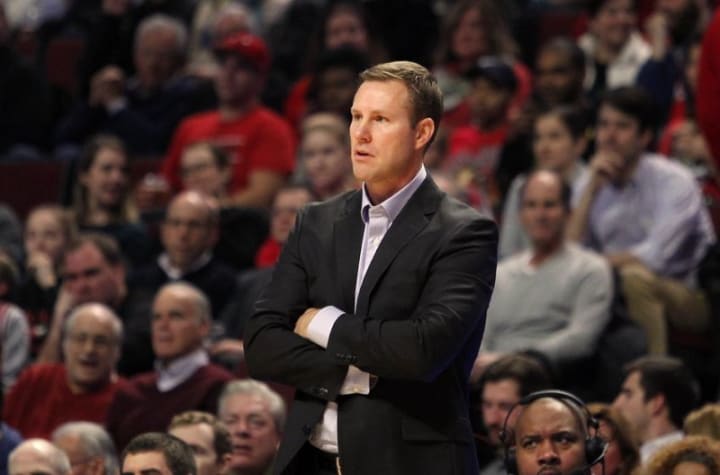 Coaches
As it all may not be on the shoulders of the Chicago Bull's head coach and the "Mayor", Fred Hoiberg, there is some blame that he needs to bear. When thinking about the glaring deficiencies of the Bulls, one immediately points to their lack of serious production at the point guard position. Although this is a two fold issue which clearly goes back to some of the initial decision making by the front office, there could have been some better choices made on coach Hoiberg's behalf thus far as well.
The first one is the constant flux with the point guard position. Over the last few weeks there has been a big kerfuffle about Rajon Rondo being out of the rotation, back in the rotation, and then coming off the bench. Well, regardless of whether Michael Carter Williams was healthy or not, Rajon Rondo seems like your best option, and probably should be the starter. Critics will point to Rondo's lack of a jump shot or they might even point to the fact that he can become a bit volatile at times, both of which are true. However, ask those same critics if they have seen the offensive numbers that Rondo's replacement, Michael Carter-Williams puts up, and suddenly the disadvantages of Rondo don't sting like they once did. Carter-Williams' numbers don't exactly blow you away either, and his youth couldn't be as beneficial to the team as Rondo's experience and championship mentality.
Aside from the issue of selecting a starting point guard, could you nail down a steady rotation coach? Over the course of the season, combined with the many "rest nights", benchings, and demotions, there has been quite a bit of flux in the rotation. I understand that you need the maintenance plans to ensure that you're getting the best out of your players come playoffs, such as the case with Wade, however if you don't make it that is all a moot point. I also understand that the discipline you exerted and displayed will come in handy when it comes to the playoffs, such as the several game benching and subsequent demotion in playing time that affected Nikola Mirotic a few weeks back as a result of him missing a walk through, but that discipline will be at home with you if Mirotic isn't on the floor to help you win games. I understand that coaching comes with its sacrifices and nuances that are required to do the best job that can be done, however common sense is common sense and Hoiberg needs to do a better job using all the common sense that I know he has.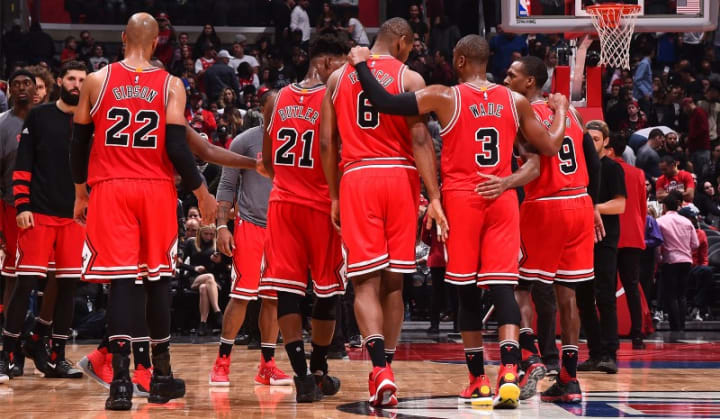 Players
I have heard the saying a million times, and that is that everybody has a job to do, coaches coach and players pl…blah blah blah. If everyone knows the cliche, then why isn't it always followed? There aren't a whole bunch of fun facts, shiny statistics, and mighty metrics that can be thrown out here. The Chicago Bull's don't come to play every night. "Some come most, but none come all" would be a very good way to put it. They need consistency from all their players on a night-to-night basis if they expect to compete in this league.
To be short, the Bull's are in trouble. This is so much the case that they really must be thinking about whether it is better to cash in the second half of the season, knowing their own situation better than anyone else, or continue to fight for the 8th seed, only to get bounced out by Cleveland in round 1. Decisions and more decisions, for that is the question surrounding the Chicago Bull's as we near the all star break. Whatever they do, they should probably think it out a little better than this past offseason's moves.
Stats via http://www.basketball-reference.com
About the Creator
SPORTS...food...culture...music! VA raised me. Can't handle the real..........you might want to make like a tree....10-4?!
Follow me on twitter @Ksaidwhat
Reader insights
Be the first to share your insights about this piece.
Add your insights