WBB2K22: Weekly Honors
National Players of the Week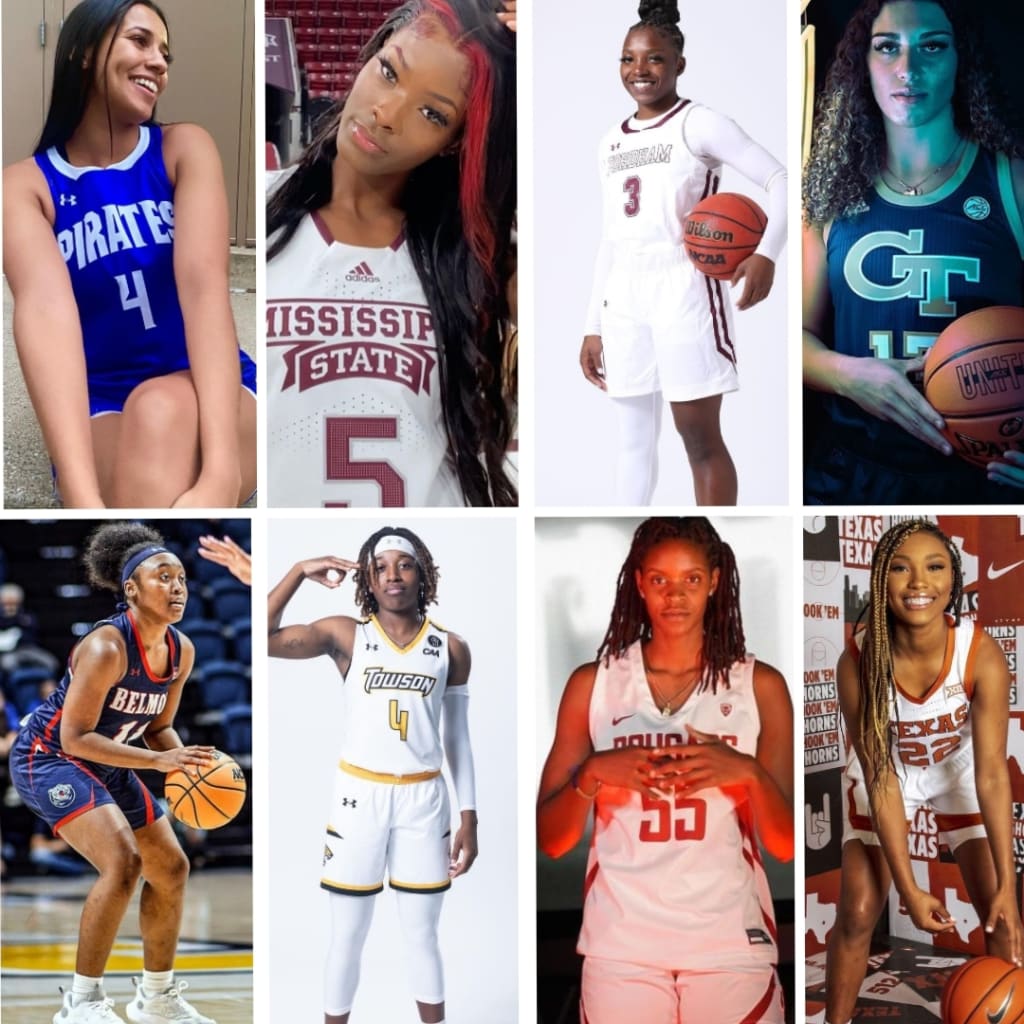 Andra, Rickea, Asiah, Lorella, Destinee, Aleah, Bella & Kyndall
Winners Only Presents the National Players of the Week
Nov. 7-13
Andra Espinoza-Hunter - Seton Hall
In her first two games of the season, Andra Espinoza-Hunter shot 53 percent from three, shooting 7-13 from beyond the arc. She averaged 20.5 points per game and 5.5 rebounds. Espinoza-Hunter also shot 46 percent from the field and 83.3 from the free-throw line for Seton Hall which started its season at 1-1. The 5-11 guard/forward averaged 18.6 points per game last season, while shooting 39 percent from three.
Aleah Nelson - Towson
A 5-6 guard from Towson, Aleah Nelson made a statement when she scored 39 points against SEC opponent Florida. Nelson shot 6-7 from three during that game and also had eight points and eight assists. In two games she is averaging 29 points, shooting 69 percent from three and 52 percent overall. She is also averaging 8.5 assists and 7.5 rebounds per contest as Towson is off to a 2-0 start.
Rickea Jackson - Mississippi State
The Bulldogs of Mississippi State are 2-0 as Rickea Jackson is averaging a team best 24.5 points per game. She started the season with 26 points against Alcorn State and followed that up with 23 points against San Diego State. The 6-2 forward from Detroit has seen her free-throw percentage improve in the first two games of the season. In her first two campaigns she shot 70 percent and 53 percent respectively. This year she has shot 12-14 from the line, good for 85 percent.
Destinee Wells - Belmont
With averages of 20.5 points and 7.0 assists after leading Belmont to wins over Chattanooga and Ole Miss, Destinee Wells is on her way to proving that she is one of the best point guards in the NCAA. At 5-6, the sophomore has shown to be a big-time leader on her team. Last season she averaged 16.8 points and 4.5 assists per game. She also averaged 2.7 steals and shot 40 percent from three in 20 games.
Lorela Cubaj - Georgia Tech
This 6-4 forward picked things up in the second game of the year. After getting just two points along with nine boards and five assists in her team's season opening win, Lorela Cubaj scored 12 points, grabbed 15 rebounds, dished out five assists with two blocks and one steal in game number two. Georgia Tech has outscored its opponents 146-85 in its first two games. Last season Cubaj was the ACC Defensive Player of the Year, averaging 11.7 points, 11.5 rebounds, three assists, 1.4 blocks and 1.5 steals as her team qualified for the Sweet 16 in the NCAA Tournament.
Asiah Dingle - Fordham
Asiah Dingle, a 5-4 guard, averaged 26 points per game on 60 percent shooting in her first two games of the season. She shot 18-30 in her first two games, but get this, she only attempted two three-point shots. In Fordham's first game, a win over Quinnipiac, she shot 11-13 from the free-throw line which lets us know that this little lady was driving to the basket. She scored 34 points in that overtime win. Dingle followed that up with 18 points and 13 rebounds in a 19-point win over Seton Hall.
Kyndall Hunter - Texas
Texas started the season with a laughable 131-36 win over New Orleans. The Longhorns were led in scoring by a reserve freshman. Kyndall Hunter, a 5-7 guard, scored 27 points in just 14 minutes. You read that right, 14 minutes. She shot 10-13 from the field, including 7-8 from three. Not bad for a rookie's first day at work.
Bella Murekatete - Washington State
Bella Murekatete is looking to be a star on both ends of the court during this, her junior season. After averaging just 8.7 points per game last year, she is averaging 17.5 points after the first two games of the year. The 6-3 center led Washington State to two wins, while also averaging 11 rebounds, four blocks and two steals per game. She shot 58 percent from the field in both of those games as well.