WB2k23: Turkey Day Throwdown
A look at action on Nov. 24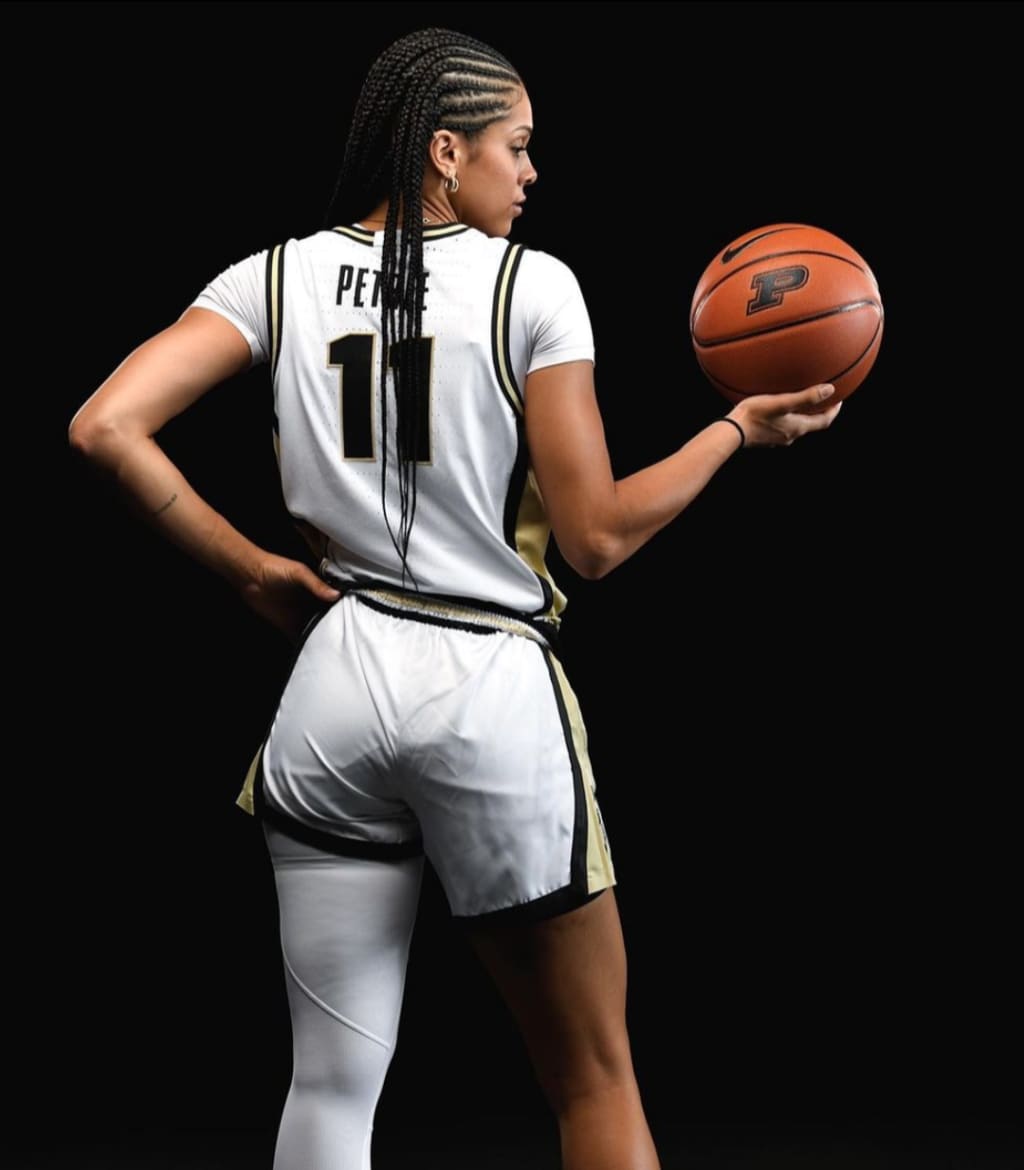 Lasha Petree
Nov. 24, 2022
Purdue 85, Harvard 63
Lasha Petree gave Harvard a Thanksgiving Day lesson as she feasted on the Ivy Leaguers scoring 23 points in 25 minutes of action. The six-foot guard who transferred from Rutgers shot 9-14 overall, including 3-5 from three. Petree is shooting 55.1 percent from the field after her first five games at Purdue which are all wins. She has shot at least 60 percent in three of her last four contests. Her 23 points matched a season high that she posted against Murray State in a 90-61 win on Nov. 13.
Purdue outshot Harvard (3-2) 60.7 percent to 32.8 percent. After leading 18-13 in the first, the Boilermakers took over the game with a 27-8 second quarter run.
Georgia 68, Wisconsin 60
Diamond Battles nailed five of her nine three-point attempts, leading Georgia (6-0) with 24 points in a win over Wisconsin (3-3) in the Virgin Islands at the Paradise Jam. Battles also collected four steals which helped result into 23 turnovers for the Badgers. Georgia entered the fourth quarter down 55-43 before locking down Wisconsin during a 25-5 run to close the game and steal the win.
Battles is averaging 13.4 points and 1.4 steals per game after her first six games with Georgia. She transferred from UCF where she was the American Athletic Conference Player of the Year and Defensive Player of the Year last season.
No. 12 LSU 80, George Mason 52
LSU's Angel Reese does not slow down, even on holidays. She scored 21 points with 19 rebounds in another dominant win.
Reese is second in the nation with a rebounding average of 16.2 boards per game. She also is 13th in scoring with a clip of 22.8 points per game. Reese has scored at least 21 points in the last three games and has pulled down no less than 16 rebounds in those contests as well. Reese is also shooting 62.7 percent from the field.
This is the first game LSU (6-0) has not scored more than 100 points and it's also the first victory that the Tigers haven't outscored their opponents by more than 54 points.
No. 8 North Carolina 85, No. 18 Oregon 79
Eva Hodgson shot the lights out, going 5-7 from long distance on her way to a season high 21 points in a UNC (5-0) road victory. The 5-10 senior guard from Rindge, New Hampshire is averaging 13.8 points and 4.4 assists per game this season. Her best collegiate year was during the 2019-20 season when she competed at William & Mary. Hodgson averaged 20.7 points per game while shooting 43.2 percent from three. This season she is shooting 43.3 percent after her first five appearances.
UNC did a strong job of taking care of the basketball. The TarHeels had eight turnovers, while Oregon committed 18. Both teams tallied 19 assists.
Portland 66, Houston 60
Alex Fowler dropped 20 points on Turkey Day as she and her Portland teammates outscored visiting Houston 23-10 in the fourth quarter. Fowler shot 9-12, marking the third time this season that she has shot over 66 percent. She is shooting 54.9 after her first six games, while averaging 15.2 points per game. The 6-2 junior forward helped Portland improve to 3-3 after snapping a three-game losing streak, dropping games to Stanford, San Diego State and UC San Diego.
Reader insights
Be the first to share your insights about this piece.
Add your insights