Unbalanced Trade Deadline Series: Todd Frazier
The White Sox aren't done yet — not by a long shot.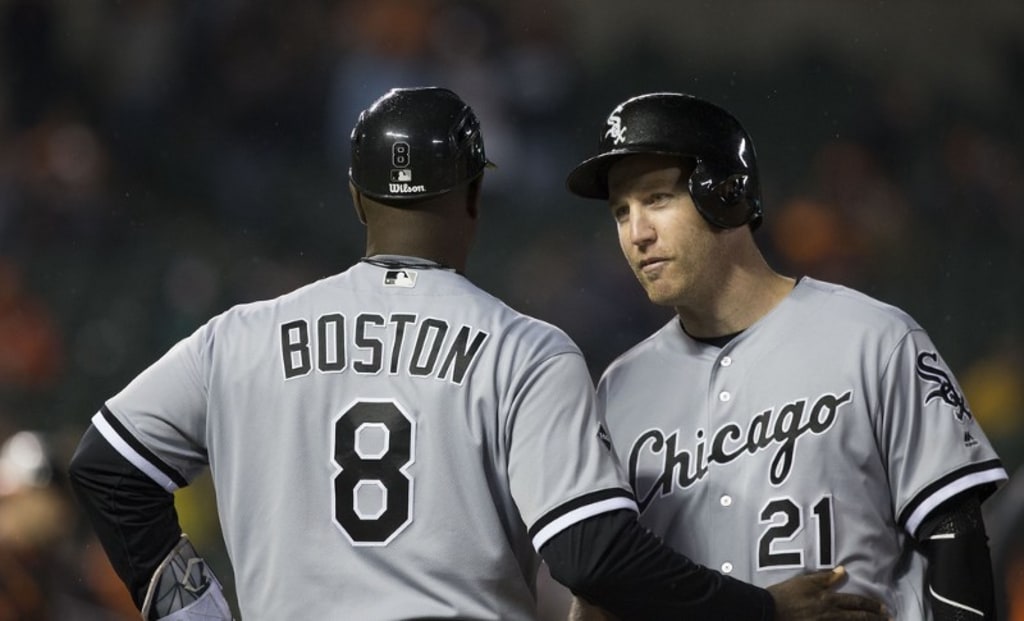 Keith Allison/Flickr
We've discussed plenty of really big names for the Unbalanced Trade Deadline Series so far — Andrew McCutchen is a household name, and Sonny Gray and Jose Quintana are known league-wide as aces for their respective teams (or former teams). But today, we'll discuss a rather quiet vet who could be on the move very soon — Todd Frazier.
Frazier was almost certainly a household name in Cincinnati, where he began his career and evolved into an All-Star 3B. However, after an off-season deal that sent Frazier to the south-side and brought some top-tier prospects to the Reds (Scott Schebler, who is breaking out in a big way during his first full MLB season, went to the Reds as a part of the deal), Frazier has slowly faded out of the national consciousness. That doesn't mean he's been that much worse of a player.
Frazier profiles as a low contact, high power, high OBP slugger, similar to another former Reds/White Sox player — Adam Dunn. One could argue that Frazier was one of the earlier adopters of the "Fly Ball Revolution": in 2015, Frazier began elevating the ball and hitting fly balls at a rate nearly 10% higher than he had in previous seasons, and was rewarded with a career high in slugging percentages and home runs. While his BABIP dropped precipitously, Frazier was still a productive player at the bat, posting wRC+ figures at around average while posting solid defensive numbers at the hot corner.
Frazier has boosted his production even further this season by beating his previous career high in BB% by almost 5 points, making him a powerful and effective Three True Outcomes hitter who doesn't strike out that much. While some teams who don't understand Frazier's approach may shy away from the low average, high slugging hitter, there are still plenty who will be willing to pay a good amount for a veteran slugger like Frazier come this offseason, when Frazier enters FA.
The White Sox are in full sell mode, meaning that Frazier, as a veteran in the final year of arbitration, will likely be gone before the deadline. There aren't that many landing spots for Frazier, but he'll be a good option for either team.
Yankees

The Yankees aren't quite sellers yet, despite a horrific ending to the second half and their current 3rd place position in the AL East, though they might be headed that way. If they decide to sell, they'll certainly keep with their current plan of running out Chase Headley at the hot corner.
However, if the Baby Bombers get hot, they might opt to upgrade over Headley and pick up Frazier instead. Headley has thus far shown himself to be nothing better than a singles hitter at the hot corner, and running him out in the lineup every day only hurts the Yankees — never mind the fact that peripherals indicate that he's actually riding some unsustainable BABIP and contact to be only a mediocre bat.
Frazier would provide a significant power bat in the Yankee's lineup, and his home run bat would fit perfectly in Yankee Stadium's hitter-friendly confines.
However, the Yankees might be wise to declare this a lost season and avoid moving any of their young core for a rental like Frazier. There are certainly 3B options waiting in the wings like Gleyber Torres, who is out for the season with Tommy John surgery, and the Yankees might also be averse to another slugger who looks like Chris Carter on paper.
Red Sox
The Red Sox released Pablo Sandoval just this week, and look to leave the era of Sandoval behind them — and what a memorable era it was! The Red Sox paid the former Giants 3B $95 million dollars for -2.6 fWAR of production — a great discount for the Red Sox!
Sandoval being a bust left plenty of questions for the Red Sox's future. It looked like top prospect Yoan Moncada could possibly take over the hot corner, but he left for the White Sox in the Chris Sale deal. Thus far this season, the Red Sox have had six separate players take the field in the hot corner, and they're desperate for someone reliable at 3rd.
Frazier would make a good amount of sense for the Red Sox. As a dead pull righty with a tendency to elevate, the Green Monster would be an appealing target for Frazier. He'd also be a perfect rental for the Red Sox, who are waiting on top prospect Rafael Devers to join the majors. Frazier would leave gracefully in free agency and open up Devers' slot to join the Red Sox at some point next season.
This deal may be done sooner than you think — sources are reporting that the talks about Frazier between both Sox teams are "intensifying", with a writer for a White Sox prospects site reporting that the deal was almost in the medical stages (though the tweet comes from an unverified account, so take that with a grain of salt).
Frazier and the Red Sox look like a great fit — the only question is, how much can White Sox GM Rick Hahn ask for Frazier from the Red Sox, who are seeing their formerly top-tier farm system slowly empty?