Two Underrated Rookies Heading into the 2017-18 Season
These two players haven't gotten the attention that their skill-sets deserve.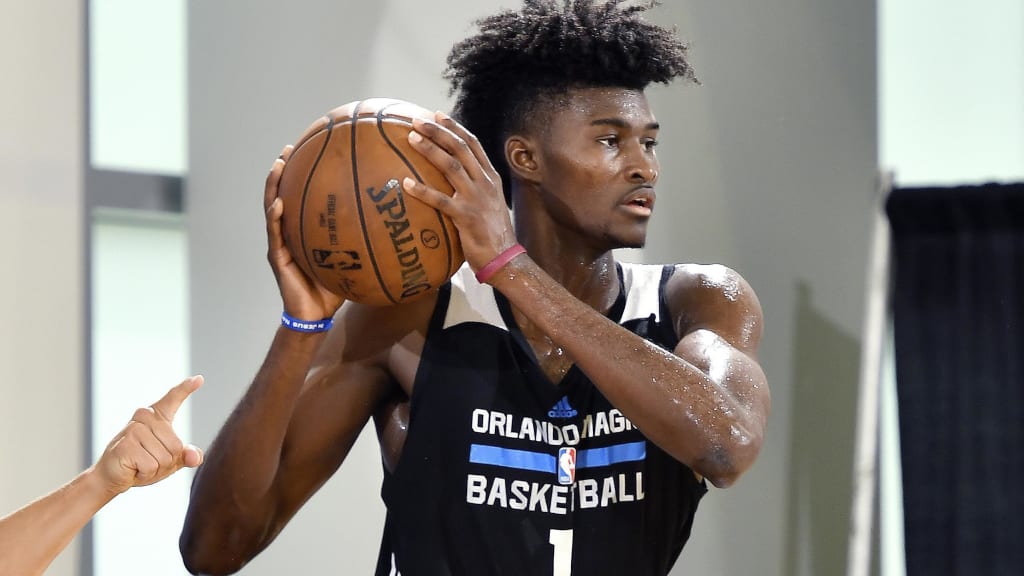 nba.com
Last season, Malcolm Brogdon, the 36th pick in the 2016 NBA Draft, flew under the radar as the 2016-17 season started for the Milwaukee Bucks. Drafted as a senior from Virginia, Brogdon wasn't supposed to do much except provide some shooting and defense off the bench. Nobody expected him to play over 26 minutes a night and start each of the Bucks' six playoff games.
Nobody expected him to win Rookie of the Year either, but he did that as well. This happens almost every year, where at least one rookie goes unnoticed until the lights of the NBA universe turn on. The 2017 draft class was loaded with talent throughout the first and second rounds, so it's easy to lose sight of some really good players making their NBA debuts this month.
This year I've found two rookies who have a lot of potential and NBA-ready skills that should help them produce more than expected of them in their first season. They aren't flashy like Dennis Smith or Markelle Fultz, but both have a chance to be key cogs in a championship team at some point in their careers.
Jonathan Isaac: PF/SF, Orlando Magic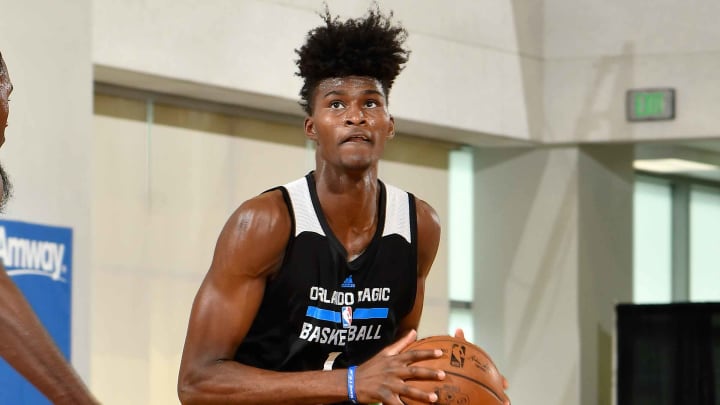 Isaac was the sixth pick in the draft this summer, but has been overshadowed by the more polished rookies selected around him in Smith, Fultz, Jayson Tatum, Josh Jackson, De'Aaron Fox, and even the overrated Lonzo Ball. But make no mistake, Isaac is a stud with a sky-high ceiling.
Drafted as a freshmen out of Florida State, Isaac's greatest strengths were his defensive ability and all around versatility thanks to his 6' 10" frame and perimeter skills. He shot nearly 35% from three in his lone season at FSU, and 78% on free throws, forecasting consistency in his jump shot. Defensively, he posted a 93.6 defensive rating, with 12 rebounds and 2.3 blocks per 40 minutes.
Isaac has the chance to be an elite defender that can shut down your best perimeter player, and protect the paint with his amazing length. Offensively, he has the guard skills and perimeter shooting to potentially turn into one of the better two-way players in the league.
Here you can see Isaac switch on to a point guard and use his quickness to contain his man all the way to the basket. Isaac's length is a obvious issue as the guard double-clutches an easy lay in to avoid getting blocked.
Being able to switch on to opposing point guards is vital to playing good defense these days. Teams with elite point guards will put opposing bigs in switches to get the mismatch, but if a player like Isaac defends the ball handler, it's less of a problem for the Magic.
Couple Isaac's perimeter defense with the ability to defend at the rim, and he has the chance to be special on that end of the floor. In the video above he blocks a top-three pick in Tatum, and I guarantee that you'll see at least a couple statement blocks from Isaac if someone decides to challenge him at the rim.
While defense is the hallmark of Isaac's game, his offensive potential is certainly there as well. He isn't as polished as Tatum or Fultz on the offensive end, but he still has a go-to move to help him get comfortable in his transition to pro ball. Isaac has the height and length to shoot over opponents just like Kevin Durant does. If he isn't spotting up from three, Isaac is showing off his dribble pull up.
Everyone starts somewhere, and Isaac has a lot of confidence in his dribble pull up game. If he can read situations correctly on whether to pull up or get to the rim, he's going to be real dangerous at his size.
We've seen Durant use his length on pull ups before, but he also has a step back element to his game. Isaac has showed some flashes in Summer league, and should definitely work on it some more to add to his repertoire.
With NBA teams looking for as many two-way players as possible with positional versatility, why wasn't Isaac the first pick? Well, he still has some strength issues and hasn't really polished any of his skills yet. This isn't a major problem for a 19-year-old, but it's mainly the reason why he dropped to the Magic at six.
However, Isaac has unlimited potential if he can build off of his dribble pull up on offense, and add muscle to help his defensive versatility. Look for him to be one of the best players on the Magic this year, and sneak into the Rookie of the Year race.
Semi Ojeleye: PF/SF, Boston Celtics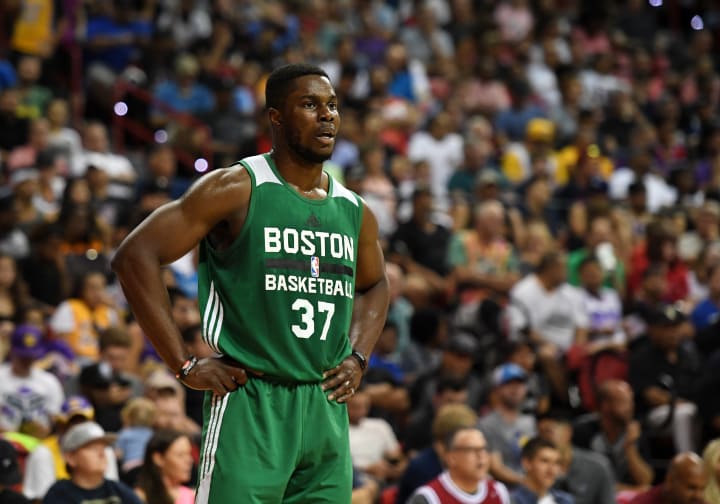 Ojeleye was the 37th pick in the 2017 draft, and could very well end up as the steal of the class. He was projected in the late first round, but fell to the early second round due to his lack of creation skills.
What's interesting to me about that is the fact that late in the first round, you're looking for quality role players instead of stars. I understand wanting someone who can create of the dribble if it's a top-ten pick, but there aren't a ton of players each year that can do it. In Ojeleye, Boston got a player who can provide excellent defense across a number of positions, and someone who can knock down threes from the big man spot.
At 6' 7", 230 pounds, and built like a mack truck, Ojeleye has Draymond Green potential in being able to guard any position on the floor. He's a freak athlete with the quickness to pick up smaller players on switches as you see above, but also has the strength to stick with bigs down low.
Couple that with his shooting (40% 3P in college), and Ojeleye could be a mismatch nightmare as he draws bigs away from the paint to open up driving lanes. On the Celtics, teammates like Kyrie Irving and Gordon Hayward will discourage defenses from leaving driving lanes open. This will give Ojeleye a ton of open looks from deep when he's on the floor with them, leading to plenty of production as a rookie.
One thing that Ojeleye would do in college is attack close outs effectively. Since he has the ability to rise through contact to get to the rim, defenders closing out on his threes would pay the price.
The way the Celtics spread the floor on offense, if Ojeleye can attack close outs the way he did at SMU, there will only be one defender at the rim for him to go at. This could lead to a few posterizing dunks, as Ojeleye has more than enough hops to make someone else's day miserable. The following video isn't a dunk against a close out, but I feel it's necessary to showcase this man's bounce.
Similar to Brogdon, Ojeleye will have a chance to carve himself a niche on a playoff team. Almost all of the Celtics' games are going to require Ojeleye or any other player on the roster to play meaningful minutes. If the production comes from the rookie, buzz will start to spread. Rookies taken in the second round on good teams get a lot more attention than those on bad teams.
Both Isaac and Ojeleye aren't getting as much Summer League or preseason hype as other 2017 rookies, but these two players are going to be effective right away. They aren't as polished or flashy as the top rookies in the NBA, but both might have similar production, and arguably be more effective given the current state of the NBA's small-ball movement.