Trouble in Carolina?
In a puzzling, mid-July move, the Panthers said goodbye to general manager Dave Gettleman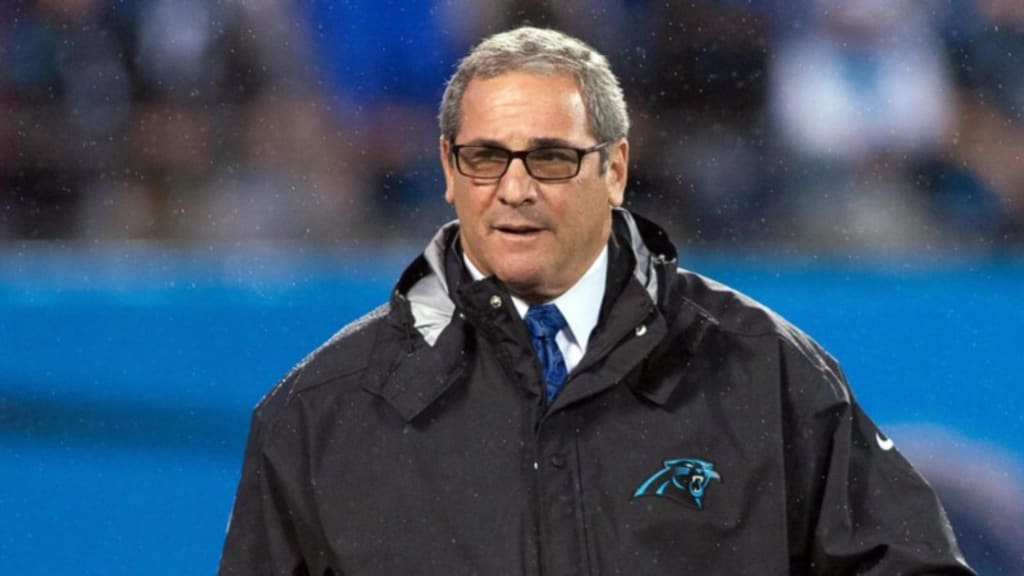 Moving on from a general manager in the NFL is never an easy thing to do. It usually involves a slight rebuild period and is preceded by a series of events that make it all but inevitable.
Most of these such changes occur in the weeks or months immediately following the end of the season to allow time for the new staff to have a full offseason to work.
So making the move on July 17, just nine days before training camp kicks off, is not an ideal time.
Yet that's exactly what the Carolina Panthers and owner Jerry Richardson decided on Monday morning, when they relieved Dave Gettleman of his duties as the team's GM.
To say that this move was a shock would be, well, a shock.
Analysts, players and everyone involved in the sport (heck, even people within the Panthers organization, according to reports) were left in utter disbelief as the news came out via Joe Person and Jourdan Rodrique of the Charlotte Observer.
And the disbelief is justified. Since taking the reins of the Panthers in 2013, Gettleman had lead the construction of a team that went 43–26–1 including three straight division titles and a trip to just the second Super Bowl appearance in team history.
Now just a season removed from that high, the headstrong GM finds himself out of a job.
At this point, nothing is clear on the why of the situation. Richardson gave a brief statement on the team's official website that reads:
"After much thought and a long evaluation of our football operations, I have decided to relieve Dave Gettleman of his duties as general manager," Richardson said. "I want to thank Dave for the role he played in our success over the past four seasons. While the timing of this decision is not ideal, a change is needed."
Outside of that though, much of the reasoning for cutting ties with arguably one of the top 10 GMs in the NFL is pure speculation.
Many, however, are pointing to Gettleman's tough, strictly business-like management style as the main culprit to his departure.
In the four seasons he was at the helm, the GM made more than a few shrewd moves that saw the team part ways with some of its all-time great players.
It began with the releasing of future Hall of Fame wideout Steve Smith in 2014. Then came the cutting of leading rusher DeAngelo Williams. And it culminated with the rescinding of the franchise tag of All-Pro corner Josh Norman.
Needless to say these three vocal leaders had thoughts on their dismissals and, of course, the firing of Gettleman.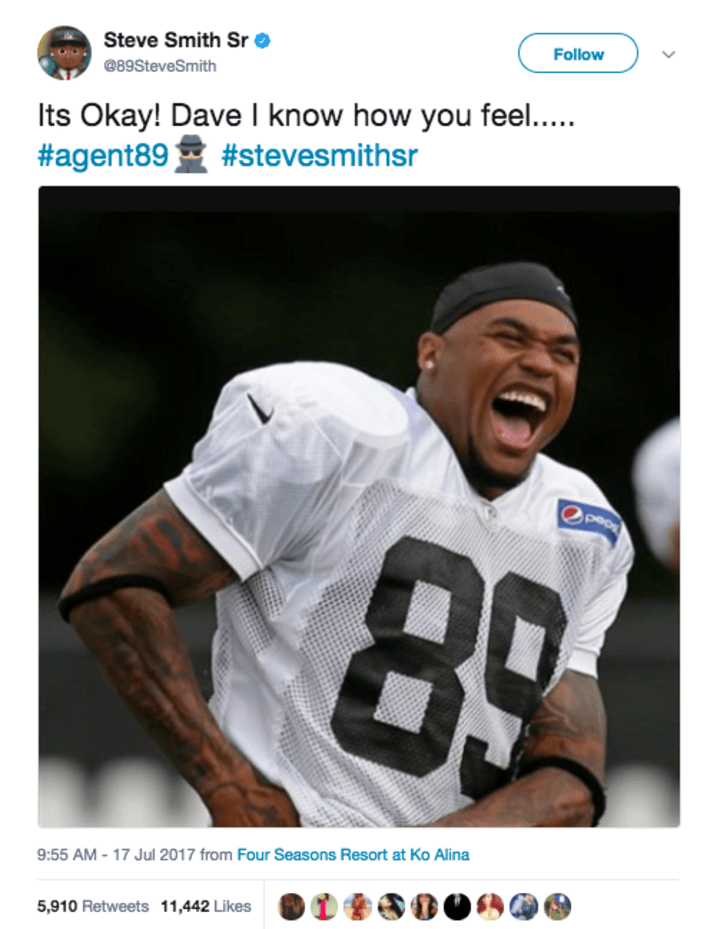 These three were all favorites of Richardson, which could have merely chipped away at the foundation of Gettleman's job stability. But what appears, at least for now, as the move that pushed him over the edge was his handling of the desired extensions of veteran Pro Bowlers Thomas Davis and Greg Olsen.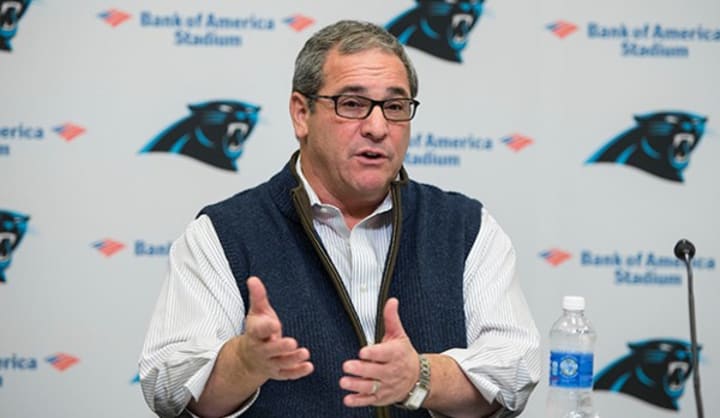 It's been reported that both team captains were looking for extensions this summer, and rightfully so. But for the most part, Gettleman was unwilling to budge on the demands.
With both Davis and Olsen being two of the Panthers' best players and two of Richardson's personal favorites, it's easy to see why the Carolina owner had enough of this sort of hard-nosed negotiating.
Still, even with these sort of justifications, the move makes little sense.
Not only is training camp just over a week away, but Carolina now is left without a team president, a general manager and an assistant general manager; essentially anyone to run the show.
What's worse is that their GM-in-waiting, Brandon Beane, was allowed to walk just months ago to his own management opportunity in Buffalo — leaving Carolina with little viable options to choose from in-house, much less from around the league.
No matter how you spin it with the timing, lack of a true successor, or flat out reasoning, this move is a tough one to justify.
As it stands, Carolina has a roster full of young star power and veteran leaders, and after a down year looks to be back on the rise with a solid offseason (run by that guy who just got fired).
For now it looks like Richardson and Ron Rivera will have to weather this storm, and for both of their sake, hope it doesn't get any worse.