NFL's Overtime Is Perfect As Is
It has its pitfalls, but the sudden death format is the best choice we've got.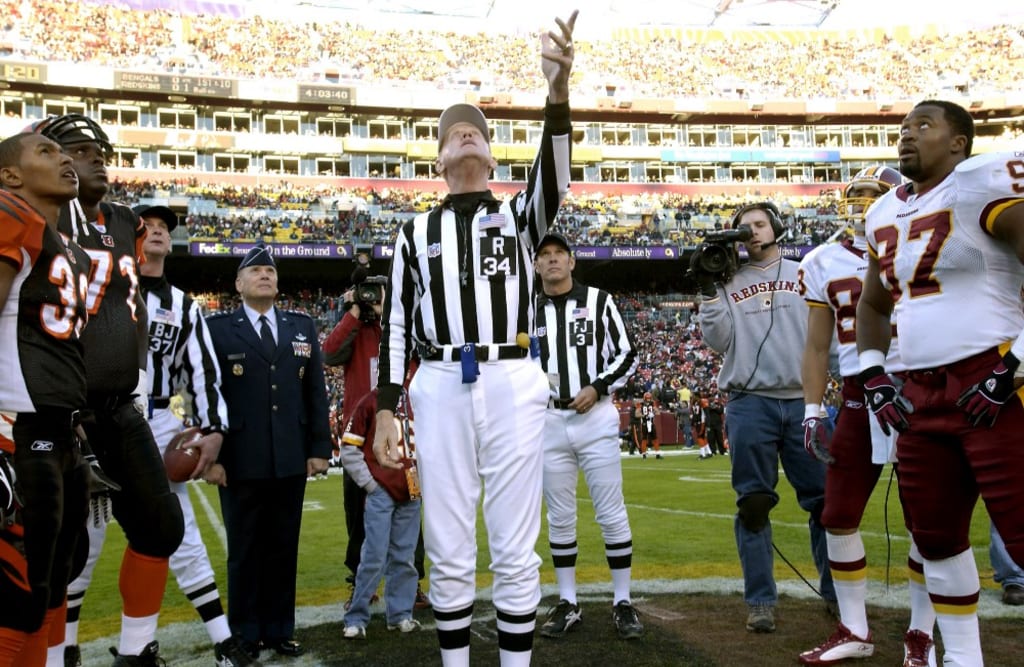 (Wikimedia Commons)
Super Bowl Sunday's wild, record-setting finish brought up an age-old discussion in the NFL: are the overtime rules as good as they could be? And with that, are they fair?
The short answer to both questions would be: no.
There will never be a perfect formula to make NFL overtime both fair and reasonable, which is why the current format is perfect as it is.
Hypothetically, the best way to decide overtime in football would be to play another quarter and keep playing until someone leads at the end of the additional given time. But given the safety concerns surrounding football these days, that will never work.
There is also an argument for ties. Nobody wants to end a game in a tie. But to keep playing quarters of extra time would be far too taxing after a 60- minute game. And while the players might not admit it, we might see more ties in the future.
Some suggest to use the NCAA's extra time rules, but those aren't exactly fair. Whichever team gets the ball second has a much greater advantage as they since they know the number of points to beat. This setup might seem like a better option, but it's really no better than the NFL's current rules.
The current "sudden death" format is the best way to both finish the game and keep the excitement from the first four quarters alive.
Is it totally fair? No, but it doesn't necessarily have to be, it's overtime after all.
For example:
New England just came back from the largest deficit in Super Bowl history to force overtime. They won the toss and proceeded to march down the field and punch it in for six, never allowing Matt Ryan and the Falcons' offense to touch the field.
The argument would be that this sudden-death didn't give Atlanta a rebuttal opportunity. But if the Falcons wanted a shot to win, they had plenty (with an emphasis on plenty) of time to score or stop the Patriots in regulation or OT. The rules are set up to be as fair as they can possibly be while still making the game competitive. A field goal or a stop allows both teams a chance. As the defense, it is your duty to help your offense get back on the field.
It comes down to a simple, albeit overused moniker: If you want a chance, stop them. It really is that simple and the best way to decide things.
football
Carolina Panthers & NFL Writer | UW-Milwaukee Journalism Grad | head baller, shot caller
Receive stories by Kenan Goyette in

your feed