The Time to Shine Is Now for the Young White Sox Rotation
Chicago has a wealth of young arms in their rotation that will look to build off of their 2017 season's.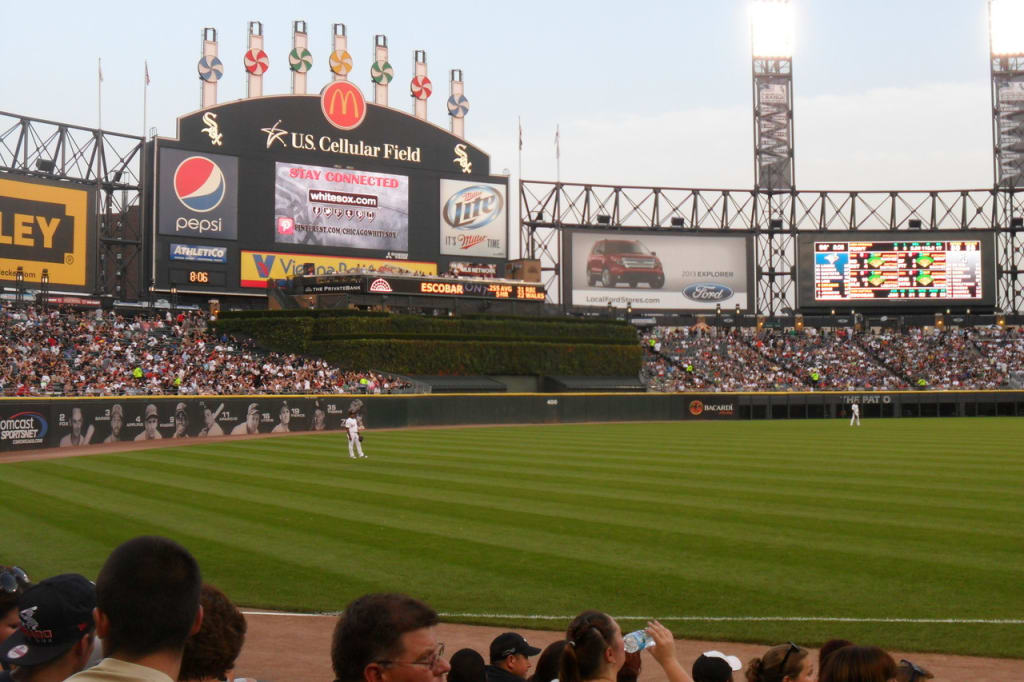 White Sox GM Rick Hahn has made some strategic moves in the last couple of years in order to rebuild this organization with young, exciting talent. Most notably the names like Yoan Moncada, Michael Kopech, and Lucas Giolito come to mind.
For Kopech, he is right on the doorstep of the big leagues. The 21-year-old, who features a heater that reaches the triple digits, will most certainly be the next arm to make his big league debut at some point this season. Eloy Jimenez, another top-rated prospect that was acquired from the Cubs last year, will be the next position player to make his major league debut. In MLB pipeline's top 100 prospects, that was just released last week, the White Sox have seven of their farmhands on that list. But aside from prospects, they already have some very intriguing players that are already at the major league level.
2018 is the time for their young arms to make their mark as part of the White Sox rotation.
Pitching
The rotation will have a very solid mix of youth and veteran arms. James Shields, who will be heading into his 14th big league season, will look to improve on last year where he had a 5.23 ERA with a 5-7 record. Even though Shields is on his last legs in the big leagues and isn't so effective anymore, he is going to provide leadership to these young arms who are still adapting to the big leagues.
This isn't in any particular order at this point, but next, we have Miguel Gonzalez. He's another veteran arm who has spent time with both Texas and Baltimore before coming over to the Sox last year. He also struggled last year with a 4.62 ERA. Gonzalez is another guy who brings experience and will act as a mentor for the young guys. Both Shields and Gonzalez have the potential to be effective. They don't overpower hitters, but they both have good command and have the ability to pitch deep into ballgames. It's not known at this point if Gonzalez will be in the rotation. There's a chance he could feature out of the bullpen.
The next three arms are the ones who can really bring it.
Lucas Giolito. If last year was a glimpse into the future for Giolito, then White Sox fans should be ecstatic. The 23-year-old looked stellar in his big league tenure last year, posting an impressive 2.38 ERA with a 3-3 record. In his seven starts in 2017, he managed to pitch into the fifth inning in all seven appearances. The thing that Giolito that brings to the table, which is very exciting, is an electric fastball that sits in the high 90s. At 6 foot 6, he gets a great downward angle with his offerings. Giolito relies mostly on his fastball/changeup combo. He features a slider and breaking ball too, but doesn't throw it as often. Giolito has really improved his command in the last few years where he's gone from a hard-throwing arm to an actual pitcher who controls the zone. He gave up just 12 free passes in 45 innings last year. This will be Giolito's first full big league season in 2018.
Carlos Rodon has some extensive big league experience under his belt, but it's undetermined what his status will be until he starts throwing in spring training after undergoing shoulder surgery last September. Rodon, just 25, has compiled a 3.95 ERA across three major league seasons. He's posted impressive strikeout numbers in all of those three seasons, striking out 383 hitters in 373.2 big league innings. Rodon has experience but is still young, and it will be interesting to see how he responds once he rehabs the shoulder. He's a powerful lefty with very good off-speed stuff, including a wipe-out slider that is his go-to offering aside from the heater.
Next, we have Carson Fulmer. The Vanderbilt product will also be heading into his first full big league campaign after short tenures with the Sox in '16 and '17. 2016 saw Fulmer pitch just 11.2 innings but immensely struggle with an 8.49 ERA. Last season, Fulmer got the opportunity to pitch at the big league level once again and did a lot better, posting a 3-1 record with a 3.86 ERA in five starts for Chicago. 2018 will be a big year for the 24-year-old, as he looks to be a mainstay in this young rotation. He tends to rely mostly on the fastball and cutter, but if he really wants to be effective in a full season against major league hitters, he will have to throw his off-speed pitches more frequently.
Both Dylan Covey and Reynaldo Lopez are other arms who could end up in the rotation. Covey will look to improve on last year where he had a 7.71 ERA and a 0-7 record in 12 starts. Reynaldo Lopez will also get some starts this year after posting some impressive numbers last year in eight starts.
The important thing with all these young arms is to limit the workload. Lopez, Giolito, and Fulmer will all be heading into their first 162-game, big league season. Who knows, maybe the White Sox bring in another veteran starter to eat up some innings just so these young guys don't tire out. You still have Shields and Gonzalez if you need him to jump into the rotation for some spot starts.
Despite the youth and lack of experience, these young arms have a lot of potential to be great. With Michael Kopech on the doorstep of US Cellular field too, the future looks bright for this White Sox pitching staff.