The Cavaliers' Bench Mob is Better than Your Starting Lineup
The addition of Andrew Bogut and Deron Williams gives Cleveland the deadliest second unit in the league. Yes, it's not 2011.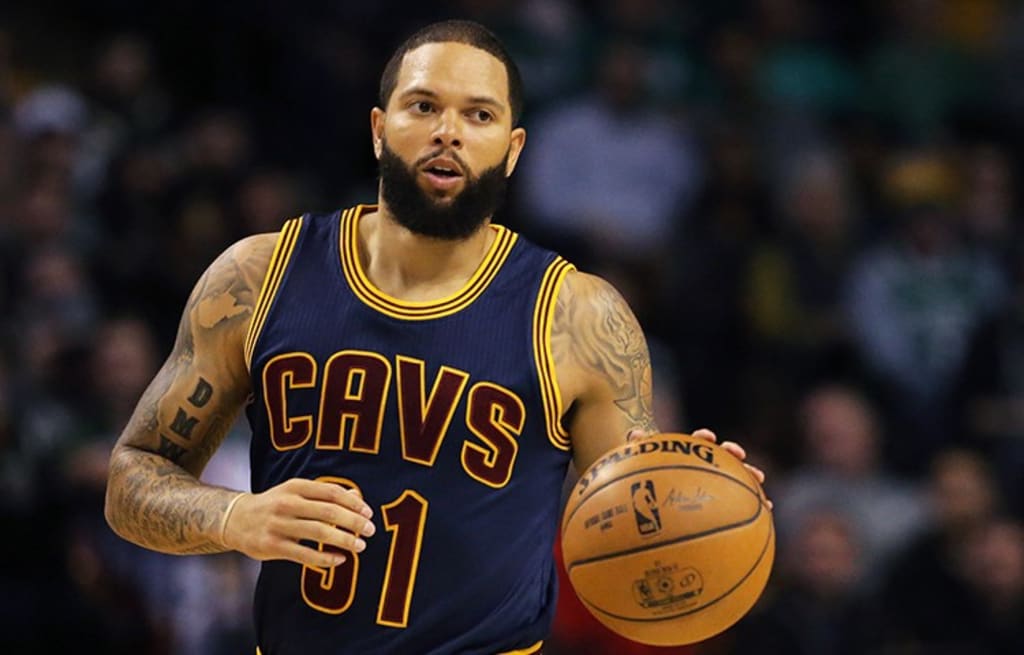 Deron Williams debuted with the Cleveland Cavaliers last night against the Celtics (image via NBA.com/Maddie Meyer/Getty Images)
This week, the Cleveland Cavaliers made their acquisitions of Andrew Bogut and Deron Williams official. Williams even made his debut with the Cavaliers, in a heartbreaking, riveting, and overall entertaining playoff-level intensity game against the Celtics. With these two acquisitions (both former Dallas Mavericks), the reigning NBA Champions have put in a serious bid for a repeat. With the recent news of a Kevin Durant knee injury, the Cavaliers' title chances may have increased even more. Rival NBA GM's could be a little disappointed for standing pat at the trade deadline with Durant out.
(Danny Ainge, you there? Hello? I thought you wanted to win now? What about Al Horford? Oh. You think Tyler Zeller can match up well against Tristan Thompson. Oh, OK then. But Nets pick? Markelle Fultz isn't going to win you a championship in June, bruh.)
Yes, the Cavaliers have gone through their own injury problems as well this season. Kevin Love, ironically, underwent knee surgery on Valentine's Day. He's expected to return as the regular season ends in April. J.R. Smith, who hasn't played since before Christmas, is expected to be out until April as well.
The acquisitions of Williams and Bogut (and Kyle Korver) serve two-fold. It will give the Cavs a chance to rest their key guys, or at least play them less. LeBron James, Kyrie Irving, and Tristan Thompson all average over 30 minutes per game, and each of these players has been relatively healthy all season. LeBron is in the top 5 in minutes per game this season. His heavy minutes have been a pattern throughout his career, albeit deserved. Kyrie Irving has a history of injuries, so it may be best for him to rest up before 20 or so grueling playoff games.
The remodeling of the Cavaliers' second unit is also much needed even without James and Irving resting. The Cavs may face jumbo starting lineups in the Eastern Conference Playoffs, so they were in need of some relief for Channing Frye and Tristan Thompson. The Raptors now have Serge Ibaka, Jonas Valanciunas, Patrick Patterson, Lucas Nogueira, and Pascal Siakam in their frontcourt. The Celtics will counter the Cavs' bigs with Al Horford, Amir Johnson, Tyler Zeller, and Kelly "Pentagon Jr." Olynyk. The addition of Bogut shores up Cleveland's big-man depth, especially if Love can't return to form in time for the playoffs.
In the frontcourt, LeBron James infamously went to the media, imploring Cleveland's front office to find a "f — ing playmaker" for the King. The loss of Matthew Dellavedova last summer took away the Cavs' bench playmaking. Acquiring Williams fills that need, and gives James a former Redeem Team buddy as well. Deron Williams will likely make an NBA Finals appearance before Chris Paul does. Sorry, Clippers fans.
Oh, and Williams' choice of number, #31, is an all-time petty move.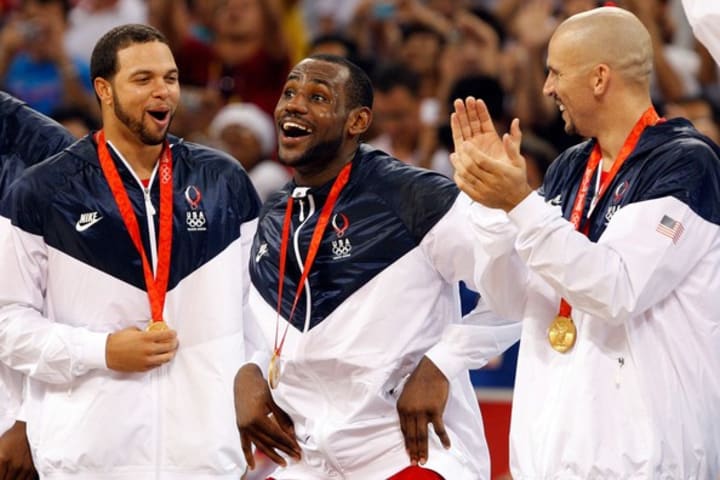 Depth Chart (if healthy)
Point Guard: Kyrie Irving/Deron Williams/Kay Felder
Shooting Guard: JR Smith/Iman Shumpert/DeAndre Liggins
Small Forward: LeBron James/Kyle Korver/James Jones (The OG)
Power Forward: Kevin Love/Richard Jefferson/Derrick Williams
Center: Tristan Thompson/Andrew Bogut/Channing Frye
It isn't 2011…the Cavs' bench can't be that good, right?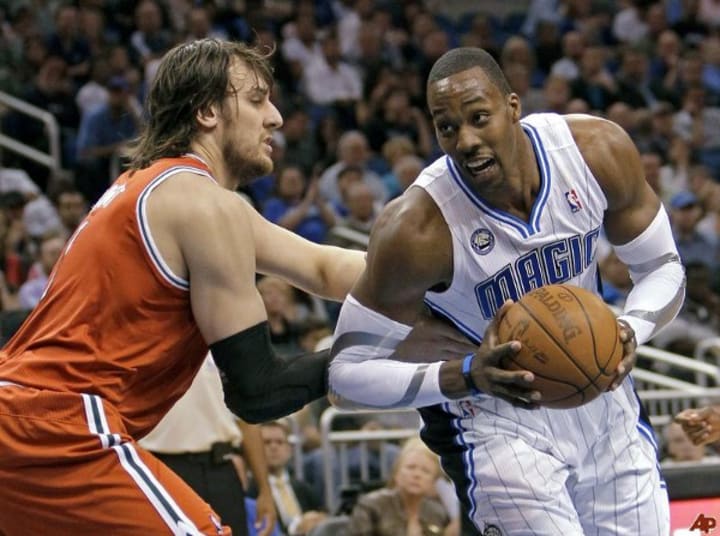 The bench lineup of Williams-Korver-Jefferson-Frye-Bogut would have been at least a solid 4-seed 6 years ago, when several of those players were at their peak. In 2011, Bogut, then a Milwaukee Buck, led the lead in blocks, starting to realize his potential as a former #1 overall pick. Jefferson was at his role-playing best, shooting 44% from three on a deep San Antonio team. Korver was coming off of a season where he shot 54% from three in 2009–2010. 54% isn't a great number if it was your score on an Anatomy & Physiology exam, but it's otherworldly for a three-point clip. Channing Frye had his best season as a pro in 2011 on a weird Suns team that saw Aaron Brooks, Vince Carter, and Hedo Turkoglu don the purple and orange alongside Steve Nash. And finally, Deron Williams was a bonafide top-10 NBA player, neck and neck with Chris Paul in the debate for best point guard in the league.
Things are a little different now.
If someone just woke up from a 6-year basketball coma, the Cleveland bench mob would be pretty odd to see. Who would have thought that Deron Williams would be teammates with LeBron James, but not as a #2 or #3 option? The veteran-laden team is evocative of the WWF version of the NWO, where Shawn Michaels and Booker T were 2 SWEET. But still, the lineup still has potential to be deadly. Even younger pieces Iman Shumpert, DeAndre Liggins, and Derrick Williams have been effective, both off the bench and filling in as starters. The Cavs likely have the league's best second unit from a sheer talent standpoint.
Here are a few areas where the Cleveland second unit will look to exploit.
Throw some D's
With a (healthy) starting lineup featuring 3 of the best offensive players in basketball, the Cavaliers' bench mob may only need to maintain leads, rather than digging them out of deficits. This is where strong defense comes into play. While Deron Williams and Kyle Korver may not be strong defenders at this stage in their careers, they will be guarding second units rather than starters. Both are versatile enough to switch defensively, if needed.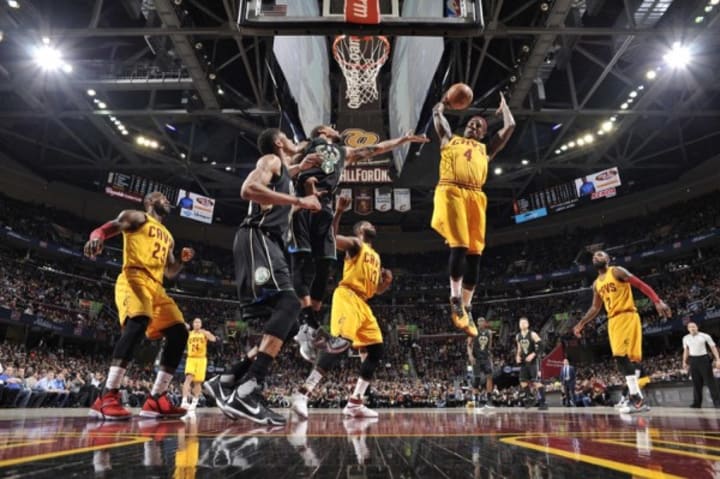 The Cavaliers' second unit may make its biggest defensive impact on the wings. Derrick Williams, Iman Shumpert, and DeAndre Liggins are all athletes with length and athleticism. These three can mix into lineups with Cleveland's starters, providing more of a defensive punch than JR Smith and Kevin Love. With a glut of small ball 4's in the East, the Cavs' ability to switch on defense could mitigate the opponent's small ball strategy. Paul George, DeMarre Carroll, Jae Crowder, Otto Porter, and James Johnson (let me fanboy over James Johnson, please) will be a few of the 3.5 position players for potential playoff opponents. The athleticism of Cleveland's wing trio could match up well against more traditional second units.
Even if the perimeter defense fails, opposing players will have to meet Andrew Bogut at the rim. Bogut is still an elite defensive player, even after battling injuries the past two seasons. The absence of Bogut last season in games 6 and 7 in the Finals may have doomed the Warriors' chance of a repeat as much as Draymond Green's suspension. (For more on the Warriors' 2016 Finals woes, please refer to Deron Williams' current number with the Cavaliers.) Bogut was still an effective rim protector in his 26 games with Dallas. He accounted for 60 defensive point saves, per NBA Math While his numbers may not have been eye-popping, (1 block and 8.3 rebounds per game) Bogut is still a smart pick and roll defender and physical presence on the interior.
The Cavaliers are a mediocre defensive team, ranking 17th in defensive rating. In the playoffs, opposing offenses will be sharper, and may have taken advantage of the Cavaliers' previous lack of defense from their reserves. With a strong rim protector in Bogut and athletic wings, we just may see Cleveland finally get some stops.
3's, Drives, and Dishes
The Cavaliers' offense is pretty simple. Kyrie Irving and LeBron James use strong screens set by their big men to create mismatches. The two go to work from there, where they can break down the switch off the dribble, dish it to (several) shooters around the perimeter, or pull up if the defender is sagging. That's it, really. But with those two on the bench (or resting), the Cavaliers may need to resort to something else.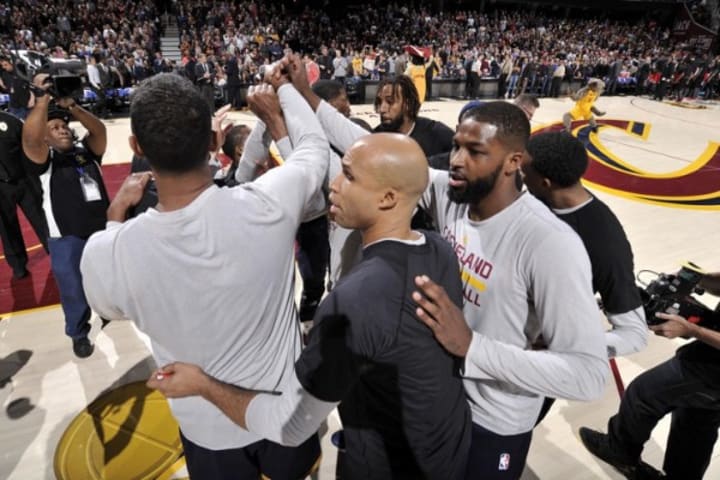 As the de-facto leader of the Cavaliers' second unit, Deron Williams will be tasked with finding Channing Frye, Kyle Korver and co. on the three-point line. It's been said many times. Williams will never reclaim his Utah Jazz magic, or even his 2015 Nets vs. Hawks Game 4 magic. (As a Nets supporter, I know all about Deron Williams.) But Williams was an average starter in the league the past two seasons. Against second units, or playing off the ball with Kyrie Irving, Williams will likely feast. If he can get his shoulders past a defender, Williams can scoop it to the rim or dish it out to one of the Cavs' many shooters a la Irving and James, albeit less effectively.
Call it the LeBron effect, but the Cavaliers' shooters have shot incredibly this year, only trailing the San Antonio Spurs in three-point percentage. Cleveland has 11 shooters shooting over 35% from three this season. To contrast that, the Brooklyn Nets have three. With Deron Williams, Kyle Korver, and Channing Frye in second unit lineups, Cleveland will be even more dangerous on the perimeter.
Is it too early to say #FINALS2017?
The narrative has been written already. Like the inevitable Bray Wyatt-Randy Orton match at Wrestlemania this year, it seems like we know the story months before the plan is even set into motion. The question for the Cavaliers is health. We have yet to see the new-look Cavaliers at full strength. That lineup may not even be seen until the first round of the playoffs, with Kevin Love and J.R. Smith on the mend. And with heavy minutes on the season for LeBron, Kyrie, and Tristan Thompson, those starters may need some rest.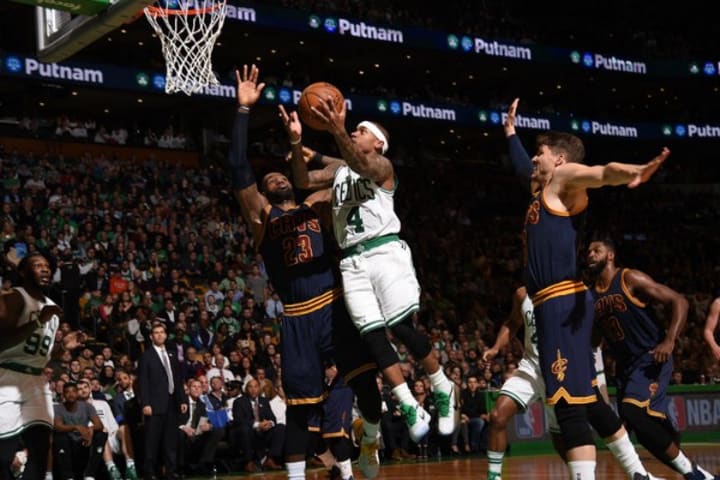 An intense game with the Boston Celtics last night was a playoff (potentially the Eastern Conference Finals) preview. Cleveland ultimately lost, but it featured the intensity and drama of a late May contest. Throughout the game, Cleveland struggled with containing Isaiah Thomas, Jae Crowder, and Marcus Smart on the glass. With Andrew Bogut's impending debut, his rebounding and physicality will be a much-needed answer for feisty backcourt players.
Through trades and waiver-wire pickups, the Cleveland Cavaliers have improved their bench without surrendering too many assets. Their second unit could even outplay the starting five of teams like the 76ers, Nets, Suns, and Lakers in 48 minutes. Fans are hoping that the Cavs' bench simply maintains leads set up by LeBron, Kyrie, and Love. While the luxury tax check paid by Dan Gilbert may be ugly, a repeat as NBA Champions will make it all worth it.
The Cleveland Cavaliers have made their move, making themselves a heavy favorite for another Finals appearance. Deron Williams and Andrew Bogut will provide much needed depth and leadership to a team that has missed playmaking and interior defense all season. While health remains a problem for Cleveland, they could be at full strength by the playoffs. It's now time to test their newly acquired assets against the rest of the league.
Reader insights
Be the first to share your insights about this piece.
Add your insights