The Buffalo Bills Season Is Finally upon Us and It Feels Different
Can I Get An Amen My Brothers and Sisters!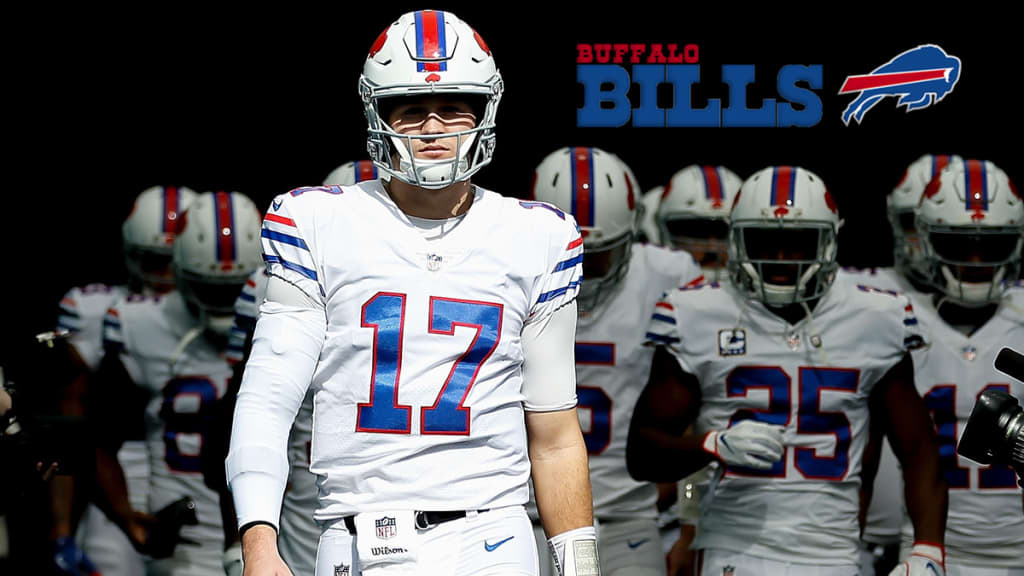 Buffalo Bills 2019-2020 Season
The 2018-2019 season in the NFL was not an exciting one for your average Buffalo Bills fan. For your rabid fan, it was probably a bit stressful. But regardless of your perspective, the Buffalo Bills introduced Josh Allen to Western New York and may have finally found their future. Some parts of Western New York were overjoyed at the prospect of finally finding Jim Kelly's heir as apparent and franchise quarterback, while others were just looking at and feeling the pain of past history.
Over the last 19 years, the Bills have had ten coaches such as Wade Phillips, Gregg Williams, Mike Mularkey, Dick Jauron, Chan Gailey, Doug Marrone and Rex Ryan, as well as 16 starting quarterbacks and a myriad of both offensive and defensive personnel. The Bills teams have been fraught with ever-changing personnel, continuity was scarce, and, as a result, so were the playoffs.
Every year, the most loyal of fans thought this was going to be their year, only to be disappointed. That endless supply of unwavering faith and hope is what kept season ticket sales high, as well as TV viewership, over a long drought. Buffalo is known for their incredible, never-say-die fans. They are loyal and rabid. The tales of their tailgating parties, table diving and sorted escapades in the stadium parking lots are well known to the NFL hierarchy and across the country. Their perseverance in all weather is legendary.
That all being said, this year actually seems and feels different for them. There is a bit of optimism for the future. Josh Allen is starting his second year, and with so many changes and new players; such as Ed Oliver, Devon Singletary, Cody Ford, coach Sean McDermott, and the highly collaborative, disciplined, and focused style that he brings to the team along with general manager Brandon Beane; you get a feel that the Bills have turned the corner. One can only point to their first 4-0 perfect preseason as proof. The Bills seem like they might actually have people in charge who know what they're doing
This preseason 4-0 record was their first perfect one in team history and the fans were ready for it. Thousands of Bills fans, who affectionately call themselves the Bills Mafia, watched their team from local bars and neighborhood watering holes, which were packed to the rafters to watch the first perfect preseason in years. And even though a perfect preseason is no precursor for a regular season, it feels different.
Continuity, fan synergy, and team heart seem to be growing. Watching how they cheered each other on during preseason games should serve as an example of this. Also, look at a fan favorite, Christian Wade. Originally from Slough England, Wade was a well-established rugby player in his home country, but signed with the Bills as a result of the international player agreement. Wade has quickly become part of the area and fan favorite with his eight carries for 84 yards and one touchdown. Don't forget his four receptions for 55 yards… great numbers.
Now, this new feeling will not stop the squabbling among the fan base about the quarterback position with Josh Allen and Matt Barkley. Like Allen, Barkley had a great camp and preseason too. Barkley played three games and threw 29 out of 38 balls for 378 yards and three touchdowns for a pass completion percentage of 76.3%, impressive numbers. Allen was 18 of 28 for 217 yards with no touchdowns and a pass completion percentage of 64.3%. He also played in three games. That all being said, Allen is the future in Buffalo, and he will be starting the first game of the season. But regardless where your affections lie, there are areas that need improvement both offensively and defensively. However, the feeling is that they can be handled.
Trust The Process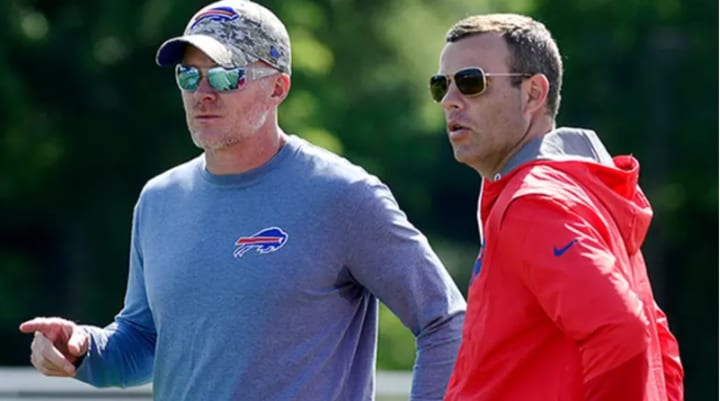 Despite the last-minute release of LeSean McCoy, Buffalo is poised for a great future. McCoy was released after the last preseason game; and according to Beane, it was because of the play of Devon Singletary. Singletary had a solid preseason with 12 carries and 42 yards with one touchdown. He also has six receptions for 46 yards. While those are good numbers for a rookie, I do not know if those numbers were good enough to give a veteran like McCoy the boot. That all being said, I am sure you could find a few people that would say McCoy has lost a step or two and with the combine and the money that was owed him, this was a good time to part ways for both parties.
Regardless, with the present-day solid play from veterans and rookies alike, things feel like they are changing.
America loves an underdog, as well as a comeback story. The Buffalo Bills embody both of those definitions. Watch for these guys to please their fans, impress the prognosticators, and start creating a culture of winning.
Owners Terry and Kim Pegula bought this franchise to win a Super Bowl. After watching the Bills ascent in preseason, that is a definite possibility and sooner than most thought.
football
Buffalo New York resident, writer, bourbon aficionado, martial artist, guitarist, technologist, social activist. Reach me at [email protected]
Receive stories by Millington Lockwood in

your feed