Sports without fans
It isn't the same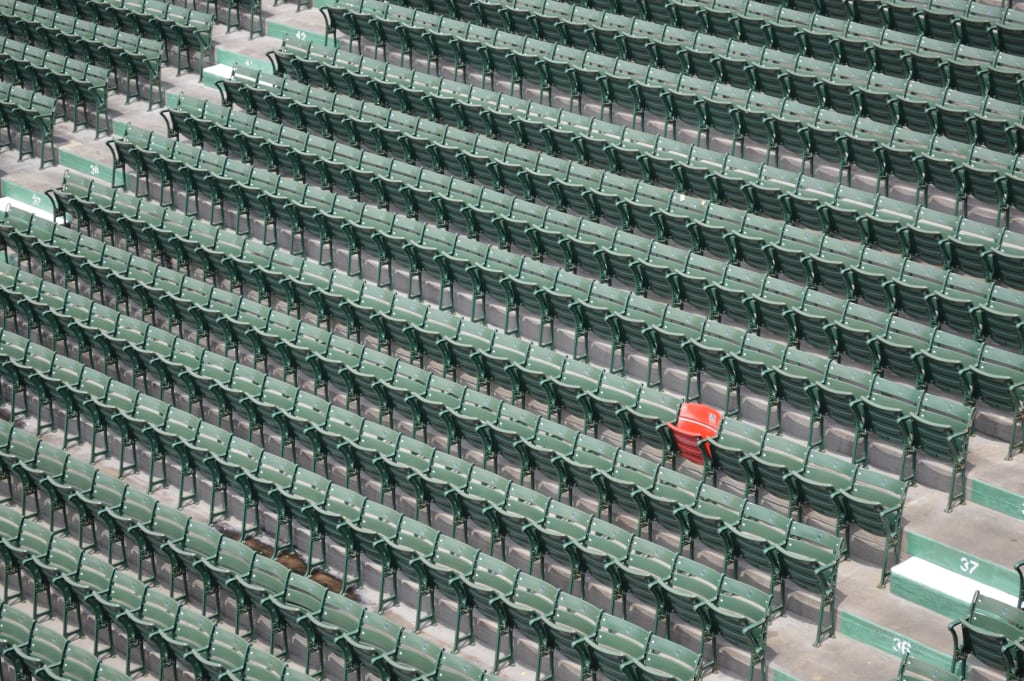 Close your eyes...can you smell it? The smell of popcorn, hot dogs, and cotton candy. Did it make you smile? I know it made me smile. Baseball season is here! I couldn't be more excited except for one thing. It isn't going to be the same all season. I watched opening night today..Yankees vs. Nationals...an incredible franchise vs the defending World Series Champions! The atmosphere should have been electric! It should have been memorable. Instead, I watched empty seats with the only noises being from the PA system. It is saddening because the city of Washington, D.C. had been waiting for opening day since their world title run. I have been to multiple baseball games and every experience has been memorable. From my father taking me to my first game to taking my fiance there for her first baseball game as a date. I even miss the prices for everything at the concession stands. ( I never thought I would miss paying $6.00 for a hot dog!) Obviously, health is more important than any of what I described should have happened. However, I can't help but miss the fans. I miss seeing their reactions, hearing their reactions, etc. It really shows how much fans mean to the game. It couldn't have been the same for the players also.
Now close your eyes...can you hear it? The sound of cracking helmets and the grunts of the big hit. It is scary to think of football season the same way. I can't imagine watching games on Thursdays, multiple games on Sunday, and games on Monday to an empty stadium. I have only been to one football game but it was one of the best experiences I have ever had. Watching football is fun but watching it live takes it to a new extreme. I remember my first college game being so close to the field, I could still hear every tackle, every hit! Similar to baseball, it is the reaction of the fans that help make the game special. Luckily for football, there is still time where fans may be allowed. Honestly, I don't see it happening in football either. The city of Philadelphia has already stated fans will not be allowed at either MLB or NFL games.
I can imagine a lot of cities following the same approach. It isn't safe for people to be sitting so close to each other.. It is already risky for players to be so close to each other. This is why so many baseball players are opting out of the season for the safety of themselves and their families. I also see football players following suit. The safety of everybody should be important to everybody. There is always next season and money isn't life. (it would be hard for me to turn down millions but they already have millions) I hope we can figure out how to end this epidemic and 2020 can end way better than it started. This world has been chaotic since the beginning of the season. I can't speak for everybody but I know sports is my escape from reality. The escape from all the hate and anger in this world. It is my escape from all this despair. With that all been said... like previously stated, the health of the world is more important but opening day showed me that fans are important. I just hope we can get back to normal soon and enjoy the games of baseball and football how it should've been enjoyed...live and in person! Without the fans in the stands, the game is just not the same!