Part I: Armonk Stories from Around Town
Cheerleading and Banza Pasta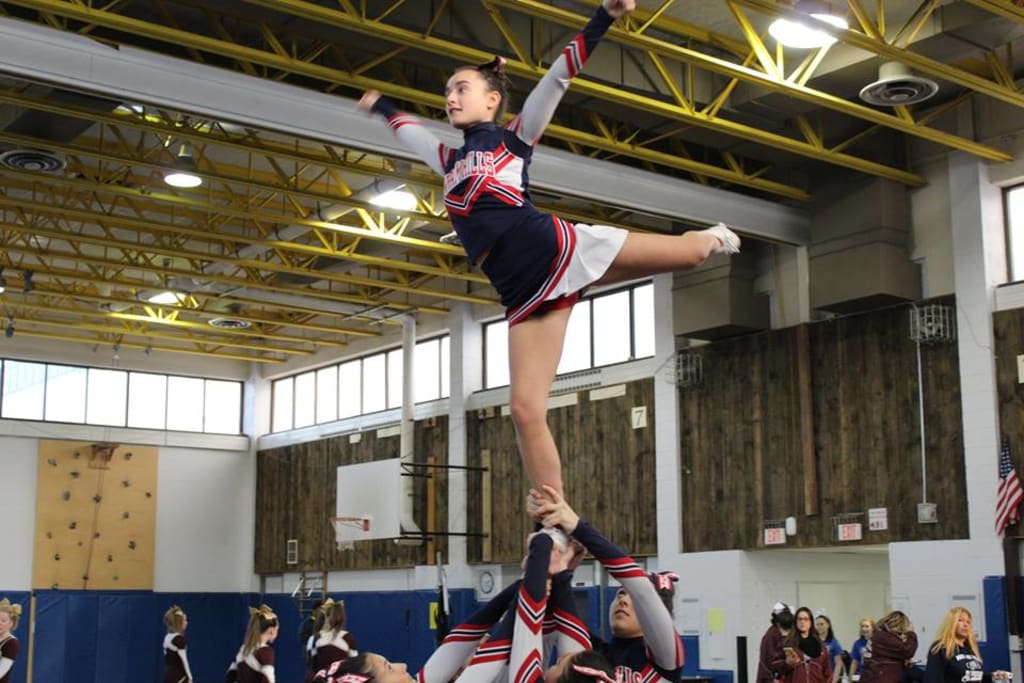 Here's a first look back at 2014, 2015 and 2016 stories from around Armonk.
Byram Hills cheerleaders send their coach out on top.
Jaclyn Antoinette just announced that after nine years she will no longer be the Byram Hills Cheerleading Coach. "This has been my life," she said in fighting back the tears. But Antoinette got a sendoff Saturday Afternoon at the 2016 Tiger Tournament that should make life after much easier to settle into.
The Bobcats Placed first in the 20 team tournament at Putnam Valley High School.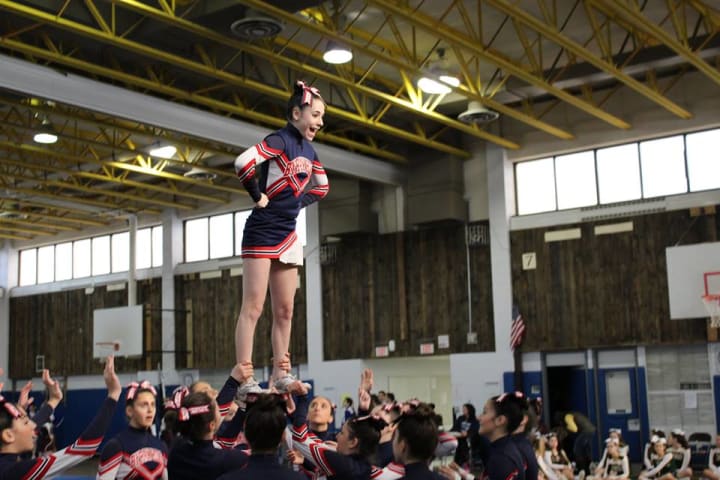 The coach praised her girls and signified what is required to achieve success in this sport. "Cheerleading takes a lot of patience, heart, and dedication," said Antoinette.
Of course, if taking flight is your specialty, a fear of flying is the first thing that must be conquered. On the other hand, Junior Flier Julia Gizzi dove head first when she took on the role and has rested any fears on her teammates. "I have total trust in them," Julia said.
This includes the knowledge that her ascent will put her first if things come tumbling down. "They will get underneath me or even get hurt themselves before letting me get hurt," said Julia.
The faith manages to make it to the sidelines too. "My mom gets nervous when I'm up in the air, but she knows I'll be fine," said Julia.
Janet Segatti knows firsthand the feeling. "My older daughter was a flier and my thought always was, 'catch her," Mom joked. But the lightness in Mom's delivery came with enough confidence to know that her daughter was always in good hands.
Foremost in that regard would be Byram Hills' Captain Olivia Costantino. "At the center of the pyramid, I'm part of tossing the girls in the air," the senior joked.
But laughter plays no part in developing the needed pectorals. "Cheerleading is a lot of rigorous work and muscle building," said Olivia, who plans to major in Art when she settles on a college.
At the same time, the perils for her fall prey to the chance to develop something new. "The excitement of learning the next move makes playing the game worth the risk," the captain asserted.
Either way, the Bobcats can't lose in their coach's philosophy. "Our priority is to be a team and represent Byram Hills," said Antoinette.
In this, her legacy has left a behind a foundation that should keep the team flying for years to come.
Byram Hills grad samples his chickpea pasta at DeCicco's.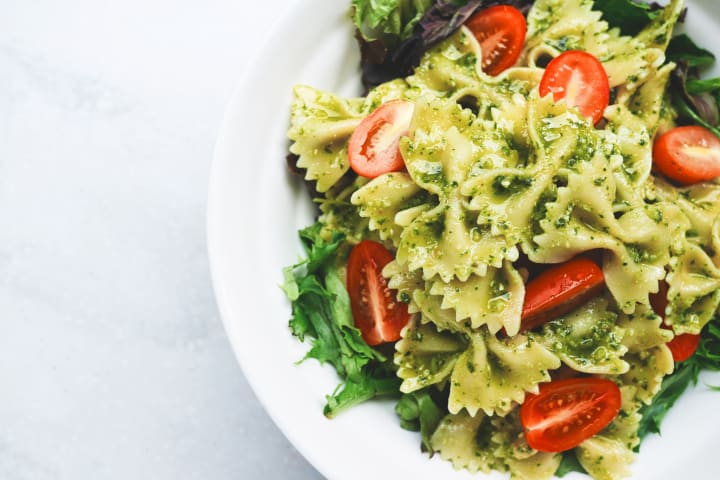 Venture for America is an entrepreneurial initiative that aspires to bring business and jobs to struggling communities. This while providing young entrepreneurs the resources they need to get off the ground. So in 2012, Byram Hills 2007 graduate Brian Rudolph seized the possibility and pinpointed Detroit as a declining city where he might be of help. Rudolph also had hopes of fulfilling his goal of starting a business. But it was another form of downsizing that clued this nutritionist in on the type of business to pursue.
Understanding that two-thirds of Americans are overweight, Rudolph would learn that pasta is the second worst offender in terms of overeating. A pleasure that is only surpassed by chocolate chip cookies.
Definitely among the most wanted in his daily consumption, Rudolph still wanted to get his fill. He just wanted to do it in a healthy way. The choices limited, Rudolph took to his own kitchen to bring a solution to a boil.
"I got chickpea flour and tried different recipes. I made chickpea pasta every morning for about three weeks until I got the formula right," he said. Banza Pasta, which is short for garbanzo, turned out to be the long form of his diligence.
The consistency aside, chickpeas and a good constitution go hand in hand in his estimation. High in fiber, half the carbs and minus the gluten, the protein content gets you out of your seat before going overboard. "The average pasta portion is five times what it should be," he said. "Banza's high protein level fills you up sooner."
The inspiration fully incorporated into a firm business direction, Banza Pasta got its break in August 2014. Brian and his brother Scott landed an appearance on a CNBC reality show Restaurant Start Up.
"I eat pasta every day. I own a pasta company. I make pasta in Italy. Do I like the way it tastes. Yes… I believe in this," said Restaurant Start Up judge Joe Bastianich on the Banza website.
Thus, the brothers opened their doors the following January. "We're in 1,500 stores now," said Brian.
Nonetheless, they couldn't pass up the chance to go full circle at DeCicco's on homecoming weekend. "What better place to make a success than to come home," concluded Rudolph as he dished out samples.
Please Like my Westchester Stories Page on Facebook.
Author can be reached at: [email protected]