One year of Wednesday Night Dynamite
year of the elite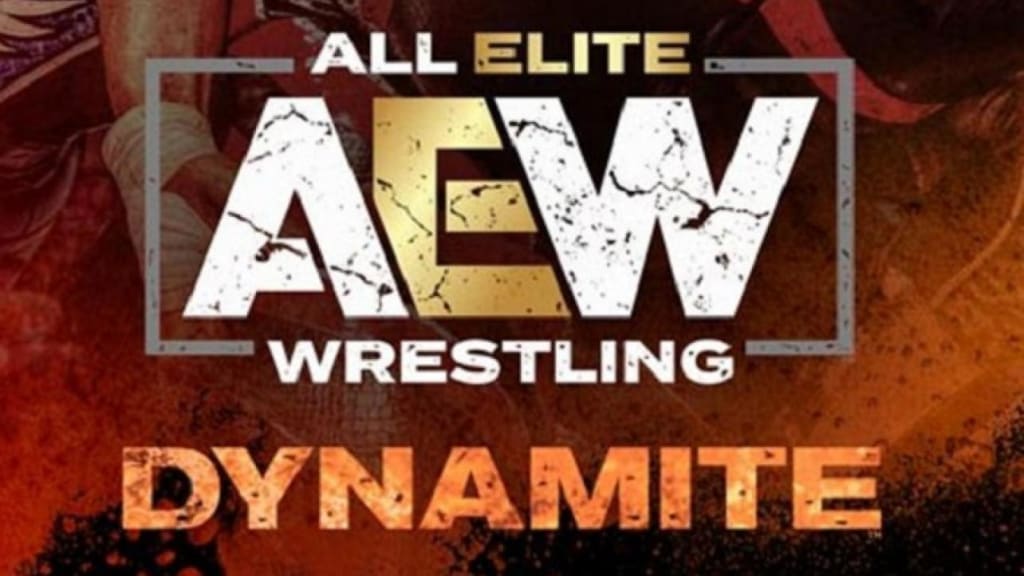 An elite dynamite year
One year ago today in Washington D.C., I was there live to see the debut for AEW's Wednesday Night Dynamite. I've been a pro wrestling fan for over 20 years, (25 to be exact) and I'm 32 years young to give you some perspective. Wrestling has influenced me in so many areas of my life, I owe so much to it. My mother loved wrestling as well, her favorite wrestler was the Undertaker. Those are some of my most cherished memories of my life watching a WWF PPV on a spring Sunday evening spending time with my mommy.
(I'm pretty sure she would've liked AEW she liked the nWo)
I'll never forget the first time I seen it (wrestling) and ironically it was the undertaker who completely took over my imagination. When I witnessed him make one of his ominous, grand, hair raising on your arms and the back of your neck legendary entrances. As we all know sometimes being with someone or something for such a long time is like being in a relationship and things can get stale.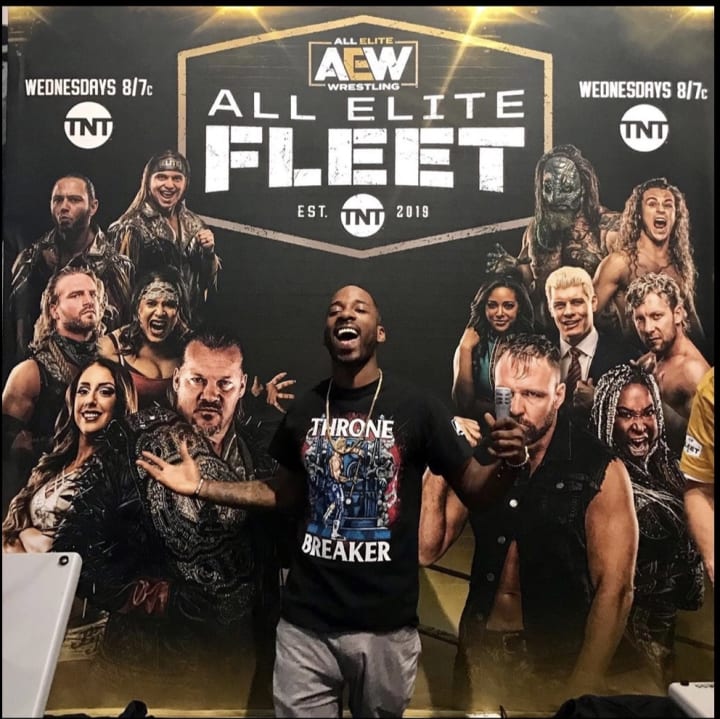 After WrestleMania 20 I very much started feeling that way about my beloved WWE. Growing up in the New generation, attitude era and entering the ruthless aggression era. I never stopped and maybe I was a bit burnt out. I stopped watching for about 5 years. My best friends in college were still watching, it was WrestleMania 25. One of the greatest matches of all time happened between Shawn Michaels and the Undertaker. I watched the rematch next year at WrestleMania 26 but I was still a part time fan. In the sense that I only watched the big 4 PPVs. Well by the time WrestleMania 27 came around it was a completely different story. My friends from college and I, went to WrestleMania 27 in Atlanta; then Miami; and then New York. Our last WrestleMania shenanigans were 33 in Orlando. At the close of 2017 I started getting that burnt out stale feeling again with WWE
(I'm writing this like I'm a burnt out veteran in the ring..I was but just from a fan's perspective🤷🏾‍♂️..Stop judging my life)
Chris Jericho aka Le' Champion had sparked my love for pro wrestling again by going to NJPW(New Japan pro wrestling) and feuding with Kenny Omega. Fast forward two years later and AEW is formed and immediately becomes to number 2 wrestling company not only in the USA but in the world! I had never seen
Strong style evolved before mixed with so many different spectrums of wrestling culminated in one company. Regarding NJPW when I first seen it (I was living in a WWE bubble)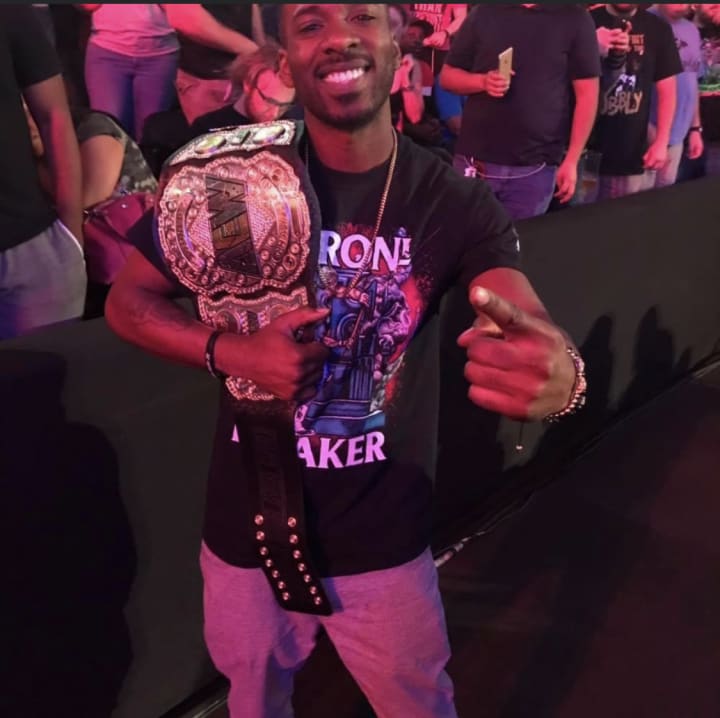 What also really sold me is a YouTube show called BTE (being the elite). The elite
(Kenny Omega & The Young Bucks)
Which is essentially a travel vlog but that grew into a sketch comedy wrestling universe in its own. They started pulling the audience deeper into wrestling storylines and characters. They also managed to get a lot of people (over) in the process and create their own story lines outside of the continuum of the companies they were associated with at the time.
*Pause the multiverse
(Over) in wrestling terms means popular with the crowd. Even if they are booing you, now you're over as a heel. A heel in wrestling terms is a bad guy)
-Broken Matt hardy voice
These are terms used on the inside explained through broken brilliance
*Unpause the multiverse
You couple that with amazing in ring action plus genuine comedy, and I was here or it. Rarely had I seen wrestling presented like that. Once again I was in a bubble! I'm not trying to get philosophical about this, but in some ways it's like a reflection of society. AEW represents this more progressive, creative collaboration, transparent, fan serving, talent driven style of wrestling. Oppose to the very formulaic by the numbers old, 50/50 insulting my intelligence, wins don't matter, nobody talks like that, make it make sense, beating the same drum, those rules applied then not now, who's booking this crap pal?! Kind of stuff!There's clearly a new paradigm shift amongst the people, from wrestling to society.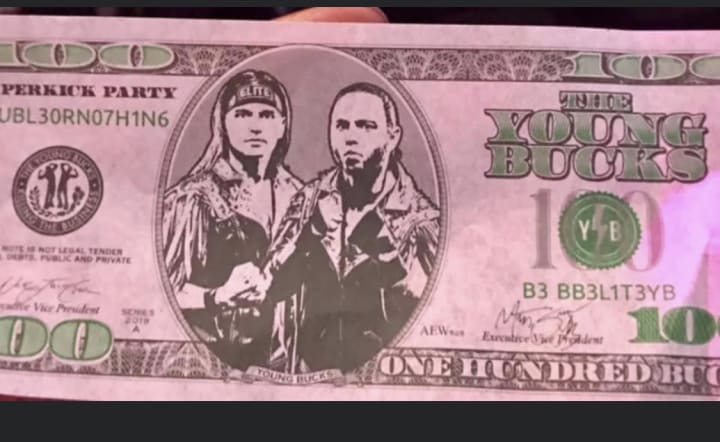 I very much enjoy the presentation of Wednesday night dynamite, from the wrestling to the story lines. To say that I was anticipating dynamite was an understatement. I wasn't born when NWA,WCW,WWE/F first came around, but I was here to witness the birth of something fresh.
And before you say ECW, I was 4 yrs young so..yeah..Though I did love me some ECW whenever I could find it, it would literally come on a different channel every week at like 1 or 2am .Those were the good old tape swapping days.(if you know you know)
Some people may see that as a bias but it's a fan driven product. l'm one of many fans who helped make AEW happen. It was built on a foundation of passion love. Fans wanting to see a sport,that we love, live up to its full potential,and set a new standard.
I went to the first and third episode of Dynamite in Washington D.C. and Philadelphia, PA
We (Kayfabe ave) would've been at blood and guts in NJ, but the global bastard has reeked havoc on public gatherings. From walking in the building to the last match on dark, those nights really kicked ass and flew by. One of the only issues I had with dynamite was there was too much wrestling! And they would (bury)the referee sometimes! (A lot)
*Pause the multiverse
(Bury) in wrestling terms means to severely undermine someone and make them look bad)
-Broken Matt Hardy Voice
These are terms used on the inside explained through broken brilliance
*Unpause the multiverse
Crazy right? Well at that time they had not found their balance of promo interviews and wrestling.
To me it's the best wrestling show any day of the week by a mile. One year later they still have that same energy, and intensity as they did on October 2, 2019 with a more balanced and filled out roster. At the time this article was written AEW has had 53 episodes, and a few of them have reached over 1 million.They average around 800,000-900,000+.
Even when WWE put NXT in direct competition with AEW on Wednesday nights. Out of 45 plus times they went head to head, NXT has only won a total of 9. I'm not bashing WWE, but as I alluded to earlier it's like a relationship. And over the years WWE has gotten abusive/complacent, and our trust has been compromised numerous amounts of times. Me trusting their storytelling is always met with resistance due to past transgressions of their own doing! Constantly dropping the ball, WWE is so easy to book (waves fist in air). What pisses me off the most is they are very capable of telling long term compelling stories, but they pick and choose when they want to.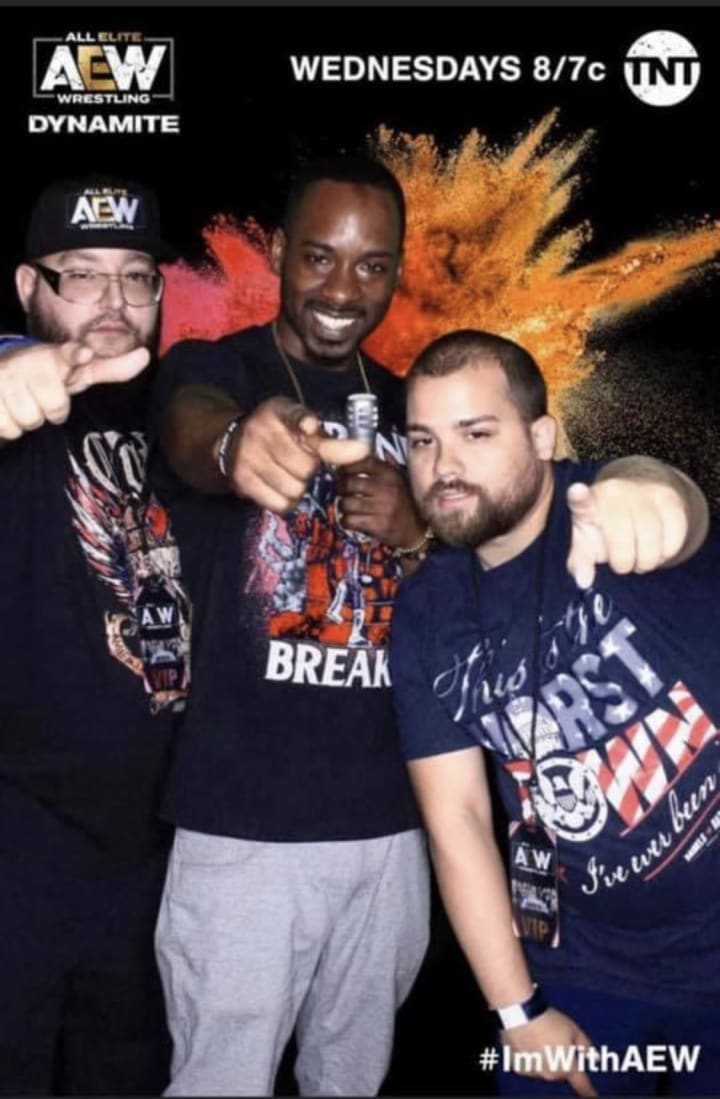 Wednesday night dynamite a year later is still elite no pun intended( it was) Dynamite continues to rule Wednesday nights and in many fans eyes professional wrestling as well.
Thank you for taking the time to read this
You can hear more about my points of view on wrestling at @KayFabe_Avenue
(All social media and podcast platforms)
Goodbye and Goodnight bang!