NBA News: The Portland Trail Blazers, among teams as a 'potential landing spot' for Zach LaVine
According to ESPN Insider Brian Windhorst, it appears that the Portland Trail Blazers have their eyes set on free agent All-Star guard Zach LaVine.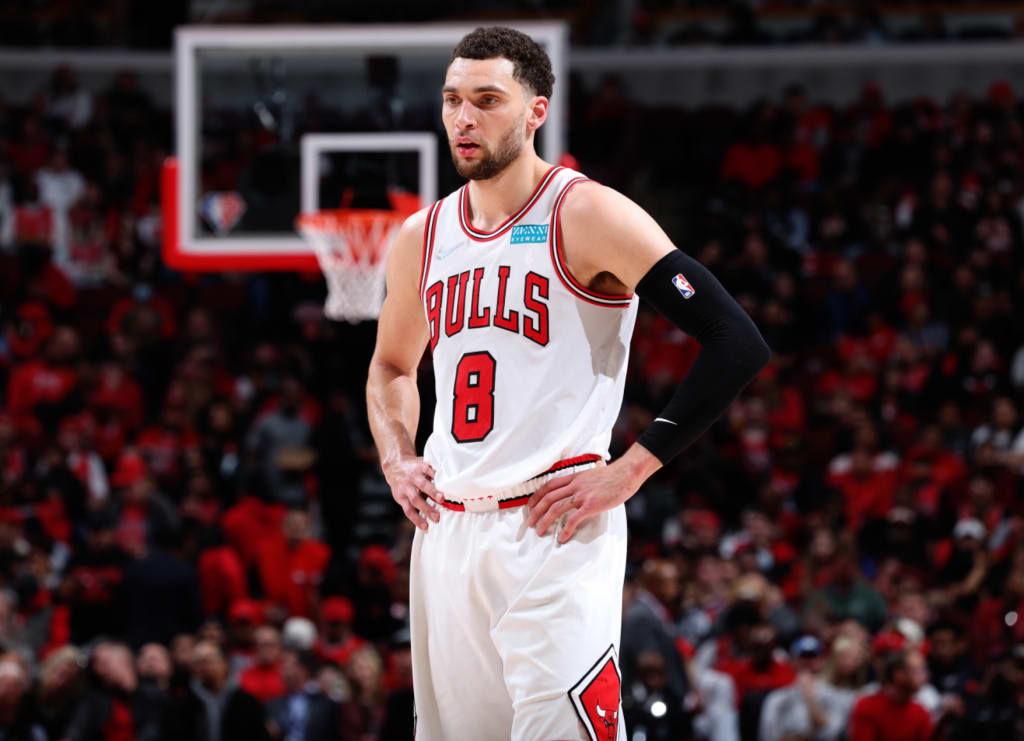 Image Credit: Bleacher Report
According to ESPN Insider Brian Windhorst on Twitter, it appears that the Portland Trail Blazers have their eyes set on free agent All-Star guard Zach LaVine.
Here is the report from ESPN Bleacher Report:
"The Blazers have "popped up" as a potential landing spot for Zach LaVine, per @WindhorstESPN
If I was the Portland Trail Blazers, I will do anything to get him. Introduce Zach to the city, give him a grand tour of Portland, invite Zach to famous restaurants, and explore samples of the finest dish in the city. Most of all, allow him to meet the current players and get to know each other for as many hours as possible.
Hypothetical
When the dust is settled, and if Zach becomes a blazer, there will be a bit of an adjustment period when the season begins till the All-Star break. By then, the chemistry between Zach and All-Star guard Damian Lillard will be amazing to watch.
All Damian needs is a star player like Zach to help him win games come next season. Imagine the tandem of Zach and Lillard. When healthy, these two can arguably become the best backcourt in the grueling west. The my-turn-your-turn fourth-quarter winning plays, pick and roll coverages, and teamwork from both stars will ignite the Blazers franchise to get Zach.
The Wait Game
For now, the Blazers have to wait in the upcoming free agency for Zach's decision. Lillard is being patient right now and has no time left as a Blazer, even though he has been saying the nice things to stay in Portland. For what is worth, Damian is doing the right thing as the leader to stay with the team and see how free agency unfolds.
In Zach's case, he has tons of teams to choose from and will enjoy every minute of it. Although the Blazers are among the teams eyeing Zach's direction, there are a handful of teams that can lure his services.
If Zach and had to choose, below is my list of teams that would engage in talks with him and win free agency:
Top Destinations
1. Dallas Mavericks
2. Los Angeles Lakers
3. Utah Jazz
4. Portland Trail Blazers
5. Memphis Grizzlies
6. Atlanta Hawks
7. San Antonio Spurs
If you don't agree with my list, you can add your own list in the comment section so we can discuss the possibilities of where Zach will be going next. For Portland to be among the teams that Zach will be visiting in free agency is great news for Portland fans.
People forget.
Zach LaVine is no scrub.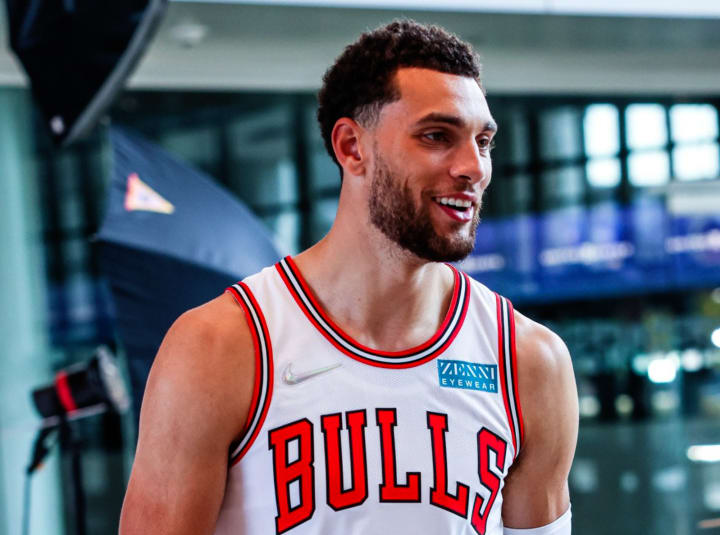 Zach can flat out ball with a number one option. Case in point Chicago Bulls, his former team. In his career with the Bulls, Zach averaged 24.4 points per game, 4.9 rebounds per game, and 4.5 assists per game while shooting 47.6% from the field. In addition, he shot 38.9% from the 3-point line, which is relatively solid due to his All-Star caliber.
Simply put, those numbers are what stars should put up on a nightly basis. Although Zach is not a superstar yet, he can be a great second option for any team that is available for his services. Before the 2021–2022 season, we wondered if the chemistry between Zach and All-Star guard DeMar DeRozan was in question. Witnessing the entire season and what both men were able to do together on the court, was something to behold.
DeRozan went on a Wilt-like historic scoring run with 35 + points in seven straight games, which we haven't seen before in our lifetime. As a result, DeRozan became the number one option for the entire season, while Zach became a sidekick, putting up solid numbers. In the end, injuries plagued the Bulls come playoff time, and the team lost in 5 games to the defending champions, Milwaukee Bucks.
After the tough loss, I know for a fact that Zach's time with Chicago had come to a disappointing end.
Takeaways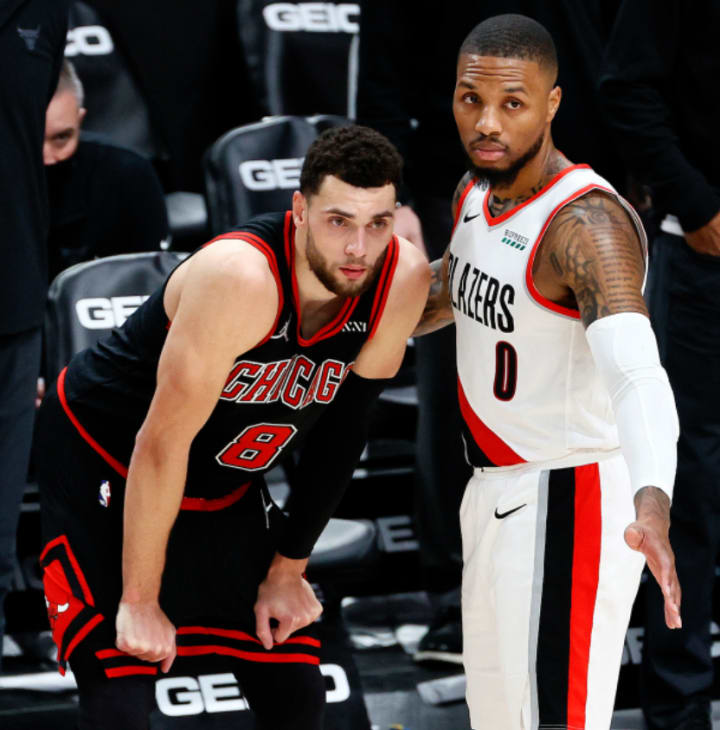 Enjoy the process of deciding your future and never let anyone talk you out of where you are going. The decision you choose is not just for you. It is for your family as well. Only a handful of players have the privilege of choosing a team of their choice and it should benefit the ones who want continued growth and championship aspirations.
Free agency is not just for selfish gain to earn more money when you choose a team. It is the experience of meeting new faces and making sure a team has all the qualities you are looking for as a player. Does a team you are choosing have a championship pedigree, positive culture, diversity, togetherness, no egos, and a fun environment?
If teams don't have these criteria, what is the sense to choose a team when you can just stay put for a longer deal?
In the end, it is Zach's decision and whether we like it or not, we have to wait until a decision is made.
Thank you for reading!
If you enjoyed reading this post, don't forget to like and subscribe so you won't miss any new posts.
Stay tuned for the next post and have a great day!
basketball
About the author
Sports Writer | NBA watcher | LeBron fan | WWE fan | enjoy reading nonfiction books | Truth bombs
Reader insights
Be the first to share your insights about this piece.
Add your insights