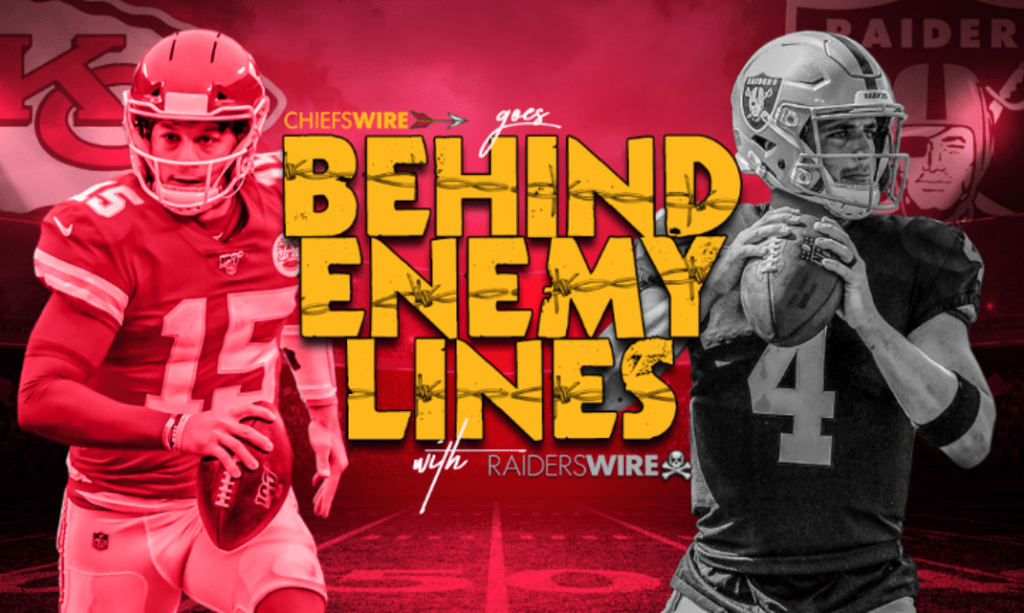 It's week 11. The season is moving so fast and 2020's moving like a turtle in molasses. I'm not sure how that's even possible but it is. Moving along from the year, another week means another lineup of games to predict, so here are my picks for week 11, guys.
THURSDAY NIGHT FOOTBALL: CARDINALS VS SEAHAWKS
PREDICTION: 37-34
Don't want to jump on a hype train but I think if you want the W here you have to. The Cardinals look good. They've definitely got less problems at the moment than the Seahawks. They're also not bad at getting to the QB, with 22 sacks on the season. If they put enough pressure on #3 and limit him it could be hard for the Seahawks to win. In the end, if the Seahawks come out as a composed unit they win. If the come out as anything we've seen the past 2 games... They'll take their 3rd L in as many games.
SUNDAY GAMES @ 1:00
LIONS VS PANTHERS
PREDICTION: 21-28
I think the Lions looked bad last week. They punted the ball more than Washington, they had more penalties than Washington. Washington even had 13 more first downs than the Lions, they just lost because they're Washington. The Panthers on the other hand are better than their record suggests. They've played the Saints, Chiefs, and Buccaneers in 3 of their last 4 games, and lost by a margin of just 5 points to the Saints and the Chiefs. I don't think it's easy or pretty but the Panthers should pick up a win at home here.
JAGUARS VS STEELERS
PREDICTION: 7-42
I don't think it's a trap game. The Steelers play down to team they don't have beef with, give them some beef and they're out for blood. The Jaguars put up 45 points on the Steelers in 2018 in an AFC divisional playoff game the last time they met and they wouldn't have forgotten it. The difference this year is: the Pittsburgh defense. The Jaguars on the other end are bad at everything they need to be good at. Last in sacks, 26th in turnover differential. Not feeling it.
PATRIOTS VS TEXANS
PREDICTION: 24-17
The Patriots need to win this game. They do not have an easy schedule ahead and this should be an easy W. How will they get the win here? Doing what they've done best on this 2 game win streak: put Cam Newton on child lock. If he has to throw, like he did against the Jets, just don't throw 20+ yards. If he doesn't have to throw, like he didn't have to throw against the Ravens, even better. I think it's a close game, I just have no faith in the Texans. Still, they have a chance if they take care of the ball.
RAVENS VS TITANS
PREDICTION: 31-20
I don't think the Ravens lose twice in two weeks. They're well coached and they have the defense to beat this Titans team. If you've been following this thread it's probably no secret to you that I am not impressed with the Titans. And that was before they lost 3 of their last 4 games. This is not just a 6-3 team. It's a 6-3 team that was 5-0 4 weeks ago. Since then they haven't put up more than 24 points. And in all their losses Derrick Henry has been held under 115 yards. The codes been cracked, the Titans are exposed. I think they drop to 6-4.
EAGLES VS BROWNS
PREDICTION: 21-17
I'm going to assume that last week was a fluke, and pick the Eagles team that beat the Cowboys, the Giants, and lost to the Ravens by just 2 points, 3 weeks prior to last. The Eagles didn't turn the ball over last week, they just disappeared on 3rd downs. If they can contain Myles Garrett, they're in a good spot to win, as their defense has allowed less yards than the Browns. And the Eagles sit third in sacks.
FALCONS VS SAINTS
PREDICTION: 21-35
The Saints have hit their stride. They're on a 6 game win streak, in which Drew Brees has thrown 12 TD's to 2 INT's. The defense has finally shown up, sitting 4th in yards allowed this season, with just 308.2 a game. They'll have a good test as the Falcons are 5th in total yards. Averaging nearly 400 yards a game. It's a battle I think the Saints can win at this point in the season.
WASHINGTON VS BENGALS
PREDICTION: 20-24
The Bengals put up 31 against the Titans so they can put up similar numbers against the Washington football team. The reason I don't have them matching that amount or doing better is because Washington has an underrated defense. They limit teams from picking up a lot of yardage. Why do I have Washington still picking up the L? They give the ball away too much. 16 giveaways so far in the season.
SUNDAY GAMES @ 4:00-4:30
JETS VS CHARGERS
PREDICTION: 21-24
Expect this to be close. Mainly because of 1 guy and that is Joe Flacco. He gave light to a struggling Jets offense last week and excluding his INT he had a more than solid day. He missed just 7 out of 25 of his throws for 262 yards and 3 touchdowns. The Jets haven't scored 3 touchdowns all season. Meanwhile despite the Chargers decline Herbert is at 19 TD's to 6 INT's and they're 4th in yards per game. If they don't turn it over, they win the game. Really wanted to give the upset here, the Jets just cough up games so often.
DOLPHINS VS BRONCOS
PREDICTION: 27-10
The Dolphins get it done. They do what they need to do to win games. Sometimes it's not a lot, but enough gets you the win. The Broncos haven't been able to get wins. That's due to 21 turnovers this season. 13 of those are Drew Lock's. That's over half of the teams turnovers. I just don't know if you have a QB on your roster right now who can play any better than Drew Lock right now with the receivers he has. If he's injured he's injured, but I might not change courses just yet.
COLTS VS PACKERS
PREDICTION: 34-30
Good game here. It's a good D against a good offense. As usual, I'm going with the good defense. The Colts are good against the pass. Rivers is good unless he's threatened, because he's not mobile. I think that will be the story of the game. Green Bay is middle of the pack in sacks, and the Colts protect Rivers with their life. He's only been sacked 8 times this year so far, and the Packers would have to get to him enough in this game to get in his head. They folded when they played Tampa's D and I think they'll fold here.
VIKINGS VS COWBOYS
PREDICTION: 28-14
The Vikings are playing well enough to beat the Cowboys. Kirk Cousins has stayed out of interception trouble. The Cowboys are coming off a bye, they'll probably have Andy Dalton back, and that's the most they have to look forward to. Their defense is a mess, Zeke's having his worse season and as a result they've relied way too heavily on the pass this year. As a matter of fact no team has passed more than the Dallas Cowboys this year. One sided offense, and not enough defense.
SUNDAY NIGHT FOOTBALL: CHIEFS VS RAIDERS
PREDICTION: 38-28
The ultimate rematch, right? It's my game of the week. I think the Chiefs pull it out. It's at home this time for them, and it looks as if the Raiders will have to bench some defensive players due to a Covid outbreak. In the end the Chiefs are going to be on their guard, right? We'll see. The Raiders will still have the offense that dropped 40 on them in week 5.
MONDAY NIGHT FOOTBALL: RAMS VS BUCCANEERS
PREDICTION: 21-38
The Rams offense doesn't wow me. Sure, they beat the Seahawks last week and it WAS their biggest win all year, but they put up 23 points. The Bucs have scored 23 points or more in 8 of their 10 games. Both defenses are good, so if the choice is between a Jared Goff led offense and a Tom Brady led offense you know who I'm taking. Every single time.
These are my predictions. Lots of good games this week so I don't expect to do half as well as last week but we'll see how it goes, of course.
As always, until next time.