Luka Doncic: Boy Wonder
Despite heavy skepticism, Luka Doncic should be able to make an immediate impact.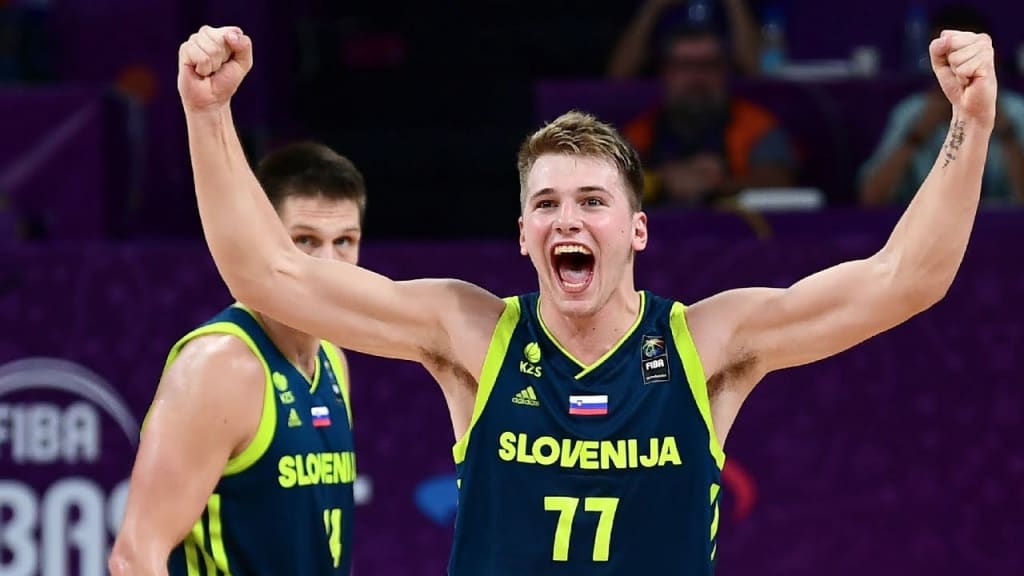 Be it in the EuroLeague or FIBA play, Doncic has been impressive to say the least.
Whenever the basketball world is introduced to a European prospect, we all typically call BS, often rightfully so. For every Dirk Nowitzki and Tony Parker and Giannis Antetokounmpo (only took me two tries to spell that LOL), we get dozens of players who never reach their potential, failing to be even average NBA players.
Luka Doncic is no different; scouts definitely had the same fears about him. Basketball in Europe is much more team oriented, not allowing individuals to post crazy stats that you'd see in the United States. European players are normally less athletic than their American counterparts, thus the transition to the NBA is oft a difficult one. And even if players can shoot, can they shoot consistently from NBA three-point range.
Key word being had.
Just watch this to see exactly what Luka is made of.
To make things short: he's being totally dominant and he's just 19!
Now let me be clear: I strive to make these articles as objective as possible, so this is not me jumping on the Doncic-hype train, saying he's going to be better than Dirk. But, I do think the kid is special—funny how I call him kid when he's older than me—and the Mavericks were smart in trading up for him this past draft.
The Mavs' point guard situation hasn't been good in a long time. Since winning the 2011 NBA Finals with an old Jason Kidd, the franchise has failed to land any star studded point man, with colossal flops like Rajon Rondo and Deron Williams. They believed Dennis Smith Jr. could be their franchise point guard, but as I stated in my previous article, he's much more of a score-first kind of player who would benefit from being off the ball.
Doncic In Action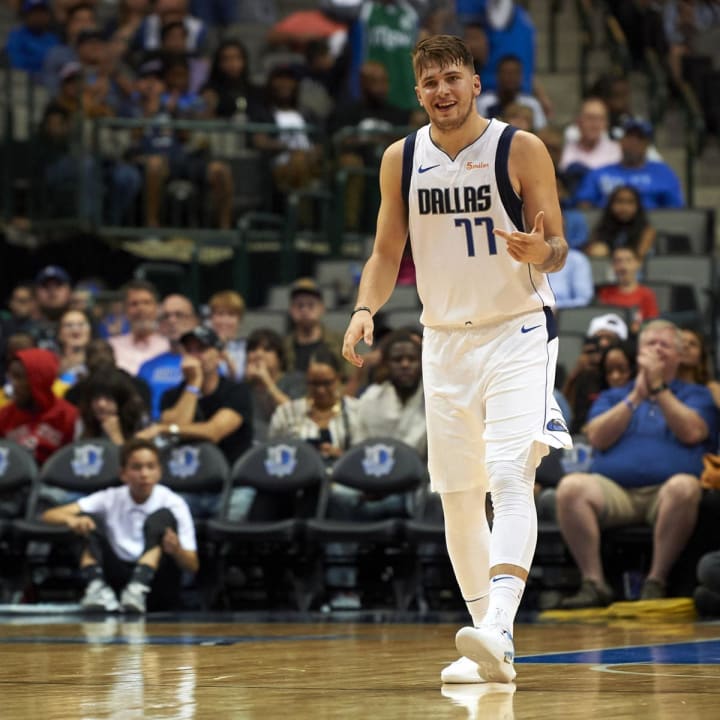 All that should change with Luka. He's a 6'7"-6'8" point guard with excellent passing skills; we're talking Magic, LeBron, Chris Paul-esque vision. He's big enough to get into the paint and can get a shot off anytime. He's not super athletic, but when you're bigger than everyone playing your position, you don't need super speed or bounce. With Doncic in the lineup, DSJ, and DeAndre Jordan (sorry Dirk—you're just too old), the Mavs will at the very least be an exciting team—Lob City 2.0 anybody?
Now, I pride myself in being as objective as possible, and I wouldn't be doing that if I didn't discuss Luka's flaws. He's an average athlete at best and will likely struggle to get past defenders. Sure, he can shoot over most guards, but if he consistently has to settle for contested mid-range jumpers, he won't be an efficient scorer in this league. Defensively, he has the size and length to be effective but he doesn't make the effort a lot of the time. With him and DSJ in the backcourt, they may get buckets, but they'll give up a ton of buckets back. And one thing I've noticed is that for as good a three-point shooter he is, he's not the best at the free-throw line, shooting 63.2% during the preseason.
I think Luka Doncic is going to be a great player and in a few years, should be an All-Star level player; the Mavericks will be in good hands after Dirk retires and will be an exciting team for years to come. While I don't expect the Mavs to make the playoffs, they should be competitive and stay in games much longer than most would expect. I don't, however, agree with 50%+ of NBA GMs who think Doncic will win Rookie of the Year. He simply won't put up the counting numbers that DeAndre Ayton—my pick and the intelligent pick—will get in Phoenix. Still, an All-Rookie First Team is in his future, as well as many more accolades to come.
Stat Predictions: 15.1 PPG, 5.3 RPG, 5.1 APG, 1.2 SPG, 0.4 BPG, 44.6 FG%, 35.2 3FG%, 72.8 FT%
P.S. Midterms are over and I finally have some free time to get some writing done and pay more attention to basketball. The league has been back for four days and we've already had some exciting moments. What's your favourite game been in this early 2018-2019 season? Let me know via my social:
Snapchat: midster007
Facebook: Olamide Olatunbosun
Instagram: @mdaywiththetrey
Twitter: @mdaywiththetre1
That's all for this article; hopefully it's not too long before I can write again. Until next time, deuces!
About the Creator
Huge NBA (more importantly LeBron) fan, love writing about things happening around the league.
Instagram: @mdaywiththetrey
Facebook: Olamide Olatunbosun
Reader insights
Be the first to share your insights about this piece.
Add your insights