LA-Bron: The Good, the Bad, and the Spitting - Part 2
The Los Angeles Lakers have come quite a way from when we last checked in on them.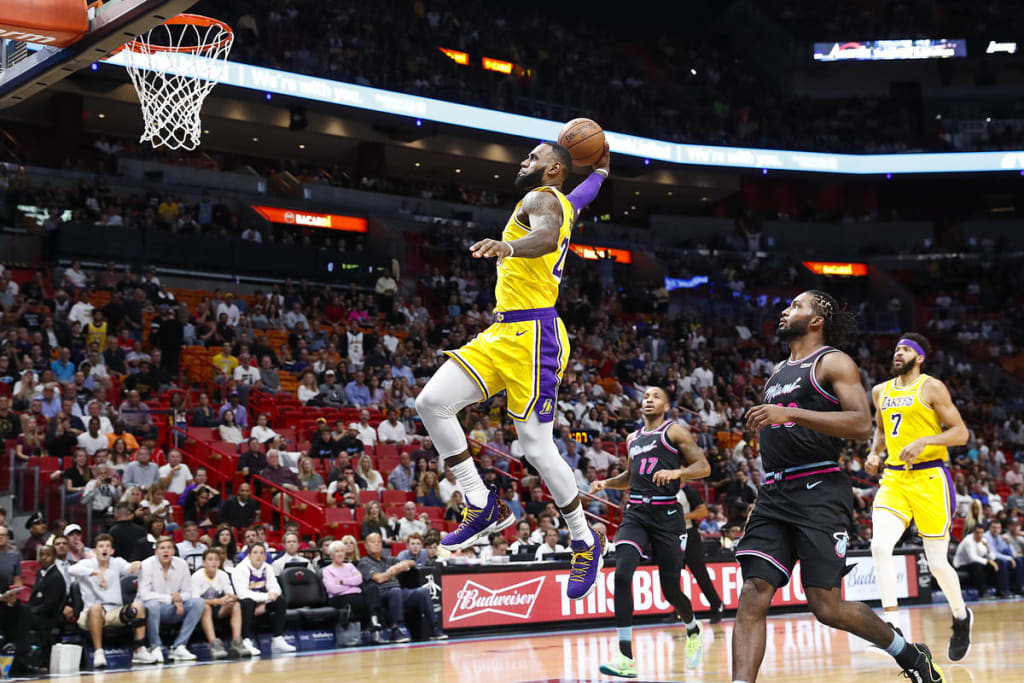 The Lakers have won three straight games and seven of their last eight, and LeBron James's play has been a big reason why.
When we last checked in with the Lakers, they were 2-3, on the outside-looking in when it came to the playoff picture. Now they're 11-7, good for seventh place in the Western Conference—what's crazy is that they're a single game outside of the first seed. So what has changed since the team's "dreadful start?" I'll be going through just that.
Before I begin though, in Part 1 of this series, I said it'd be a three-parter and that I'd discuss what wasn't going well with the Lakers. Well, I've now decided to scrap that. I'll check in on the Lakers once a month, each time discussing the good, the bad, and the ugly with the team. I'll do my best to keep each piece as brief as possible.
The Good: LeBron, Tyson Chandler, and KCP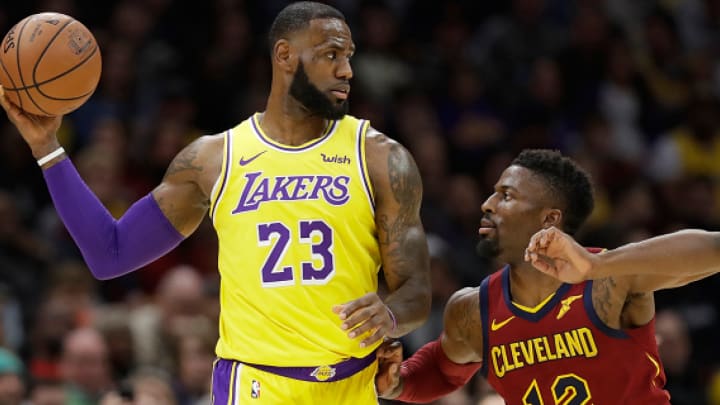 When it comes to the Lakers, everything starts with LeBron (duh). I remember seeing a statistic following the Lakers loss to the Toronto Raptors, saying that the team actually had a better net rating when LeBron was off the court versus when he was on it. Well, that has now been rectified as LeBron's on-off rating is +1.0—nothing major, but nonetheless, an improvement.
James has been on a tear as of late, notably dropping 51 points on the Miami Heat, and 44 points, 10 rebounds, and nine assists on the Portland Trailblazers. Overall, he seems much more comfortable on the Lakers; he's accepted that he has to carry a larger load and this has been leading to wins. It also helps that he's rediscovered his three-point stroke as he has been lighting it up from behind the arc.
However, there's more to the Lakers success than merely LeBron. I mean, if you actually compare his stats from November to October, there's only a slight improvement across the board.
October: 27.8 PPG, 8.6 RPG, 8.0 APG, 2.1 SPG, 0.5 BPG, 50.9 FG%, 27.3 3FG%, 78.7 FT%
November: 29.2 PPG, 7.8 RPG, 6.1 APG, 0.8 SPG, 1.2 BPG, 52.8 FG%, 47.6 3FG%, 70.1 FT%
He's improved in as many categories as he's declined in. So, then what's the external factor?
That would be none other than Tyson Chandler. LeGM himself struck again, calling in a favor from his former teammate James Jones, resulting in Chandler being waived and signed by the Lakers. This move was critical for the Lakers as they were extremely thin in terms of bigs and needed vast improvements on the defensive end. Chandler has done exactly what the Lakers needed of him. His numbers aren't impressive in the least, but the effort he brings to the table night in and night out on the defensive end has inspired the team—and saved their behinds on more than one occasion. Before Tyson joined the crew, the team was in the bottom third in terms of points allowed. Currently... they're still in the bottom third, but they are eleventh in the league in terms of Defensive Rating. With more time to gel, I can only see both of those stats improving.
Also, a nice surprise has been the improved play of Kentavious Caldwell Pope. After struggling to begin the year, he's averaged 12.8 PPG on 45.1 percent from three-point range in the Lakers six games between the Sacramento Kings and Cleveland Cavaliers. The Lakers have needed this because...
The Bad: Struggling Supporting Cast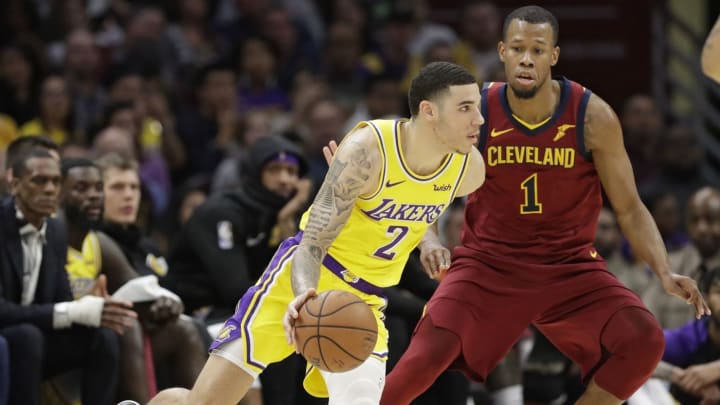 Remember how I raved about the Lakers young core and supporting cast? To begin the season, they were playing much better than anyone could have expected them to. I knew there would be some regression towards the mean, but I still expected there to be some improvement maintained.
Josh Hart, who was shooting lights out from the field and scoring over 15 points on a nightly basis to begin the season, has only reached double digit points four times in the team's last 13 games. More worrisome, he has failed to record a steal in five straight contests. While he has been struggling of late, he is still shooting above 40 percent from behind the arc and he continues to wow me with how strong he is defending much larger players.
Kyle Kuzma, who I thought was ready to become LeBron's sidekick over Brandom Ingram has come back down to Earth. His scoring average is just a tick above last year's, and he doesn't contribute much more to the game aside from putting up points. His three-point shot has fallen off a cliff, as he's shooting 29.7 percent from beyond. Kuzma isn't a bad player by any means. He's solid. But he either needs to become a more lethal scorer or find other ways to contribute to the game if he ever wants to be the consistent second option on this team.
Brandon Ingram is... OK. He's not playing out of his mind, dropping 20 every night, but he's only scored below 10 points once this year, so he's not playing terribly. He's still trying to figure out how to coexist with LeBron, as anyone who watches a Lakers game can see, it appears to be an awkward fit at the moment. Luke Walton has done his best to get Ingram to run with the second-unit a fair bit, but Ingram hasn't posted the desired results. To his credit, he was the team's leading scorer in their ugly win against the Jazz, dropping 24 points. There's still hope that Ingram can be a star in this league, it's just a question of if he'll still be on the team when he becomes one.
Lonzo, Lonzo, Lonzo... I'm not going to lie, he's my favourite of the Lakers young core. I appreciate the way he handles his business in a professional manner and does not let the distractions in his life affect his play. The problem is, he's not playing well. Last year, it appeared Lonzo had a total lack of aggression and was simply going through the motions. After a good start to the season, that old mentality has returned, and at the worst time. With Rajon Rondo sidelined with a fractured hand for at least a month, the Lakers have needed Lonzo to step it up. Lonzo's response was going scoreless in the team's first game without Rondo, followed by a two-point game. While his rebounding and passing have still been solid, his poor scoring is simply unacceptable. If the Lakers are to reach their full potential, they will need the aggressive version of Ball who attacked the rim relentlessly against the Cavs and made smart decisions in the paint.
The rest of the team (aka Lance Stephenson and Javale McGee) have seen both their minutes and their production decrease, but have still been overall positives for the Lakers this year. The point still remains: The supporting cast needs to step up because, while LeBron is doing just about everything—and getting them wins too—he shouldn't have to. There's enough talent on the team to make a deep playoff run the way the Western Conference is looking right now, so there's no excuse why this team should be struggling to beat the Cavs or the Atlanta Hawks.
The Ugly: Finishing Games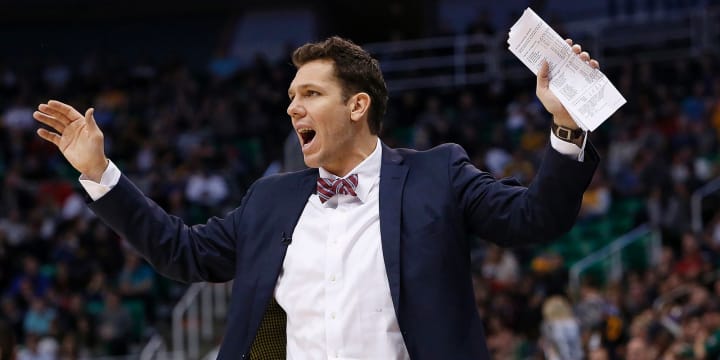 Going off my last point, the Lakers have struggled to close out games. They often hold large advantages from the early to middle parts of the fourth quarter, but manage to let their opponent back in the game with poor defense. If it weren't for game-winning free throws by LeBron, a game-saving block by Chandler, and a wide open three-point miss by Kyle Korver, the Lakers may have suffered three losses to lottery teams. It's easy to blame the team's lack of chemistry and relative youth, but really? You're going to beat the Mavericks, Hawks, and Cavaliers by a combined six points?
I think a lot of the blame can be put on Luke Walton. No, I'm not suggesting he get fired or that there is tension between him and Magic Johnson, I simply think his fourth quarter rotations are a bit off. He has a habit of letting LeBron play the opening two to three minutes of the period, then sitting him, allowing him to re-enter the game with under six minutes left. I understand that James needs his rest, but he can get it in between quarters and during timeouts. Don't put him in, take him back out, and put him in again. Let him sit the first few minutes of the fourth while Ingram takes control of the offense and either insert James when he's rested or the game is about to slip away.
And that does it for this article. Sorry I didn't post anything last week. I was too busy with homework and job searching to even breathe last weekend. In the last week though, I did receive more article ideas and suggestions from readers, so expect those to come soon. Keep them coming; you know how to reach me:
Snapchat: midster007
Facebook: Olamide Olatunbosun
Instagram: @mdaywiththetrey
Twitter: @mdaywiththetre1
Thanks for reading, and until next time, Deuces!
About the Creator
Huge NBA (more importantly LeBron) fan, love writing about things happening around the league.
Instagram: @mdaywiththetrey
Facebook: Olamide Olatunbosun
Reader insights
Be the first to share your insights about this piece.
Add your insights