Kobe Bryant: Mamba Forever
The Greatest Laker of All-Time
As we all know, one of the greatest NBA players of all-time met a tragic fate the other day. I am heartbroken by the news as is all around the world who watched his greatness. This article is meant to honor Kobe by going through his legendary basketball career. #MambaForever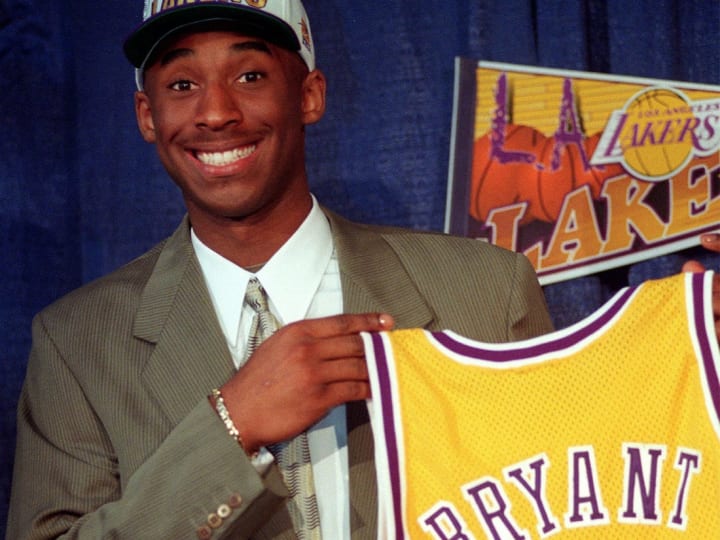 Straight out of high school, Kobe Bryant was the 13th pick in the 1996 NBA draft to the Charlotte Hornets. However, he was immediately traded that night to Los Angeles where he began his 20-year career as a Laker.
Kobe's first year came off the bench behind Eddie Jones but he quickly became a star in the league, making his first All-star appearance in 1998. He wow'd crowds with his showtime flying dunks and even won the Slam Dunk Contest in 1997. Everyone knew that this young kid was something special.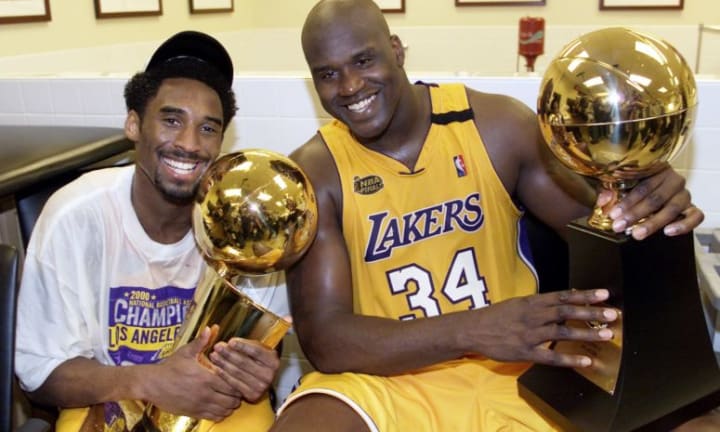 Once the new century hit, Kobe and teammate Shaquille O'Neal quickly became the most fearsome duo the NBA had ever seen. With splits of 22.5, 28.5, and 25.2 PPG, the Lakers won three straight championships under coach Phil Jackson.
Despite the success, the locker room was a rough place. Shaq and Kobe frequently battled it out against each other. Although Shaq came home with all three Finals MVPs, it was always debated who was the leader of that team. But to me, it doesn't really matter. Shaq couldn't have done it without Kobe and Kobe couldn't have done it without Shaq. Although it seemed like these 2 hated each other at the time, a brotherhood that came from it.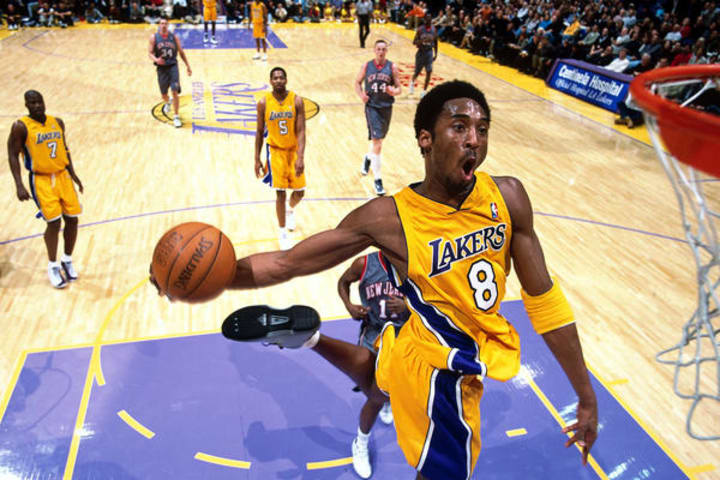 The skill that Kobe Bryant had was amazing. Never have I seen someone with so much passion and dedication to the game. I've heard stories over and over again about how his "mamba mentality" drove him. And I'm sure that all of you have seen the memes of how crazy Kobe's workouts were. Although many of them are exaggerated, never have I seen someone that had the work ethic that he did. The man was in the gym hours before practices were to begin. Most players arrive on time. Good players arrive early and legends arrive even earlier than that. Kobe showed us what it really meant to work hard.
His deadly fadeaway, his showtime dunks, his clutch game winners, the best footwork that I have ever seen and the locking down of other superstars. This man had it all. There was not a single flaw in his offensive game. And I know a lot of people criticize him for not passing, but the man was a team player, averaging almost 5 APG for his career, which is incredible for a shooting guard. There were no flaws in his game. Free throws, midrange, three-pointers, he could shoot anywhere on the court and could finish anywhere around the rim. He was a 2x scoring champ.
His defense was underrated as well. When people think Kobe, they think mainly of his offensive game but his defense was amazing as well. He was 9x All-defensive first team selection and 3x All-defensive second team selection.
Because his game was so complete offensively AND defensively, he was named an All-star 18x and was an 11x All-NBA first team, 2x second team and 2x third team selection. Absolutely incredible.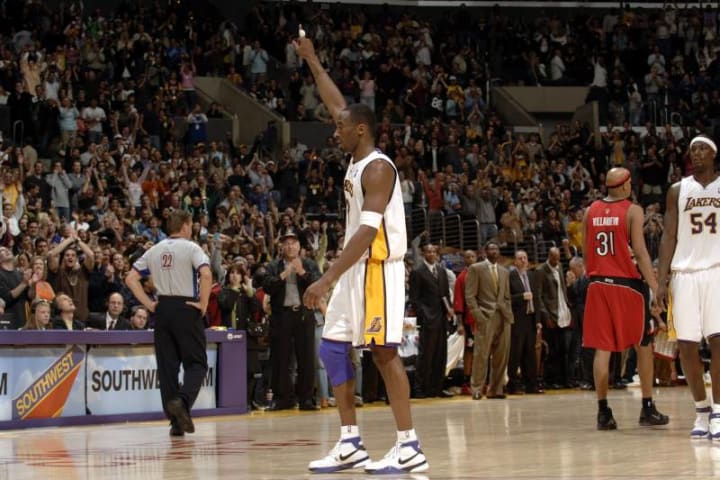 No one could forget his 81 point game. I don't have much to say here but wow. 81 point game.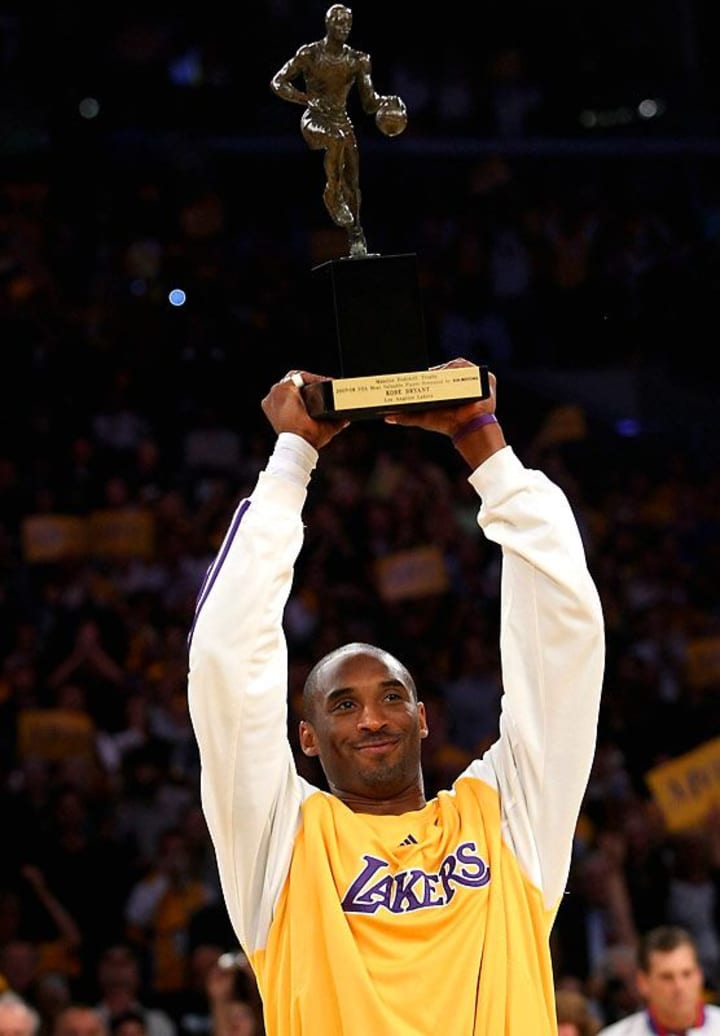 Losing Shaq was tough, but it really showed us how good Kobe was. Averaging 27.6, 35.4, 31.6 and 28.3 PPG over a 4-year span was incredible. Kobe also was named his first and only MVP in 2008, which most people argue that he should have been awarded more. The Lakers struggled at first without Shaq but then they went on the rise again. 40-point games, 50-point games, 60-point games and then his 81 point performance, Kobe was an unstoppable scoring machine. His scoring was so great that he finished 4th in all-time scoring with 33,643 thousands points.
A turning point in his career too was the number change. Everyone knew Kobe as #8 but now he was #24 and his amazement did not stop.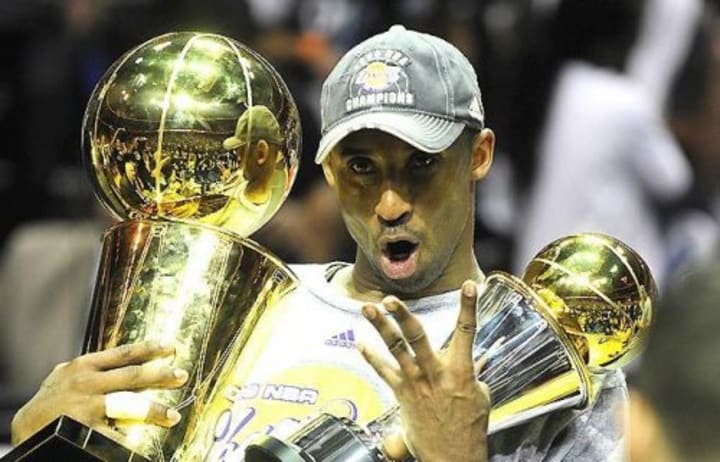 2 more rings. 2 more rings for Kobe Bryant. This time, it was indisputable that he was the MVP of his team. Kobe was on top of the world and no one wanted to play against the Lakers, because they knew it wouldn't end well. I grew up watching Kobe. I went to games of Kobe. I watched Kobe put the smackdown on teams over and over again, year after year.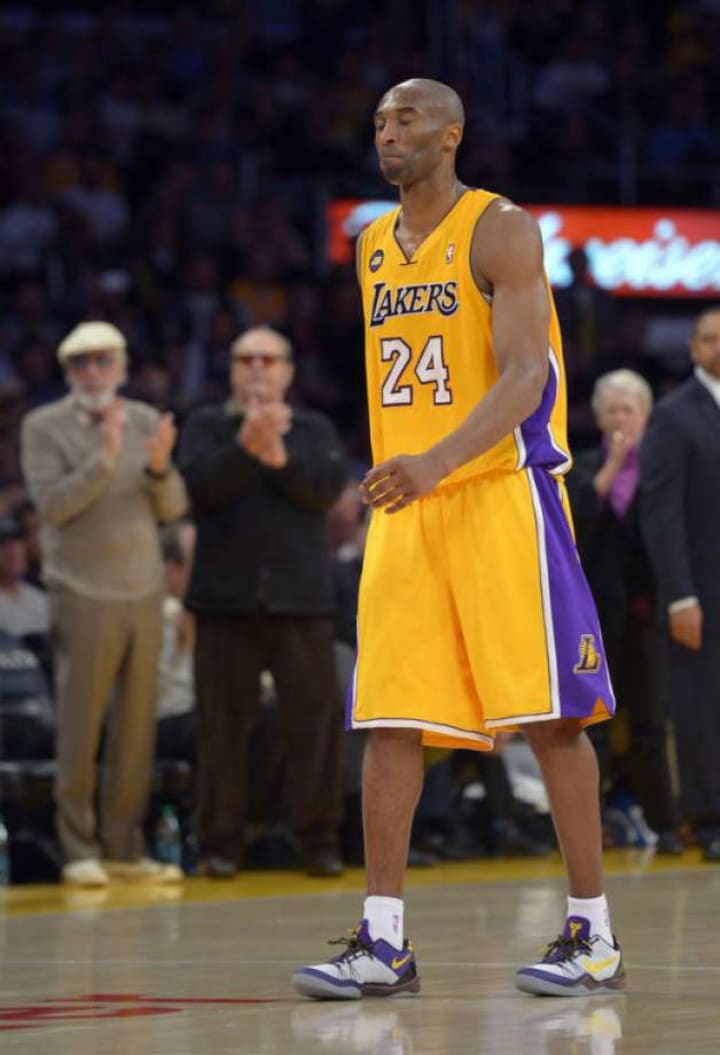 Once Kobe got older, injuries became more frequent. His Laker team struggled a lot but no one doubted that Kobe was still a superstar. Kobe was already regarded as one of the best players to ever play the game.
One of the most "mamba mentality-like" moments was when he tore his Achilles. An achilles tear is one of the most serious injuries one can have when it comes to your leg. It takes months to even a year to fully recover from it. However, when he Kobe tore his achilles, he got up, walked to the free throw line, popped both shots, and walked off. Wow.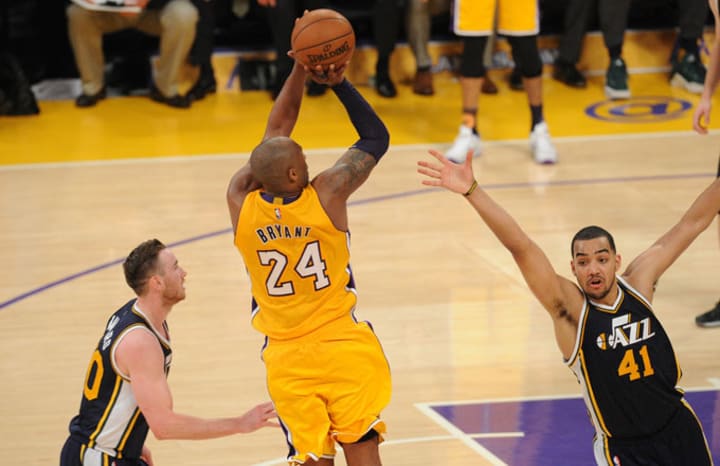 Kobe finally announced his retirement and his final game came against the Utah Jazz. Everyone knew it was a special outing because it was Kobe's last game. And he finished it in the most Kobe-esque way. Dropping 60 points and hitting clutch shots to secure the win.
Kobe Bryant changed this league. His play style, his mentoring, his coaching, his family life, his relationship with his league mates, even his shoes. Everyone looked up to Kobe because not only was he an amazing player, but an amazing man. He changed the league. His number 8 and number 24 now hang in the rafters of Staples Center and will soon hang for the Dallas Mavericks as well, a team he never played for, yet was so respected that they chose to honor him this way. His beautiful words as he left Staples Center are a great way to attribute his game. "Mamba out."