Harrison High School Athletes to Remember
A Look Back at Notable Athletes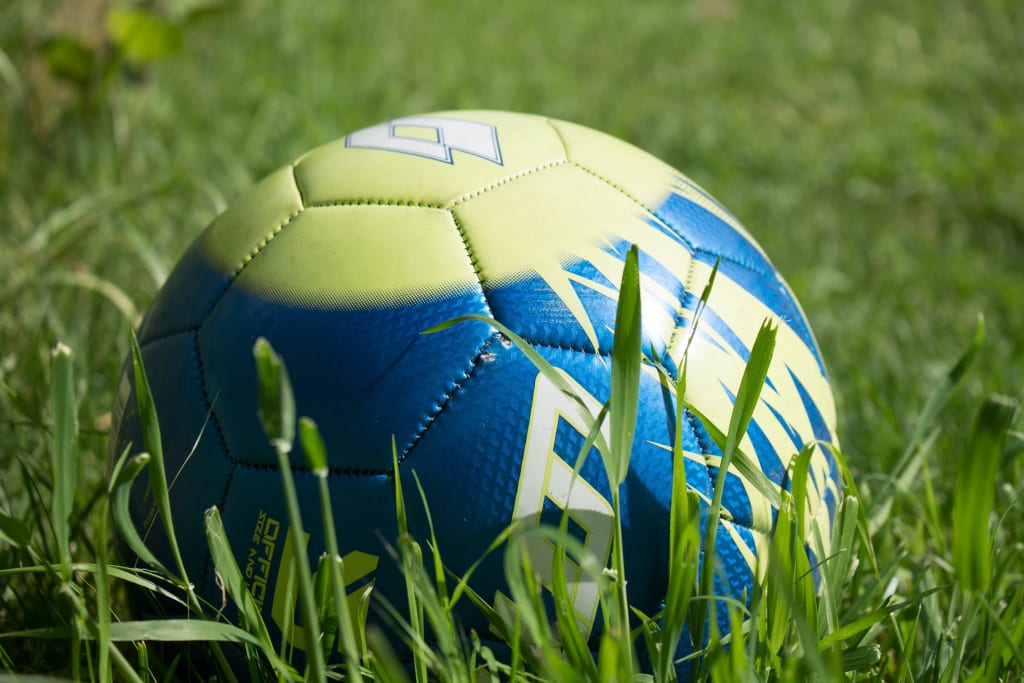 Harrison Goalie Thrives on the Action
Harrison Goalie Jackie Fonseca knows that even when the play is breaking away from her end of the soccer field, she has to be on her toes. "At any given moment, anything can happen," she said. But the randomness obviously increases as the action bears down on her. That has her being open to the added intensity and plays a big part in closing down attacker after attacker.
"When you make a big save and the crowd goes, 'Oh my God, how did you do that,'" said the senior captain, "It's worth the pressure."
On the other hand, a goal given up sometimes causes a release that her teammates are the first to hear about. Blaming herself when warranted, she also gets vocal when it's on the defense. "What was that… no… you can't let that happen," she'll vent to teammates. "But my team understands that what I say on the field stays on the field. I don't take it home."
Either way, she knows it's something she needs to control. Ultimately, she strongly stands behind the defense in front of her. "I really love them," she said, "because without them I'd be hanging back trying to stop a lot more balls."
Unfortunately, the offense seems to have hit a wall, and the scoring lately has been scant. "We're in a slump," she lamented.
But she's certain the 4-6-1 start does not reflect where Harrison will be at the end. "I think this team will go further in the sections than last year's semifinal exit," she concluded.
Harrison Defenseman Provides Hard-Working Example
Harrison Soccer just opened its season with a 1-0 loss. Senior Brandon Ellis served as temporary captain until the team decides on a permanent leader. Either way, he has the right mindset, and following his shoes represents a good place to rebound.
"You have to lead by example," said the defenseman, "because if they see me working hard, they will work hard too."
The formula translated to an early season victory over the eventual Section 1 Champs (Byram Hills) and got Harrison to the Quarterfinals of the section tournament. But the loss of four starters has them up for the challenge. "It's going to be hard to make up, but I think we can do it," said the All-League sweeper.
The same goes when they finds themselves behind in a tough game. "We keep working hard because you only need one or two good opportunities to score," he said.
On his end, Brandon gets up in the face of area scoring leaders—no matter the count. "It gives me motivation to stop them and makes me go harder on them," he said.
In turn, Harrison Coach Loughran drills the basics—passing and movement. "He wants us to always build on that, and if we can, then we'll have a good team again," said Brandon.
Playing second fiddle to football works to their advantage too. "It makes us work harder," he said, and setting their sights on stealing some attention won't detract from the goal either. "The more we win, the more people will come to see us," he said.
Harrison Tennis Player Hits from the Baseline and Breaks Ahead on Her Return
Cayla Pettinato of the Harrison Tennis Team prefers to stay back and hit from the baseline. "My net game isn't as strong," she said. But knowing how to put a bad game or two behind is what keeps the senior captain ahead in the overall line score.
"I always tell myself, think of each new game as a fresh start and don't worry about being down," said the All-League singles player.
Earning a spot on the JV in 8th grade, she initially cracked the varsity roster on the doubles card and went from there. "I moved up the ladder into a singles role by junior year," she said.
Minus the camaraderie of playing with a partner, she still considers tennis a team sport despite going solo these days. "Each match counts toward the final score," Cayla said, "so it's a lot of team bonding."
Nonetheless, she holds up her end for Harrison and makes her breaks with a strong service return. "You have to be on your toes because you never know where the serve is going," she said. "You have to read the serve off the racquet and get ready to hit a great cross court."
On the other hand, her allegiance is to the hardest overhand in the game. "I'm a Nadal girl," she said in admiration of his motivation and drive.
Otherwise, college plans are not yet certain, but she plans to study something in the sciences and in a location that will afford her year-round court time. "Somewhere in the south," she concluded.
Please Like My Facebook Page
Author can be reached at [email protected]