Handicapping Thursday's NCAA Men's Tournament Games
Best Bets for Thursday's Games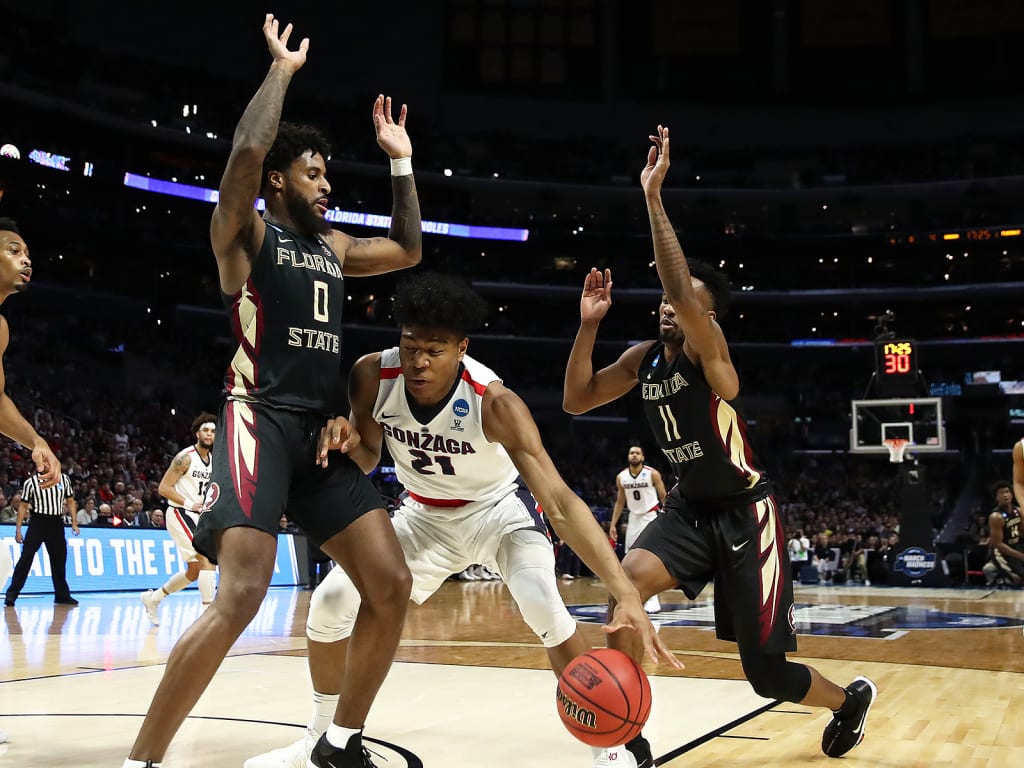 For the first time in a long time, the tournament has been mostly chalk this year. We have reached the sweet 16, and we have every single 1, 2, and 3 seed and have two of the 4 seeds left. Will we see that change during Thursday's sweet sixteen matchups?
4. Florida State vs 1. Gonzaga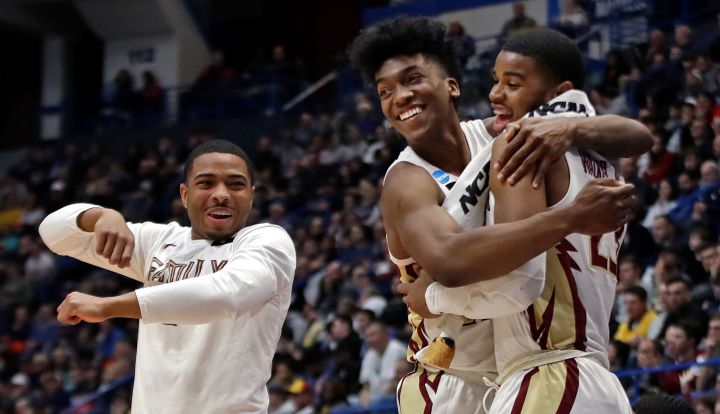 The line: Gonzaga -7.5
The total: 146.5
We have ourselves a rematch of a sweet sixteen matchup from last season when Florida State upset Gonzaga. The Bulldogs, led by frontcourt pairing, Brandon Clarke and Rui Hachimuri, have been dominating teams all season long including handing Duke its first loss of the season. Florida State boasts great size itself and is led by a combination of its great length, reliable scoring options, and an emotional charge brought on by the death of forward Phil Cofer's father, who passed away during the team's victory over Vermont in the round of 64. Cofer will not be with the team during their matchup with Gonzaga on Thursday, but they will be playing for him and his father just as they did in their blowout win over Murray State. Will this be enough to combat the nation's number one scoring offense in Gonzaga, who is scoring 88.2 points per game and allow them to repeat last years upset? That answer is no. While I do believe that Florida State will give Gonzaga a tough game, Gonzaga's offensive firepower will be just too much for Florida State to handle. Gonzaga's frontcourt should be slowed down just a little bit by Florida State's size inside, but Gonzaga's guards and transition offense should be able to pick up the slack. Expect a close game, with Gonzaga doing just enough to pull away at the end.
The bet: Over 146.5 and Florida State +7.5
3. Purdue vs 2. Tennessee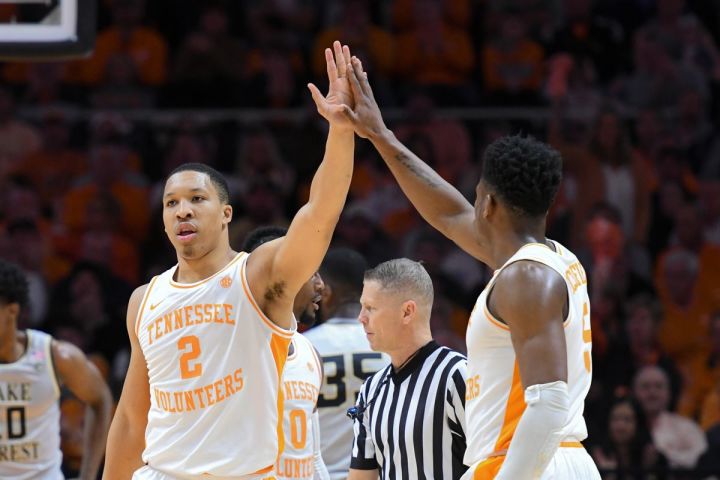 The line: Tennessee -1.5
The total: 146.5
Tennessee comes into this one after a brutal battle with a scrappy Iowa team in a game that had no business going to overtime. Both games that the Volunteers have won this tournament have come after getting up big in the first half and then letting their opponent back into the game in the second half. Getting up big in the first half has actually been a theme of the Volunteer's season. They are seventh in the country in first-half scoring, averaging 40.1 points and they are third in first-half scoring margin, at 8.7 points.
Purdue has dispatched both of their early tournament foes with relative ease, but they are in for a bar fight against a talented Tennessee team who is probably the best team they've played all season. The Boilermakers have one of the best guards in the country in Carsen Edwards and shoot the three well at 36.4%, both of which are ingredients you need to make a deep tournament run, but during Matt Painter's 14-year tenure as head coach, they have won a sweet sixteen game. They will get down by double digits early, but I expect a very close game in the second half.
The bet: Tennessee first half -.5
3. Texas Tech vs 2. Michigan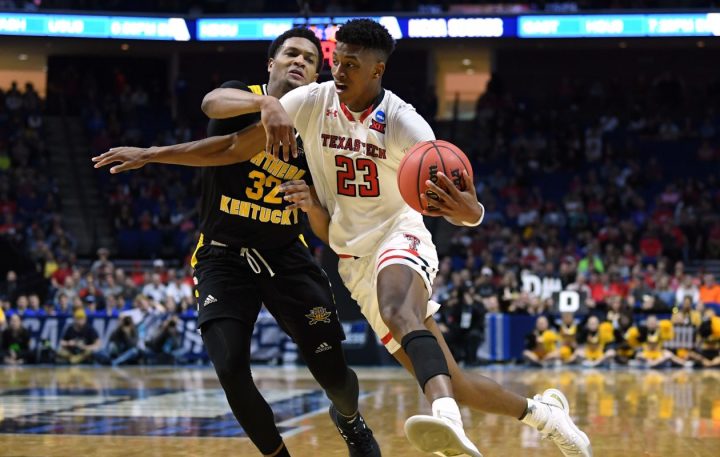 The line: Michigan -2
The total: 126
If you're a fan of good defenses, this is the game for you. Texas Tech and Michigan boast some of the nation's best scoring defenses, both allowing under 60 points a game. In terms of what both teams do well, they are pretty similar. Both sides have good length to pair with great defenses and shoot the three ball pretty well. However, Michigan is running into one of the hottest teams in the country in Texas Tech, who have won 11 of their last 12 and have covered the spread in 10 of those games. In a game that expects to be a low-scoring, grind it out battle, I am going to ride with the hot team and the team with the best player and take Texas Tech with the points. When teams are so evenly matched like this, the best player usually carries one team to victory, especially on a big stage like the tournament and Jarrett Culver is that guy. Culver is a projected top ten pick in the NBA draft and has already shown his ability to rise to the moment in this tournament with games of 29-8-7 and 16-10-7. The Wolverines have no one that is up to the task of shutting Culver down. Culver will dominate, and Texas Tech will win a close one.
The bet: Texas Tech +2
12. Oregon vs 1. Virginia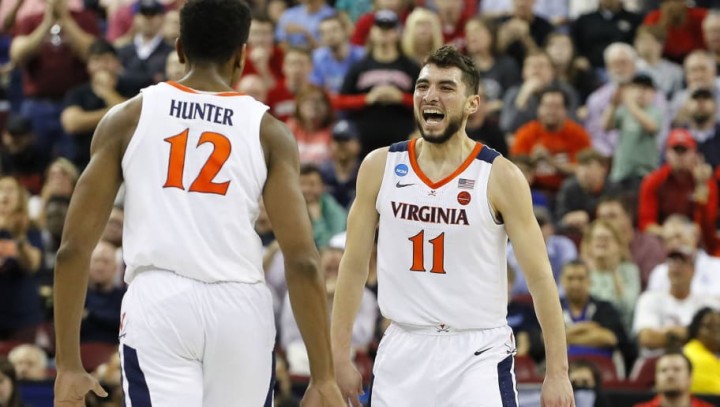 The line: Virginia -8.5
The total: 119.5
After falling behind 16 seed Gardener-Webb at halftime, many began to wonder just how much of an effect that loss to UMBC last season was having on a Virginia squad that is considered a favorite for the tournament. Virginia has gone on to put those questions to bed, for now, after going on to put Gardener-Webb and Oklahoma away with relative ease. The Cavaliers are led by forward DeAndre Hunter, who is a likely top ten pick in the NBA draft, who sets the tone for them with his suffocating defense and excellent three-point shooting. The Cavaliers are the nation's best scoring defense, only allowing 55 points per game. What is particularly challenging about facing this team is the disciplined and slow paced game they play, makes their defense even more effective. Virginia limits your opportunities and makes the most out of theirs, shooting 47.8% from the field and 40.9% from three. It's hard to keep up with the Cavaliers and even harder to come back on them.
The Ducks, led by sensational guard Peyton Prichard, are probably the hottest team in the nation, winning their last ten games. After losing big man and NBA hopeful Bol Bol early in the season, the Ducks seemed hopeless until out of the blue, they went on an improbable run to a Pac-12 title and two victories in the tournament. A big part of the run that Oregon is on is the defense they are playing recently. Oregon allows the 12th least amount of points per game with 62.5, but lately, it has been on another level. In eight of their last ten games, the Ducks have held their opponents to less than 60 points. For a team that does not shoot or score particularly well, holding Virginia to less than 60 is vital to victory for the Ducks. I believe the Ducks' magical run will come to an end and Virginia will suffocate their offense.
The bet: Virginia -8.5
basketball