FIFA World Cup Qatar — end of the round of 16 talking points
How just a goalkeeper is not enough, how penalty takers are getting protected ...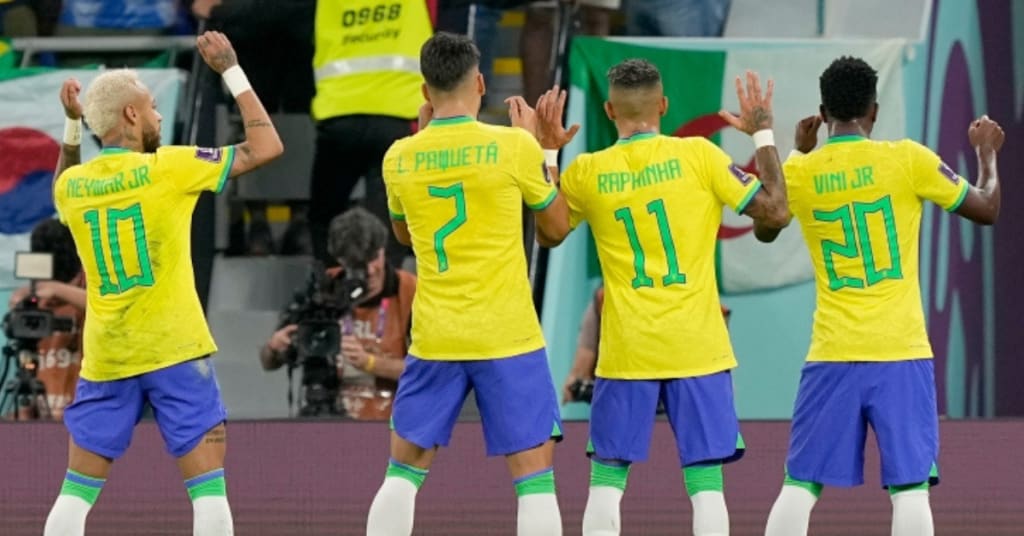 📷 © Pixabay
Only eight teams remain in the race to win the World Cup title. Deservedly so. They have shown the most quality. There are a lot of scenarios possible. England is flying, France and Brazil look astonishing and there is a possibility of Cristiano Ronaldo and Lionel Messi meeting in the final. But let us first take a step back and explore what we have learned.
1. Protecting your penalty taker never gets old
When a penalty taker is preparing to take a shot, he is often targeted with trash talk from opposition players. Moreover, they tend to destroy or weaken a penalty spot before taking a shot in order to lower their chances of scoring.
Actually, one of the most clever ideas is to make a hole in the area where shooters will place their standing foot. Goalkeepers also have some tricks up their sleeves in how to influence penalty takers.
How to tackle everything? Easily. Like Brazil did with Neymar. Raphinha took a ball in his hands and stood on a penalty spot. When a referee eventually moved everybody away, he gave a ball to Neymar and spared him everything that I mentioned above.
2. Managers manage. Keep that in mind
Cristiano Ronaldo is on the bench for Manchester United. A major problem. Cristiano Ronaldo is on the bench for Portugal. Not an issue.
Coincidence? I don't think so. I would say a big difference in managing him from the experienced Fernando Santos and the far more inexperienced Erik ten Hag. Seeing that difference from just public statements is enough.
Superstars are more sensitive and complex than "ordinary players", so they need extra treatment. This is the aspect where managers need to invest more of their time and efforts to control the situation.
As we have seen in the case of Fernando Santos if dealt with properly, a team benefits heavily.
3. Goalkeepers can not win your matches on their own
Pundits in England like to unanimously point out that the best football goalkeepers win you matches over and over again.
But what about when these goalkeepers are alone? Can they single-handedly drive a team forward?
They can, but only to a certain point. Wojciech Szczęsny produced miraculous appearances. Top saves, penalty saves, command of an area …
The only downside of Poland is that he was left alone. Across the whole tournament, there were no signs of his teammates being dragged onto that train of excellence.
4. Show must go on
Trying to stand out from the crowd rapidly increases from day to day. The competitiveness is severe. On every level. Especially with all the social media.
Therefore, when you see Louis van Gaal dancing after a game against the United States it's hard to argue that is for anything else than a show.
On the other hand, life is too short and cruel to not enjoy the beautiful parts of it. So let him have it. The Netherlands will probably eventually get criticised by Roy Keane anyway.
5. Are favourites really that superior?
In a world where quality and especially money prevail, we live for the upsets. For a smaller nation to stun everybody and progress unexpectedly far. I have written about it in one of my other world cup stories.
Therefore, when looking at the last eight teams, it's hard to argue that any of the best teams are missing. Yes, some may say that Spain could be there instead of Marocco and that Belgium finished their journey too quickly.
But although everyone had a chance it's fair to say that there really haven't been any major surprises. That can only change if, for example, Marocco gets to the semi-final or final.
Reader insights
Be the first to share your insights about this piece.
Add your insights