FIFA world cup Qatar — end of group stage talking points
Blessed with run and gun but a black mark on calculations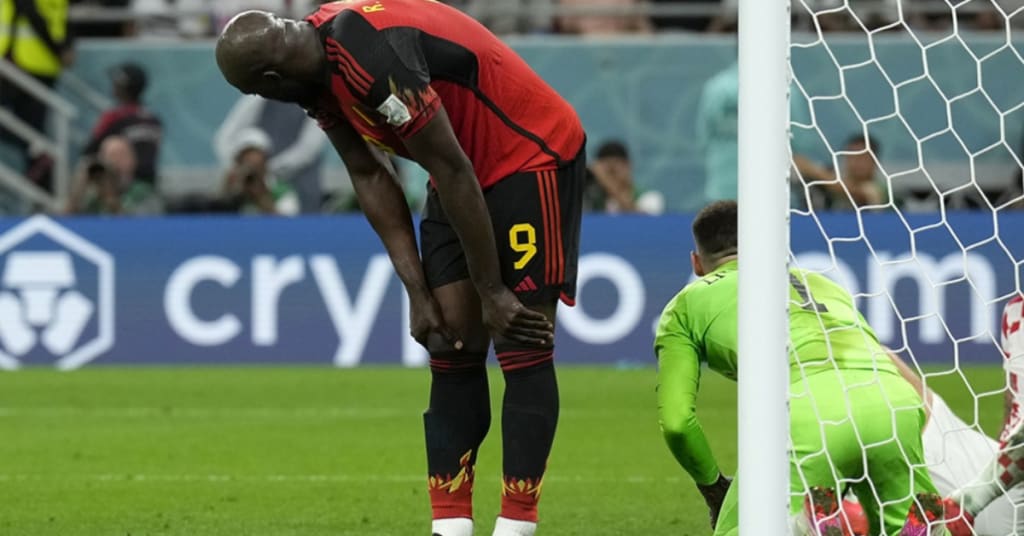 📷 © Pixabay
There we have it. The end of group stage matches. After the first two stories of talking points, we'll look at the interesting things that stood out in the final group stage matches. Hope you enjoyed it because such all-or-nothing football is not expected to come in the knockout phase.
1. A striker can also be a villain
Vukašin Petranović, a goalkeeper coach that is a pure legend of Velež Mostar and played a lot of tough European matches, for example against Barcelona on Camp Nou, came to me one day in training and asked: "What do you think? Is it better to be a goalkeeper or a goalkeeper's coach?"
Astonished by the early morning question I had to gather my thoughts before answering: "Goalkeeper. Less responsibility."
"Wrong!" he shook his head correcting me: "It's better to be a striker. When you are a goalkeeper you can make a ton of saves, save even a penalty, but then you make one mistake at the end that makes your team lose and you are immediately a villain. And the goalkeeper's coach is the next one in line as he is responsible for that keeper in the first place."
He continued: "As for a striker, you can fail to score numerous times, but then put one in in the dying seconds and you are a national hero. Even if you fail, the press and fans will give you a thumbs up for trying."
I only smiled and murmured something like: "Yeah well, life can be a b***h."
Luckily times changed. As brutal as it may sound Romelu Lukaku's clumsiness in front of the goal is the primary if not the only reason why Belgium's golden generation is going home with empty pockets once again.
His status equals the above-mentioned goalkeeper's if not even worse.
2. What are the 9 points?
Remember the days when a winning group team won all three games? Ah, those were the days …
We can all understand that the luxury of resting the first team in a third game after already securing a place among the best 16 is a blessing.
But we can not understand how every reserve team played so poorly. Instead, they should have been flying all over the pitch and given managers headaches of who to put in play.
In this tournament, all "second teams" failed, so first-choice options for France, Brazil and Portugal seem quite straightforward for the next game.
3. Drama with run and gun
Football in the first two legs was too careful at times. A lot of teams just sat back and tried not to concede in the first place and then with some counter-attack maybe grab the whole prey.
In the final round that expectedly was not the most common case. With the risk of being knocked out of the tournament a lot of teams had to go all in.
Run and gun as the Americans like to call it was a fun part of the closing stages of matches on more occasions spectators would even dream to hope.
Late drama was written all over it. Sadly, forget such high-risk luxury in the knock-out phases.
4. Sick result-tactical calculations
Calculations started really quickly. Spain was so determined to knock out Germany and not to play against Croatia that they put all their hopes in Costa Rica's inability to beat the 2014 world champions.
As sports people we shouldn't actually be thinking that way but how else to explain such superiority and class in the first half and such anonymity in the second? Some strange substitutions didn't help either.
Don't get me wrong but when playing such radical tactical games some true football fans would want these calculations not to go through. If only Costa Rica was around 25 % better …
Portugal's case in grabbing a moment a squeezing South Korea through instead of ever frightful tournament team Uruguay was perhaps a little less obvious but also raises concerns.
5. Not every disappointment should end up in an immediate total reset
After Wales finished up last in group B, their manager Rob Page was rightly asked a question of whether his team of quite a lot of ageing players needed a total reset.
He remained cool-headed and didn't make any immediate calls. These things will come naturally. As they should for Belgium's finished golden generation.
Reader insights
Be the first to share your insights about this piece.
Add your insights