Best Female Coaches of All Time
From women taking over the NFL to women's basketball, the best female coaches in sports history are trailblazers, groundbreakers​, and legends.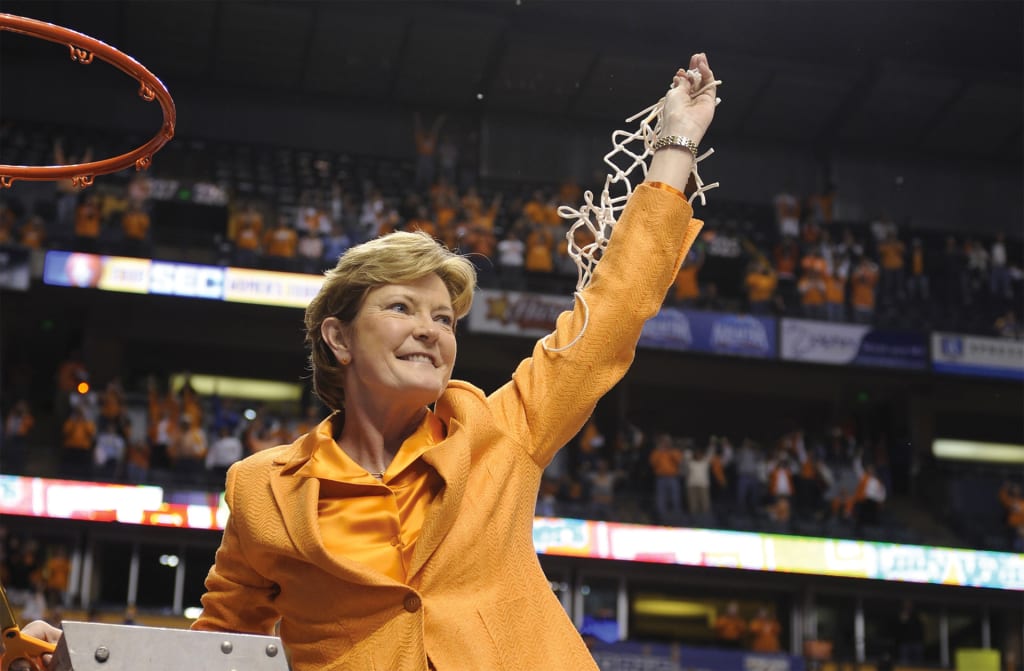 Across various sports, female coaches are taking over. It's only a matter of time before the best NFL head coaches include women who have worked their way to the top. Just 10 or 15 years ago, most women had trouble landing positions as assistant coaches, even with impeccable resumes and records, which makes these women stand out. As the best female coaches in the game, their keen eye for strategy and abilities to motivate their athletes bring them a step above the rest. Don't think these coaches are only within successful college sports programs either; you'll be surprised to find out which teams these women have led!
Kathryn Smith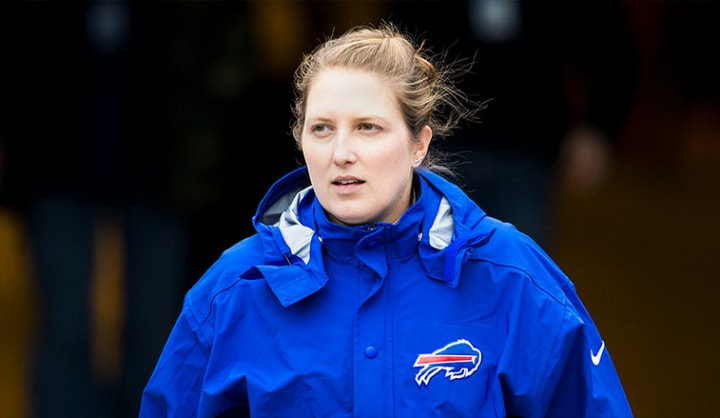 A football coach that plays with the big boys, Kathryn Smith was the first full time female coach in the National Football League's history. Starting out working with the New York Jets, she worked her way up through various administrative roles while spending time learning what it takes to motivate a large team. This career path isn't typical, but it had a huge payoff when she became a player personnel assistant. As a player personnel assistant, she was exposed to a different side of the player and coach relationship.
In 2016, Kathryn Smith hit the big time working under Michael Hamlin and engaging with the professional men of American football. We can expect even more greatness from Kathryn Smith as she continues to showcase her leadership skills from the sidelines.
Becky Hammon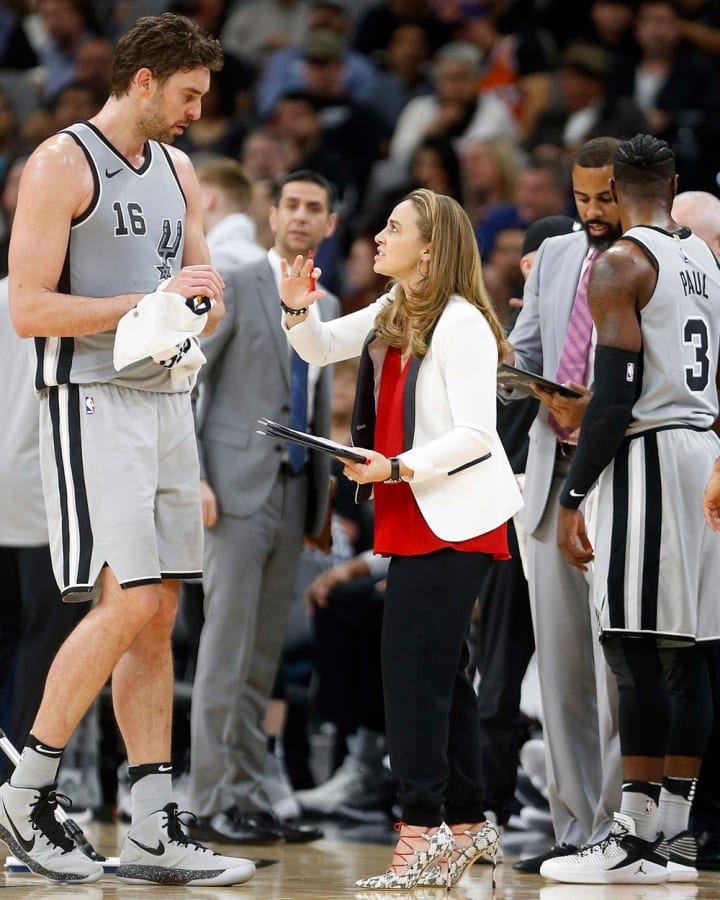 A list of women in coaching isn't complete without mentioning Becky Hamon. She's an all-star among female athletes, and leads a very successful basketball team, the San Antonio Spurs. The Women's National Basketball Association saw her rise as an athlete, and she now passes her knowledge, skills, and positive attitude onto other athletes, both male or female.
Although Becky Hammon grew up in the United States, she gained Russian citizenship through naturalization in 2008. One highlight of Becky's athletic career that would lead her into a head coach position was her presence on the Russian national team in both the 2008 and 2012 Olympic games.
As a basketball coach, she has an athletic career that far surpasses many other women in coaching. She is one of the best female coaches that also lays claim to winning the WNBA All-Star award six times, and being in the WNBA's Top 15 Players of All Time.
Cheryl Miller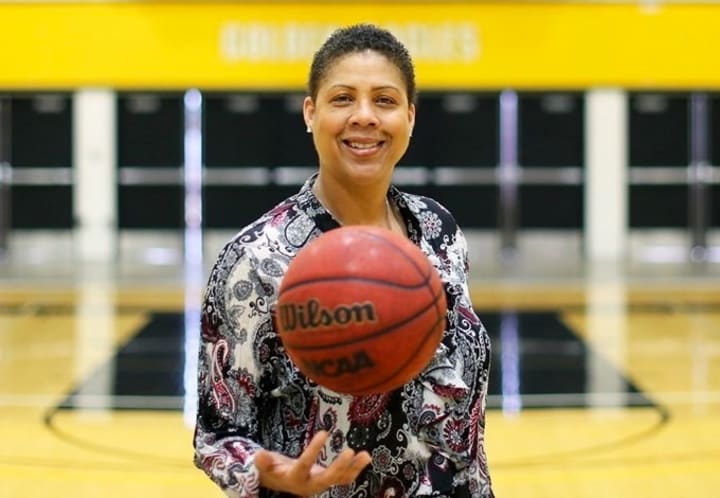 Unlike any other coaching career path, Cheryl Miller has worked in various aspects of basketball since college. Miller started setting records for her team in high school, and made history by being the first high school athlete to be named an All-American from Parade Magazine four times, male or female!
Miller started and ended her college basketball career with the University of Southern California playing the forward position. Just like in high school, she won a letter through all four years of school.
After a few years of professional play, Miller started creating a coaching career path that would result in her leading multiple teams through successful seasons. Eventually, Miller wound down her role as one of the best female coaches and turned her career towards sports broadcasting.
Dawn Staley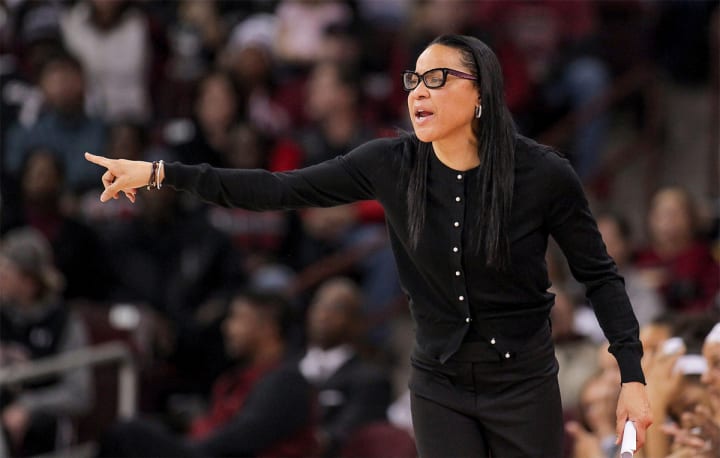 Female athletes dream for careers like Dawn Staley. With three Olympic gold medals and a place in the American Basketball Hall of Fame, Dawn Staley is a star basketball player turned top female coach.
She is currently the head coach for the South Carolina Gamecocks. Staley now works with assistant coaches to help build up a new generation of coaches, and is recognized for her sportsmanship regularly. Women's basketball coaches everywhere are taking notes on what Staley does!
C. Vivian Stringer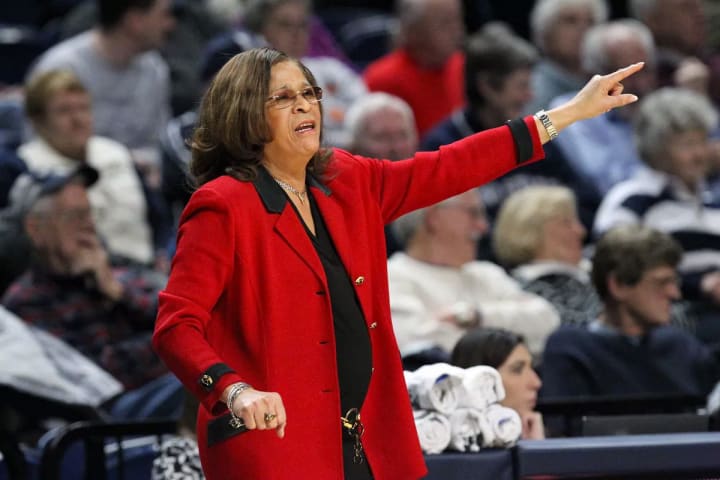 Boisterous, stubborn, and determined to win, C. Vivian Stringer is the head coach for the women's basketball team at Rutgers University. She is already marked in history among the top women's basketball coaches when it comes to career wins. Stringer is known for pushing her athletes further, rolling in victory after victory as her career continues.
In 2006, this women's basketball coach was inducted into the International Women's Sports Hall of Fame. She's also been inducted into the New Jersey Women's Hall of Fame, the Sports Hall of Fame, and the University of Iowa Athletics Hall of Fame.
Nancy Lieberman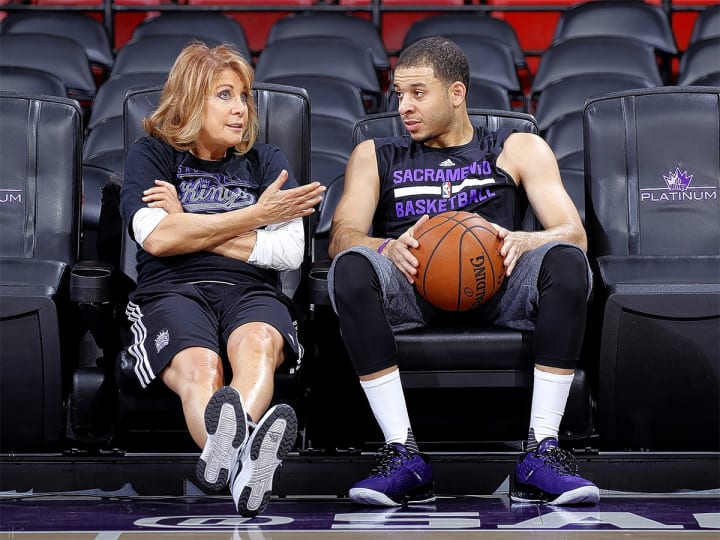 A name recognized even among those who don't follow women's basketball is Nancy Lieberman! In 2018, she led Power into the Big3, and regularly works as a broadcaster for the New Orlean's Pelicans. She's typically recognized as one of the greats in women's basketball. She started her iconic basketball career by winning the silver medal in the 1976 Montreal Olympics, then won the 1979 World Championship.
In 1979, she took both the Honda Sports Award and the Honda-Broderick Cup. Then, she received the Honda Sports Award again in 1980, making her one of the best female coaches.
Tara VanDerveer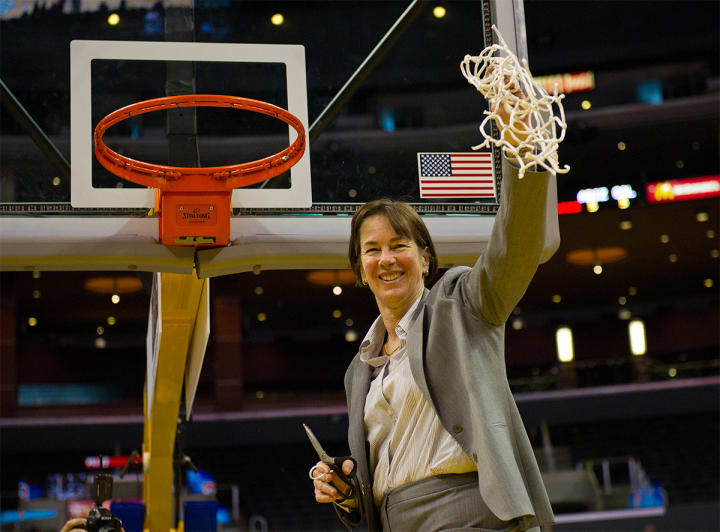 Tara VanDerveer has a record of 886-191, and has kept her position as the women's head basketball coach at Stanford University for 33 years as of 2018. Working with Idaho and Ohio State Universities from the late 1970s to mid-1980s, VanDerveer lays claim to 1,036 wins with only 242 losses in her career. These stats make her the second top-ranked female basketball coach as of the end of the 2018 season.
She took a brief break from working as the head coach for Stanford to participate in the 1996 Olympic Games for the US national team. Born in Melrose, Massachusetts, she's only played for Albany and Indiana teams. Playing as a guard, she moved on to her coaching career in 1978, only three years after completing her college basketball run.
Sylvia Hatchell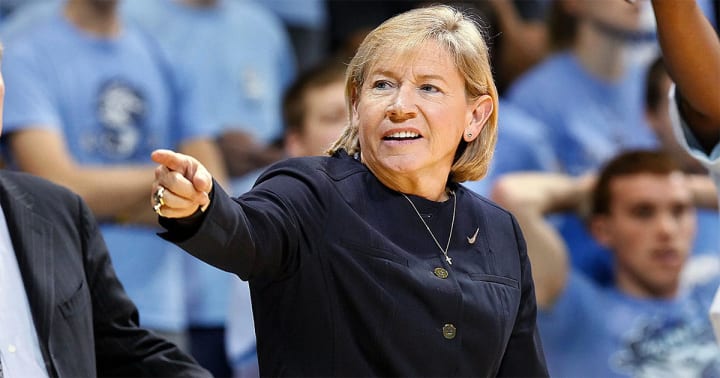 Having the fourth most career wins in American basketball history, Sylvia Hatchell started a career coaching in 1974. She started this career coaching at the University of North Carolina in Chapel Hill, leading the women's basketball team to multiple victories. Throughout her coaching career, Hatchell took the fourth highest rank for professional wins.
So far as her athletics are concerned, she competed with the US basketball team as the head coach for the 1994 Jones Cup Team. They took the gold that year in Taipei. Hatchell stands out from other women coaches, and many other coaches, because of her unmatched leadership skills and positivity. As of 2018, Hatchell still coaches the North Carolina teams, leads the ACC Converses, and has multiple gold medals to attribute to her name.
Jennifer Welter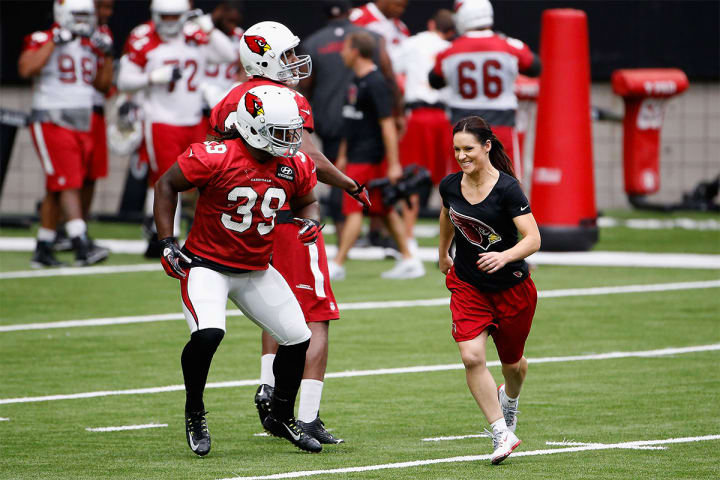 Changing the face of the best female coaches in the NFL, you'll find none other than Jennifer Welter. A player of American football, she made her debut into the NFL as a coach in 2015. As of 2018, Welter works with the Arizona Cardinals as an assistant coach. But, previously she has worked with the Texas Revolution as a coach working with special teams and linebackers. Through her career, she won the Women's Professional Football League championship three times and the IWFL championship once in 2008.
Overall, she's a pioneer among women coaches in football. With her focus on changing the perception of coaching within the NFL, Welter's spoken out for women entrepreneurs and as a sports pioneer within the United Nations. There's no doubt that when it comes to best female coaches, she will continue to amaze us!
Muffet McGraw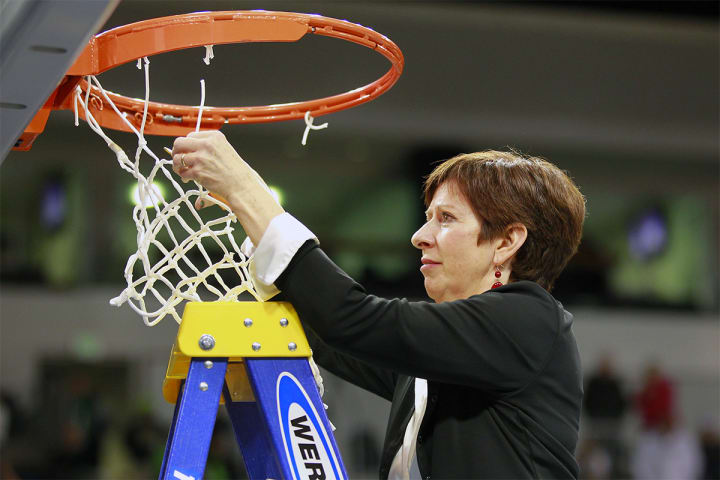 When successful college athletics come to mind, Notre Dame is always on the list. Part of that is attributed to Muffet McGraw. Named initially, Ann O'Brien, she took on the nickname Muffet during her years playing for Saint Joseph's and California Dreams as the guard. She started her coaching career with Archbishop Carroll High School in 1977. She became an assistant coach for Saint Joesph's in 1980, and worked her way into a head coach position in 1982.
McGraw's determination and dedication to integrity have allowed her to rise fast and become a favorite coach among college athletes. She currently has a record of 800-229, is among the top 20 of recruiting classes, and ranks in the top 50 of NCAA coaches.
Pat Summitt - The Best of the Best Female Coaches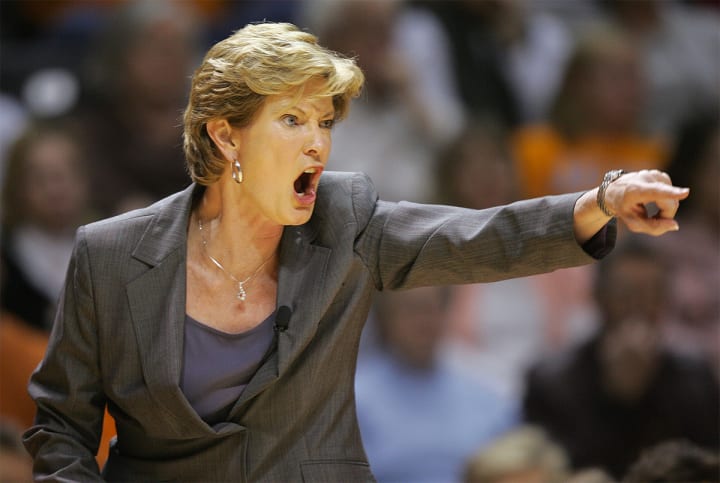 Women's basketball coaches have a rare opportunity to work with female athletes that transcend drills and good sportsmanship. Pat Summitt is an icon among female athletes who turned a love for basketball into a life-changing career as one of the best female coaches. However, the passion for the sport and a real skillset is not anything that can be developed through basketball drills and basketball shoes for shooting. She holds a record of 1,098 wins in over 38 years of experience.
Pat Summitt's records still stand today, although she retired in 2012 and died in 2016. She spent her life raising Tennessee teams to top performance, playing at first with Martin in Tennessee until 1974 and then taking on the head coach position that same year. Before she passed away, Summitt wrote motivational books including Reach for the Summit and Raise the Roof. Her works lay out her coaching philosophy and how she inspired the athletes she worked with to constantly improve their performance. Since Summitt retired in 2012, no other female coach, regardless of the sport, has been able to surpass her records or outstanding commitment to her players.