A Big Travel Day for Somers Baseball Community
Somers Baseball Players and Parents Celebrate with Year End Barbecue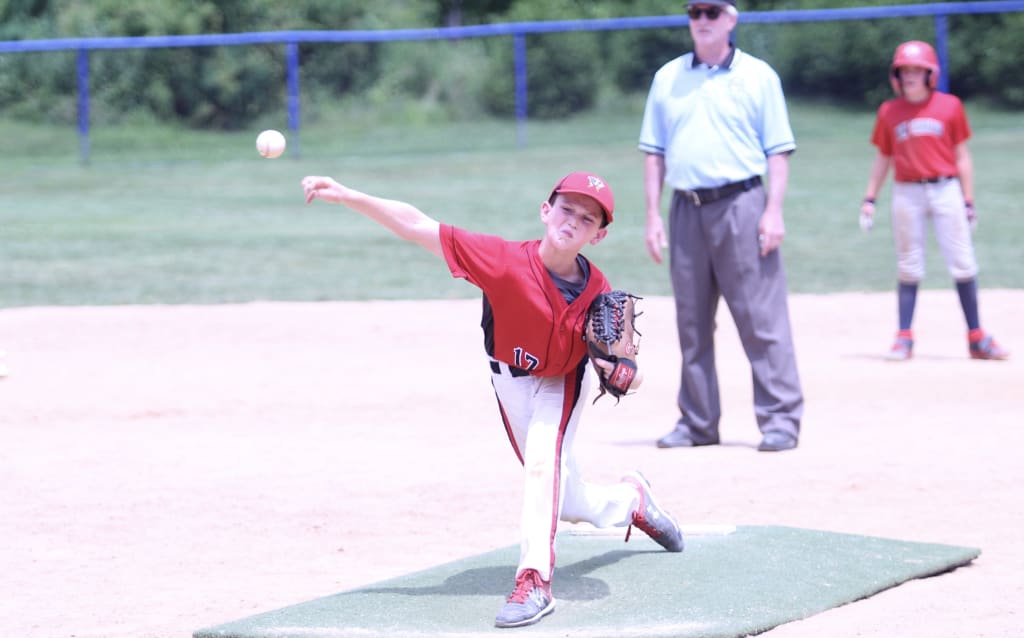 The Somers Travel Baseball teams closed their regular season with five games on Saturday, June 20th. Winning three out of five, the boys weren't chilled by only doing break even one better; and despite the unbelievable swelter, they gladly welcomed a little more cooking before calling it a day with their baseball community.
"This is what Somers baseball is all about. We come together. A couple of phone calls and look at this barbecue," said Che Lewis, as he chilled in the shade among parents and players.
On the other hand, the trip to Cooperstown takes a bit more doing, but all the planning and commitment always falls in favor of the camaraderie that drives the storm. "We have a great baseball family so that makes it easy," Lewis said.
Cooperstown Moments Made Easy
The fact that the experience was beyond expectations certainly allays any burdens, and the two home runs that Charlie and Peter Lewis hit probably didn't hurt either. "It was a once in a lifetime thing," said Peter Lewis.
It wasn't all easy, though. The big stage had him feeling the pressure but he was eventually able settle in. "I cleared my head after the first at bat and then did well," said the 12 year old.
28 more homers saw the seats for the 12U team that finished with a 5-3 record. "If you can walkout of Cooperstown with a winning record, that's really something," said 11U Coach John Barbagallo and the main organizer of the cookout.
Ranked 44th out of 104, Somers had the highest rank of any team in New York State. Of course, accolades upstate didn't have him leaving anyone out. "I appreciate your commitment," Barbagallo said. "8U coaches to 13U—we couldn't do it without you."
Seven Somers teams readying themselves for the playoffs proves his point. "I want to see one or two of you to win out," he addressed the revelers.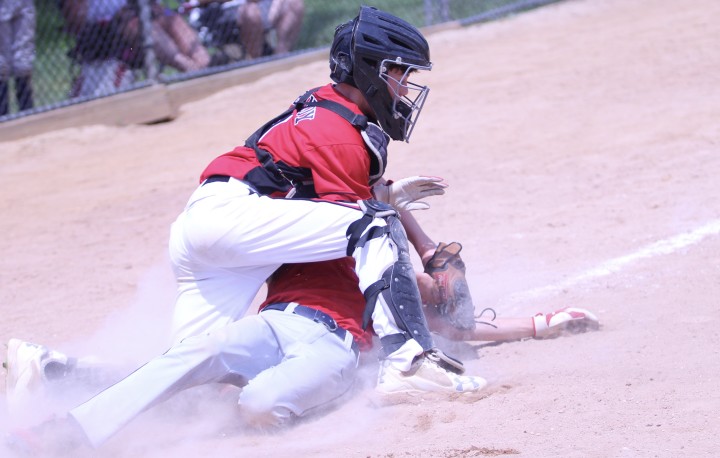 11U Team Outlasts Heat
A 9-4 record for his 11U team, Barbagallo likely has his sights set, and this day's 12-11 win over New Fairfield was a good place to start. Still, it was a struggle, and up 11-4, Somers seemed ready to coast.
But New Fairfield battled back to within three and stood with the bases loaded and none out in the top of the fifth. The victory almost asking out of the 100 degree heat, Barbagallo called on Joe Fink. "I have a lot of confidence in him," said Barbagallo, and the reliever just threw strikes.
After a pop up back to Fink, a dropped third strike had catcher Bret Kennedy tagging the batter and then the runner from third who came home in the disarray. Unfortunately, Fink gave it back in the top of the 6th and New Fairfield tied the game at 11.
But given the way the game was unfolding, Barbagallo knew that if Fink hadn't buttered Somers bread earlier, the Red Storm would have withered away. "He has grown the most on this team as a player and a pitcher," said Barbagallo. "He's the heart and soul and is always the guy supporting his teammates on the bench and in the field."
At the same time, for the 11U spring champs, it pretty much goes around, so Dean Palazzolo was there to bail out Fink. "Dean bared down and got us out of the inning," said Barbagallo.
The rest was just sauce for the shade afterwards. John King doubled, Fink reached on an error, and a perfect bunt by Leo Keimig scattered the New Fairfield infield about. A resulting throw to nobody at first allowed King to score the winning run, and Somers finally shook off the heat and the visiting team.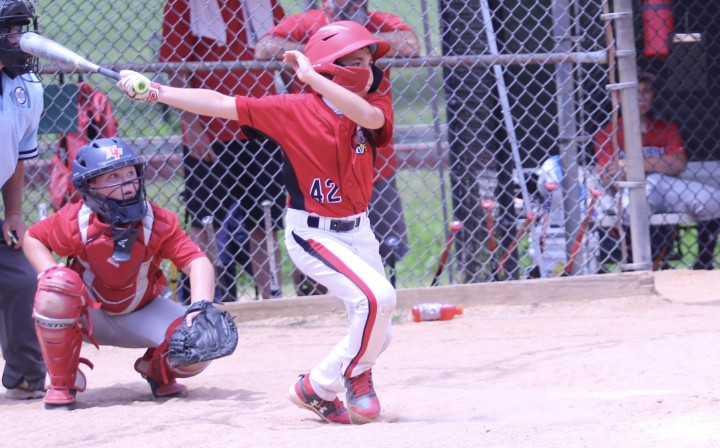 10U Squeaks by too and Learns Life Lessons
The 10U team also had a close one in beating Rockland Elite 8-7. Securing first place the previous night, the 13-4 record is a testament to a team that always comes together and battles back, according to Coach Chris Radding. "We had a game that we were down 11-0 and ended up winning 14-13," he beamed.
The schedules are pretty packed for these kids, though. But there's an obvious life lesson in a win like this, and the teaching tools baseball provides makes up for any shortfalls, according to the coach. "It shows them so much more than just baseball. Working as a team, helping someone out when they are down, and always supporting your community are all there," said Radding.
Staying hydrated is a good one too, and hopefully there's no shortage of victory gatorade by summer's end.
Please Like Somers Sports
If you're looking for a photographer for games, I can be reached at 914 318-0997 or at [email protected]